V40: (Girl) Powering Into The 21st Century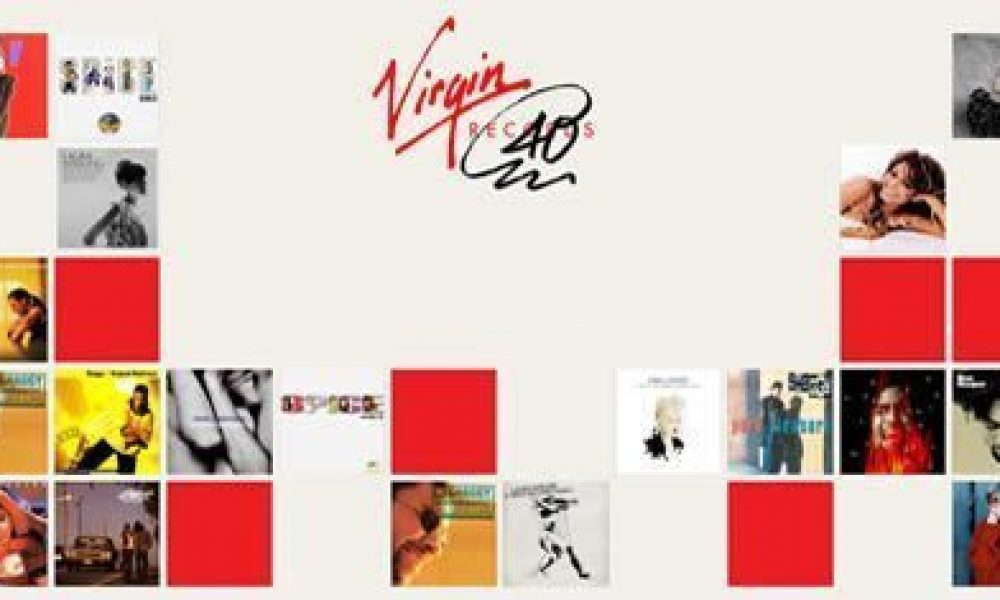 Virgin Records was sold to EMI in June 1992 and eleven months later Janet Jackson, who had signed by Virgin before the sale, released Janet. It was the third of six chart-topping albums for the label in 1993 – a game-changer. Prior to the sale to EMI, Virgin had also signed The Rolling Stones who along with Janet Jackson showed they had developed from a small time indie into a big-time player, in just twenty years.
EMI's decision to allow Virgin to remain a separate entity was a shrewd decision. It gave their new acquisition even more muscle, which allowed Virgin to more vigorously develop a series of sub-labels, which acted like indies that in turn gave artists like Placebo and The Chemical Brothers room to develop without the strictures of a traditional large label.
The 1990s was a period of musical diversity, more so than any decade before, with a myriad of styles, diverse movements, eclectic sounds, bands and individuals making up the musical landscape. Virgin took advantage of this like no other record company with an artist roster more diverse than any other. Where else could Michael Nyman's minimalism stand alongside full own pop fashionistas like the Spice Girls?
Virgin had quickly latched on to the idea of having independent subsidiary labels that allowed artists to develop. In the 1980s Circa records was formed and it was one of their early signings, Cutting Crew, that had Virgin's first American No.1. Then in 1990 Virgin formed Hut Records; three years later they broke one of the 1990s seminal UK bands – The Verve.
If the 1990s musical spectrum was a broad canvas then The Verve were a good old fashioned, in the best sense of the word, rock band. Despite the band's ups and downs, A Storm in Heaven, A Northern Soul and Urban Hymnsare all magnificently powerful rock signposts that burst at the seams with uplifting anthems, classic pop melodies and a range of emotional input, often from singer Richard Ashcroft's personal life. Urban Hymns features 'Bittersweet Symphony', which sampled the Andrew Loog Oldham's Orchestra's version of The Rolling Stones' 'The Last Time', itself a reworking of a gospel song, 'The May Be The Last Time' by the Staple Singers.
Three years after The Verve's first success another Hut Records signing found success. Placebo is a band that has proved itself to be capable of remarkable diversity and not a little disruption; their complex lyrical stance, their ability to make sense of androgynous material and their bloody-minded hard rock have won them legions of fans. From their glam rock debut, Placebo (1996), to their most recent album, Loud Like Love (2013), they never short-change and there's certainly no room for compromise.
The year before Placebo made it big, the four-time Grammy Award-winning Chemical Brothers released Exit Planet Dust, which was thrust upon the unsuspecting public from the London Club scene that was Tom Rowlands and Ed Simons's stomping ground. Their debut was released on their own label, Freestyle Dust/Junior Boy's Own, which they took into Virgin having signed a deal shortly after its release. It was their second album, Dig Your Owen Hole, that really established the Chemical's powerful presence with its two No.1 singles, 'Setting Sun', which featured Noel Gallagher, and the transcendent 'Block Rocking Beats'.
If this was a period when eclecticism ruled then it seems only right that within one man there was a level of musical diversity rarely matched by another individual – in fact Ben Harper is right up there with Elvis Costello. The American singer-songwriter and multi-instrumentalist plays a unique mix of blues, folk, soul, reggae and rock. His debut Welcome to the Cruel World helped him initially breakthrough in Australia and France in 1994, before his fifth studio album Diamonds on the Inside became a hit around the world in 2003.
In 1978 Virgin made their first foray into having a subsidiary label – Frontline Records was a home for reggae and it gave them a taste for the Caribbean. In 1993 they signed Shaggy, releasing his debut album Pure Pleasure later that year.  It included the massive single 'Oh Carolina', which had topped the UK charts in early 1993. Shaggy returned for his third album Boombastic in 1995, featuring 'In The Summertime', Mungo Jerry's classic and the title track, which was used in a Levi jeans commercial. With Virgin having sown the seeds for Shaggy's success it was seven years later that he had his biggest-selling album when he signed for MCA and released Hot Shot, which included two UK No.1s, 'Angel' and 'It Wasn't Me'.
Pianist Craig Armstrong first came to the world's attention through his involvement with Massive Attack on their 1994 album Protection (one of the top 10 coolest albums of all time, according to Rolling Stone). So taken with Armstrong's talents were Massive that they signed him to their own label to issue his solo debut, The Space Between Us (1998). Even if you have never bought this album you will know the music, such is the frequency that tracks from it are used on TV programmes.
Another artist who benefitted from a patron-like bigger artist was Michael Nyman, who was signed to Brian Eno's label in 1976. Nyman's music occupies a similar region of the musical landscape to Craig Armstrong, in that both men have written a huge number of film scores. Nyman's debut album, Decay Music on Eno's label, came out in 1976, but the pinnacle of his success came in 1993 with the soundtrack to The Piano.
Nothing could have prepared the world for the arrival of the Spice Girls: Virgin's brilliance in spotting their talent and the opportunity was no doubt in part a result of their experience with Janet Jackson. While they seemed to come out of nowhere in 1996 with their debut summer single 'Wannabe', it has a great deal to do with how their debut was managed and marketed. 'Wannabe' was the first of six successive No.1s and it and the next three chart-toppers are all on their debut album, Spice. The Spice Girls took pop back into the spotlight, back into the tabloid press, which helped the band develop personas that were way bigger than any girl group, and bigger than almost every group in history.
If the Spice Girls were the epitome of 'Girl Power' then Janet Jackson was one of the architects of its invention. Her eponymous 1982 debut on A&M was a modest hit in the US and while it is good it's no real signpost as to where Janet was going to be going musically. It was not until four years later with Control that Michael's young sister really showed off her talent to the full, thanks in no small part to the production of Jam & Lewis. Come 1993's Janet – which followed her multi-million-pound signing to Virgin and includes the sublime 'That's The Way Love Goes' as its opener – and you have an album that is an essential 90s classic… a classic from any era.
If Scary, Sport, Baby, Ginger and Posh are the epitome of 'Girl Power', then come the 21st century it is evident in three very different singers – there's the blue-eyed soul of Joss Stone, Laura Marling and her Nu-Folk and the singer-songwriting of Emeli Sandé that are the epitome of cool.
If Janet Jackson is steeped in soul music from her upbringing in Indiana then Joss Stone gathered her blue-eyed soul credentials from listening to her parent's record collection and from having the exemplary taste to ask for Aretha Franklin's Greatest Hits as a 10-year-old. But whatever your listening habits you have to have the talent and Stone's 2003 debut, The Soul Sessions, tells you everything about her ability and her taste in music as she covers Aretha, The Isley Brothers, John Sebastian and the White Stripes, among others. BothThe Soul Sessions and the follow-up, Mind Body & Soul with mostly co-written originals, are standout albums of the decade.
There was a time when folk was cool, then for an even longer time folk was very uncool, but come 2008 and Laura Marling's debut, Alas, I Cannot Swim, and it was once again very cool…a situation helped by bands like Noah and The Whale who Marling also worked with. A year later and along came Mumford & Sons and folk had gone global and acquired a new tag…it was now Nu-Folk.
Virgin's most recent superstar artist is possibly the least likely in terms of her background and early years. The daughter of a Zambian father and an English mother who met at Sunderland University, Emeli Sandé spent four years studying medicine at Glasgow University before turning to songwriting and performing. Our Version of Events debuted at No.1 on the UK album charts in February 2012 and only dropped out of the Top 40 in late November 2013. It is a record that will rank alongside some of the great solo debut albums of all time.
Some forty years after Virgin was founded the label has not lost its knack for talent spotting on a grand scale.
To learn more about the history of Virgin Records check out our features on The Early Years, The Electric 80s and The Eclectic Years.
Format:
UK English