There's Life After The Band: How Going Solo Can Make A Number One
If you're a key member of a successful band, the solo bug will bite. Here we salute some of the most notable artists who found life after the band.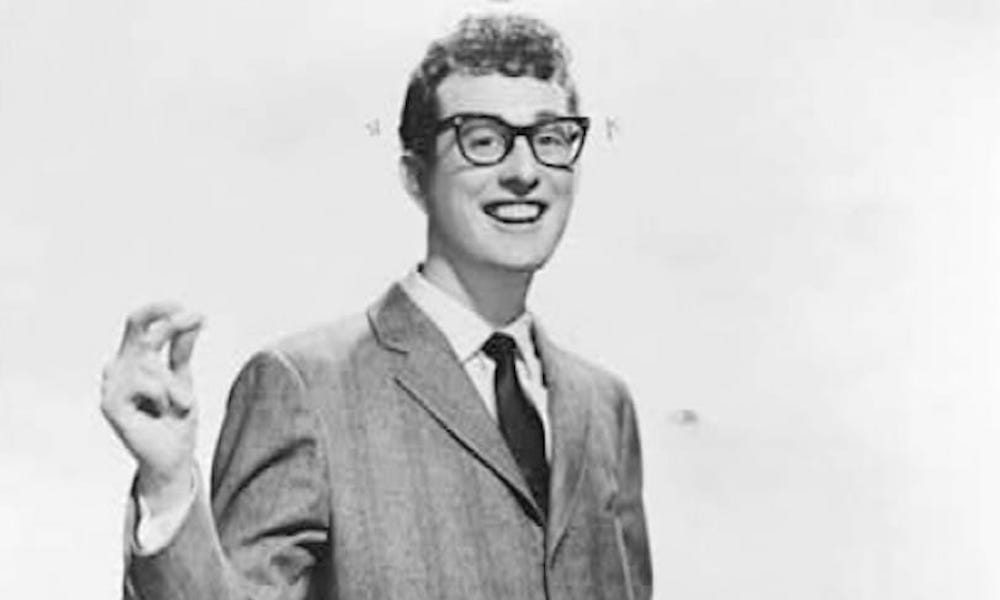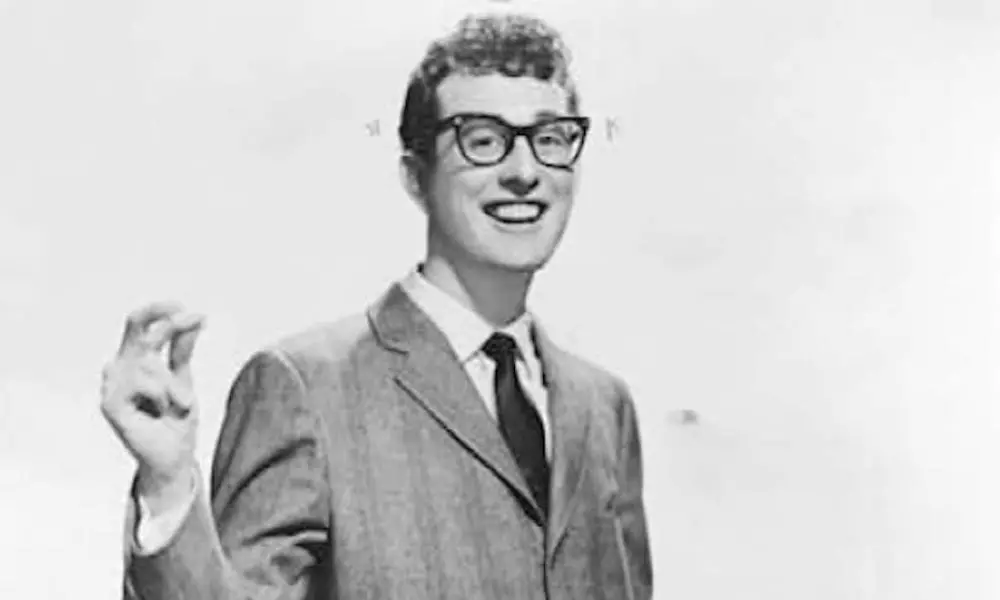 Going solo has to be one of popular music's most enduring rites of passage. If you're a key member (or even a less-key member) of a successful band, sooner or later the solo bug is going to bite. Here we salute some of the most notable artists who found life after the band, going on to greater glories as solo artists.
The tradition of frontmen going solo is as old as rock'n'roll itself. Case in point: Buddy Holly, the leader of America's first great self-contained rock band, The Crickets. As an official band with Holly upfront, The Crickets (with bassist Joe Mauldin, drummer Jerry Allison, and sometime rhythm guitarist Niki Sullivan) lasted barely a year (1956-57), but it was a year that produced more than its share of rock'n'roll cornerstones.
But Holly was recording solo at the same time, and since The Crickets also played on his solo releases, the two were hard to tell apart. "That'll Be the Day" and "Oh Boy" were officially Crickets records while "Peggy Sue" and "Words Of Love" were Buddy Holly records, and all four charted in 1957. Before his career was cut short, Holly started growing apart from the band, working with other songwriters (including Paul Anka on "It Doesn't Matter Anymore") and reaching for a grown-up, non-Crickets sound. The world never got to hear what he'd do next, but the ground Holly covered – inching slowly away from his band, then finding new collaborators and branching out musically – set the template for solo careers to come.
Two other early rockers pulled off longer-running (still running, in fact) careers as solo artists. Dion DiMucci has been prolific for six decades and counting, so it's easy to forget that he had his first hits as the frontman of a quintessential New York doo-wop group, Dion And The Belmonts. After kicking a heroin habit (yes, Dion was ahead of the curve on that one too), he released a solo single that wasn't all that promising. "Lonely Teenager" was a hit but it sounded like a typical teen-idol weepie, lacking the street swagger that was already his trademark. Then he shut everybody up with "The Wanderer," a record that defined swagger for decades to come.
The Four Seasons were still together, but their run of hits was starting to wind down when Frankie Valli scored his solo smash, "Can't Take My Eyes Off You," in 1967. Though it had the same producer, arranger, and label as his work with the group, it was definitely not a Four Seasons record. The sound was essentially Seasons songwriter Bob Gaudio doing a Burt Bacharach homage – there wasn't even any falsetto. Over the years, Valli would take precedence and the Seasons were pushed more into the background, even in the disco era when group and singer again had hits at the same time ("Who Loves You" and "Swearin" To God," respectively). Nowadays, The Four Seasons is just the name Valli gives to his back-up singers on stage.
While the 60s brought a smattering of solo careers, the 70s were just around the corner and brought the most significant break-up of all. The Beatles' split was announced in April in 1970, but that year also spawned five albums by The Beatles as solo artists: Ringo Starr's Sentimental Journey (quickly followed by Beaucoups Of Blues), Paul McCartney's McCartney, John Lennon's John Lennon/Plastic Ono Band and George Harrison's triple-LP, All Things Must Pass. So fans had no fewer than five albums (plus Lennon's non-LP classic, "Instant Karma!") to absorb in one year. It was the best of times; it was the worst of times. And you might say that the masterpieces of Lennon's Plastic Ono Band, Harrison's All Things Must Pass and McCartney's "Maybe I'm Amazed" all brought forth an equally impressive musical output.
INSTANT KARMA! (WE ALL SHINE ON). (Ultimate Mix, 2020) - Lennon/Ono with The Plastic Ono Band
Nearly as significant was the breakup of Cream in late 1968, followed by the launch of Blind Faith the following year. Eric Clapton launched his solo career just afterward, and he's hardly ever played a live show without at least one Cream song. Jack Bruce and Ginger Baker's solo work made fewer commercial waves, but Bruce anticipated the birth of jazz-rock fusion (his second solo album, Things We Like, featured a pre-Mahavishnu Orchestra John McLaughlin) and Baker was one of the first rock stars to discover the riches of African music, collaborating on a regular basis with Fela Kuti. Clapton and Baker's Blind Faith bandmate Steve Winwood was about to follow them down the solo artist path at the time, but his first solo album (on which he played the lion's share of the instruments) instead became Traffic's John Barleycorn Must Die and led to a second life for that band. Not until 1977 did Winwood launch his still-running solo career in earnest.
Also formed in the late 60s, Crosby, Stills, Nash & Young were so busy having solo careers (and duo careers, and trio careers) that they never found time to do much as a group. Their 1970 album Déjà Vu was a cultural game-changer, a landmark in the emerging singer-songwriter movement. But everyone took the opportunity to make a solo album just afterward, including Neil Young, who'd already joined the ranks of solo artists after Buffalo Springfield. As a band, CSNY defied all logic after that. They've got to be the only group ever to do a massive stadium tour around an album (1974's Human Highway) that was neither finished nor released. They managed only two studio reunions in the decades afterward, but fans will always hope for more, no matter how estranged the members may seem at any given time.
If one thing could rival The Beatles stateside for cultural importance at the dawn of the 70s it was Motown. And to some extent, it seemed that Motown honcho Berry Gordy only saw groups as the springboard for solo artists to make their mark. No group ever made a splashier exit than Diana Ross & The Supremes, who bowed out in January 1970 at the Frontier Hotel in Las Vegas, Nevada. The entire show became a double-album, Farewell, on which the sense of occasion eclipses the actual music. It's easy to forget that the new Supremes' career (with singer Jean Terrell) started stronger than Diana Ross' solo career did. They had a perfectly fine hit, "Up The Ladder To The Roof," while Ross was still retrenching. But when Ross went No.1 later that year with "Ain't No Mountain High Enough," the competition (and, to a large extent, The Supremes' group career) was over for good.
Ain't No Mountain High Enough
Most of Motown's front people also wound up testing their wings as solo artists. Both of The Temptations' ex-lead singers, David Ruffin and Eddie Kendricks had solo hits ("My Whole World Ended" and "Keep On Truckin'") while the group was still on the charts. Smokey Robinson was a bit of an underachiever after exiting The Miracles in 1972. It took seven years for him to return to the Top 10 with "Cruisin'"; the new Miracles scored first, with the disco-fied "Love Machine." If a Motown lead singer didn't go solo, they at least got top billing over their group (see: Smokey Robinson & The Miracles, Martha Reeves & The Vandellas), and, of course, that kid who sang for Jackson 5 did pretty well for himself, starting with "Got to Be There" in 1972.
Another R&B colossus to emerge in the 70s was George Clinton's funky empire. Among his other talents, Clinton was a master of contractual bamboozling, Signing Parliament and Funkadelic to different labels – even though it was essentially the same band – and with its flamboyant bassist upfront, the same crew would lay down further grooves as the likes of Bootsy's Rubber Band; a wider effort to turn P-Funk sidemen (including Eddie Hazel, Bernie Worrell, and Fred Wesley) into solo artists ensued. So it didn't amount to a major reshuffling of the deck when Clinton finally started making records under his own name in the 80s, with many of the same players involved. His first solo hit, "Atomic Dog" (from his Computer Games album), was actually a leftover from sessions for the last Funkadelic album, and the albums billed to George Clinton always included a boatload of guest stars. These days he puts it all together and tours as George Clinton & Parliament-Funkadelic. It's all one nation under a groove.
Atomic Dog (Original Extended Version)
Meanwhile, off in another universe, progressive rock's family tree was branching out like mad. New heights of glorious excess were reached when keyboardist Rick Wakeman left Yes and employed an orchestra, a narrator, a choir, and inflatable monsters for his 1974 epic, Journey To The Centre Of The Earth, which was also a commercial smash, hitting No.3 in the US and out-charting anything Yes had done to that point. Not to be outdone, Yes temporarily split so that all five of its then-current members could make solo albums – even the non-singing and non-writing drummer Alan White recruited his old pub-rock mates for his album Ramshackled. This became something of a trend in prog circles, as The Moody Blues and Emerson, Lake & Palmer also split around that time for their members to re-emerge as solo artists. The big question in both cases was what the non-singing drummer was going to do? Carl Palmer's solo album (ultimately folded into ELP's double-disc 1977 outing, Works Volume 1) found him driving a big band, while the Moodies' Graeme Edge recruited singer and guitarist Adrian Gurvitz to do the heavy lifting on his two solo albums. Not surprisingly, it was Moodies frontmen Justin Hayward and John Lodge – first together as Blue Jays, then separately – who did the most Moodies-like work before the group reconvened.
Rick Wakeman - Space Oddity
One prog band that never suffered from a non-singing drummer was Genesis. Fans probably expected Phil Collins' solo career to be huge, but maybe not quite as huge as it was – especially since his solo debut, Face Value, began as something to get off his chest in the wake of a divorce. Collins and Genesis' former singer, Peter Gabriel, both found an unexpected level of commercial success as solo artists in the 80s – but then, nobody who heard The Lamb Lies Down On Broadway could have predicted "Sledgehammer" or "Sussudio." Even more surprising was that the quiet one in Genesis, guitarist and bassist Mike Rutherford, also found big-time success in Mike + The Mechanics. Surprising, too, was that keyboardist Tony Banks didn't, since he'd been the main composer in Genesis' heyday. Still, Genesis fans who longed for a return to the prog era need to investigate Banks' solo output, including the two classical albums he's done since the band's final break-up.
Roxy Music and Fairport Convention can also fight it out for the title of the late 60s/early 70s band that spawned the most significant solo artists. Brian Eno never seemed like he belonged in anybody else's band; he left Roxy after two albums, left his ostrich feathers in the wardrobe, and started testing out his sonic strategies with fellow experimentalists such as Robert Fripp and German experimentalists Cluster. Then higher-profile bands like Talking Heads and U2 started calling, and Eno was suddenly one of the hottest (and most interesting) producers in the world. Meanwhile, frontman Bryan Ferry initially went solo to record tongue-in-cheek versions of pre-rock standards, but he continued Roxy's tradition of elegant pop music once they stopped being a band.
Bryan Ferry - These Foolish Things [Official]
For a band that was known for covering traditional English songs, Fairport Convention wound up spawning at least two world-class singer-songwriter solo artists. With a voice for the ages, the late Sandy Denny's never becoming a superstar was confusing enough in her time, and she remains beloved to this day (not least by the Led Zeppelin fans who savored her voice on "The Battle Of Evermore"). According to legend, Richard Thompson's 1972 solo debut, Henry The Human Fly, was the worst-selling album released on Warner Bros at that time (he's been proud enough of this to mention it several times over the years). To say Thompson's had the last laugh, after four decades as one of the most praised songwriters and guitarists in rock, would be an understatement. But let's not forget original Fairport singer Ian Matthews. He may be stuck at cult level but he's also the only Fairport member ever to have a Top 40 single – two of them in fact, including: "Woodstock," with Matthews Southern Comfort in 1971, and the soft-rocking "Shake It" seven years later.
Some solo careers amount to no-brainers. By the time The Police bowed out with Synchronicity, it was pretty clear that Sting was moving in a different direction – deeper lyrics, more jazz, less reggae. So the jump to his solo career wasn't that huge, and it was no surprise that most of The Police's fans came along. Likewise, Dire Straits were fast turning into Mark Knopfler-plus-studio-help by the time of their last album, On Every Street. Its lower-key, countryish style was a natural bridge into Knopfler's solo debut, Golden Heart, and much of the work he's done since. But let it be said that bassist John Illsley's solo debut, Never Told A Soul, sounds more like old-school Straits than most of Knopfler's solo discs.
Sting - Englishman In New York
The one member of Blondie who went on to solo success is exactly the member you'd expect. In fact, Deborah Harry's solo albums amount to de facto Blondie albums, since her band partner Chris Stein is on every one of them. Her solo debut, Koo Koo, is probably best remembered for its surreal cover by Swiss artist HR Giger, whose artwork later got Dead Kennedys into big trouble, but its funky New York sound wasn't too far from what Blondie was doing in their "Rapture" days. But the buried treasure in her catalogue is the 1989 album Def, Dumb & Blonde, which brought back the girl-group pop as well as the punk and funk. It had everything going for Blondie fans except the group's name on the cover.
Even punk, which was supposed to knock rock-star gestures off the map, produced its share of solo artists. It's safe to say that nobody who was initially shocked by Sex Pistols ever saw Johnny Rotten (John Lydon) as a long-term musical innovator, but he's been exactly that as the one constant member and leader of Public Image Limited. (Guitarist Steve Jones' current occupation as a Hollywood fixture and radio host was, perhaps, less of a stretch.) Meanwhile, Ramones probably gave the world the most oddball solo album in history. We're talking Dee Dee's Standing In The Spotlight – a cult classic if ever there was one, on which Dee Dee reinvented himself as the rapper Dee Dee King. But shed a tear for Joey, who seemed on the way to a credible solo career. His one official solo album, Don't Worry About Me, was a great Ramones album by any other name, before real life and illness intervened.
Another punk who grew up in public was Iggy Pop, who lived out the idea of burning out instead of fading away when The Stooges imploded after a chaotic 1974 tour (documented to fine effect on the official bootleg Metallic KO). It took a star struck-fan named David Bowie to coax him back into the studio three years later. Iggy and Ziggy made two albums together in 1977, Lust For Life and The Idiot.
To his eternal credit, Iggy's continued to do whatever the hell he pleased – punk albums, art-noise albums, French chanson albums, you name it. If 2016's Post Pop Depression (a modern rock'n'roll set with Queens Of The Stone Age's Josh Homme) becomes his swansong, as he's suggested, it wouldn't be a bad way to go out.
While we're at it, give a cheer for Paul Weller, another punk who's reinvented himself more than once. Just as The Jam's legend gets stronger every year, so does Weller's insistence that the band will never reunite. He'll give you two or three of their greatest hits at his live shows, and that's it. By sticking to his artistic guns, Weller's been true to the ideals he came in with. Being a mod is all about looking ahead, not backward. And for those who've followed his evolution, including this year's A Kind Revolution album, it's been a lot more rewarding than nostalgia.
At this point, it would probably be easier to name the stars of legendary bands who never did become solo artists. There has never been an Axl Rose solo album (unless Chinese Democracy counts), nor has Bono ever taken the plunge, but give them a little time. After all, they've only fronted their respective bands for multiple decades.