Road Works: How Life On The Road Made Music Matter
Touring will continue as long as there are new ears to listen to music. The desire for success, money and creative fulfilment will remain, but for many musicians, it is an essential way of life.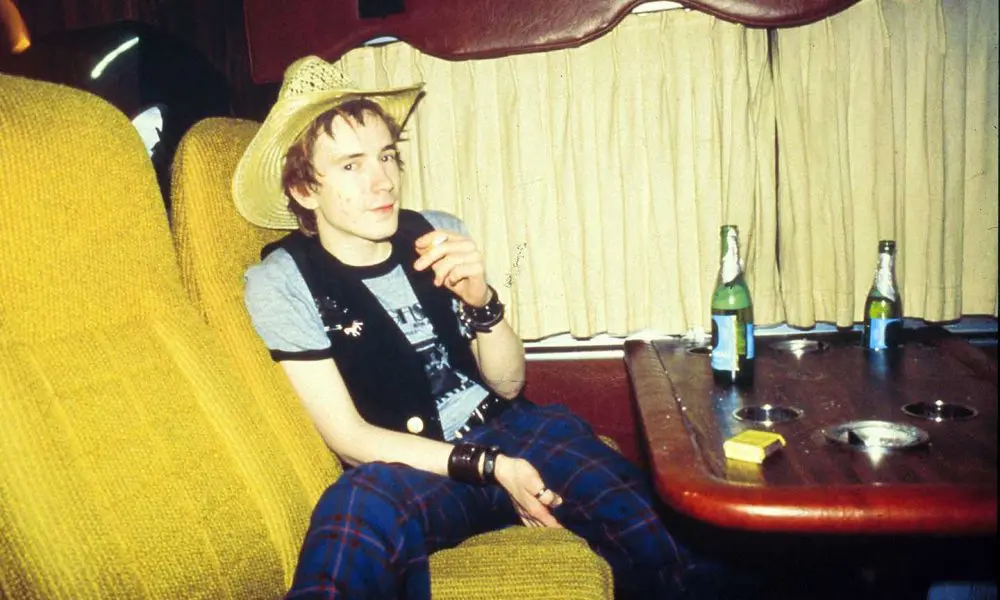 The quest for new audiences, an artistic challenge, or simply the need for money and applause: the reasons for musicians to travel have remained pretty constant since troubadours wandered around Europe in the Middle Ages. Even extended tours are nothing new. Norwegian violinist Ole Bornemann Bull's early 1840s US trip, journeying more than 100,000 miles to play 200 concerts, would have put The Rolling Stones to the test.
Listen to the best songs that capture the spirit of life on the road on Spotify.
Touring as a way of life really came to the fore in the 19th Century at a time when Britain and America were vibrant hubs for music. By the 1911 census, 47,000 UK citizens listed themselves as musicians. Britain had its music halls, America its vaudeville theatres, where musicians, helped by the spread of cheap sheet music and ease of rail travel, were able to take their music far and wide. The essential challenge for musicians has remained the same: getting safely to different venues and trying to sell them out.
In the 20th Century, the chance to make big money came from record sales – but what goes around comes around, and in recent years the primary source of musicians' income is, again, live performances. Concert ticket sales in the US are now worth billions of dollars. For Billboard's Top 40 performers, such as Beyoncé, 80 percent of their earnings come from tours.
Vaudeville roots
Some of Beyoncé's risqué shows would probably have gone down well in vaudeville, which was initially aimed at drunken, all-male audiences. In 1881, pioneering minstrel singer Tony Pastor spotted the potential to strike it rich by opening a theatre near New York's Union Square and putting on sanitized shows with no beer sold.
That opened the door for women to attend, and the subsequent surge in the popularity of vaudeville across the US offered thousands of musicians (and comedians, dancers, and magicians) a way of making a living by touring. Among those who learned their trade in the thousands of vaudeville houses was ragtime piano player Eubie Blake, who performed as a double act with Noble Sissle, before he went on to find lasting acclaim as the composer of the song "I'm Just Wild About Harry," a song later recorded by Judy Garland and Peggy Lee, among others.
I'm Just Wild About Harry (Remastered 1995)
But change is a constant in music. As the popularity of vaudeville dwindled (hastened by the spread of cheap movie houses in the World War One era), the thirst for live entertainment was met by the rise of the phenomenon known as the Tent Show.
The first design of a rectangular tent with an end stage appeared around 1910. You can imagine the thrill of seeing Bessie Smith belting out the blues in such an electrifying, intimate atmosphere. The Empress Of The Blues was astute enough, incidentally, to adapt the title of some songs to the name of the particular town she was playing… "St Louis Gal" or "Nashville Woman's Blues" became whatever city or town in which she was performing.
The Chitlin' Circuit
The economic shockwaves from the Great Depression in the 1930s pretty much folded the Tent Show craze. What followed was the flourishing Chitlin' Circuit, which extended across eastern, southern and the upper midwest areas of America. In an era of segregation, the circuit (so named because club owners sold a soul-food dish called chitlins, made out of stewed pig intestines) provided safe venues for African-American dance bands – notably Jimmie Lunceford's – and later for blues pioneers such as BB King, Joe Turner and T-Bone Walker.
Singer Lou Rawls, who got his start on the Chitlin' Circuit, described these nightclubs as "very small, very tight, very crowded and very loud. Everything was loud but the entertainment. The only way to establish communication was by telling a story that would lead into the song, that would catch people's attention."
In the 50s and early 60s Chitlin' tours were also vital to the careers of soul and rock singers such as Solomon Burke, James Brown, Little Richard, Ray Charles, and Jackie Wilson (to name a few), because it was a way of reaching their fans while offering their record companies a way to raise sales.
The importance of showmanship
Success as a touring musician is also about good showmanship. The flamboyant on-stage personality of Louis Jordan played a major part in making the singer-saxophonist one of the most successful touring musicians of the post-war era, which in turn led to him being dubbed The King Of The Juke Box. Even in 1947, he could bring in more than $5,000 for a single show, and he became so wealthy he could afford to buy two Fleetwood Cadillacs (for himself and his girlfriend Fleecie) and hire a chauffeur and a valet. Life as a touring musician has sometimes been about drugs, sex, gambling, and booze, but Jordan's particular weakness was for the ice cream parlors he sought out in towns across the US.
Big city audiences wanted live music too, and one entrepreneur who spotted a gap in the market was Norman Granz, who wanted to take jazz out of the dimly-lit and smoky clubs and into a bigger arena. He borrowed enough cash to put on a show called Jazz At The Philharmonic at the Philharmonic Auditorium in Los Angeles, traditionally a home of classical music. The first was held on 2 July 1944 and featured Nat "King" Cole and jazz greats such as Illinois Jacquet and Buddy Rich.
Tea For Two (Live at Philharmonic Hall, Los Angeles, 1944)
The concert was a triumph and started a series of live recordings that lasted until 1957, many of which were top-selling releases, including those on Granz's own Clef Records and, later, Verve Records. Granz took the shows to other American cities, to Canada and (beginning in 1952) Europe and Britain. Over the years, Jazz At The Philharmonic showcased such magnificent musicians as Ella Fitzgerald, Dizzy Gillespie, Coleman Hawkins, Billie Holiday, Charlie Parker and Oscar Peterson.
As Richard Havers wrote in his history of Verve Records: "Granz left nothing to chance; there were radio ads, newspaper ads, billboards in some places and press releases… it is fair to say that Norman Granz did much to pioneer the business of modern music touring." The concerts also played a significant role in American social history, because Granz, whose parents were Russian Jewish immigrants, made it a contractual obligation for the local promoters to ensure that there was no segregation in the venues.
Rise of the festival
The rise of Granz's tours also coincided with the emergence of jazz festivals. Though the appeal of outdoor music was nothing new (there was music at the Pythian Games in ancient Greece) it was during the 50s and 60s that festivals became a permanent part of the touring world.
The Newport Jazz Festival, which was founded in Rhode Island in 1952, is widely considered to be the inception of America's long history with festival culture. The acclaimed 1958 documentary film Jazz On A Summer's Day captures the glory of the festival and features sparkling performances from Louis Armstrong, Chuck Berry, Dinah Washington, and Mahalia Jackson.
A sister festival, The Newport Folk Festival, was inaugurated in 1959 (and is still going strong after a brief hiatus in the 70s), and was the setting, in 1965, for Bob Dylan to notoriously "go electric" amid a chorus of boos. The moment seemed to define the pre-eminence of rock and pop music. And where jazz and folk had led, rock and pop followed. Events such as the 1967 Monterey Pop Festival, in California, became part of the Summer Of Love's counterculture folklore.
Monterey also helped launched the career of Janis Joplin and brought artists such as Ravi Shankar to global attention, while also boasting iconic moments, such as Jimi Hendrix setting his guitar alight. Two years later, in Bethel Woods, New York, 400,000 people came together at Woodstock for "three days of peace and music", and the event made news around the world. Music festivals had truly entered the mainstream consciousness.
Bad Moon Rising (Live At The Woodstock Music & Art Fair / 1969)
Festivals began springing up all over Europe. In Britain, the 1970 Isle Of Wight Festival attracted around 700,000 visitors; among those attending were Andrew Kerr and a farmer called Michael Eavis. Inspired by seeing Jimi Hendrix and co, they went on to launch their own festival a year later, and thus Glastonbury (called the Pilton Festival in its inaugural year) was born.
Festivals are now a multi-million dollar cash cow and can be the key to a band's success. Artists clamber to get a solid run on the European Festival tour, which now includes not only Glastonbury but high-profile events such as Sweden's Bravalla, Holland's Pinkpop, Spain's Benicassim and Germany's Hurricane festival.
American festivals remain significant. The three biggest revenue-earners are the Coachella Valley Music & Arts Festival, Mysteryland and Austin City Limits Music Festival. Playing celebrated US festivals is a benchmark, and Grammy-winning singer Chris Stapleton confirmed his status when he was picked as the headline country music act for Coachella 2016. Top American festivals are also a sought-after gig for European acts, such as when UK punk band The Damned made their Coachella debut in April 2016.
Breaking America
British bands have a proud history of "breaking America", and the British Invasion became a phenomenon in the 60s, when The Beatles, The Dave Clark Five, The Kinks, The Rolling Stones, Herman's Hermits, The Animals, The Who and even Freddie And The Dreamers stormed across the Atlantic and transformed the music scene.
During their landmark 1964 tour, The Beatles played stadiums from Detroit to New Orleans – including the iconic Hollywood Bowl, as captured on the Live At The Hollywood Bowl album – and the trend of playing big sporting arena became a feature of the way top bands toured for the next half century. Perhaps the peak was in the 70s, when "stadium rock" (sometimes also called "arena rock") allowed chart-toppers and heavy metal bands to play large venues using increased amplification, while adding smoke, fireworks and sophisticated lighting shows to their performances. Among the groups to conquer this field were Styx, KISS and Queen. The later incarnation of Genesis, with Phil Collins as lead singer, were able to turn themselves into one of the biggest stadium bands in the world, while vast record sales for bands such as Supertramp created demand to see them perform their hit songs live.
Dizzy Miss Lizzy (Live / Remastered)
Package tours
Promoters have always looked for new ways to fill venues. One tactic for drawing big crowds was to put together a "package concert tour", with lots of different acts to pull in different fans. In one of the more bizarre line-ups for a British package tour, The Walker Brothers, Cat Stevens and Jimi Hendrix were on the same bill as "special guest star" Engelbert Humperdinck.
The Motortown Revue was the name given to the package tours of Motown artists in the 60s. Early tours featured Smokey Robinson & The Miracles, Mary Wells and The Contours as headlining acts, and offered second-billed performers such as Marvin Gaye, Martha & The Vandellas, Stevie Wonder and Four Tops the chances to improve their performing skills and grow musically from being around talented colleagues. The package your is alive and well, incidentally, as recent co-headliners New Kids On The Block, 98 Degrees and Boyz II Men can testify.
Record-breaking receipts
Tours keep getting bigger and, with merchandising, the financial windfall from a world trip – especially those taking in Europe, China and Japan, as well as America – can be spectacular. U2's 360° Tour in 2009-2011 brought in $736 million, while The Rolling Stones' A Bigger Bang (2005-07) and Voodoo Lounge (1994-95) jaunts brought in $900 million in all.
U2 and the Stones are kings of the roadsters, but Roger Waters. AC/DC, Madonna, The Police, Bruce Springsteen, One Direction, Celine Dion, Paul McCartney, Bon Jovi, Eagles, Taylor Swift, Pink Floyd, Cher, Justin Timberlake, and Beyoncé have had individual tours worth more than $250m each.
The Stones are perhaps the finest example of a long-lasting touring success story. Hit records have come and gone since they formed in 1962, and, despite having a combined age of 286, they are still selling out venues all around the world, even after more than 3,000 gigs. No wonder Jon Bon Jovi joked: "The Rolling Stones set the bar, but I don't envision myself touring in the way they do. My knees won't hold out." The result of all this touring? The Stones have played "in concert" to more people than any other band.
The Rolling Stones - Brown Sugar (Havana Moon)
Risks of the road
Touring is a massive undertaking, and many bands and promoters lose money on it. But the bank balance isn't the only thing musicians consider. Taking your music around the globe can be a vibrant and exciting experience, and it can be particularly rewarding to play to different – new – fans. If the band get on well, it can also be fun, zany, and rich in comradeship and humor.
The actual traveling can be one of the worst parts of a musician's life, and though there's an undeniable charm to the band buses that musicians used in the old days (evidenced in the lovely photograph of the transport used by BB King and his band, or by Bob Wills And His Texas Playboys), airplane travel has made life easier for some musicians – except when airlines lose their luggage or guitar. (When he was touring over vast distances in the 50s, Carl Perkins used to have to transport all his gear on a trailer hitched to his car, and the trailer sometimes came loose and free-wheeled down the highway.)
The fun and glamour, and adoration of fans, may seem wholly attractive, but there are downsides. A 2015 study by charity Help Musicians UK found that more than 60 percent of musicians suffered from depression or other psychological issues, with touring a problem for 71 percent of respondents. Musicians can feel isolated away from family life, face sleep deprivation and the monotony of lots of time spent waiting around between performances. It's hard living out of a suitcase, and few are able to emulate Madonna and have their own furniture brought to each tour dressing room.
"It's sort of unreal"
Life on the road can be an extreme test of endurance. Johnny Cash wasn't alone among post-war touring musicians in seeking an edge with amphetamines, while fellow country singer Waylon Jennings remarked that "people don't understand life on the road and the high you have to maintain to be public Johnny Cash every night". Some 21st-century musicians are more conscious of the need to stay healthy on grueling tours, and high-earning stars even take their own chefs, nutritionists, physiotherapists and fitness coaches on tour with them.
The band Thirty Seconds to Mars broke a Guinness World Record when they played 309 nights in just over two years during their Into The Wild Tour in support of their 2009 album This Is War. But even if there are breaks in the schedule, some musicians feel that a day off while on the road is not really a day off. Kate Bush once said: "I don't know how people tour for years on end. You find a lot of people who can't stop touring, and it's because they don't know how to come back into life. It's sort of unreal."
The unreality of touring life can be extreme, and there are countless anecdotes of the crazy things that have happened (even top musicians have been attacked, heckled, robbed, and had urine thrown at them on stage), but the benefits outweigh the drawbacks for most.
Touring musicians often have contract "riders" specifying certain requirements for tours. While chatting to Dr. John in his dressing room at Ronnie Scott's jazz club, this writer saw a large platter of fresh vegetables on the table. It was a relic from a 70s rider, he explained, and he had never got round to updating the contract. Some riders can be amusingly quirky. Hard rock band Van Halen famously once demand that a bowl of M&Ms be provided in their dressing room – but with all the brown ones removed.
Touring with tech
Technological advances have also helped touring musicians. Irish folk singer Christy Moore remarked that when he was gigging around Britain and Ireland in the 60s he would have to carry his own guitar and have to tune and re-tune it on stage between each song. Now his road crew bring a selection of instruments that are tuned for him off stage.
The modern digital world has had many other effects on touring musicians. Few fans now want autographs, but they do want selfies, making it harder for musicians to be "off duty". Tours are less exclusive nowadays too, with crowds of people in an audience filming concerts on their smart phones and tablets and then uploading the footage online.
Bands can build a potential concert audience by promoting their music online. Arctic Monkeys became a noted touring band with no album to their name after circulating songs free for months online – a clear acknowledgment that name recognition is essential for tour income.
Creating a spectacle
Touring events can be spectacles (Rod Stewart attracted an estimated 3.5 million people to a New Year's Eve concert in Rio De Janeiro in the 90s) but they can also be small and intimate, harking back, in a way, to the days of blues maestro Robert Johnson performing for small crowds on street corners. An interesting development in the past decade has been the rise of house concerts, a neat way for the modern itinerant musician to get gigs, cultivate a fanbase, and fill a gap in a touring schedule. It's also a way for music lovers to support independent artists in a direct way.
As well as being exciting events for fans, playing live remains a key test for a musician. And it can be good creatively: the sight-seeing, the new experiences, and the exposure to different cultures can offer songwriting inspiration. It's no surprise that there have been so many great songs about life on the road, from Creedence Clearwater Revival's "Lodi" to Motörhead's "(We Are) The Road Crew." Even the temptations of life on tour can spark a great song. When the then young and newly married Johnny Cash first went on the road to promote "Cry, Cry, Cry," he was faced with the lure of willing fame-hungry groupies. The experience prompted him to write the classic "I Walk The Line."
"To me, it's like breathing"
Touring will go on as long as there are new ears to listen to music. The desire for success, money, and creative fulfillment will remain constant, but for many musicians, it is an essential way of life. As Bob Dylan once put it: "A lot of people can't stand touring, but to me, it's like breathing. I do it because I'm driven to do it."
Let's leave the last word to Keith Richards, who knows a thing or two about life on the road. He had this to say about why the Stones played Cuba in March 2016, one of the few places left in the world they hadn't been to: "It's the explorer in us, the Christopher Columbus in all of us that wants to see around the corner. Is it round or is it flat?"