How Norman Granz Revolutionized Jazz With 'Jazz at the Philharmonic'
Recorded on January 28, 1946, 'Jazz At The Philharmonic Volume II' captured the historic concert featuring Charlie Parker, Lester Young, and other jazz titans.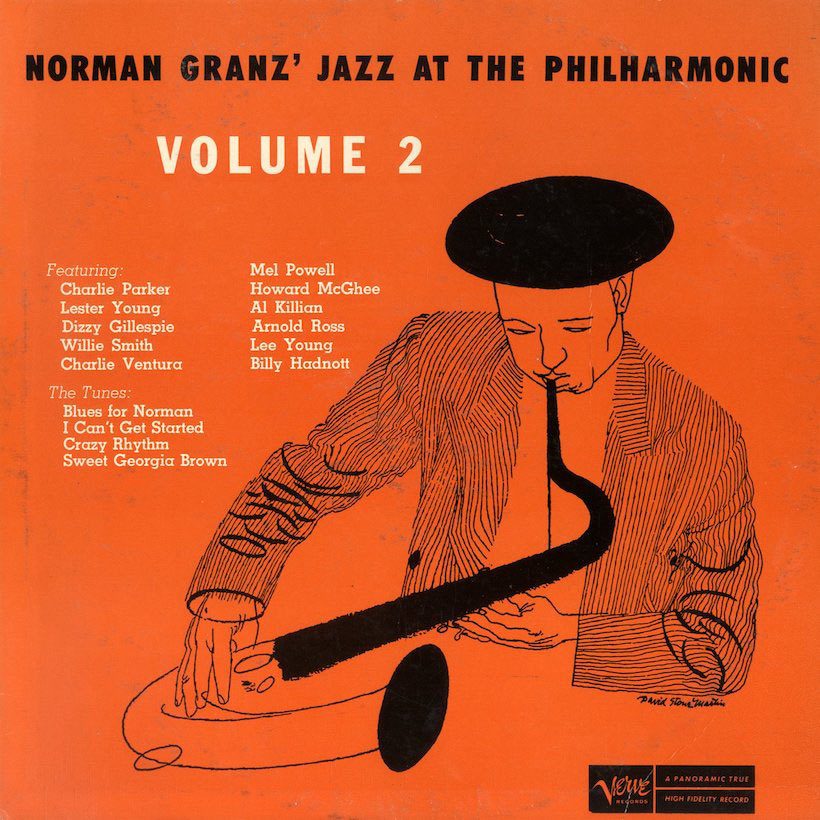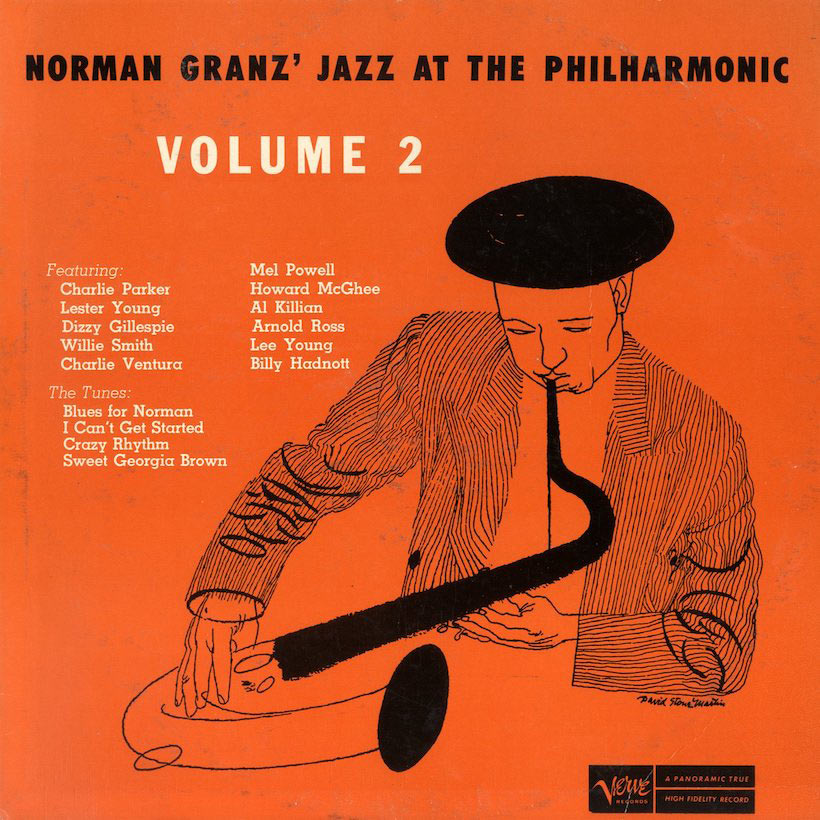 In September 1945 Billboard announced that Norman Granz was negotiating to undertake a full-blown coast-to-coast tour with his Jazz At The Philharmonic touring package. Billboard reported that Granz would emcee the whole affair, with the tour finishing up in New York playing Carnegie Hall. It was clear that live jazz was taking on a whole new dimension.
Putting a tour like this on the road was a challenge and Granz had little experience – he had just turned 27 years old. Before heading on tour, JATP gave a concert at the Philharmonic Auditorium in Los Angeles on November 26. It was billed as "Norman Granz Presents" because the management of the hall had banned him from using the name of the venue in any advertising. According to the manager, "Jazz is all right in its place." (Clearly, he did not think that his place was that place.)
Listen to Jazz At The Phil – The Complete Jazz At the Philharmonic On Verve (1944-1949) now.
The tour bus headed out of town a day or so after the Philharmonic concert and while it has been recorded that they played in Portland, Seattle, and Victoria, British Columbia, few other firm dates have come to light. There were five sets in the show, starting with Coleman Hawkins, Roy Eldridge, and Lucky Thompson and the rhythm section, followed by Slim (Gaillard) and Bam (Brown), then Hawk and his band, boogie pianist extraordinaire Meade Lux Lewis unaccompanied, and the finale featuring the whole group and singer Helen Humes.
Lester Leaps In (Live at Philharmonic Hall, Los Angeles, 1944)
The tour by all accounts was something of disaster: small audiences, uncomfortable travel arrangements, and the fact that the show (in at least one place) was billed as "Norman Granz's Jazz Symphony" hardly helped. Granz pulled the plug after the Victoria concert; for a while at least, the East Coast would have to wait.
Two weeks after the tour ended, Billboard reported that "the Jazz at the Philharmonic gimmick which Norman Granz, MCA, and Joe Glaser launched last month folded recently due to personnel trouble after Roy Eldridge, backbone of the concert venture, decided to form his own. Other stars provided Granz with sufficient headaches to force cancellations of the tour after a few engagements. Granz drew okay while it lasted."
Back in Los Angeles, Granz organized his last concert at the Philharmonic Auditorium on January 28, 1946. And what a last concert it was, with Bird and Diz both there, along with Lester Young. (The Pres had not long been released from army service.) Charlie Parker's appearance almost did not happen, as his drug addiction interfered with his ability to get to the stage before the second number, "Sweet Georgia Brown," had started.
In 1950 Mercury released three 78s in an album they called Jazz at The Philharmonic, Vol. II from the January 28, 1946, Los Angeles concert. The artists featured were Dizzy Gillespie (trumpet), Willie Smith (alto saxophone), Lester Young and Charlie Ventura (tenor saxophone), Mel Powell (piano), Billy Hadnott (bass), and Lee Young (drums).
In 1956 Verve repackaged many of the JATP concert series of albums into new 12 inch long-playing records. This time JATP Volume 2 featured four songs – "Crazy Rhythm," "Sweet Georgia Brown," "Blues for Norman," and "I Can't Get Started." (The featured players were Dizzy Gillespie, Al Killian, Howard McGhee, Willie Smith, Charlie Parker, Lester Young, Charlie Ventura, Mel Powell, Arnold Ross, Billy Hadnott, and Lee Young.)
Jazz At The Phil – The Complete Jazz At the Philharmonic On Verve (1944-1949) can be bought here.