Lived Fast, Died Young: Wings, Thunderclap Newman's Jimmy McCulloch
He lived fast and died young, but Jimmy was a prodigious guitarist who was making a name when he was barely in his teens.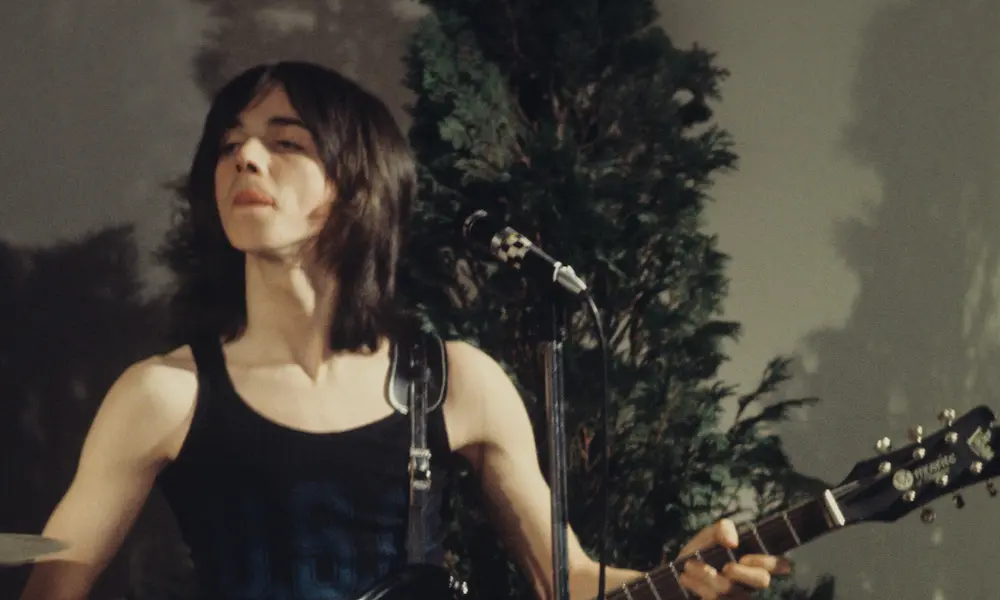 He may have been the epitome of the "live fast, die young" philosophy, but Jimmy McCulloch was also a prodigious guitarist who packed more into his 26 years than many people do in a much longer lifetime. Jimmy was born in Dumbarton, in the Scottish Lowlands, on June 4, 1953.
As the teenage prodigy with Thunderclap Newman, the guitarist in the mid-1970s line-up of Wings, member of the latter-day Small Faces or anything else in his all-too-short career, McCulloch was a singular British talent. It's often forgotten these days what a unique career Jimmy had from an incredibly early age. He made his mark as a guitarist on a national scale before he even reached 14 years old.
First band at 11
He was in his first band, the Jaygars, with his older brother Jack, when he was a mere 11. They progressed together to the group later One In A Million, who released two singles, supported The Who and played at the famous 14-Hour Technicolour Dream event at Alexandra Palace in London — still two months before Jim's 14th birthday.
In 1969, McCulloch joined Thunderclap Newman, whose Andy Newman (nicknamed "Thunderclap") and John "Speedy" Keen were friends of Pete Townshend's. The Who writer-guitarist produced their superbly evocative single "Something In The Air," and pop history was made, as the single raced to No.1 in the UK. Pete played bass under the playful pseudonym Bijou Drains, and the song remains Townshend's only UK singles chart-topper as producer or artist.
Thunderclap Newman only lasted until 1971, when they split after the album Hollywood Dream. But they gave McCulloch a valuable springboard as a guitarist and writer, and in the early 1970s he was an in-demand session player for the likes of John Mayall. He fronted his own group, then joined established Scottish rockers Stone The Crows, among many other prestigious gigs.
'Junior's Farm' - PaulMcCartney.com Track of the Week
But it was Jimmy's tenure in Wings that gave him the biggest global recognition. Recruited by Paul McCartney to play on the Susie and the Red Stripes project for his wife Linda (which produced the single "Seaside Woman"), he became an official member of Wings in 1974. He appeared on the "Junior's Farm" single, a Top 3 hit in the US that made the UK Top 20.
Medicine Jar (Remastered 2014)
McCulloch was on the album that followed, 1975's Venus and Mars, contributing the song "Medicine Jar." He was also integral to the massive Wings Over The World tour which produced the Wings Over America triple album.
With more than a hint of autobiography, he then wrote and sang on "Wino Junko" for the follow-up to Venus and Mars released in 1976, At The Speed Of Sound. By 1977, the restless McCulloch was getting wanderlust again, leaving Wings for the reformed Small Faces. He was then a member of Wild Horses with former Small Faces drummer Kenney Jones, Ally Bain, and Brian Robertson, just after the latter had left Thin Lizzy.
Jimmy died of a drug-related heart attack in north London in September 1979, and we can only wonder about what else he would have gone on to achieve. "He was always a little dangerous," Paul McCartney said of the fresh-faced, hard-living guitarist. "In the end, he was just too dangerous for his own good."
Listen to the best of Wings on Apple Music and Spotify.