Duff McKagan: A Rock Renaissance Man
Duff McKagan's musical output extends far beyond playing bass for Guns N' Roses. From his punk beginnings to solo excursions, we celebrate a rock Renaissance man.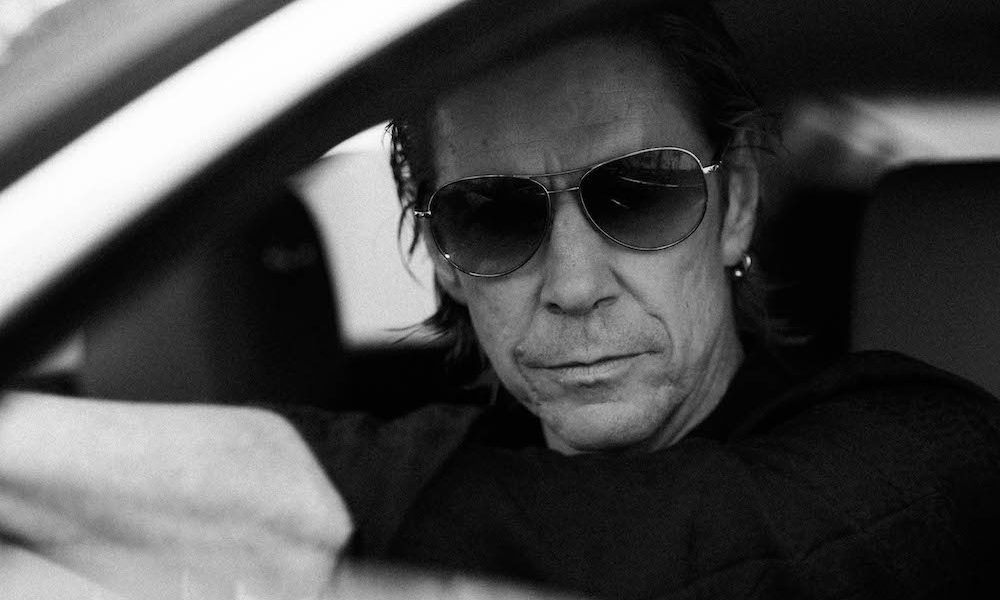 Though an essential lynchpin in Guns N' Roses, Duff McKagan is far more than just the bassist in one of the greatest hard rock bands of all time. As his 2019 solo album, Tenderness, proves, the Seattle-bred, Los Angeles-dwelling musician has carved out a career that has many facets.
Early punk rock roots
Born on February 5, 1964, McKagan grew up in the Emerald City listening to both punk rock and Prince, McKagan formed his first band, playing bass with punk outfit The Vains when he was just 15. However, things zigged and zagged right after that. In 1980, he played drums for the pioneering Seattle band The Fastbacks, before jumping ship to The Fartz, Seattle's answer to the burgeoning hardcore movement. The Fartz later evolved into 10 Minute Warning, and McKagan stepped out from behind the drum kit to take over rhythm guitar, leaving Greg Gilmore (of Mother Love Bone) to sit in on drumming duties.
As great as life was in the Pacific Northwest for the aspiring musician, Tinseltown soon called and, in 1983, McKagan left for Southern California. By a stroke of fortuitous luck, McKagan answered an ad from a couple of budding musicians looking for a bass player. Those two musicians? Slash and Steven Adler. The rest, as they say, is history.
Duff McKagan talks to Henry Rollins about Guns N' Roses and writing his solo album, 'Tenderness'
Entering the jungle; going solo
With Slash, Adler, Axl Rose, and Izzy Stradlin, McKagan began total domination of the rock world. Guns N' Roses were – and remain – one of the most iconic bands of all time. Despite their prominence, and the media frenzy surrounding the group, McKagan remained a creative in every sense of the word, using his status as a bassist in the world's most famous band to explore different avenues.
In 1993, at the height of Guns N' Roses' popularity, McKagan released his first solo album. Though GNR were undergoing seismic changes, the bassist displayed the prowess of his early days on the aptly titled Believe In Me. Along with self-producing the record, with help from audio engineer Jim Mitchell, McKagan also played every instrument, essentially operating as a one-man-band.
Not only did Believe In Me showcase McKagan's snarling vocals and his brand of bluesy hard rock, it also proved that he was one of the most connected people in music. Guest appearances were plentiful, ranging from his GNR bandmates to Lenny Kravitz and Jeff Beck, and even Sebastian Bach and his Skid Row crew.
Rise of the supergroups
With no new GNR projects on the horizon, McKagan joined forces with Steve Jones of Sex Pistols, John Taylor of Duran Duran, and then-GNR drummer Matt Sorum in 1995 to form the first of several supergroups that would define the second phase of his career. Called Neurotic Outsiders, the group started out with impromptu jam sessions at the Viper Room on the Sunset Strip before releasing their self-titled album in 1996.
Neurotic Outsiders - Jerk (Video)
Following his departure from GNR in August 1997, McKagan returned to Seattle, where he was persuaded to reunite with 10 Minute Warning. The reformed band released their debut in 1998, with Christopher Blue taking over as lead singer; they embarked on a brief tour before calling it quits by the end of that summer.
The following year, McKagan started to prep his next solo endeavor, Beautiful Disease. He recruited session drummer Abe Laboriel, Jr, along with guitarists Michael Barragan and Izzy Stradlin. But timing was not on their side: the record got shelved due to a label merger, putting it indefinitely on hold. On the bright side, some of the musicians he recruited as a touring band became the punk side-project Loaded. The original line-up included Barragan (Plexi), Dez Cadena (Black Flag), and Taz Bentley (The Reverend Horton Heat).
With Loaded, McKagan assumed a frontman role along with a revolving group of musicians from Black Flag, The Reverend Horton Heat, Green Apple Quick Step, and Alien Crime Syndicate. Loaded would disband and reform over the years, eventually becoming Velvet Revolver, the group that reunited McKagan with his former bandmates Slash and Sorum, as well as guitarist Dave Kushner and former Stone Temple Pilots singer Scott Weiland.
The much-anticipated band emerged at a time when supergroups – Audioslave, Temple Of The Dog, and Love Battery, to name just a few – were undergoing a renaissance, and blew up in the early 00s thanks to their Grammy-winning single "Slither." The band eventually fizzled out in 2007, but it certainly wouldn't be McKagan's last supergroup outing.
Velvet Revolver - Slither (VIDEO)
Hot commodity
From then on, the multi-instrumentalist became a highly sought-after talent, playing with Alice In Chains for a stint, followed by Jane's Addiction, in 2010, and a reunion with Loaded in between. Between a one-off reunion with Velvet Revolver and a couple of fill-in performances with the latest incarnation of Guns N' Roses, and another album with Loaded, McKagan was one of the most industrious guys in rock.
Back in the studio
With so many side-projects and supergroups under his belt, it's hard to find an artist McKagan hasn't worked with. He's also served as a studio musician for Slash, Iggy Pop, Stradlin, and Mark Lanegan, along with some artists outside his wheelhouse, like Macy Gray and Britpoppers Manic Street Preachers.
When he wasn't shredding on stage, McKagan also enjoyed a writing career, contributing regular columns for Seattle Weekly and ESPN, and even a financial column for Playboy Online, called "Duffonomics," along with penning his bestselling autobiography It's So Easy (And Other Lies).
Learn More About TENDERNESS by Duff McKagan
A new solo chapter
Decades after the release of his promising solo debut, and off the back of a record-breaking GNR reunion tour, McKagan released his third solo album, Tenderness, in 2019. Produced by Shooter Jennings, the album veered in a singer-songwriter direction – a far cry from his punk roots.
Yet, if you've been following McKagan's career, this turn should come as no surprise. This is an artist who has bucked conventions, dabbling with different genres and musicians when others would have taken easier routes. Yet that's who Duff McKagan is: a fearless artist eager to explore new sonic pathways.