Temple Of The Dog
The rock supergroup included members of Soundgarden and Pearl Jam, comprised of Chris Cornell, Stone Gossard, Jeff Ament, Mike McCready, and Matt Cameron.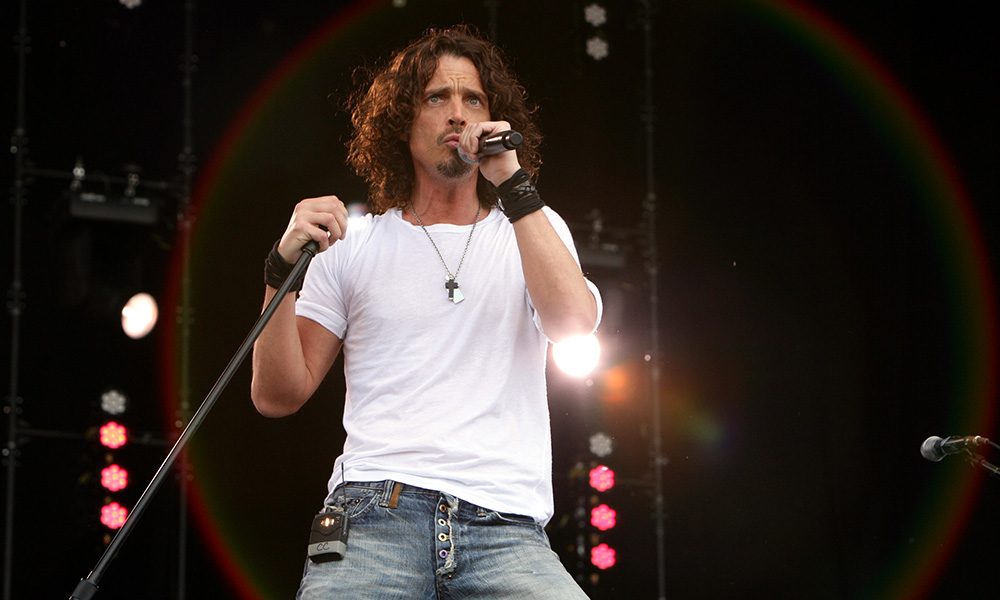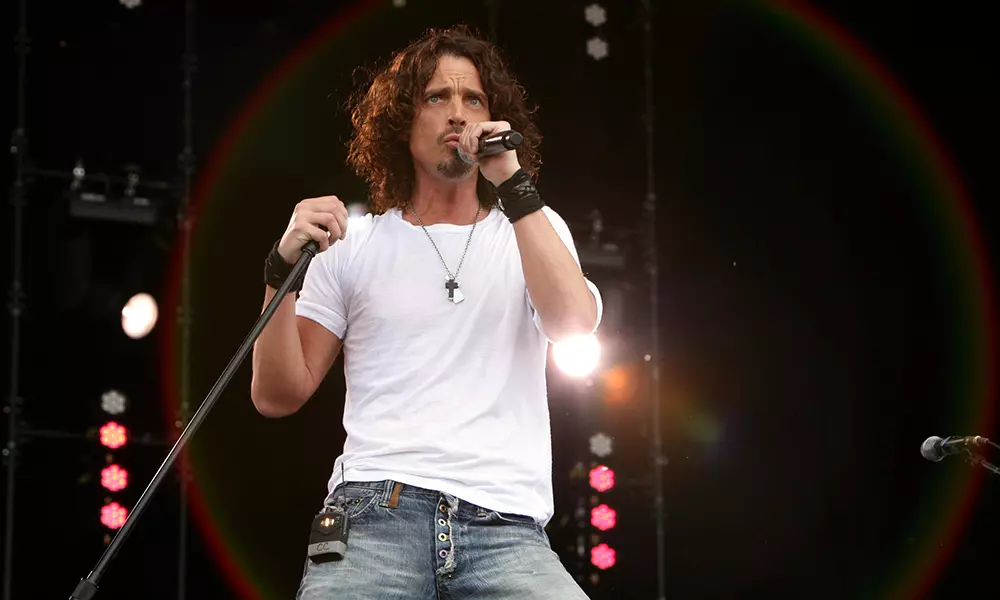 When 1990 dawned, grunge smouldered but it hadn't yet exploded on the global stage. Nirvana were still over 12 months shy of recording Nevermind, though several of their hotly tipped Pacific Northwest neighbours were already making inroads into the mainstream.
At this stage, hard-hitting Seattle group Soundgarden were arguably the band most likely to achieve crossover success. Led by charismatic superstar-in-waiting, Chris Cornell, this powerful quartet had begun the transition from local heroes to international superstars during 1989 when they signed to A&M and chalked up their first Billboard 200 hit with the acclaimed Louder Than Love.
Also creating a buzz during '89 were fellow Seattle scenesters Mother Love Bone. Featuring guitarist Stone Gossard and bassist Jeff Ament from Mark Arm's much-missed, pre-Mudhoney outfit Green River, MLB were fronted by flamboyant, Marc Bolan-esque vocalist Andrew Wood. Keeping pace with Soundgarden, this exciting quintet had also inked a major deal during 1989, with PolyGram subsidiary Stardog releasing their much-anticipated debut Apple.
Sadly, however, Mother Love Bone's promising career was abruptly curtailed in March 1990 when Andrew Wood died from a heroin overdose. The news of his passing shattered not only the rest of his bandmates, but also the wider Seattle music community – and, most specifically, Soundgarden, as Chris Cornell was a close friend of Wood's and also his roommate; in fact, Wood died on the very day when Cornell was due to return from a lengthy bout of touring.
Devastated, Cornell wrote two songs ('Say Hello 2 Heaven' and 'Reach Down') in tribute to his late friend, and he was keen to record them as soon as Soundgarden returned from a further run of European dates. Instead of his regular band, however, Cornell approached Stone Gossard and Jeff Ament, who were still grieving and trying to piece their lives back together after the demise of Mother Love Bone.
The pair gratefully accepted Cornell's offer of work and, as Ament later told presenter Damon Stewart on Seattle radio station KIWS 99.9FM's The New Music Hour, it meant that he and Gossard could again concentrate on being in "a band situation where we could play and make music".
Adopting the name Temple Of The Dog (the name deriving from a lyric in Mother Love Bone's 'Man Of Golden Words'), the impromptu grunge supergroup was completed by the addition of future Pearl Jam lead guitarist Mike McCready and Soundgarden (and later Pearl Jam) drummer Matt Cameron. Initially, the plan was to rehearse and record Cornell's new songs simply for a one-off single release, but after TOTD started jamming on additional new material and working up some demos written by Gossard, Ament and Cameron, the focus changed to recording a full-length album.
Outside of Temple Of The Dog, meanwhile, Gossard, Ament and McCready had also formed another embryonic outfit, initially called The Mookie Blaylocks: this obscure moniker chosen in tribute to an all-star American basketball player of the same name. With a little help from a mutual friend and former Red Hot Chili Peppers drummer Jack Irons, the trio recruited San Diego-based vocalist Eddie Vedder (then working at a gas station and singing in a band called Bad Radio), who was impressed enough with their early demos to relocate to Seattle.
Renamed Pearl Jam, this highly promising new group soon signed to Epic and, early in 1991, they hooked up with hotshot local producer Rakesh "Rick" Parashar to record their multi-million selling debut Ten. Parashar, though, first worked with this same team when he oversaw the sessions for the Temple Of The Dog album which took place at Seattle's London Bridge studios during a brisk, but creative, 15-day spell during November and December 1990.
Remarkably, though they were all involved in one or both of two highly respected outfits signed to major labels, the participants all recall the Temple Of The Dog sessions as being free from stress. Indeed, Stone Gossard later told Total Guitar magazine that the experience added up to "the easiest and most beautiful record that we've ever been involved with".
Sonically, Temple Of The Dog threw a curve for fans expecting an album to rival the intense metallic onslaught of Soundgarden's Louder Than Love. Yes, it proffered a generous slew of ferocious anthems including 'Pushin' Forward Back' and the turbulent 'Times Of Trouble', while – in retrospect – the churning, 11-minute 'Reach Down' wouldn't have sounded out of place on Pearl Jam's sprawling Neil Young collaboration Mirror Ball. However, the arena-sized bombast was tempered by tracks such as the hypnotic, organised-religion-dissing 'Wooden Jesus' and the unexpectedly laidback, Hammond organ-framed 'All Night Thing'.
The record's go-to tracks, though, were surely 'Say Hello 2 Heaven' and 'Hunger Strike'. Chris Cornell laid his soul bare on the former, delivering an intimate tribute to his fallen friend ("I never wanted to write these words down for you/With the pages of phrases of all the things we'll never do") in a voice burning with passion and soul, while his companions executed the backing track with a Hendrix-ian deftness. The album's dark horse, the scarred and emotional 'Hunger Strike', meanwhile, featured a compelling duet between Cornell and the still relatively inexperienced Eddie Vedder. Knocked out by Vedder's consummate performance, Cornell was effusive with praise during a promotional radio interview on Seattle's The New Music Hour, saying: "He sang it exactly the way I was thinking about doing it, just instinctively."
A&M first issued Temple Of The Dog in April 1991, by which time both Pearl Jam's Ten and Soundgarden's Badmotorfinger were in the can but still some months away from release. Consequently, while Temple… was well-received by the critics and sold a highly respectable 70,000 copies even without the push of a promotional tour, it initially slipped under the wider public's radar.
That situation, however, turned around dramatically within 12 months. With grunge in vogue by the summer of '92, Pearl Jam's Ten and Soundgarden's Badmotorfinger were both selling in droves, and A&M soon realised that a record involving a collaboration between these two high-profile bands was liable to be warmly received.
Consequently, the label lost little time in releasing the memorable 'Hunger Strike' (promoted by a newly commissioned video) as a trailer 45 for the reissued Temple Of The Dog, which this time was seized upon by the two bands' burgeoning fanbases. Accordingly, the album rapidly climbed into the higher echelons of the US Billboard 200, where it eventually peaked at No.5, selling well over a million copies and yielding a platinum disc for the band.
Though the temptation was there for TOTD to capitalise with a follow-up, commitments to their full-time bands ensured that Chris Cornell and co's eponymous debut remained their only LP. Fans also had few opportunities to see them perform live, with a headliner at Seattle's Off Ramp and a support slot to Alice In Chains constituting the only occasions when TOTD were able to tread the boards together and deliver full-length sets.
That the band members have held the Temple Of The Dog songs close to their heart has nonetheless been apparent in the intervening years. Chris Cornell added TOTD staples 'All Night Thing', 'Call Me A Dog' and 'Hunger Strike' to his post-Soundgarden outfit Audioslave's live set in 2005, and he has regularly featured a clutch of TOTD tunes, including 'Say Hello 2 Heaven', to his solo live set.
To celebrate their album's silver jubilee, however, Temple Of The Dog unexpectedly announced a prestigious eight-show, five-city tour US tour for November 2016. To the delight of audiences who attended the sold-out gigs at venues including Philadelphia's Tower Theatre and New York's world-famous Madison Square Garden, TOTD collectively worked up a breathtaking set which included not only the bulk of Temple Of The Dog but also tracks from Mother Love Bone's Apple and a remarkable selection of cover versions ranging from David Bowie's 'Quicksand' to Black Sabbath's 'War Pigs'.
Publications including Rolling Stone and the New York Daily News duly tripped out the superlatives, with the latter suggesting that Chris Cornell "proved exactly why he is truly one of rock's greatest voice of all time". Cornell passed away in 2017, dashing any hopes of future recordings. Nevertheless, Temple Of the Dog will remain evergreen alt.rock heroes.
Tim Peacock
Format:
UK English