'Armed Forces': Elvis Costello's Tonic For The New Wave Troops
Nick Lowe's assured production kept the delivery crisp and disciplined, but live and vital, on a record that enhanced Costello's reputation for depth behind the vitriol.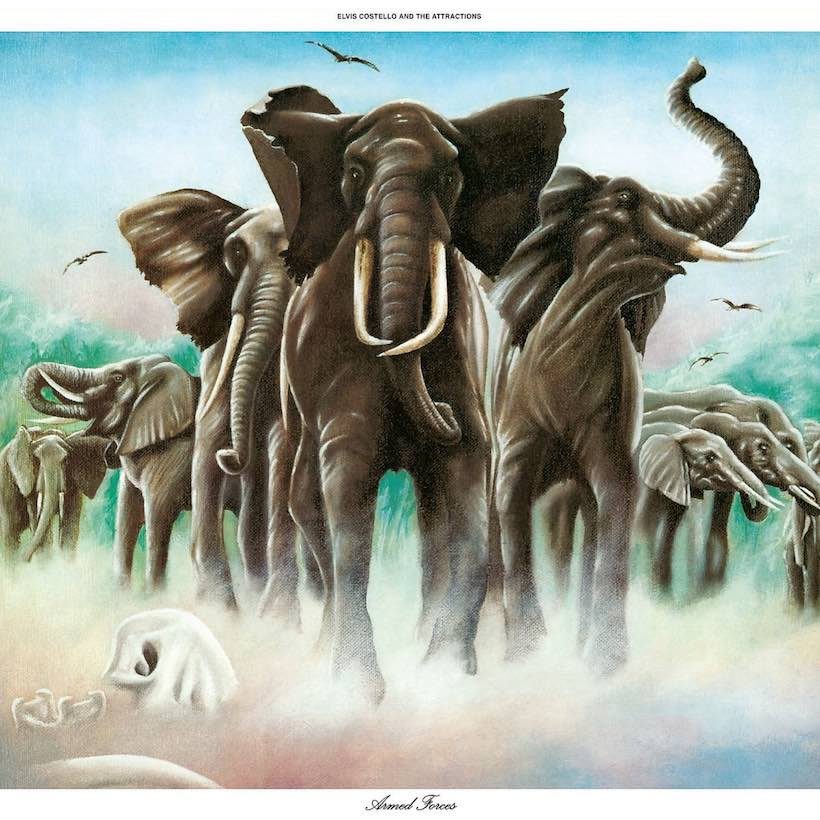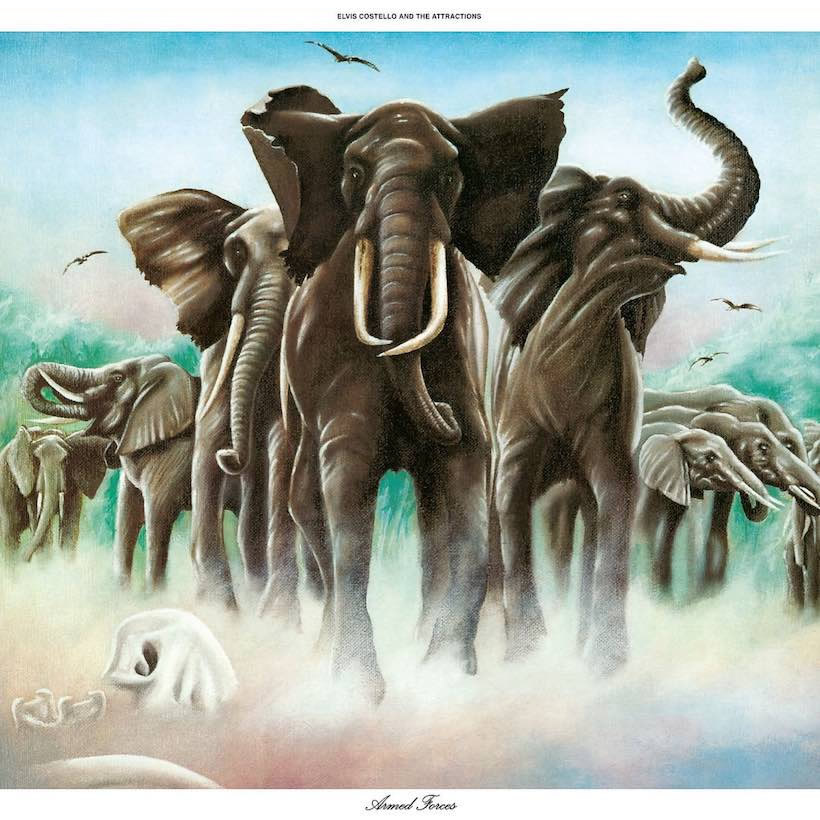 For a slice of superior, cerebral but commercial pop-rock from the closing stages of the 1970s, you need look no further than Armed Forces, the third release by Elvis Costello and officially his second with the Attractions.
By the time of its appearance on January 5, 1979, Costello had confirmed his place in the forefront of the new wave. Now he was already coming out the other side as an articulate songwriter with a long career ahead of him. After a Top 15 debut with 1977's My Aim Is True, he had moved on to the greater success of This Year's Model, which contained the vibrant, edgy singles "Pump It Up" and "(I Don't Want To Go To) Chelsea."
The new year of 1979 brought Armed Forces, which reeled off a dozen new songs in just 36 minutes. The assured production of Nick Lowe kept the delivery crisp and disciplined, but live and vital, on a record that enhanced Costello's reputation as an artist with depth behind the vitriol.
The new songs hinted at elements of his schooling in rock and soul, but sounded entirely cutting-edge at the same time. The album featured two more of Costello's best-known singles, "Oliver's Army" (the biggest UK hit he ever had, at No.2) and the Top 30 follow-up that kicked off the set, "Accidents Will Happen."
On January 20, the album went straight to No.2 in the UK, held off the top only by a disco compilation called Don't Walk – Boogie. Then Armed Forces took Elvis into the US Top 10 for the first time, and went gold within a month of its chart appearance there.
This was a more textured and crafted piece of work by Costello, with room for the Attractions to shine, notably keyboard player Steve Nieve on tracks like "Party Girl." The snappy "Busy Bodies," propulsive "Moods For Moderns" and brooding "Green Shirt" are also among the highlights of a record that stands up admirably against the Blondies and Boomtown Rats of the era. The reissue version, like the original release in the US but not the UK, adds the much-loved Lowe composition "(What's So Funny 'Bout) Peace, Love and Understanding."
Buy or stream Armed Forces.