'This Year's Model': New Wave 1978-Style From Elvis Costello
With his debut LP 'My Aim Is True' still on the American album chart, Costello's sophomore record was released in March 1978.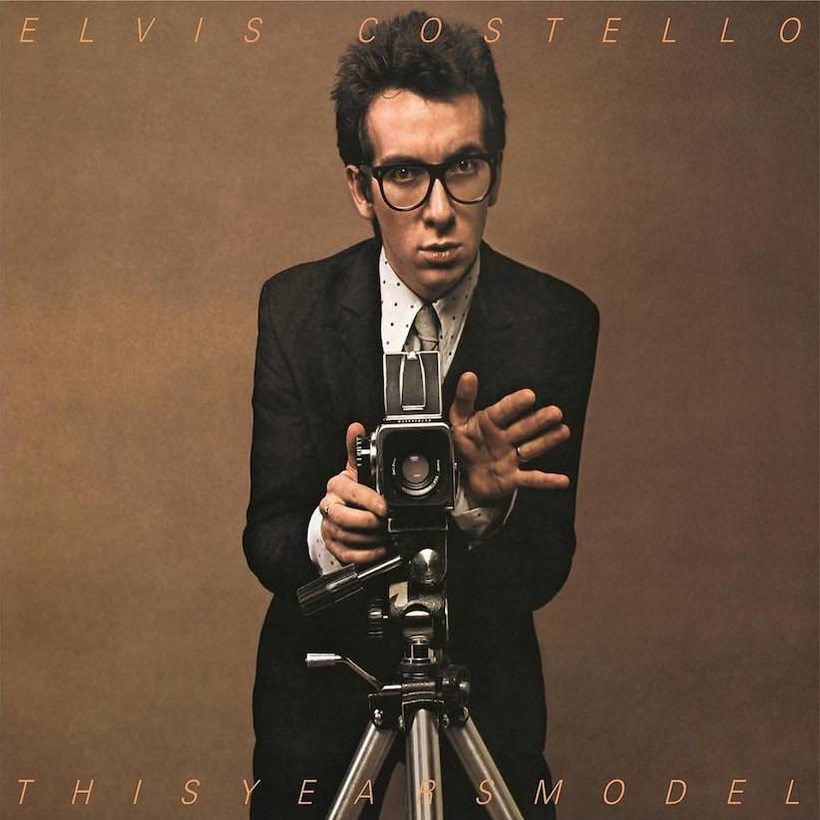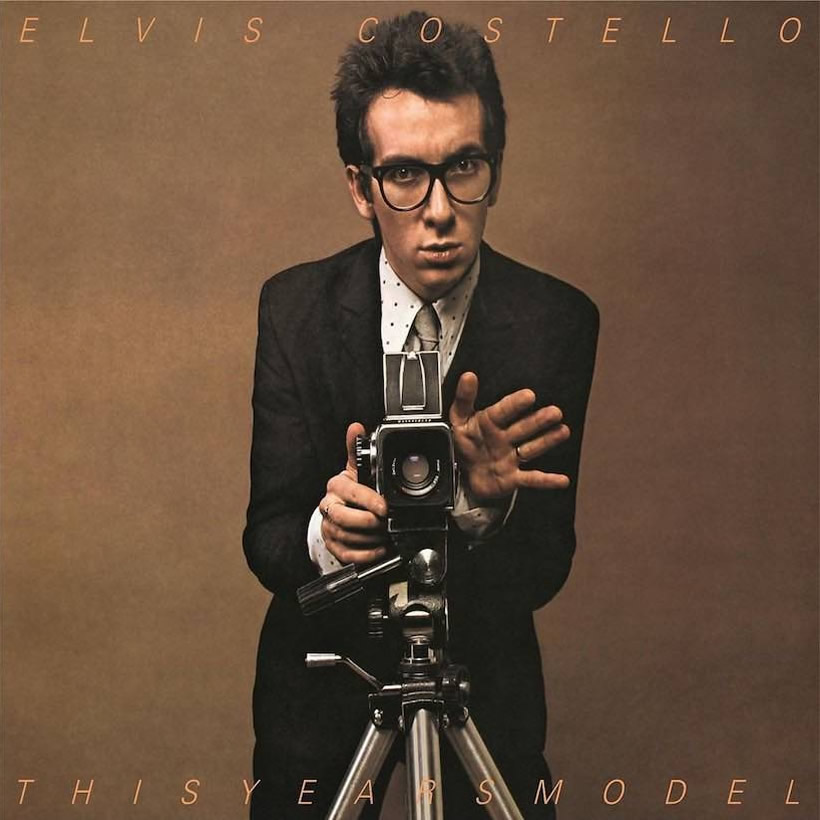 Elvis Costello titled his second album This Year's Model, released on March 17, 1978, with his trademark sense of irony about the fleeting nature of hipness in the music business. But the phrase was also an accurate description of his status as a breakthrough artist at the time. On April 15, with his debut LP My Aim Is True still on the American chart, the sophomore release joined it there.
There was plenty of other British representation across the Atlantic that week. Wings went straight to No.20 with their new release London Town, and the latest albums by the Average White Band (Warmer Communications) and Robert Palmer (Double Fun) both climbed into the Top 50. Two weeks later, Costello's new collection, again produced by Nick Lowe, would be there too, soon reaching a No.30 peak.
On the rise without hit singles
Although Elvis' career in the US was on the rise, and the album peaked two places higher than My Aim, the second long player had a much shorter chart stay. A 17- week total compared to 36 for the first set. In the UK, he was now augmenting album sales with hit singles. But it would be another five years before he ever made the Billboard Hot 100, a measure of just how wary mainstream US radio and TV were of the so-called new wave.
In the week that This Year's Model took its US bow, Elvis and the Attractions were reaching the No.16 peak in the UK of the album's lead single "(I Don't Want To Go To) Chelsea." The LP had debuted and peaked at home at No.4, in a total run of 14 weeks.
Elvis Costello & The Attractions - (I Don't Want To Go To) Chelsea
Things were moving fast for Elvis. As the second album appeared, it was less than a year since his first gig under his new stage name. Furthermore, it was only nine months since he had quit his day job at Elizabeth Arden. Across the ocean, the first two albums were fuelled by a three-month US tour in the opening three months of 1978. Costello and the Attractions were joined on it by Mink DeVille and Rockpile, featuring Lowe himself.
Listen to the best of Elvis Costello on Apple Music and Spotify.
By April, Elvis and the band were back in the UK for a 14-date tour, culminating on the 16th at London's Roundhouse. The album's second British single "Pump It Up" prepared to hit the charts, and their relentless schedule continued apace.
Buy or stream This Year's Model.