The Best Albums Of 1996: An Extraordinary Year For Music
From Beck to Spice Girls to a few of the finest hip-hop records ever released, the best albums of 1996 are incredibly diverse.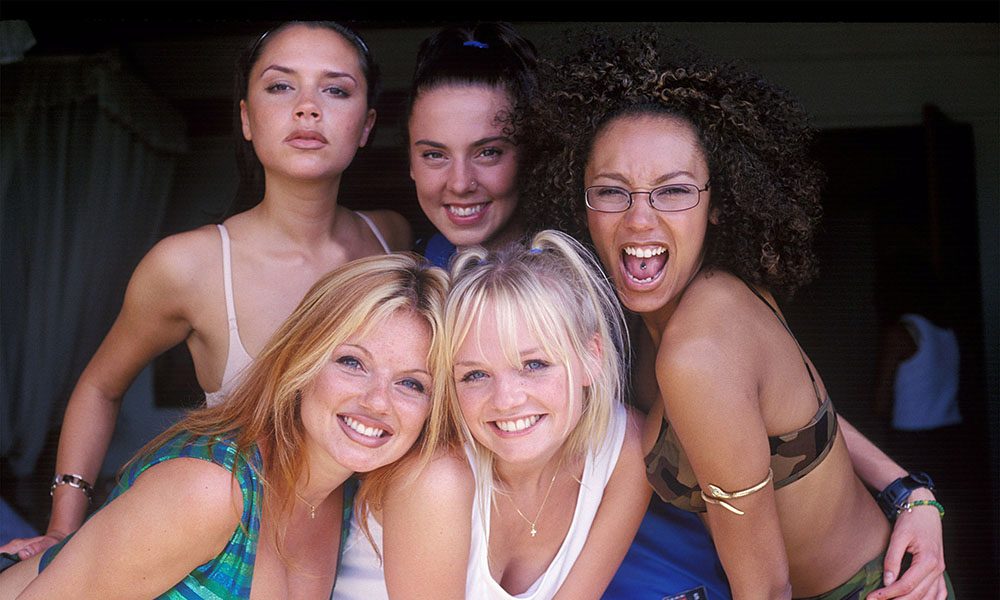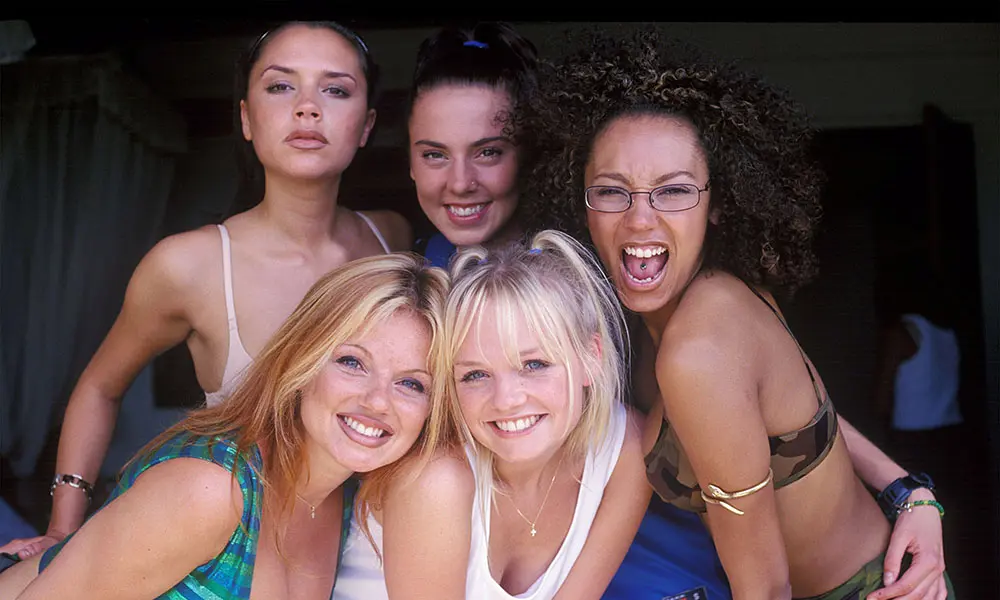 The best albums of 1996 rank right up there with any other year in popular music. Four of the best hip-hop albums ever; a legacy-defining record from Beck; a hugely influential LP from Weezer; and, of course, the arrival of The Spice Girls. And that's barely scratching the surface. Ultimately, the one thing that brings together many of these albums is that they sounded like little else at the time. Few bands have ever melded together sounds like Sublime. Tricky's Pre-Millenium Tension could have been made by no one else. And concept hip-hop albums about gynecologists? Yeah. It was quite a year. We hope you'll enjoy some of these albums as much as we do.
Can't get enough 90s music? Listen to our 90s Music playlist here.
51: 16 Horsepower – Sackcloth 'n' Ashes
The 1996 debut album by alt-country band 16 Horsepower celebrated the spirit of Appalachian music and put a modern twist on it.
16 Horsepower - Black Soul Choir
50: Divine Comedy – Casanova
Neil Hannon's ode to the playboy is a funny, eclectic, and sophisticated take on pop that earned Divine Comedy commercial and critical acclaim.
49: George Michael – Older
As the title suggests, George Michael's 1996 album showcases the pop genius' maturity as he shifts from dance-driven pop standards to powerful and serious balladry.
48: Kula Shaker – K
Featuring the standout track "Tattva," Kula Shaker's debut album leans heavily into psychedelia and Eastern spirituality to create an album full of beautiful melodies and driving guitars.
47: Manic Street Preachers – Everything Must Go
The first album recorded by the band after Richey James' disappearance is remarkably hopeful considering the circumstances and proves that even during the worst of times, they could produce beautiful music.
46: Social Distortion – White Light, White Heat, White Trash
The California punk band's 1996 album saw them reembracing their hardcore roots while also expanding their sound to reach a wider audience.
45: Super Furry Animals – Fuzzy Logic
The Welsh rock band's debut album is an off-kilter, humorous, and incredibly fun take on rock, pop, psychedelia, and much more.
44: Swans – Soundtracks for the Blind
Clocking in at two and a half hours, the sprawling double album from Swans covers a range of emotional soundscapes to thrilling effect.
43: Tony Toni Tone – House of Music
The group's 1996 album is a skillful blend of traditional soul and R&B formats with the growing influence of New Jack Swing and hip-hop on the genre.
42: Stone Temple Pilots – Tiny Music… Songs from the Vatican Gift Shop
The band's third album is full of delightful melodies and hooks on hit singles like "Big Bang Baby," alongside their signature hard rock.
41: Ras Kass – Soul on Ice
The West Coast rapper's debut album missed out on commercial success, but it has since become a cult classic due to its heady lyricism and overtly political themes.
40: Blackstreet – Another Level
Blackstreet's 1996 album (featuring the classic, "No Diggity") is a testament to Teddy Riley's genius as a producer and songwriter and was one of the best R&B albums of the year.
39: Soundgarden – Down on the Upside
Among their most diverse work, the band's 1996 album is a brilliant marker of their evolution from pure heavy metal to more expansive and accessible rock music. Singles "Burden in My Hand" and "Pretty Noose" led the way.
Soundgarden - Burden In My Hand
38: De La Soul – Stakes Is High
De La Soul's first album without Prince Paul is a passionate plea for hip-hop's salvation from commodification and internal conflict that features early work from some of the genre's shining lights including J Dilla, Mos Def, and Common.
37: Nick Cave and the Bad Seeds – Murder Ballads
Devoted entirely to stories of violent death, Nick Cave's 1996 album achieves brilliance in the wide array of sounds he chooses to express the gruesome subject matter.
36: Cibo Matto – Viva! La Woman
With a tracklisting made up of playful food references, Cibo Matto's debut album is a delicious spin on trip-hop replete with funky samples and clever lyrics.
35: Eels – Beautiful Freak
Eels' 1996 debut manipulates quirky and inviting pop formats to explore darker themes, making for a trippy and affecting listening experience.
34: Foxy Brown – Ill Na Na
The New York rapper's debut paved the way for a number of women in rap music by showing that you didn't have to sacrifice your sexuality to be a hard-hitting lyricist.
Foxy Brown - Big Bad Mama (Edited) ft. Dru Hill
33: Ghostface Killah – Ironman
The Wu-Tang Clan member's debut album makes excellent use of funk samples to support his earnest and poignant bars.
32: R.E.M. – New Adventures in Hi-Fi
Employing new production tools and taking cues from various genres, R.E.M.'s expansive 10th album is one of their most unique records.
31: Sleater-Kinney – Call the Doctor
The punk band's sophomore album is sonically layered, lyrically sharp, and overall explosive, in other words, punk music at its absolute best.
30: The Roots – Illadelph Halflife
The Philly band's third studio album established them as staples in the East Coast hip-hop scene through Black Thought's increasingly complex rhymes and booming production.
29: Stereolab – Emperor Tomato Ketchup
Stereolab's ambitious 1996 album shows off some of the band's most pop-oriented and experimental work, but rather than being confusing, it's a wonderfully complex and cohesive whole.
28: The Cardigans – First Band on the Moon
Featuring romantic movie favorite, "Lovefool," the Cardigans' 1996 album is full of beautiful and surprising arrangements that cover the highs and lows of love.
The Cardigans - Lovefool (Official Music Video)
27: Toni Braxton – Secrets
The R&B queen's second studio album features the incredible, "You're Makin Me High" and showcases 90s R&B at its best.
26: Cat Power – What Would the Community Think
Chan Marshall's 1996 record is a mix of fiery punk and deeply introspective and emotional ballads seamlessly woven into a perfect album.
25: Olivia Tremor Control – Music from the Unrealized Film Script: Dusk at Cubist Castle
The indie band's debut album is a wild, unpredictable and infectious ride through psych-pop that sounds just as fresh now as it did in 1996.
24: Busta Rhymes – The Coming
Featuring the incredible "Woo Hah!! Got You All In Check," Busta Rhymes' debut album was certainly a long time coming and with its inventive delivery and stellar production, did not disappoint.
23: Metallica – Load
Metallica's 1996 album saw them move away from thrash metal to embrace hints of hard rock, the blues, and even country, displaying the band's impressive range.
Metallica: Until It Sleeps (Official Music Video)
22: Nas – It Was Written
Nas' sophomore album was initially derided for its pop ambitions but has come to be appreciated for its deft storytelling and wordplay.
21: Rage Against The Machine – Evil Empire
The band's second album is an exhilarating assault on the senses that defiantly asserts its resistance to capitalism and reactionary politics on tracks like "Bulls on Parade."
20: Westside Connection – Bow Down
The West Coast hip-hop supergroup's (Ice Cube, Mack 10, and WC) debut album is a funky and biting take on gangsta rap.
19: Tortoise – Millions Now Living Will Never Die
Committed to texture and mood, the Chicago band's album of carefully arranged indie rock is experimental, beautiful, and complex.
18: Tori Amos – Boys for Pele
The singer-songwriter's magnum opus rewrote the rules of pop music by making space for raw vulnerability and uncomfortable truths.
17: Tool – Ænima
The band's second studio album is majestic and cerebral heavy metal that is perhaps Tool's best record of the decade.
16: Nirvana – From the Muddy Banks of the Wishkah
Nirvana's stunning live album was pieced together from performances across five fiery years – if you've ever doubted the band's magnificence, this album will change your mind.
Smells Like Teen Spirit (Live In Del Mar, California/1991)
15: Tricky – Pre-Millennium Tension
Recorded in Jamaica, Tricky's 1996 album tackles paranoia and gloom with innovative rhythms and samples that strikingly amplify the darkness that engulfs him.
14: Underworld – Second Toughest in the Infants
The electronic group's anthemic rave music is best on display on this album, reaching impressive and unforgettable heights.
13: Maxwell – Maxwell's Urban Hang Suite
R&B god Maxwell's debut album was an instant classic upon its release, shifting the spotlight back to R&B more closely aligned with the soul of the '60s and '70s.
12: Dr. Octagon – Dr. Octagonecologyst
Kool Keith's debut as Dr. Octagon is an underground hip-hop classic that is just as inventive as it is sinister, humorous, and weird.
11: Sublime – Sublime
The last album by the California ska-punk band smoothly alternates between hardcore bangers and sultry reggae numbers, an early example of the genre-blending pop that's ubiquitous today.
Sublime - What I Got (Official Music Video)
10: Fugees – The Score
The last album by the inimitable hip-hop trio of Wyclef Jean, Lauryn Hill, and Pras is a culmination of everything that made them so incredible: socially conscious rhymes, soulful singing, and globally-influenced production.
09: Fiona Apple – Tidal
Fiona Apple's confessional and heartfelt debut masterfully captures the despair and hope that marks the lives of young women.
08: Belle and Sebastian – If You're Feeling Sinister
This indie gem is a delicate and beautifully arranged take on folksy pop that set forth the group's signature sound.
07: Weezer – Pinkerton
The alternative rockers' second album embraces the dark undersides of fame, sex, and love on tracks like "Good Life" and "El Scorcho" – though it was released to mixed reviews, Pinkerton has since been hailed as a classic.
06: Spice Girls – Spice
The iconic girl group's debut studio album paved the way for their eventual global takeover, in no small part to the massive success of its single, "Wannabe."
5: DJ Shadow – Endtroducing
Made up entirely of samples, DJ Shadow's debut album is a foundational record in instrumental hip-hop music and has influenced a whole generation of producers.
4: 2Pac – All Eyez On Me
The rap luminary's first album on Death Row Records captured Pac just out of prison and still reeling from an assassination attempt a few years prior – the result is a raging, anxious, and flawless record.
3: Beck – Odelay
Beck's wildly diverse 1996 album is remarkably cohesive as it takes on samples as disparate as hip-hop, party rock, and country – its success catapulted Beck to superstardom.
Beck - Where It's At (Official Music Video)
2: Outkast – ATLiens
The hip-hop titans' otherworldly 1996 album not only proved that the South had something to say, but that their sound and words would change hip-hop forever.
1: Jay-Z – Reasonable Doubt
Easily one of the best hip-hop albums ever created, Jay-Z's 1996 debut album expanded and elevated rapping as not just a vehicle for compelling stories but as a stylistic art form.
Can't get enough 90s music? Listen to our 90s Music playlist here.