Jay-Z
Jay Z is one of the most illustrious rappers alive, with a career spanning decades and classic albums like The Blueprint & Reasonable Doubt.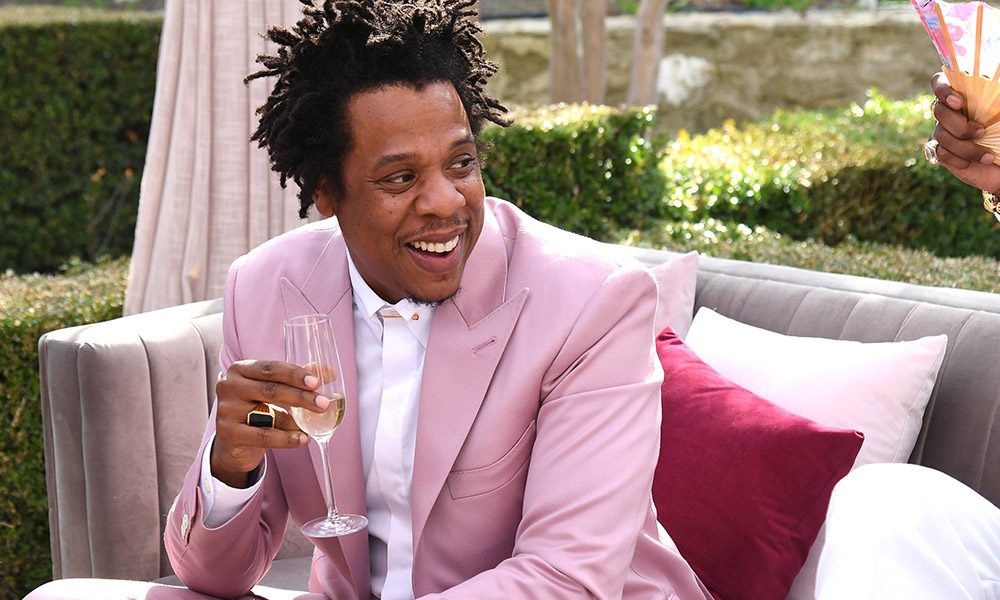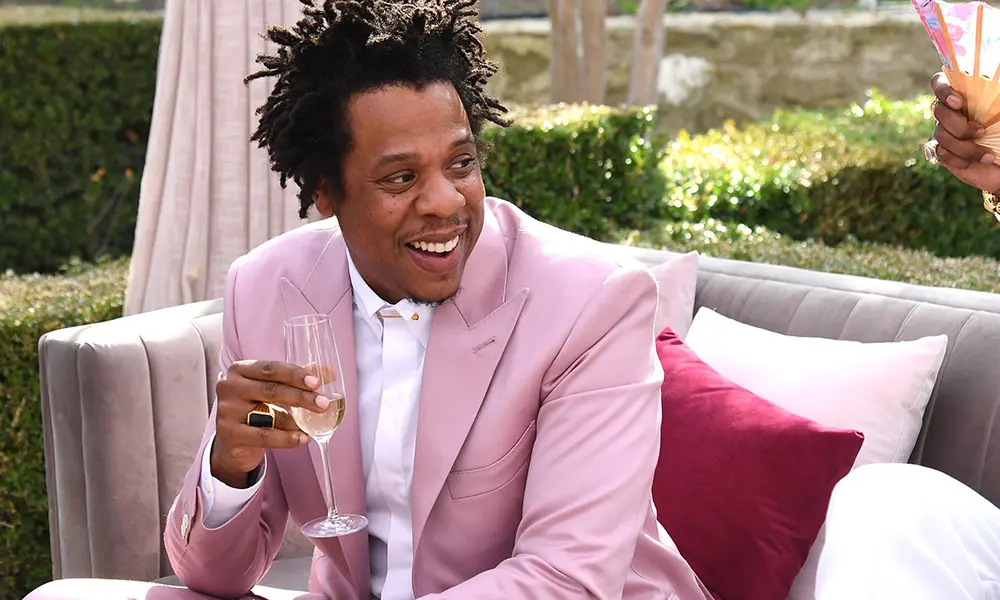 Embodying the rags-to-riches rap dream, Jay-Z pulled himself up by his bootstraps as a youth to eventually become the reigning rapper of New York City and, in turn, a major-label executive following his short-lived retirement from music-making. In the wake of his 1996 debut, Reasonable Doubt, Jay-Z's albums sold millions upon millions with each release, and his endless parade of hits made him omnipresent on urban radio and video television. He retained a strongly devoted fan base and challenged whatever rivals attempted to oust him from atop the rap game, sparring most memorably with Nas. Jay-Z and his Roc-a-Fella associates greatly influenced the industry and established many of the trends that pervaded during the late '90s and early 2000s. He consistently worked with the hottest producers of the day (Clark Kent, DJ Premier, Teddy Riley, Trackmasters, Erick Sermon, Timbaland, Swizz Beatz), and if they weren't hot at the time, they likely would be afterward (the Neptunes, Just Blaze, 9th Wonder). He similarly collaborated with the hottest rappers in the industry, everyone from East Coast contemporaries like the Notorious B.I.G. ('Brooklyn's Finest') and DMX ('Cash, Money, Hoes'), to the best rappers from the South (Ludacris, Missy Elliott) and the West Coast (Snoop Dogg, Too Short). After his self-declared retirement from rapping in 2003, he assumed the presidency of the seminal rap label Def Jam and, as an industry executive, embarked on another phase in his illustrious career.
Born in 1969 and raised in the rough Marcy Projects of Brooklyn, New York, Jay-Z underwent some tough times after his father left his mother before the young rapper was even a teen. Without a man in the house, he became a self-supportive youth, turning to the streets, where he soon made a name for himself as a fledging rapper. Known as "Jazzy" in his neighbourhood, he soon shortened his nickname to Jay-Z and did all he could to break into the rap game. As he vividly discusses in his lyrics, Jay-Z also became a street hustler around this time, doing what needed to be done to make money. For a while, he ran around with Jaz-O, aka Big Jaz, a small-time New York rapper with a record deal but few sales. From Jaz, he learned how to navigate through the rap industry and what moves to make. He also participated in the group Original Flavor for a short time. Jay-Z subsequently decided to make an untraditional decision and start his own label rather than sign with an established label as Jaz had done. Together with friends Damon Dash and Kareem "Biggs" Burke, he created Roc-a-Fella Records, a risky strategy for cutting out the middleman and making money for himself. Once he found a reputable distributor, Priority Records (and then later Def Jam), Jay-Z finally had everything in place, including a debut album, Reasonable Doubt (1996).
Though Reasonable Doubt only reached number 23 on Billboard's album chart, Jay-Z's debut eventually became recognized as an undisputed classic among fans, many of whom consider it his crowning achievement. Led by the hit single 'Ain't No Nigga', a duet featuring Foxy Brown, Reasonable Doubt slowly spread through New York; some listeners were drawn in because of big names like DJ Premier and the Notorious B.I.G., others by the gangsta motifs very much in style at the time, still others by Jay-Z himself. By the end of its steady run, Reasonable Doubt generated three more charting singles — 'Can't Knock the Hustle', which featured Mary J. Blige on the hook; 'Dead Presidents', which featured a prominent sample of 'The World Is Yours', a 1994 hit by Nas, and 'Feelin' It' — and set the stage for Jay-Z's follow-up, In My Lifetime, Vol. 1 (1997).
Peaking at number three on the Billboard album chart, In My Lifetime sold much more strongly than its predecessor. The album boasted pop-crossover producers such as Puff Daddy and Teddy Riley, and singles such as 'Sunshine' and 'The City Is Mine' indeed showcased a newfound embrace of pop crossover. Yet there were still plenty of hard-hitting songs, such as 'Streets Is Watching' and 'Rap Game/Crack Game' to lace In My Lifetime with gangsta rap as well as pop crossover. Jay-Z's next album, Vol. 2: Hard Knock Life (1998), released a year after In My Lifetime, was laden with hit singles: 'Can I Get A…' and 'Hard Knock Life (Ghetto Anthem)' broke the Top 20 of the Billboard Hot 100, while 'Cash, Money, Hoes' and 'Nigga What, Nigga Who' also charted. Vol. 2: Hard Knock Life ended up winning a Grammy for Best Rap Album.
Like clockwork, Jay-Z returned a year later with another album, Vol. 3: Life and Times of S. Carter (1999), which topped the Billboard 200 and spawned two hits: 'Big Pimpin" and 'Do It Again (Put Ya Hands Up)'. The album was Jay-Z's most collaborative to date, featuring ten guest vocalists and a roll call of in-demand producers such as Dr Dre and Timbaland. Jay-Z then scaled back a bit for Dynasty Roc la Familia (2000), his fifth album in as many years. The album showcased Roc-a-Fella's in-house rappers: Beanie Sigel guests on seven of the 16 tracks, Memphis Bleek guests on six, and both Amir and Freeway also make guest appearances. On Dynasty Roc la Familia, Jay-Z also began working with a few new producers: the Neptunes, Kanye West, and Just Blaze. The Neptunes-produced 'I Just Wanna Love U (Give It 2 Me)' became a particularly huge hit single this go-round.
Jay-Z's next album, The Blueprint (2001), solidified his position atop the New York rap scene upon its release in September. Prior to the album's release, the rapper had caused a stir in New York following his headlining performance at Hot 97's Summer Jam 2001, where he debuted the song 'Takeover'. The song features a harsh verse ridiculing Prodigy of Mobb Deep, and Jay-Z accentuated his verbal assault (including the lines "You's a ballerina/I seen ya") by showcasing gigantic photos of an adolescent Prodigy in a dance outfit. The version of 'Takeover' that later appeared on The Blueprint includes a third verse, this one dissing Nas, who, in response to the Summer Jam performance, had called out Jay-Z, "the fake king of New York," in a freestyle known as 'Stillmatic'. As expected, 'Takeover' ignited a sparring match with Nas, who responded with 'Ether'. Jay-Z accordingly returned with a comeback, 'Super Ugly', where he rapped over the beats to Nas' 'Get Ur Self a…' on the first verse and Dr Dre's 'Bad Intentions' on the second. The back-and-forth bout created massive publicity for both Jay-Z and Nas. In addition to 'Takeover, The Blueprint also featured 'Izzo (H.O.V.A.)', one of the year's biggest hit songs, and the album topped many year-end best-of charts.
Jay-Z capitalized on the runaway success of The Blueprint with a number of follow-up projects. He collaborated with the Roots for the Unplugged album (2001) and with R. Kelly for Best of Both Worlds (2002). He then went on to record, over the course of the year, 40 or so new tracks, 25 of which appeared on his next record, the double album The Blueprint 2: The Gift & the Curse (2002). Though billed as a sequel, The Blueprint 2 was considerably different from its predecessor. Whereas the first volume had been personal, considered, and focused, the second instead offered an unapologetically sprawling double-disc extravaganza showcasing remarkable scope. As usual, it spawned a stream of singles, led by his 2Pac cover '03 Bonnie & Clyde' (featuring his glamorous then-future wife, Beyoncé Knowles from Destiny's Child). Furthermore, Jay-Z guested on a pair of summer 2003 hits: Beyoncé's chart-topping 'Crazy in Love' and the Neptunes' Top Five hit 'Frontin".
It was then that Jay-Z announced his imminent retirement after the release of one more album. That LP, The Black Album (2003), was rush-released by Def Jam and soared to the top spot in the album charts at the end of the year. As always, it spawned a couple of big hits — 'Dirt Off Your Shoulder' and '99 Problems' — and inspired a popular mash-up bootleg, The Grey Album, by Danger Mouse. The subsequent year (2004) was a whirlwind for the retiring Jay-Z. He embarked on a farewell tour that was topped off by an extravagant Madison Square Garden performance documented on the Fade to Black DVD, and he also embarked on an ill-fated arena tour with the embattled R. Kelly that resulted in an exchange of ugly multi-million-dollar lawsuits.
With his final album behind him and his reputation bigger than ever, Jay-Z accepted an offer to assume the role of president at Def Jam Records. The seminal rap label was struggling and needed someone to guide it through a rocky transitional phase. Jay-Z accepted the challenge and took over the company begun by Russell Simmons and Rick Rubin roughly 20 years earlier. (As part of its deal with Jay-Z, Def Jam's parent company, Universal, bought Roc-a-Fella, which resulted in some bitterness among certain associates upset by the buyout.) Considerable fanfare met the presidential inauguration, as Jay-Z became one of the few African-American major-label executives in the business, and he also became one of the few rappers to transition into that side of the business. Numerous rappers owned or operated their own boutique labels, but none had ever risen to such major-label heights. And the rapper-turned-president didn't take his job lightly, either, at least judging by his initial year at the helm. Within months of assuming his position, he fostered a string of newfound talents — Young Jeezy, Teairra Marí, Rihanna, and Bobby V., all of whom enjoyed considerable commercial success — and only had a few setbacks (disappointing returns on albums by Memphis Bleek and Young Gunz).
In 2005, Jay-Z came out of retirement for the I Declare War concert in New York City. The ambitious show featured a parade of high-profile guest stars, including Diddy, T.I., Kanye West, and in a peacemaking move, Nas. With this longstanding beef squashed, Jay-Z announced he was coming out of retirement for good. He made it official when Kingdom Come hit the shelves in late 2006. Less than a year later, Jay-Z returned with another post-retirement album, American Gangster (2007), this one inspired by the concurrent film of the same name. Two years later, after he left Def Jam and established Roc Nation — a label, music publisher, and talent agency through Live Nation — he released a third instalment in the Blueprint series, The Blueprint 3. Announced with the single 'D.O.A. (Death of Auto-Tune)', the album featured productions from Kanye West and Timbaland, plus guest features for West, Rihanna, Young Jeezy, and Alicia Keys. Proof of the MC's enduring relevance, the album topped the Billboard 200. The Hits Collection, Vol. 1 followed in 2010. At various points during 2010 and early 2011, Jay-Z worked on Watch the Throne with partner Kanye West and numerous producers and songwriters. After taking several shapes, the album was released in August 2011 and debuted at number one on the Billboard 200.
On January 7, 2012, Beyoncé gave birth to Blue Ivy Carter. Jay-Z quickly released 'Glory', featuring his daughter as B.I.C.; she became the youngest person to appear on a Billboard-charting single. High profile television ads in June 2013 announced Jay-Z's 12th solo album, Magna Carta…Holy Grail. That July 4, the album was made available via an app downloadable through certain models of Samsung smartphones. Digital downloads, physical copies, and streams through other outlets followed days later. Most of its tracks featured production from Timbaland and partner Jerome "J. Roc" Harmon, while its lead song involved Justin Timberlake, with whom Jay-Z toured that summer.
Format:
UK English