'Scorpion': How Drake Unseated Himself With A Sprawling Masterpiece
'Scorpion' allowed Drake to showcase both sides of his personality: the tough-talking MC and the vulnerable R&B singer, all in one slick package.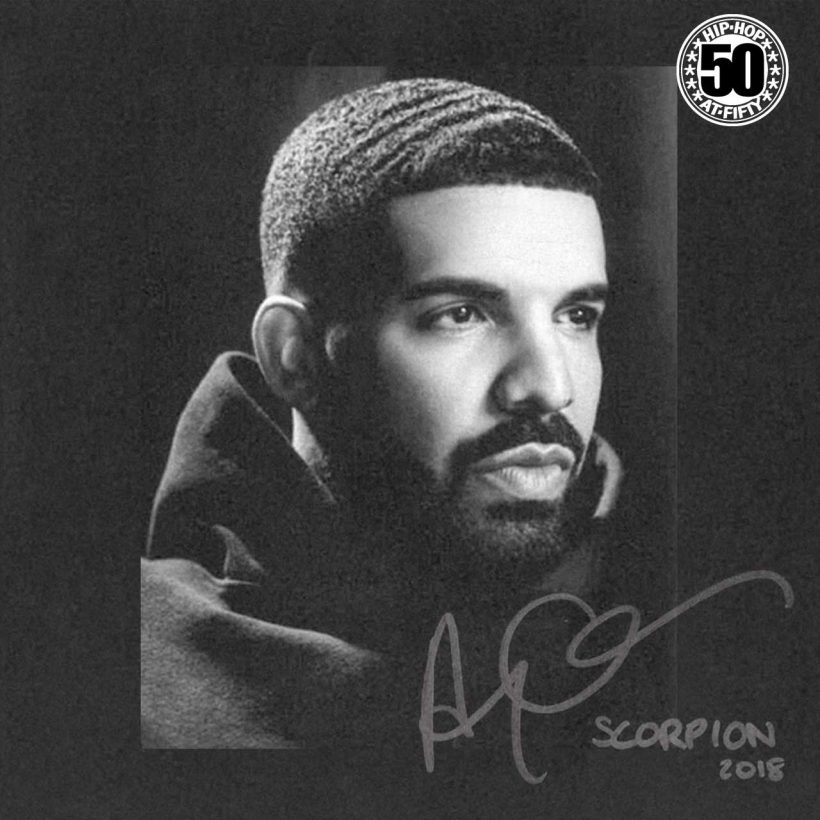 Between "God's Plan," "Nice For What" and "In My Feelings," Drake more or less spent all of 2018 unseating himself on the Billboard charts. It was one of the best singles runs in the history of hip-hop, and each track was accompanied by conceptual – and at times jaw-dropping – videos that sometimes eclipsed the songs themselves. Released on June 29, 2018, Scorpion was poised to be another entry in a long line of never-miss successes from the King In The North.
Rekindling old beef
Long-simmering rumors of a beef between Drake and Kanye West, literal neighbors, mostly fizzled since their collaborative track "Glow," from Drake's previous album, More Life. But in the lead-up to the releases of Scorpion and West's ye, their relationship soured again and, as a result, rekindled the Pusha T feud Drake inherited from Lil Wayne. Momentarily, it seemed that, for the second time in a row, the narrative around a Drake album release would be upended by the beef surrounding it. But the story was more personal this time around, and the resulting album was one of Drake's biggest triumphs.
Making a double album
Few musicians have any business making a double album. It's a lot of music to digest and speaks to a lack of self-editing. Despite living in a world where more songs equals more streams, plenty of artists are embracing a "less is more" approach. Even for those operating at their peak, like Drake was on Scorpion, you need a good reason. And the Canadian rapper had one. There's just straight up too much good material to fit on one album, and, to be fair, Scorpion is only a few minutes longer than Take Care. Both sides of the album are separated into two distinctive halves that also hand in hand with each other.
The elephant in the room
Scorpion's first disc is a masterclass in beat-riding and flows. And at just over 40 minutes, it's infectious and crisp. Once he sets the stage, Drake is headstrong and ambivalent on "Emotionless" and "I'm Upset," addressing the elephant in the room by acknowledging the role the feud has played in his story without allowing it to dominate the album. And in case anyone was still doubting, his alliance with Jay Z remerges on "Talk Up." There's probably no stronger endorsement.
An introspective come-down
This second half of Scorpion is an introspective come-down from the aggression-fuelled first disc. It's a slyly-sequenced group of songs that are less straightforward with the raps, but aren't weaker for it. Side Two is a slower build that's more after-party than party, and more revealing if you're willing to stick around. Songs like "Jaded" and "Finesse" make Scorpion's second disc feel like the adult contemporary rap/R&B album that Take Care portended.
Then there's the juggernaut single "In My Feelings," better known as "Keke." Thanks to the power of one comedian and the virality of the internet, Drake had a No.1 record on his hands. No stranger to memes, Drake has always been social-media savvy and completed the cycle by making a video for the single, starring the "Keke" originator.
Drake the kingmaker
After years of collaborating, "Blue Tint" feels like something special Drake and Future threw together for a private show. Maybe only the real fans will appreciate the song "Ratchet Happy Birthday" with singer-producer PartyNextDoor, and that's just perfect. The Nicki Minaj sample on "That's How You Feel" is something of a bittersweet wink.
The sound of getting everything right
Scorpion is the sound of Drake getting everything right: the singles, the sequencing, the beef, the scandal, and the celebrity. It's everything we love from our greatest rappers. Drake is still a kingmaker. Ask Memphis producer Tay Keith or the beatmaker behind "In My Feelings," TrapMoneyBenny. Or PartyNextDoor.
It's hard-hitting raps over eclectic but cohesive production. It's braggadocious crooning. It's smashing singles. Even when Drake reaches the pinnacle of success, he has feelings about it, resulting in tracks like "After Dark" and "Final Fantasy." Even for an artist who's never struggled with sharing, "March 14" contains some heavy emotional unpacking, as Drake grapples with the revelation that he'd become a father.
Scorpion allowed Drake to reconcile both sides of his personality: the tough-talking MC and the vulnerable R&B singer, all in one slick package.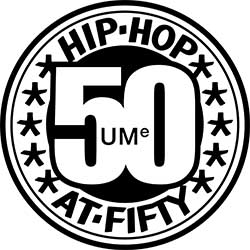 In celebration of hip-hop's 50th anniversary, uDiscover Music is publishing 50 album reviews throughout 2023 that highlight the breadth and depth of the genre. The Hip-Hop 50 logo was designed by Eric Haze, the mind behind iconic graphics for EPMD and LL Cool J.