Drake
Hip-hop's most successful crossover artist, Drake has helped spearhead an emotionally mature brand of rap since his emergence in the early 21st Century.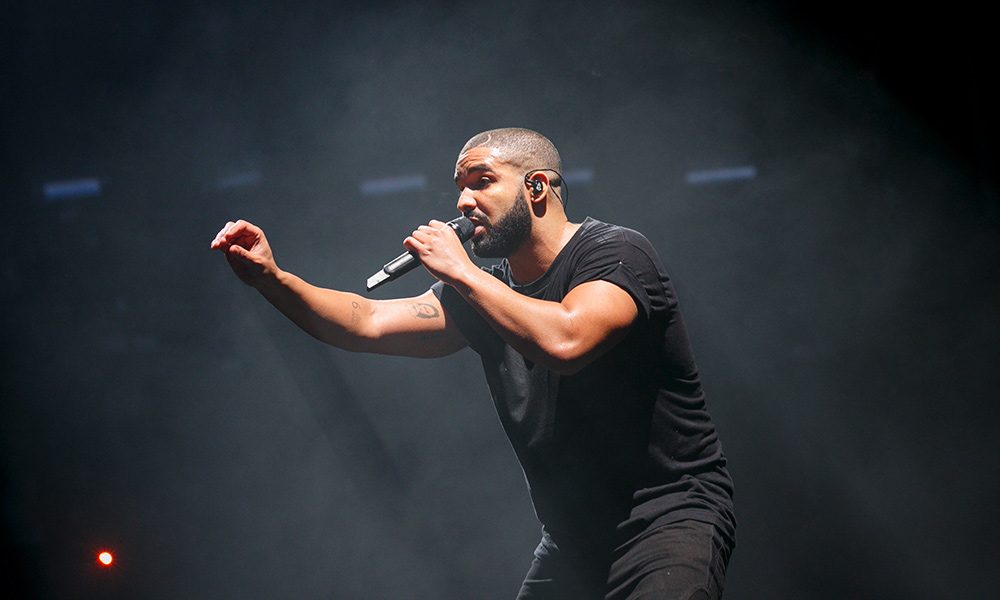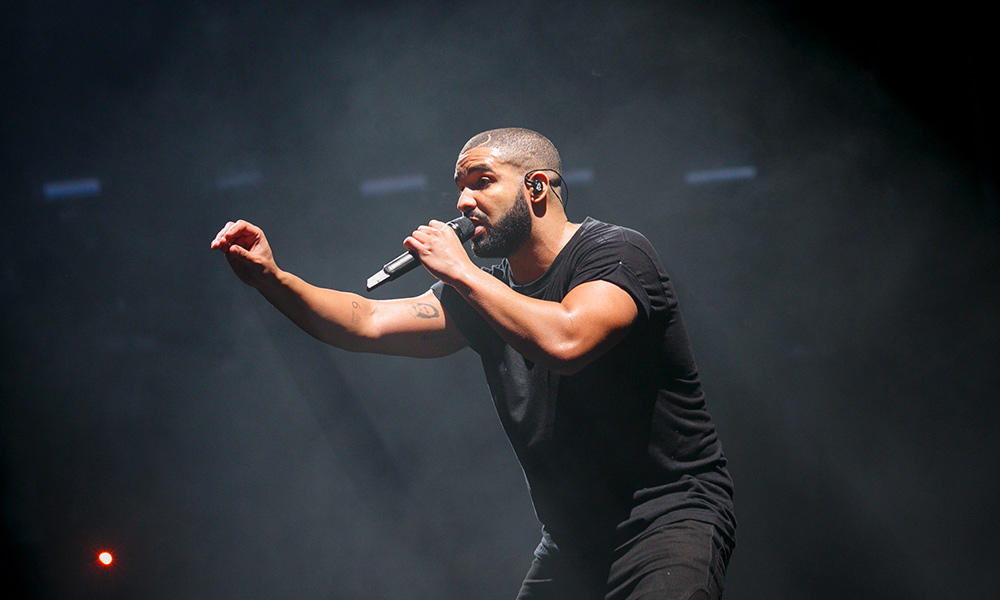 Hip-hop's most successful crossover artist, Drake has helped spearhead an emotionally mature brand of rap since his emergence in the early 21st Century. Born Aubrey Drake Graham, in Toronto, in 1986, he first came to the public's attention as a child actor, joining the cast of Canadian TV show Degrassi: The Next Generation, in which he played Jimmy Brooks, a basketball player who becomes physically disabled after being shot by a classmate.
Drake's first step into the music industry came in 2006 with a self-released mixtape, the Little Brother-influenced Room For Improvement. A promising first salvo, it showcased his versatility as he moved with ease from slick R&B pop nuggets such as 'All This Love' to tougher rap fare the likes of 'A Scorpio's Mind'. 2007's follow-up mixtape, Comeback Season, built upon its predecessor's good work, moving through a variety of genres with fluidity. Notable highlights range from the smooth soul of the Dwele-guesting 'Don't U Have A Man' to club banger 'Must Hate Money', and old-school hip-hop nugget 'Do What You Do (Remix)'. Elsewhere, on 'Think Good Thoughts', producer 9th Wonder co-opts Anita Baker's 'Sweet Love' to superb effect. The accompanying single 'Replacement Girl' spawned a video which scored New Joint Of The Day on BET, making Drake the first unsigned Canadian rapper to have his music video aired by the station. Among Comeback Season's many fans was Lil Wayne, who invited Drake to tour with him in 2008, quickly establishing himself as the young Canadian's mentor.
Still unsigned, Drake released his third mixtape, So Far Gone, on 13 February 2009 as a free download on his blog. Drake both sang and rapped the frank lyrics that told of heartbreak and his hunger for fame. Dominated by the production skills of fellow Canadian Noah "40" Shebib, So Far Gone featured a winning combination of downbeat electro-soul, pop and tough hip-hop beats, exemplified by two singles, the silky-smooth Trey Songz collaboration 'Successful' and the bright and breezy 'Best I Ever Had'. The latter proved a huge hit, charting for 24 weeks and peaking at No.2 on the US Billboard Hot 100, while the former reached No.17. Elsewhere, the Lil Wayne-guesting, 80s-boogie-referencing 'Ignant S__t' and the experimental, electro-pop diversions of Santigold collaboration 'Unstoppable' provided more winning moments on a release that marked a turning point for Drake's career. The mixtape's success was compounded when Universal Motown signed the rapper, issuing a scaled-down version (with one new song, 'Fear') as the So Far Gone EP. It debuted at No.6 on the Billboard 200 and won the 2010 Juno Award for Rap Recording Of The Year.
Following a bidding war, Drake signed a deal with Lil Wayne's Young Money Entertainment, and on 15 June 2010, he released his debut studio album Thank Me Later. With a range of top producers at the helm, it was a continuation of the downbeat soul and emo-rap stylings of So Far Gone, though with an exponentially bigger budget. Among a cavalcade of guest turns, Alicia Keys contributes a compelling hook on the sultry opener 'Fireworks', Nicki Minaj adds a typically idiosyncratic verse to the bass-heavy banger 'Up All Night', Stevie Wonder provides harmonica on the sultry 'Doing It Wrong' and Jay Z pops up on to the beat-heavy 'Light Up'. The strongest songs, however, are those left to Drake himself: the downtempo confessional 'The Resistance', the Timbaland-produced title track and the strident pop of the album's accompanying singles, 'Fancy' and 'Over'. The album debuted at No.1 on the US Billboard 200 Chart the week of its release and eventually reached platinum status, cementing Drake's status as one of hip-hop's biggest-selling artists.
Despite the album's rampant success, Drake was unhappy with the finished product, feeling the recording had been rushed; the title of his 2011 follow-up, Take Care, reflecting the extra effort and time he put into its successor. With his close friend and producer Noah Shebib back on board as a stylistic guiding force, the album featured a more cohesive set of songs that took Drake's trademark mix of R&B, hip-hop, electronica and pop to new heights. Promoted by a whopping eight singles, the Rihanna-guesting club-friendly title track proved a huge international hit, reaching the Top 10 in the US, UK, Australia, New Zealand and Denmark.
Other highlights on a remarkably consistent set of emotive head-nodders include the dreamy soul of The Weeknd-guesting 'Crew Love', the gospel-rap of 'Lord Knows', the piano-driven 'Look What You've Done' and the achingly beautiful 'The Ride'. The album's extra cut, the club banger 'Motto', successfully released as a single, even gave birth to the popular acronym YOLO (for "you only live once"). Released on 15 November 2011, the album debuted at No.1 on the US Billboard Chart (selling 631,000 copies in its first week alone) and eventually went double-platinum. It proved popular with critics too, making numerous end-of-year lists and winning Best Rap Album at the 55th Grammy Awards.
Drake spent much of 2012 touring, though he found time to start a record label, OVO Sound, with producer Shebib, signing the likes of PartyNextDoor and Majid Jordan alongside producers Boi-1da, T-Minus and Mike Zombie. Drake began work on a third studio album later that year, releasing the brooding single 'Started From The Bottom' in February 2013, presaging the forthcoming album's direction.
With production once more overseen by Shebib, alongside OVO Sound affiliates Boi-1da, Mike Zombie and Majid Jordan, Nothing Was The Same was a darker affair than its predecessors, with a set of songs that largely eschewed pop affectations for a dense mix of eerie synths and street-tough trap beats. Lyrically, it was a similarly morose affair, with angry broadsides aimed at former girlfriends, family members and school friends sitting alongside the usual mix of disillusioned soul-searching and boastful turns. Gone were the multiple guest spots of Thank Me Later and Take Care, with Jay Z being the only other big-name present, contributing a verse to the ethereal wash of 'Pound Cake'. Instead, armed with an improved singing voice and rapping skills, Drake unleashed some of the most compelling and consistent performances of his career. Among the myriad high points are the eerie, piano-led pair 'Started From The Bottom' and 'Wu-Tang Forever' while single 'Worst Behavior' featured one of Drake's more menacing turns over tense and scattershot beats. Light relief was found on the luscious soul of the Sampha-assisted 'Too Much' and on the album's big pop hit 'Hold On, We're Going Home', which reached No.4 on the US Billboard Hot 100. Popular with critics and once again finding Drake on many end-of-year lists, the album debuted at No.1 on the US charts and made further waves internationally, charting high in the UK, Denmark, Australia and Drake's native Canada.
Following the album's release, Drake briefly returned to TV screens, hosting a well-received special edition of Saturday Night Live in January 2014. The appearance possibly sparked a spate of nostalgia for his early days: just over a year later, on 13 February 2015, he celebrated the sixth anniversary of the career-making So Far Gone by surprise-releasing his fourth mixtape, If You're Reading This It's Too Late. Musically, it was a continuation of Nothing Was The Same's murky atmospherics, though by now any pop and R&B pretences had disappeared completely. The production, manned once more by OVO affiliates, ploughed a trenchant, slow-paced hip-hop furrow over which Drake took pot-shots at fellow rappers and his long-suffering family members. Exemplified by tracks such as 'Know Yourself', 'Wednesday Night Interlude' and 'You & The 6', it was another exceptional release that performed exceptionally well, despite the absence of an identifiable hit to promote it. Driven by the social-media frenzy which greeted its release, If You're Reading This It's Too Late debuted at No.1 on the US Billboard chart, racking up three-day sales of 495,000 copies and breaking Spotify's first-week streaming record.
2015 was to be a busy year for Drake. Caught up in an internet-based feud with fellow-rapper Meek Mill, in July he released two diss tracks, 'Charged Up (Ghostwriter)', and 'Back To Back' (which earned a Grammy nomination), alongside the R&B song 'Hotline Bling'. The latter was one of the most irresistible pop songs of Drake's career, and proved a huge international hit, reaching No.2 on the US Billboard chart (his joint highest position), and No.3 in both Canada and the UK. In September that year, he released the collaborative mixtape What A Time To Be Alive with Atlanta rapper Future. Issued once again without prior announcement, it was another foray into the tougher side of hip-hop for the ever-versatile Canadian and reached No.1 on the US Billboard charts.
Words: Paul Bowler
Format:
UK English