'More Life': How Drake Revitalized Himself With A Classic Playlist
Faced with following the phenomenon that was 'Views,' Drake released 'More Life,' a playlist that broke streaming records – and not for the first time.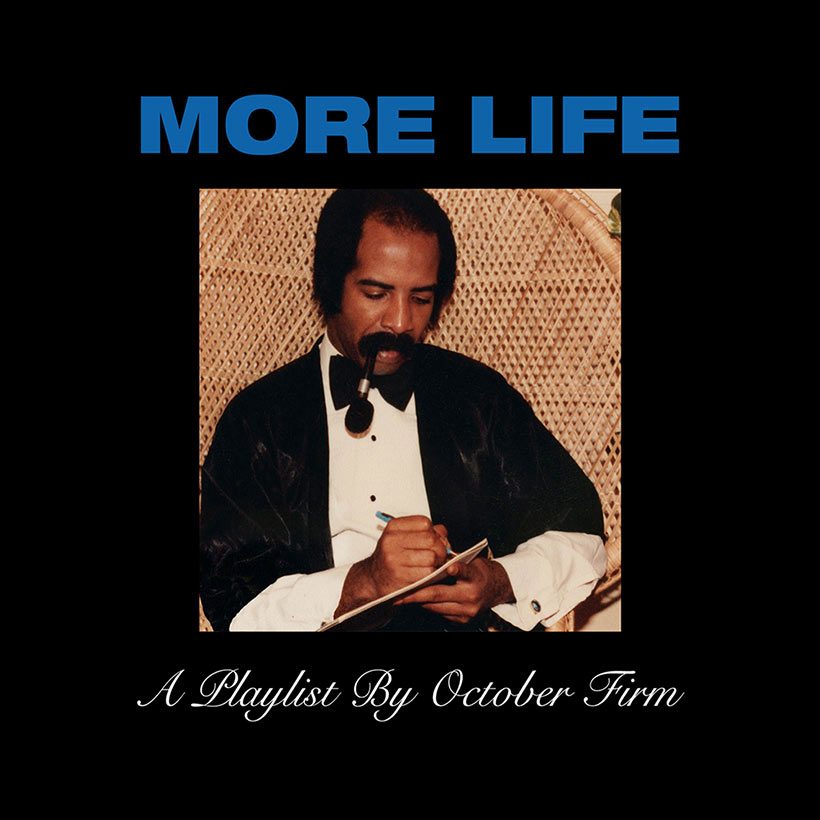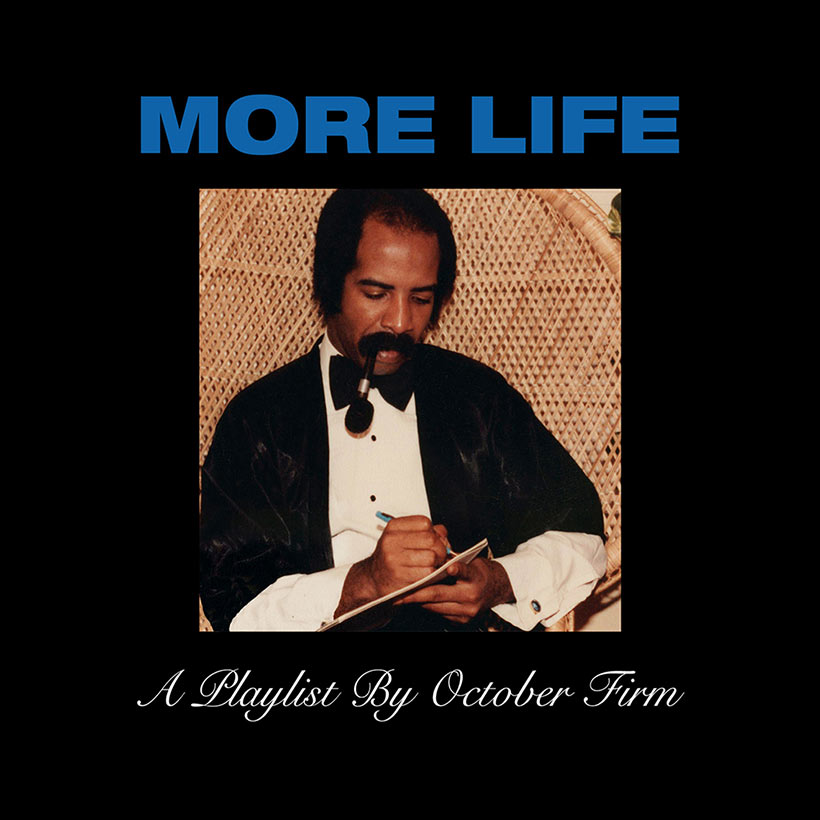 How to follow a phenomenon? Dominating the Billboard 200 for over two months, 2016's Views had been Drake's most commercially successful album to date. Single "One Dance" reached No.1 in 15 countries, including the US (Drake's first chart-topper as a lead artist), while in the UK the album topped the charts for an astonishing 15 consecutive weeks. The following year, Drake chose to bypass his usual format choices. In place of an album, mixtape or EP there came More Life, promoted as a "playlist" (its subtitle was A Playlist By October Firm). That conceit – which allowed him to bypass any worries about creating a definitive musical statement – enabled the Canadian rapper to indulge in his current globe-trotting musical passions to full effect.
Listen to More Life on Apple Music and Spotify.
At 22 tracks and over an hour and a half in length, More Life is both Drake's most expansive and sonically diverse work. His much-documented fascination with the London grime scene bears fruit with two guest turns from Peckham rapper Giggs (the street-tough head-nodders "No Long Talk" and "KMT") while a whole track is given over to Giggs' north London counterpart Skepta (the West Coast-meets-grime mashup of "Skepta Interlude").
Two songs take a detour into different African styles, with British R&B vocalist Jorja Smith providing the vocals for the Black Coffee-produced South African house anthem "Get It Together." "Madiba Riddim," meanwhile, presents a shimmering take on Afrobeats.
Elsewhere, Sampha provides a typically emotive vocal performance on the moody soul of "4422"; "Free Smoke," "Fake Love," "Gyalchester" and "Portland" provide shimmering examples of trap; and "Nothings Into Somethings," "Teenage Fever" and the Kanye West-assisted "Glow" provide classic examples of the type of soulful, woozy hip-hop that have long made Drake albums such essential concerns.
There are classic excursions into pop, too: Blem harnesses some of the dancehall magic that had previously made "One Dance" such a success. Even more successful is "Passionfruit." An ingenious interpolation of house and dancehall featuring a brilliantly laidback vocal from Drake, it proved another sizable hit when released as a single.
If there was a sense that Drake's recent works had started to dwell on negativity (tentatively asserted by the inclusion of a spoken admonishment from his mother at the coda of "Can't Have Everything") then More Life – as its title suggests – presents an open-hearted, often sunshine-filled corrective.
Released on March 18, 2017, More Life proved a hit with both the critics and the public, earning a raft of positive reviews and debuting at No.1 on the US Billboard 200. As it did so, it broke a number of streaming records – something Drake is no stranger to.
Listen to the best of Drake on Apple Music and Spotify, and scroll down for five samples you didn't realize were on More Life.
5 Samples You Didn't Realize Were On Drake's More Life
Song: "KMT"
Sample: "His World" (Sonic The Hedgehog)
The most unexpected sample on this entire project comes from the famed video game character Sonic The Hedgehog. Seamlessly interwoven into the track, the theme song "His World" from the 90s videogame classic acts as the backdrop for a collaboration with UK grime artist Giggs.
Song: "Teenage Fever"
Sample: "If You Had My Love" (Jennifer Lopez)
After taking a series of photos together back in December 2016, Drake and Jennifer Lopez sparked dating rumors and possible collaboration hints. The only collaboration between J-Lo and Drake on this project, however, comes in the form of a dragged, soulful lyric sample of Lopez's 1999 hit "If You Had My Love" sung by UK newcomer Jorja Smith, who carries the sample as the foreground for the better part of the track.
Song: "Glow"
Sample: "Devotion" (Earth, Wind, And Fire)
A call-and-response between Drake and Kanye West, "Glow" is a standout that resolves at 2:33 with Earth, Wind, And Fire's 1974 underrated semi-hit, "Devotion."
Song: "Blem"
Sample: "All Night Long" (Lionel Richie)
Drake samples one of Richie's most iconic 80s party hits, "All Night Long" in two different ways on this Afro-Caribbean influenced heartache anthem. At two minutes in there's a brief lyric sample of the chart-topper as Drake croons, "Together forever" to introduce a new verse. Just before the track fades out, this sample appears again. Yet this time, it appears as a master sample distilled into a somber derivative of Richie singing the line.
Song: "Get It Together"
Sample: "Superman" (Black Coffee, featuring Bucie)
While rap and sampling have a long, well-established history, the mainstream rise of EDM in the US over brought about much collaboration between DJs and the hip-hop community. This direct master sample of 2010 deep house hit "Superman" by Black Coffee makes "Get It Together" a wavy rhythmic album standout that once again showcases Jorja Smith.