EELS
EELS is a purveyor of some of the most idiosyncratic pop and rock music, hard to pin down since he can inhabit the melodic mainstream with the best of them but he tends to dig into the psyche to locate the funny peculiar or downright sad and bitter truths about the human condition.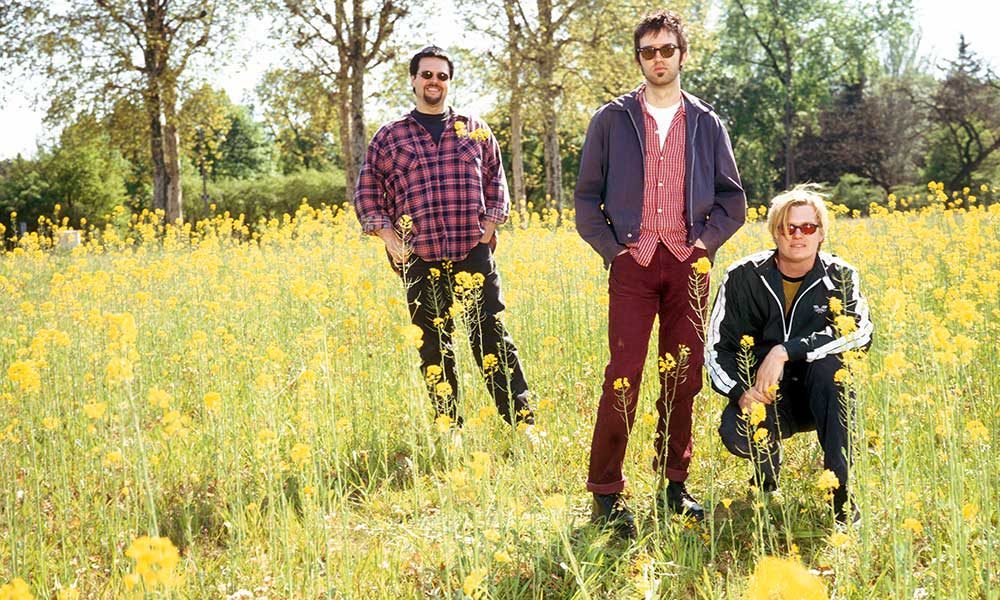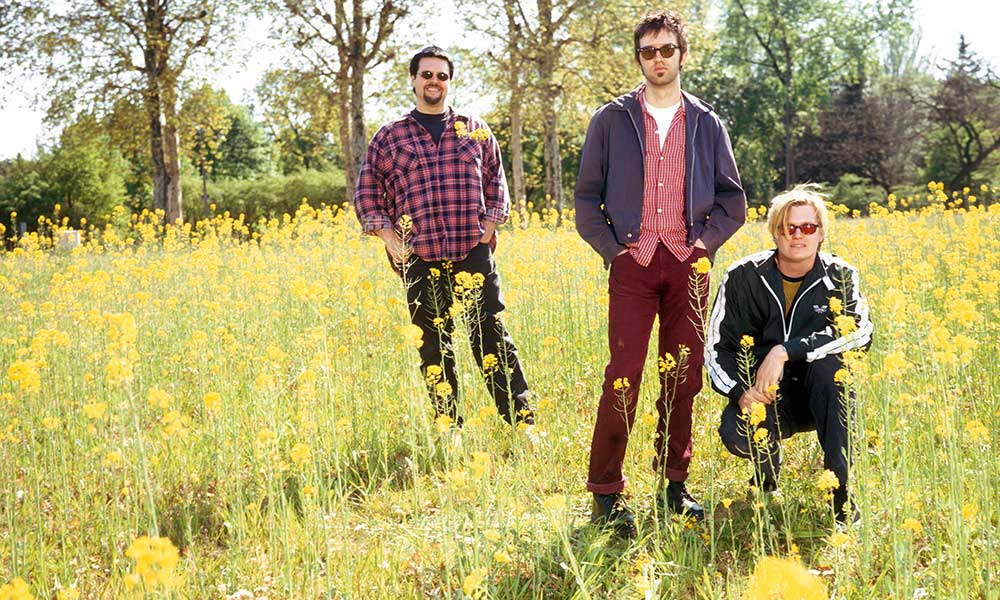 EELS is the musical lifework of one Mark Oliver Everett, alias E or A Man Called E. The purveyor of some of the most idiosyncratic pop and rock music E's hard to pin down since he can inhabit the melodic mainstream with the best of them but he tends to dig into the psyche to locate the funny peculiar or downright sad and bitter truths about the human condition. A grand ironist on occasion Everett is also brutally forthright as a lyricist. The recent Eels Royal Albert Hall CD/DVD set is a monumental affair that is packed with classics but crowd-pleasing is secondary to him because he aims to satisfy himself first, knowing if he doesn't attain his high standards then all bets are off. Rock, or whatever, needs recalcitrant artists like him and his back catalogue is crammed with examples of a unique sound. The Cautionary Tales of Mark Oliver Everett (2014) was inspired by The Plastic Ono Band while earlier discs like Beautiful Freak and the harrowing Electro-Shock Blues are primed by upfront dissections of personal tragedy.
While Mark is perfectly happy playing any of the usual rock instruments he has also collaborated with a few kindred spirits: Parthenon Huxley, Rusty Anderson (Paul McCartney's lead guitarist), violinist Richard Greene, Jon Brion, Jill Sobule, Dust Brother Michael Simpson, Lisa Germano, John Parish and Adam Siegel spring to mind. Not really one for the pressed hand and the slapped-back world of award culture, Everett seems happy with his devoted following. He does what he wants to do.
Born in Virginia, 1952, Mark Oliver Everett was raised in a highly academic home. Father High was a highly respected quantum physicist and freethinker who died suddenly aged 52 in 1982. His mother Nancy and sister Elizabeth both died within a year of each other in 1997 and 1998. A later published autobiography, Things The Grandchildren Should Know, covers all the tragedies with a wry passion and is essential reading for any interested E follower.
His first disc, Bad Dude in Love was an independent affair that is now ridiculously rare. It contains a cover of Dennis Linde's "Burning Love" and several songs that signpost a future direction, namely "Everybody's Tryin' to Bum Me Out".
Polydor snapped up the rights to A Man Called E (1992), a very superior brand of contemporary power pop with zany sound effects from Huxley and an array of keyboards instrumentation courtesy of E, including the plastic Toy Piano.
Broken Toy Shop contains several punchy collaborations with his then bass player Jennifer Condos. An eccentric, off-kilter disc it hardly prepared one for the breakthrough of Beautiful Freak (1996) EELS debut proper. Every bit as addictive as anything from Beck, the opening "Novocaine for the Soul" and "Susan's House" function as a kind of alternative universe type Steely Dan. The former was a huge alternative hit in America, a#1 in fact, while the latter made the top ten in the UK, his biggest British sale to date.
Perhaps unsurprisingly the mordant "Your Lucky Day in Hell" fared less well, but it's a helluva song. The family tragedies noted above can't be separated from the content of Electro-Shock Blues. It was widely praised on release with the more perceptive critics noting a similarity to the naiveté of Brian Wilson and the downright brutal candour of Randy Newman and Lennon. "Cancer for the Cure" and "Elizabeth on the Bathroom Floor" are not for the faint-hearted, nor is "Last Stop: This Town", addressed to the suicide of his sister. Musically it's impeccable with guests including Grant-Lee Phillips, Roger Manning and T-Bone Burnett, as well as then drummer Jonathan "Butch" Norton.
"Mr.E's Beautiful Blues" was the lead single for Daisies of the Galaxy, a dance-pop set with a baffling variety of material and a slash of guitar fire on "Estate Sale" with Peter Buck crashing the gears.
There is more hard rock all over Souljacker (2001), mostly written in tandem with P.J. Harvey's foil and brother in arms John Parish. Adding Mellotron and Wurlitzer to the sound E aims for a cleverly sampled blend of disorientating dance grooves, most of which would appear on the then cult show Trigger Happy TV. The German movie legend Wim Wenders directed a video for the title track.
The minimalist Shootenanny!, a laugh in the face of misery, cut opinion in half although the bluesy slant of "Rock Hard Times" and "Lone Wolf" are enough to make one stand up and take notice. The morbid title can be seen as a reflection of murderous gun culture.
The 2-CD Blinking Lights and Other Revelations signals a change of address with E moving to Vagrant and coming up with one of his finest works, also collaborating with Buck again, John Sebastian and Tom Waits – who sings on "Going Fetal" having already revealed himself as a major EELS fan of the previous ten days in the making album. From here on Everett does pretty much what he wants: there's the trilogy of Hombre Loco, End Times and Tomorrow Morning to enjoy, the Wonderful/Glorious mash-up and The Cautionary Tales Of Mark Oliver Everett, a justly acclaimed UK independent chart-topper in 2104. We also point you to the B-Sides & Rarities 1996-2003, the excellent Meet the Eels: Essential Eels, Vol. 1 and the tenth-anniversary release Useless Trinkets: B-Sides, Soundtracks, Rarities and Unreleased 1996-2006. These cover a huge amount of ground and are great to rediscover or hear for the first time.
Asked for a quote to summarise his career Mark Everett shot back with "I'm not interested in anything short of kicking complete ass." We won't argue with that. E's your man.
Words: Max Bell
Format:
UK English