'We're A Winner': The People's Soul Of Curtis Mayfield & The Impressions
The inspiring and infectious song became the fourth of the Impressions' six R&B No.1s.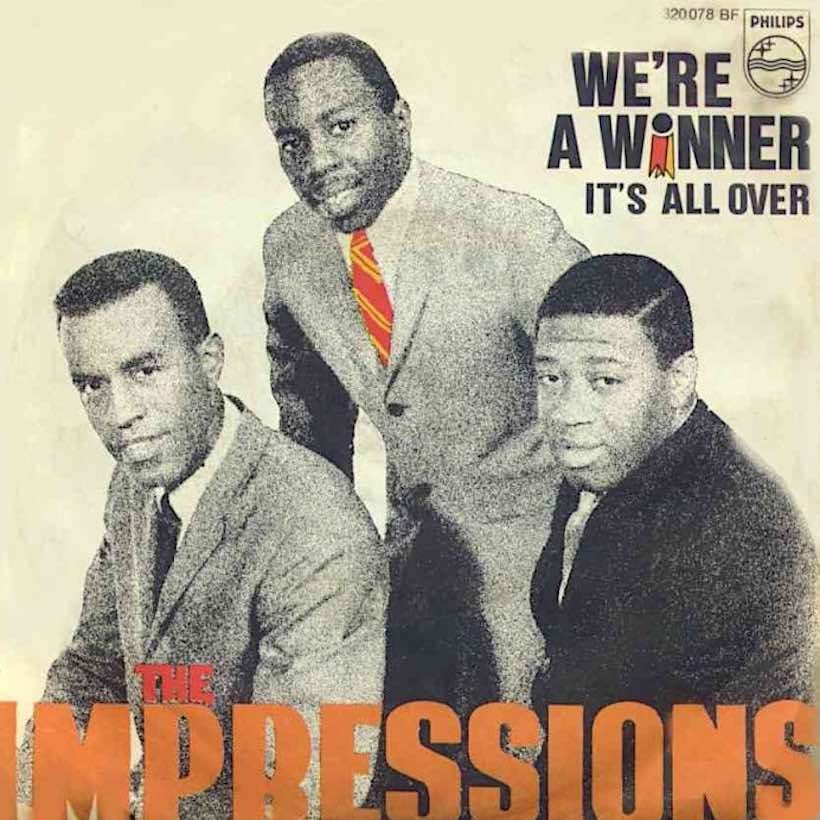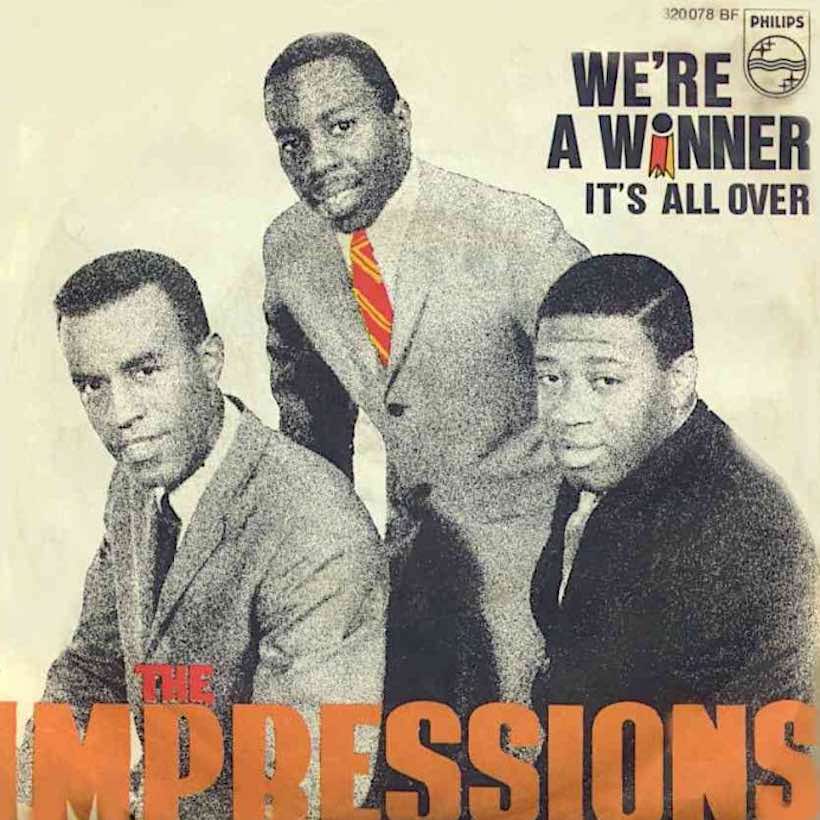 Few soul artists could both reflect and inspire the Civil Rights movement with the subtle motivation of the Impressions. As 1968 dawned, they unveiled a new anthem that became one of their most uplifting yet — except that "We're A Winner" would, within weeks of topping the R&B charts, be tinged with sorrow after the assassination of Dr. Martin Luther King.
The song was written, as usual, by the Impressions' influential and articulate frontman Curtis Mayfield, with production and arrangement by Johnny Pate. The deeply soulful feel, with harmonies by his bandmates Fred Cash and Sam Gooden, was given further depth by horns and strings, by bassist Lenny Brown and drummer Billy Griffin (not the later member of the Miracles) and by the learned guitar of Phil Upchurch. The extra feelgood ingredient was a live studio ambience with cheers and handclaps that made the track all the more irresistible.
"We're A Winner" entered Billboard's Top Selling R&B Singles at No.46 for the week ending January 6, 1968, as Gladys Knight and the Pips continued at No.1 with "I Heard It Through The Grapevine." Nine weeks later, the Impressions were themselves topping that chart, which the group, then fronted by Jerry Butler, had first reached almost ten years earlier with their debut hit "For Your Precious Love."
The new single was their biggest soul hit since "Amen" went to the R&B summit in 1964, and became the fourth of their six champions in that format. Mayfield cleverly weaved in references to "Keep On Pushing," another of those staples from 1964. "We're A Winner" was also a No.14 hit on the Hot 100, their best crossover since "People Get Ready" hit the same pop peak.
Listen to the best of the Impressions on Apple Music and Spotify.
"We're A Winner" was the opening song on the Impressions' album of the same name, a sumptuous example of late 60s soul which itself went to No.4 R&B and sounds just as satisfying more than half a century later. Other highlights, to quote from Billboard's review at the time, had them sounding "tender" on "Moonlight Shadows," "lilting" on "Romancing To The Folk Song" and "uptempo" on "No One To Love." It also includes an unexpected but delightful version of Jimmy Webb's "Up, Up and Away."
Buy or stream "We're A Winner" on the album of the same name.