Deconstructing The Love Song: How And Why Love Songs Work
From the first flushes of romance, to heartbreak, loss and lust, the love song puts emotions to words – and music.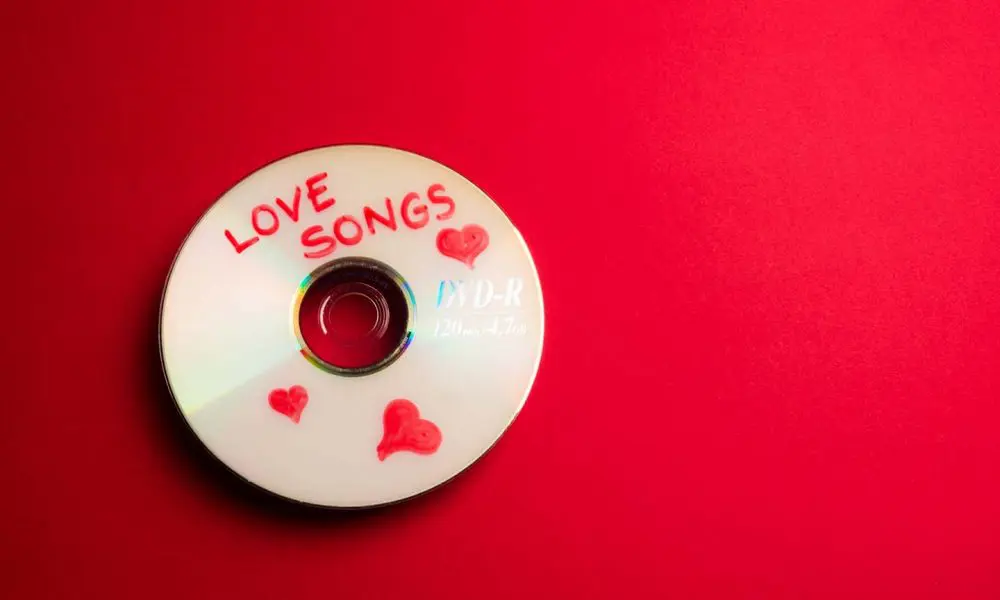 For thousands of years, humans have put into music the most intense longings of their souls and the deepest regrets of their hearts. Love songs have been written by people as diverse as Confucius and Dolly Parton, and the love song remains a core part of 21st-century lives; an ingredient at every stage of romance, from a first date to a wedding.
Love may be all you need, as The Beatles memorably sang, but songwriters throughout history have faced the challenge Leonard Cohen described as "the search for exactly the right language to describe interior landscape." One problem, highlighted by Grammy-winner Jimmy Webb, author of Tunesmith: Inside The Art Of Songwriting, is that even the word itself "is overused and has no good rhymes," especially since Shakespeare got in early with A Midsummer Night's Dream and used the "love-dove" rhyming couplet.
Listen to the best love songs on Spotify.
What can you say in a love song?
Finding anything new to say about this many-splendored thing prompted an amusing song in Ira Gershwin, Yip Harburg and Harold Arlen's 1934 Broadway musical Life Begins at 8:40. Their song "What Can You Say In A Love Song?" contained the lines
Lovers long before us,
Sang the same old chorus,
If it worked in days of yore,
What can I say in a love song,
That hasn't been said before?
In his 2015 book Love Songs: The Hidden History, Ted Gioia explained how love ballads emerged in the 8th-century tunes of medieval Arab female slaves in Spain. Some 400 years later, 12th-century European troubadours spread their songs of longing, an early indication that pleasure and pain are natural bedfellows in a love song.
It has been estimated that more than 100 million love songs have been recorded, and the variety is staggering. There are songs about new love (a rich vein that everyone from Elvis Presley to Ed Sheeran has mined); songs for time-tested devotion (such as Ella Fitzgerald and Louis Armstrong's duet on the Gershwin classic "Our Love Is Here To Stay"); break-up songs (Taylor Swift's "We Are Never Ever Getting Back Together" sold seven million copies); songs of devotion (Whitney Houston's version of Dolly Parton's "I Will Always Love You" is one of the most popular tracks ever); and songs about making up and forgiveness (Elton John's "Sorry Seems To Be The Hardest Word").
Elton John - Sorry Seems To Be The Hardest Word
There are also, naturally, songs galore about sex and seduction (such as Marvin Gaye's "Sexual Healing" and "Let's Get It On"). Even "Greensleeves," that staple for generations of youngsters learning the guitar, apparently originated as a song about prostitution. "'Greensleeves' gained popularity as a melody used to solicit clients," Gioia states, adding, "and the title possibly alludes to the grass stains on the attire of women who had sex with customers outdoors."
"Most of the lasting love songs are about heartbreak"
Love songs bridge age, gender and nationality. They continue to satisfy a never-ending need to create and listen to sad music. "There are times when we all need to share a little pain… when all hope is gone, sad songs say so much," sings Elton John on "Sad Songs (Say So Much)." It is telling that a Spotify playlist titled "Sad Love Songs For Crying Yourself To Sleep" has over 35,000 followers.
Sad love songs not only say so much, they sell in spectacular volumes, too. Céline Dion's "My Heart Will Go On," the deathless theme tune to Titanic, sold 20 million copies. Taylor Swift has been remarkably successful at making millions of fans feel that they are personally connected to her love songs. "My experience with songwriting is usually so confessional, it's so drawn from my own life and my own stories," she has said.
Taylor Swift - Blank Space
Nostalgia is also a key element in many compelling songs, including "Yesterday," written by Paul McCartney. But why do performers and listeners enjoy songs which overflow with melancholy and despair? Emmylou Harris said that hearing The Everly Brothers' 1960 version of "Love Hurts" was "the spark that started my love affair with really dark, depressing, sad songs that have no hope."
"Most of the lasting love songs are about heartbreak, because people feel things deeper when they suffer the pain in love. If Bob Dylan's Blood On The Tracks was an album about how happy Dylan's marriage was, I don't think anyone would care," said Jesse Harris, the Grammy-winning composer of the Norah Jones hit "Don't Know Why."
"A good love song has to make them say, 'That's how I feel'"
Country music is closely associated with tales of heartbreak, but the appeal crosses genres. Harold Arlen and Ted Koehler's "Stormy Weather," for example, which is about a woman yearning for lost love, has been covered hundreds of times since 1933, including by soul singer Dinah Washington, rock stars Ringo Starr and Jeff Lynne of ELO, crooner Bing Crosby, pop singer Viola Wells and jazz stars Duke Ellington and Eric Dolphy. Billie Holiday also cut a sensational version with Lester Young and Count Basie. "Pining for unattainable love makes for more interesting situations and more interesting characters. That's why a love song like 'Stormy Weather' works," said songwriter Martha Wainwright.
A curious factor is that listening to sad love songs can be far from demoralising. A study by the University Of Montreal in 2016, published in Frontiers In Psychology, offered a scientific basis for "the paradoxical enjoyment of music-induced sadness." Researchers found that sad songs induced a biochemical response in empathetic listeners, triggering beneficial hormones. There are also psychological benefits from being able to relate to a song's message. "Most people can't express their feelings, so a good love song has to make them say, 'Oh my God, that's just the way I feel,'" said Cynthia Weil, who co-wrote "You've Lost That Lovin' Feelin'" for The Righteous Brothers.
Poet and playwright Federico García Lorca wrote about the Spanish word "duende" and how the term captured a heightened emotion of inexplicable sadness that lives at the heart of many works of art. Songwriter Nick Cave talked about duende in his lecture "The Secret Life Of The Love Song." "All love songs must contain duende, because the love song is never simply happy," Cave told an audience at the 1999 Vienna Poetry Festival. "It must first embrace the potential for pain. Those songs that speak of love, without having within their lines an ache or a sigh, are not love songs at all."
"The haunted premises of longing… a howl in the void"
Cave said that as a teenager one of his inspirations to write was his search for a way to cope with the unexpected death of his father. "Though the love song comes in many guises – songs of exultation and praise, songs of rage and of despair, erotic songs, songs of abandonment and loss – they all address God, for it is the haunted premises of longing that the true love song inhabits. It is a howl in the void."
Louis Armstrong's "What A Wonderful World," a love song to humanity, would arguably fail the Cave test, but it is clear that the compulsion to use a song to make sense of pain chimes with the experience of many songwriters, including Lucinda Williams. "I guess you could write a good song if your heart hadn't been broken, but I don't know of anyone whose heart hasn't been broken," said Williams, whose album Wheels On a Gravel Road contains the searing break-up song "Jackson."
The 1966 Beach Boys song "God Only Knows" is a candidate for any list of the greatest "happy-sad" love songs ever written. "God Only Knows" is one of McCartney's favourite songs, and the ex-Beatle confessed when he performed it with Brian Wilson, the emotion of the song overcame him and he broke down.
Will you still love me tomorrow?
Some of the world's best love songs are about real-life passion. In 1961, Phil Spector began romancing 18-year-old Veronica Bennett (aka Ronnie Spector). What began with polite candlelit dinners soon turned into a steamy affair. "Things just got hotter and hotter. He was infatuated with my voice, my body, everything. It was mutual," she recalled. "Be My Baby," which Spector co-wrote with Jeff Barry and Ellie Greenwich, "documents that initial explosion" said the singer, who married Spector in 1968.
A simple need to pay the bills can also inspire dazzling love songs. Elvis Costello composed "Alison" while he was raising a young family and making £30 a week in a computer job. Boudleaux Bryant was living in a mobile home when he wrote "All I Have To Do Is Dream" for Felice Bryant, a teenage elevator operator he fell in love with and with whom he eloped two days after they met. The pair stayed together for the next four decades.
Gerry Goffin was working at a chemicals-manufacturing plant in Brooklyn on the day his wife Carole King was at home playing the piano to her baby and came up with a striking melody. When Goffin came home from work he added lyrics to her music, and the unforgettable "Will You Still Love Me Tomorrow" was born. Goffin, who was 20, is acknowledged as one of the defining voices of his generation.
"Will You Still Love Me Tomorrow" was recorded in 1961 by the all-black girl group The Shirelles, and though the lyrics were bold for the time (about a teenager losing her virginity), they were sweet and affecting. Goffin, however, came to take a jaundiced view of his own talent ("Am I going to have to write this s__t until I'm 32?") seeming not to recognise his gift for being able to find words that expressed what millions of young people were feeling. The bitter twist to the song was that drug addiction and a string of infidelities took its toll on his marriage to King, which eventually collapsed.
"I love you in a place where there's no space or time"
Seminal love songs can galvanise other talented songwriters. Patty Griffin said in January 2019 that, during her recovery from breast cancer, she found motivation in Leon Russell's 1970 classic "A Song For You," which has been recorded by Ray Charles, Willie Nelson, Amy Winehouse, Carpenters, Elton John and Donnie Hathaway, among others. "There's something about that particular song that made me feel like it's an aerial view of a moment in life. The emotion of that song inspired me."
Russell's memorable lyrics ("I love you in a place where there's no space or time") took real crafting and came, he told filmmaker Danny Tedesco, "during a period in my life when I was trying to write standards… trying to write a blues song that Ray Charles and Frank Sinatra could sing. A limousine driver told me that one time in New York, Aretha Franklin was a passenger. When they arrived at their destination, "A Song For You" came on. She made him sit there and play it 20 times in a row."
Stop! In the name of love
The scope of the love song is large enough to encompass the darker elements, humor and disasters of real-life loves: situations that have provided the best satirical songwriters with plenty of material. Randy Newman, for example, captured the idiosyncrasies of desire through the picky narrator of "Lover's Prayer" ("Don't send me nobody with glasses… don't send nobody takin' night-classes").
Whether a love song is funny or wistful, tear-jerking or ardent, the completed version is almost always the result of hard work. Lamont Dozier has talked about the graft involved when the writing trio Holland-Dozier-Holland created Motown hits such as "Baby Love," "Stop! In the Name Of Love" and "You Keep Me Hangin' On." "We'd start at 9am and we would sometimes work until 3am," said Dozier. "It was blood, sweat and tears. We pounded on the piano and put our ideas down on a little recorder and just worked and worked them out until we came up with things."
Stop! In The Name Of Love
Sometimes memorable words seem to flow more easily. In 1967, Bernie Taupin was having breakfast at the kitchen table in Elton John's parents' suburban home when a song idea came to him. He quickly handwrote the lyrics to "Your Song" "in a grubby exercise book," completing the song in one draft. The original lyric sheet still has coffee stains.
The 17-year-old had come up with a perennial classic which would be a hit for John, who composed the melody, and was subsequently recorded by hundreds of singers, including Frank Sinatra and Lady Gaga. Taupin seems the perfect model for Jimmy Webb's assertion that "my advice to young writers is to write from the heart."
"It still stands up because it was real"
"'Your Song' has got to be one of the most childish lyrics in the entire repertoire of music," said Taupin half a century later. "But the reason it still stands up is because it was real at the time. That was exactly what I was feeling. I was 17 and it was coming from someone whose outlook on love or experience with love was totally new and naïve… hence the extraordinarily virginal sentiments. I could never write that song again, because the songs I write now that talk about love coming from people my age usually deal with broken marriages and where the children go. You have to write from where you are at a particular point in time."
Elton John - Your Song (Top Of The Pops 1971)
Bruce Springsteen believes that to write any good song, let alone an authentic love song, "you have got to have something bothering you all the time, something that is truly coming up from inside." Perhaps that is why some of the most moving songs are about the death of a loved one (such as Eric Clapton's "Tears In Heaven," which was about the death of his four-year-old son, or "Boulder To Birmingham," Emmylou Harris' lament for Gram Parsons). The inevitability of losing a loved one was the inspiration for Jason Isbell's haunting and original song "Vampires."
Break-up songs have provided some of the most visceral lyrics in popular music, whether in a 30s classic such as "Smoke Gets In Your Eyes" or in Rod Stewart's disposable pop hit "You're In My Heart," which followed his split from Britt Ekland.
One undisputed master of the break-up song is Joni Mitchell. The Canadian singer-songwriter's "confessional songs" are like finely constructed poetry. On the mesmerising album Blue she can be lyrical about the agony of desire ("Oh you are in my blood like holy wine" she sings in "A Case Of You") and capable of acerbic wit ("Richard got married to a figure skater/And he bought her a dishwasher and a coffee percolator"). Above all, Blue is an unsparing and honest work of art. "I never emulated other kinds of music, it just came out of me," Mitchell said. "When Blue first came out, I played it for Kris Kristofferson, who said, 'God, Joan, save something of yourself.'"
Love is the drug
All the best songwriters are artisans who reach for the tools of poetry to help put their own stamp on declarations of love and heartbreak. Similes abound: love is like oxygen, like a butterfly, like a heatwave, like a bridge over troubled water, as sweet as Tupelo honey. Love has also resounded as a metaphor: a battlefield, the devil, the drug, a temple, a higher law. Paul Simon's metaphor about "the arc of a love affair" in "Hearts And Bones" is one of the many reasons it is one of the finest love songs of modern times.
Roxy Music - Love Is The Drug
Rhymes are also a staple of love-song lyrics (such as the Biblical reference "tempted by the fruit of another/Tempted, but the truth is discovered" in a Squeeze hit) and they can be used to set the mood in simple and brilliant openings, such as
Ooh, I bet you're wonderin' how I knew
About your plans to make me blue
in "I Heard It Through the Grapevine", written by Motown masters Norman Whitfield and Barrett Strong; or in the beginning to Paul Simon's "Homeward Bound"
I'm sitting in the railway station
Got a ticket to my destination
The witty, ironic wordplay of 50s satirist Tom Lehrer was usually applied to politics and social mores rather than love but, when he did write about "sweethearts", he used rhymes to have fun portraying the sort of weird lovers whose idea of shared fun was poisoning pigeons in the park:
My pulse will be quickenin'
With each drop of strychnine
We feed to a pigeon
It just takes a smidgen
Sometimes it takes only a few words to inspire a classic. George Harrison's "Something," from The Beatles' Abbey Road album, is considered by some to be the perfect love song. The idea for it was sparked when Harrison listened to a reel-to-reel demo tape of James Taylor's debut album, which featured a song called "Something in The Way She Moves." Harrison built his own quintessential love song around one line.
When Simon was writing the beguiling "Still Crazy After All These Years," a song about a middle-aged man reflecting on past loves, he started with the title and constructed a story around that. That song is also evidence of the importance of melody, with Simon's clever chord changes emphasising the mood of the singer. "I was studying harmony with a bass player and composer named Chuck Israels at the time. Instead of using a minor chord I use a major chord in the song and go up a step."
One of the ways around the problem of finding something new to say in a love song is for the songwriter to draw on personal experience and family history to find original words and phrases. Lamont Dozier was riffing a bassline for the song "I Can't Help Myself" when he realised that the phrase "sugar pie, honey bunch" would help bring the song to life. "'Sugar pie, honey bunch' was something my grandfather used to say when I was a kid, and it just stayed with me and went in that Four Tops' song," said Dozier. "Lots of childhood memories came back to me and I started using them as song titles."
I Can't Help Myself (Sugar Pie, Honey Bunch)
A good love song is also, above all, a good song. Townes Van Zandt was as capable of writing the disturbingly dark "Waiting Around to Die" as he was the poignant love song "If I Needed You." And there are plenty of subjects to write about other than love. As comedian and folk singer Billy Connolly quipped: "People do rely on falling in love and out of love for songs – as if that is all you do all day. You still have to go and buy sausages and polish your shoes."
How to write a love song
So how easy is it to write a love song? Besides the basics of creating a chord progression, coming up with a melody and lyrics and arranging the song, there has to be the magic ingredient of talent and creativity to make it special – and that is hard even for the experts. "In essence, you're rolling the dice every single time you write a love song," said Jimmy Webb. Even Jerry Lieber, who wrote or co-wrote more than 70 chart hits with Mike Stoller, admitted, "For a number of years we had trouble writing love songs."
There is simply no golden rule. Love songs can be written quickly (Elvis Costello said "Everyday I Write The Book" was penned "for a lark in 10 minutes") or eked out slowly, as with Leonard Cohen's "Hallelujah," which took four years to complete and involved editing down 80 verses.
Pat Pattison, a professor at Berklee College Of Music, where he teaches lyric-writing and poetry, is the author of Writing Better Lyrics, and his successful students include multiple-Grammy winners John Mayer and Gillian Welch. Welch, whose song "When A Cowboy Trades His Spurs For Wings," for the film The Ballad Of Buster Scruggs, has been nominated for the 2019 Oscars Best Original Song Award, says that one of the book's messages is that if you want to write a good love song, you have to avoid "the minefields of cliché, boredom and laziness that often destroy even the best efforts."
When A Cowboy Trades His Spurs For Wings - Official Lyric Video - The Ballad of Buster Scruggs
No matter how good the melody, or how strong the lyrics, a song needs to be delivered in a memorable way to be truly successful. In 1957, folk singer Ewan MacColl was trying to win the love of Peggy Seeger (at the time he was married to Joan Littlewood) when he wrote the ballad "The First Time Ever I Saw Your Face." The song was a hit for The Kingston Trio in 1962 and was subsequently recorded by a host of stars, including Peter, Paul And Mary.
MacColl, however, disliked the cover versions – even the majestic one by Roberta Flack. "He hated all of them. He had a special section in his record collection for them, entitled The Chamber Of Horrors," said MacColl's daughter-in-law Justine Picardie. "He said that the Elvis Presley version was like Romeo at the bottom of the Post Office Tower singing up to Juliet. The other versions, he thought, were travesties: bludgeoning, histrionic, and lacking in grace."
Some songs seem tailor-made for a particular singer. Billie Holiday immersed herself in the mood of "Embraceable You," using deft phrasing and exquisite delivery to create authenticity. Other examples would include Ella Fitzgerald with "Ev'ry Time We Say Goodbye"; Sam Cooke with "(What A) Wonderful World"; Nat King Cole with "When I Fall In Love"; Otis Redding with "These Arms Of Mine"; Ray Charles with "I Can't Stop Loving You." Smokey Robinson was so fond of Etta James' version of the 1942 Mack Gordon and Harry Warren classic "At Last" that he chose it for the dance at his wedding.
Even performers known primarily for their musicianship, such as jazz trumpeter Chet Baker, could nail the vocals on a particular song. "The one song that really made an impression on me growing up was Chet Baker singing "My Funny Valentine,"" said Lucinda Williams. "My dad used to play that for me. That song is great because it says you don't have to be perfect, and I'll love you anyway."
The next breakthrough in love songs
Every decade for more than 100 years there have been indelible love songs that have struck a chord with the public: WC Handy's "St Louis Blues" in 1914; Hoagy Carmichael's "Stardust" in 1927; Irving Berlin's "Cheek To Cheek" in 1935; Deek Watson's "I Love You (For Sentimental Reasons)" in 1945; Elvis Presley and Ken Darby's "Love Me Tender" in 1956; The Beatles' "All You Need Is Love" in 1967; 10cc's "I'm Not in Love" in 1975; Soft Cell's "Tainted Love" in 1981; Bryan Adams' "(Everything I Do) I Do It For You" in 1991; Beyoncé's "Crazy In Love" in 2003; Rihanna's "We Found Love" in 2011.
"We thought our songs would disappear after they were on the charts. A lot of them were comic and not very serious," said Lieber. How wrong he was. Love songs have a grip on popular culture. John Updike, who won two Pulitzer Prizes for fiction, included an extended passage about Donna Summer's hit "Hot Stuff" in his novel Rabbit Is Rich. Love songs are regularly quoted in novels and used to set the mood in films, television shows and advertisements.
Even if the same human yearnings that Confucius was writing about 2,500 years ago remain, the landscape of music is changing and love songs are evolving. In the 2017 song "LOVE.," Pulitzer Prize-winning singer-songwriter and rapper Kendrick Lamar sings, "If didn't ride blade on curb, would you still love me?" a reference to whether a lover wants him for himself or for the fancy cars with big rims that he can afford. Zacari Pacaldo, who co-wrote the song and performs vocals on it, said: "I think it's definitely a whole new genre."
Kendrick Lamar - LOVE. ft. Zacari
In the next decade, female artists will surely continue to play a part in redefining the love song. Consent and gender politics are likely to feature in way that the Broadway musical writers of the 30s could not have conceived.
"At almost every stage in history, we have turned to outsiders – usually from the poorest classes of society – to teach us new ways of singing about love," said Gioia. "In the 60s, it was lads from Liverpool. In the 80s, it was rappers in the inner city. Who knows where the next breakthrough in love songs will come from? But I am confident that it won't be invented by the ruling class or social elites."
Leonard Cohen succeeded more than most in finding the right words and his great love songs include "Ain't No Cure for Love" and "Famous Blue Raincoat." Cohen believed that unfaltering human emotions are at the heart of love songs and that is why they will be here to stay. "There is something that doesn't change about love and the feelings we have for people," said Cohen. "People change and their bodies decay and die, but there is something that doesn't change about love. Love never dies. When there is an emotion strong enough to gather a song around it, there is something about that emotion that is indestructible."
Looking for more? Discover the best love songs of all time.