A Family Affair: The Blood Bonds That Stormed The World
Family bands have provided some of the greatest popular music of the past 100 years. As Sister Sledge once sang: "We are family. Get up everybody and sing."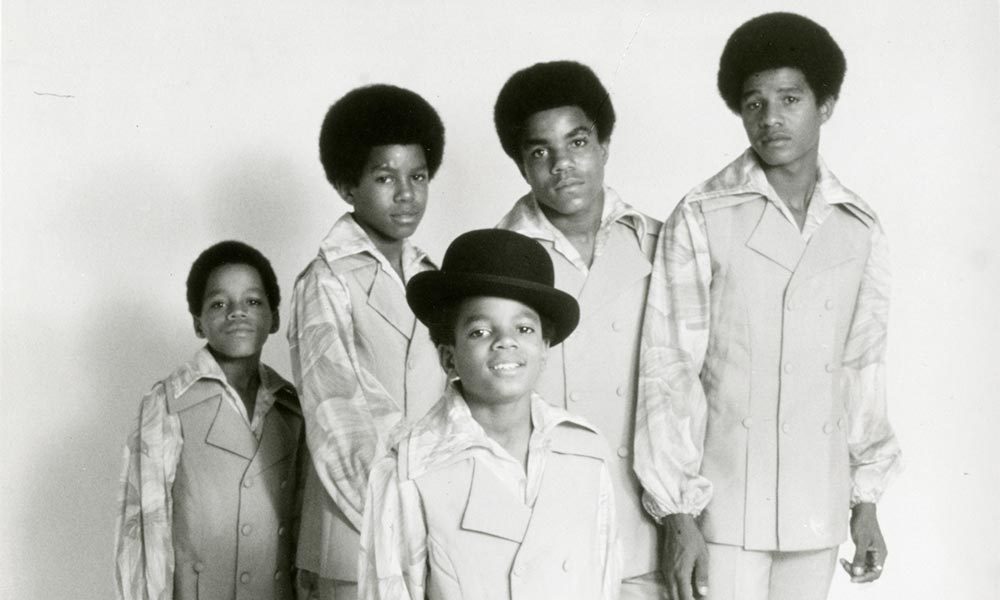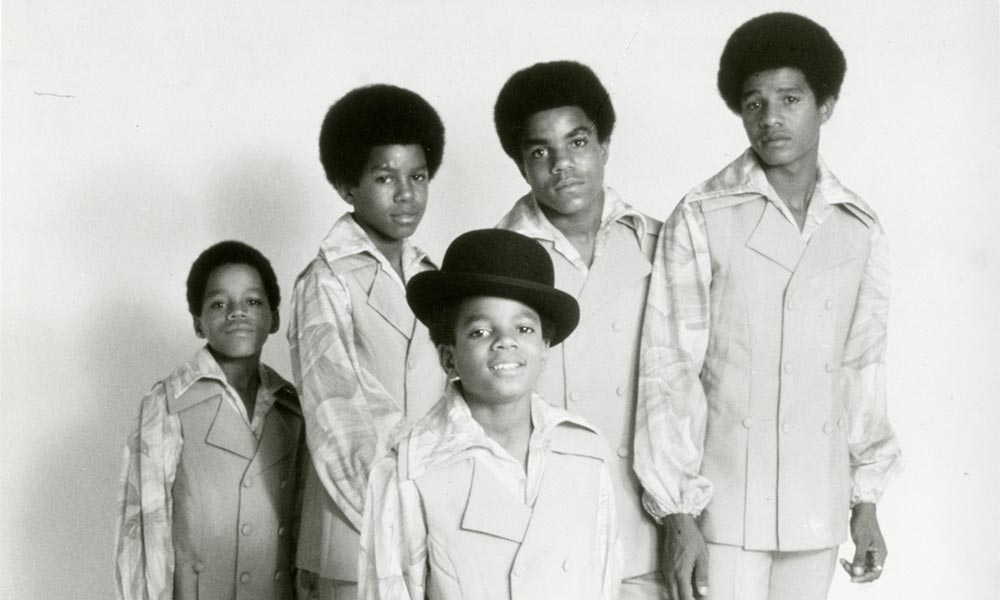 When Alvin Carter was a door-to-door salesman in Virginia he walked into a front yard where a teenager called Sara Dougherty was playing the five-bar autoharp and singing the train-wreck ballad 'Engine 143'. That chance meeting in 1914 – and their marriage a year later – was the starting point for a musical dynasty that spans the history of country music for more than a century.
AP Carter, his wife, and sister-in-law Maybelle were hugely popular in the 20s and 30s, when they discovered, wrote and recorded country music standards such as 'Bury Me Under The Weeping Willow', 'Keep On The Sunny Side' and 'Wildwood Flower'.
Their success did not make them immune from everyday domestic problems, however. Though AP and Sara divorced in 1939 – and she went on to marry a cousin – The Carter Family continued to perform together until 1943, becoming American music stars through their nationally syndicated radio broadcasts.
Even after they disbanded in 1943, Maybelle and her daughters continued the family legacy. That dynasty was renewed in the 50s when June Carter fell in love with Johnny Cash. Their voices gelled beautifully in duet songs. In 1966, two years before June and Johnny finally wed, Cash helped persuade Sara and Maybelle to sing together one final time, when they recorded An Historic Reunion: Sara And Maybelle The Original Carters. In the sleeve notes he penned, Cash wrote: "It was a closed session, except for Jack Clement and myself and being allowed to attend was one of the great honours of my life."
Listen to the best family-band songs on Spotify.
In an age before mass communications or digital technology, The Carter Family managed to curate the finest American roots music to pass on to future generations. Maybelle became a big fan of The Allman Brothers (Gregg and the late Duane Allman), and was delighted when they covered The Carter Family favourite 'Will The Circle Be Unbroken?'. That desire to pass down songs and keep music alive through the generations was a fundamental belief of some early 20th-century musicians.
Carlene Carter, daughter of June and step-daughter of Johnny, has talked about the expectations of coming from such a famous musical family. "We'd have this thing where you'd sing for your supper," she said. "You'd pass the guitar and play a song, or tell a story, tell a joke. It was really fun, because all these incredible people would be there. One time, Paul McCartney sat down at my tick-tack piano and played 'Lady Madonna', and I went, 'Holy s__t!' How do I follow that?"
In Britain, the closest equivalent to The Carters are perhaps The Copper Family, whose seventh generation of singers are still active. Bob Copper and his Sussex family were revered for their work collecting English folk songs, some of which, such as 'Spencer The Rover', made it to America through Copper's friendship with Pete Seeger and other American folk singers.
A modern version of a famous folk clan would be Britain's Carthy-Waterson lineage. Martin Carthy helped inspire Bob Dylan and Paul Simon to get into folk music, and he and his wife, Norma Waterson, played with family members Mike, Elaine and Lal Waterson in a popular band.
In 2010, Eliza Carthy and her mother Norma made that rare thing: a mother-and-daughter album, called Gift. "Folk music is family music," said Eliza. "It goes through the generations, and relies on people passing it on."
Not all musicians can be as lucky to learn their trade by playing at the feet of a famous Beatle in their own family home. Many bands form after random or serendipitous encounters, and they often start with meetings at university or college – where close family-like bonds are often made. Queen were formed when astrophysics graduate Brian May got together with fellow students at Imperial College in London, while other famous bands with student origins include Coldplay, Talking Heads, Public Enemy, R.E.M. and The Doors.
However, it does seem relatively common for bands to have roots that go back to the cradle. And the musical genre doesn't seem to matter much. There have been family bands in country, folk, blues, jazz, soul, pop, rock, heavy metal (Van Halen) and even punk rock (Iggy And The Stooges was a part-family band, featuring Ron and Scott Asheton on guitar and drums, respectively).
Talent is not equally divided and some family members become the stand-out musician. The Indianapolis Montgomery Brothers were a trio that consisted of Monk on bass, Buddy on piano and Wes on guitar. Monk and Buddy were fine musicians, but it was the middle sibling who went on to eclipse his brothers and become one of the most influential guitarists in jazz history.
Multi-generational jazz families were frequent in New Orleans (from bandleader son Henry "Red" Allen, through the Cottrell family and on to Edward Hall and his sons), yet few have been as important in shaping the development of jazz as the Marsalis family, another example of a musical dynasty that derives from a strong musical patriarch. Pianist Ellis Marsalis encouraged his sons to become jazz musicians, and Branford, Delfeayo, Jason and Wynton duly followed. Trumpeter and composer Wynton made his own contribution to music history as the co-founder of the jazz programme at The Lincoln Center.
Ellis Marsalis was a more benign driving force than Bud Cowsill, a US Navy recruiter who, in the 60s, had a vision of a family band that eventually encompassed six children – Bill, Bob, Barry, John, Susan, Paul – and his wife, Barbara. The Cowsills made more than $20 million and had a string of hits. They also provided the inspiration for the hit 70s TV show The Partridge Family, starring David Cassidy, though it later emerged that life under the domineering Bud had been less "apple pie wholesome" than the perky Partridges suggested.
Encouragement often comes from parents who know the joys that a deep love of music can bring. Roebuck "Pops" Staples, who sang in choirs as a boy, was a pivotal figure in the history of gospel music. He and his wife Oceola had three daughters and a son, each of whom sang from an early age. They put together a family gospel act, The Staple Singers, who, with key figure Mavis, became one of America's leading vocal groups, sharing a love of gospel music.
In 1965, Richard Carpenter (on keyboards) and his young sister Karen (on drums) started a jazz trio with their friend Wes Jacobs (who later ditched pop music for a place as a tuba player in the Detroit Symphony Orchestra). They became one of the most important family bands in American history when they built their sound around Karen's gorgeous contralto vocals. Carpenters were a landmark band, selling more than 17 million albums, with hits such as 'We've Only Just Begun', 'Rainy Days And Mondays', 'Please, Mr Postman'. Their version of Burt Bacharach's 'Close To You' won two Grammy awards in 1970, and the sublime 'For All We Know' won an Academy Award for best original song in 1971.
Sadly, their beautiful music-making came to an end after Karen's tragic death from heart failure, when she was only 32. More upliftingly, Richard and his five children carried on with music and sometimes performed at Carpenter tribute events.
Carpenters - Rainy Days And Mondays
Perhaps the most famous of all family supergroups Jackson 5, who also had the archetypal driven patriarch in Joe Jackson. When the late soul singer Bobby Taylor saw the youngsters in Chicago, in 1968 (he would later play a part in them getting a Motown contract), he said he was in awe of the nine-year-old Michael, "who could already sing and dance like James Brown".
The energy and dynamism of some of their early performances – on tracks such as 'I Want You Back' and 'ABC' – are testament to the sheer hard work of constant practice, a tough grounding on the "chitlin circuit" of theatres, a deep musical understanding and natural charisma. Jackie, Tito, Jermaine, Marlon and Michael, five brothers from Gary, Indiana, were among the first black teen idols to appeal to a white audience. Later line-ups included brother Randy and sister Janet, and though Michael's subsequent glory, notoriety and early death sometimes blurs the accomplishments of a superb family band.
Another family band with longevity are The Osmonds, who began as a barbershop quartet in Utah. Though Donny Osmond went on to have the most success as a soloist, the group (in various incarnations) is still going strong. All nine Osmond siblings joined on stage for the final performance of their 50th Anniversary Celebration in 2008.
Like the Jacksons, one factor behind The Osmonds' success was that they understood the power of television. The Osmonds appeared regularly on popular shows hosted by Andy Williams and Jerry Lewis (going on to have their own TV show and then channel), and their slickness in front of the camera earned them the nickname "one-take Osmonds".
The Osmonds are siblings, but sometimes bands are made up of extended families, with cousins performing with sisters and brothers. Gladys Knight And The Pips ('Midnight Train To Georgia' and 'I Heard It Through The Grapevine') featured siblings Gladys and Merald "Bubba" Knight, as well as their cousins Edward Patten and William Guest.
Another iconic family band that had hits in the disco era (and beyond) are Bee Gees. Successful musical acts with brothers were nothing new – The Isley Brothers had enjoyed great commercial success in the 60s with songs such as 'Twist And Shout' – but little in music history can match the selling power of Barry Gibb and twins Robin and Maurice, who were all born on The Isle Of Man in the late 40s.
Alongside Michael Jackson, Bee Gees are one of the top five music earners of all time. They sold 110 million records worldwide and notched up No.1 hits in four consecutive decades. Their music was sometimes underrated critically but was full of skilled composition, arrangement and production values. Among the hits they composed were 'Massachusetts', 'How Deep Is Your Love', 'Islands In The Stream' and the soul classic 'How Can You Mend A Broken Heart'. Songs they penned were covered by stars such as Frank Sinatra, Janis Joplin and Otis Redding.
Bee Gees' music was based on three-part harmonies, and though the late Maurice was sometimes left to supply backing vocals while his brothers took lead vocals, all three were integral to the band's imaginative songwriting and album production. "One of us is OK," Maurice said. "Two of us is pretty good, but three of us together is magic."
Bee Gees - How Deep Is Your Love
Tolstoy's celebrated quotation that "all happy families are alike; each unhappy family is unhappy in its own way" certainly applies to the music business. As well as the usual strains and tensions of any family relationship, with successful musicians you can add the strains of money, creative pressures and artistic jealousies to the mix, in situations often played out in the public spotlight.
The Andrews Sisters, who along with the Boswell Sisters were one of the most popular vocal groups of all time, separated for two years in the 50s, when the strain of constant touring together took its toll. A decade later, The Shangri-Las – famed for their song 'Leader Of The Pack' – disintegrated after five years, with identical twins Marge and Mary Ann Ganser disillusioned with making music, and beset by personal problems.
The Pointer Sisters coped better with the demands of fame. Having been through various incarnations – as a trio and a quartet – they are still going strong, nearly half a century after they started. Their 2017 line-up includes original band member Ruth's grand-daughter, Sadako Pointer.
Sly And The Family Stone – based around Sly Stone, his brother Freddie and sister Rose – also had the added problem of trying to keep harmony with non-family band members. There were some spectacular altercations for what was one of America's first major racially integrated rock bands. Larry Graham, who said he was treated "like family" in the band, left in 1972 but went on to influence his own family members. His son Darric went into the music business, while his nephew is Canadian rapper Drake.
The Brothers Johnson were contemporaries of Sly Stone, and are a good example of how a shared passion for music can motivate a family to become professional from a very early age. Los Angeles-born Louis Johnson, who died in 2015, was the youngest of three brothers. As children, he and brothers Tommy and George all shared a guitar that their father had built from a Sears Roebuck kit. Louis moved on to playing bass when he was about eight, after seeing a mariachi band musician in a shopping mall play the guitarrón, a large acoustic bass. As teenagers, the trio formed a band called The Johnson Three Plus One, with their cousin Alex Weir.
Their first album, Look Out For #1, was produced by Quincy Jones, and when it was released, in 1976, it sold more than a million copies. Their singles 'I'll Be Good to You', 'Stomp!' and 'Strawberry Letter 23' all reached No.1 on the Billboard R&B chart. Louis' skill was such that he was given the nickname Thunder Thumbs and became one of the most in-demand session musicians in the world – he is the bass player on Michael Jackson's Off The Wall' and Thriller albums – but the brothers stayed friends and repeatedly reunited for gigs and albums well into the 21st Century.
Three brothers and a cousin who made an even bigger impact on world music are The Beach Boys. Brian, Carl and Dennis Wilson were encouraged by their parents, Murray and Audree, to excel at music. Brian was the prime creative force in their early bands, which went by various names, including Carl And The Passions, before they settled on the iconic name The Beach Boys. Murray Wilson, something of a tyrant father, landed them a contract with Capitol, where The Beach Boys created some of the greatest records in popular music, including 'Surfin' USA', 'Good Vibrations', 'California Girls', 'I Get Around' and 'Wouldn't It Be Nice'.
However, creative differences and sibling rivalries played a part in wrecking the beach idyll, long before the sad early deaths of Carl and Dennis Wilson. The family saga continues on, however, with Brian and his cousin Mike Love touring their own bands, and a reunited Beach Boys releasing the album That's Why God Made The Radio in 2012.
The next generation, too, went into the family business. Brian's daughters, Carnie and Wendy Wilson; Mike Love's son and daughter, Christian and Ambha Love; Carl Wilson's son, Justyn Wilson; and Dennis Wilson's son, Carl B Wilson, started their own group in 2012, called California Saga, billing themselves as "the next chapter in the story of America's band".
Cain and Abel may be the first case of brotherly discord but the music world has certainly had its share of fractious and sometimes violent sibling break-ups. Don and Phil Everly created some of the most harmonious music ever heard before falling out in spectacular style with an on-stage clash in 1973 that destroyed their partnership for a decade. Happily, The Everly Brothers reunited in September 1983 at London's Royal Albert Hall, ending a decade of not speaking to one other.
Despite having an album called Brothers In Arms, Dire Straits stars Mark Knopfler and brother David became estranged after a bitter fall out. Ray and Dave Davies of The Kinks also split acrimoniously, and John and Tom Fogerty of Creedence Clearwater Revival rowed in public. Latterly, Britpop brothers Liam and Noel Gallagher seem to have the appetite for a never-ending feud played out in public.
For all these cautionary tales, however, there are happier stories. Don and Harold Reid toured amicably for decades as part of The Statler Brothers, as did family musicians Ann and Nancy Wilson (Heart), Angus and Malcolm Young (AC/DC), identical twins Charlie and Craig Reid (The Proclaimers) and the three Timmins brothers (The Cowboy Junkies).
Throughout INXS's turbulent 35-year history, brothers Jon, Tim and Andrew Farriss have stayed united. American rock band Hanson, who had a hit in 1997 as youngsters with 'MMMBop', put their musical longevity down to the way that all three brothers (Taylor, Isaac and Zac Hanson) have retained private lives in Tulsa, Oklahoma, rather than living in New York or Los Angeles. Haim, the LA band comprised of sisters Este, Danielle and Alana, have spoken of their "sister telepathy" and insist that constant time together is invigorating. "We genuinely enjoy each other's company," said Danielle. "Our parents really instilled in us as kids is that we're always just going to have each other at the end of the day."
If a family enjoys spending time together, then life on the road can be fun. Willie Nelson had a custom-built bus for his Willie Nelson Family Band and said he loved the daily contact during long tours with his elder sister Bobbie Nelson.
Even when long-lasting family groups disband – as New Orleans R&B stars The Neville Brothers did with a farewell concert at the Hollywood Bowl, in 2012, after 35 years together – the urge to make music remains. The various brothers, Art, Charles, Aaron and Cyril, have all pursued musical projects of their own.
Not all musical family disagreements end in lasting disharmony. In 2014, Richard Thompson teamed up with his former wife Linda on the album Family, which also featured their children Teddy and Kami, and grandson Jack Thompson. On Teddy's title song, he muses on the problems of having celebrated musical parents ("Sean Lennon, you know what I mean"), which is immediately followed by Richard playing the grumpy father role to good effect ("If you're busy living your life/You won't be living mine"). Getting together to make music saved them all money on therapy, joked Richard.
Teddy Thompson's playful song contains a hard truth. Children of famous musicians grow up seeing the trappings of success while knowing that making your mark is going to be hard, even if music seems the only possible calling in life. Even for those with inherited ability and desire that can be hard. Jakob Dylan, Dhani Harrison, Adam Cohen, Shana Morrison, Harper Simon and Adam McCartney are just a few examples of aspiring musicians having to follow in genuinely illustrious footsteps. It is also true that since famous musical parents have influence in the industry, children of musicians are more likely to get a crack at turning professional.
Talent will out, though, as Norah Jones, daughter of Ravi Shankar, has shown in her consistently fine music career. Johnny Cash's daughter Rosanne is another example of a famous musician's child able to forge their own unique identity, as is Steve Earle's son Justin Townes Earle.
There is evidence that ability can be passed down to descendants. Though studies about the genetic basis of music ability have been relatively scarce, a recent report in The Journal of Medical Genetics confirmed a scientific basis to the claims. Researchers used molecular and statistical tests to analyse family members who were either professional musicians, active amateur musicians, or were related to professional or active amateur musicians. They found that children of musicians had a much higher chance of inheriting musical ability, in part because they had been handed down chromosomes containing genes that were linked to musical skills such as auditory structuring and the ability to discriminate musical pitch and time.
Even with genetic advantages there are problems with inheriting a famous family name and the expectations that go with it. Hank Williams Jr and Hank Williams III have had big shoes to fill. The country legend's son tried to make his mark with similar music, while Shelton Hank Williams (or Hank 3, as he is sometimes known) plays in punk band Assjack. His half-sister Holly Williams is more traditionally country. It is possible for a child to enjoy even more commercial success than a superstar parent. Enrique Iglesias has sold more records than his hit-making father Julio, for example.
Sometimes relatives want to keep alive the music of a parent or spouse. John Coltrane's legacy has been protected by his wife Alice, a harpist and keyboardist whose 70s albums continued the saxophonist's tradition of spiritually-oriented "space jazz". Coltrane's son Ravi has since taken on his dad's mantle as a tenor sax innovator. As well as recording his own albums, he produced his mother's 2004 album, Translinear Light, which covered four John Coltrane compositions. Coltrane's youngest son, Oran, launched his own "cutting-edge soul" trio, Oranyan. Similarly celebrating a father's work, Dweezil Zappa's Zappa Plays Zappa ensemble is a group dedicated to performing his late father Frank's music as faithfully as possible.
Tragedy and loss can also bring out the best in surviving family members. Bob Marley's four children with wife Rita – Sharon, Cedella, Ziggy and Stephen – overcame his tragic death to form their own group, The Melody Makers, releasing a dozen albums, three of which won Grammys. Ziggy has also had success as a solo artist, and, in the past few years, Bob's grandkids, Jo Mersa and Daniel Bambaata Marley, have been making their own impressive contribution to the family history.
Sometimes, as with all families, there are times of separation as well as togetherness. The Corrs – a fiddle-playing family who started off playing at small pubs in Ireland – made some of the best-selling albums of the 90s and then almost disappeared for a decade while they went off to pursue solo projects or raise families of their own. However, in 2015, Andrea, Caroline, Jim, and Sharon Corr returned for a reunion tour and cut a new album.
There had been no acrimonious split so The Corrs' instinct to play together easily survived a long hiatus in adulthood. They continue a long tradition of family bands having provided some of the greatest popular music of the past 100 years. As Sister Sledge so memorably put it: "We are family. Get up everybody and sing."
Format:
UK English