Rosanne Cash
The Grammy-winning singer and songwriter has built a successful career on making critically and commercially beloved music across genres.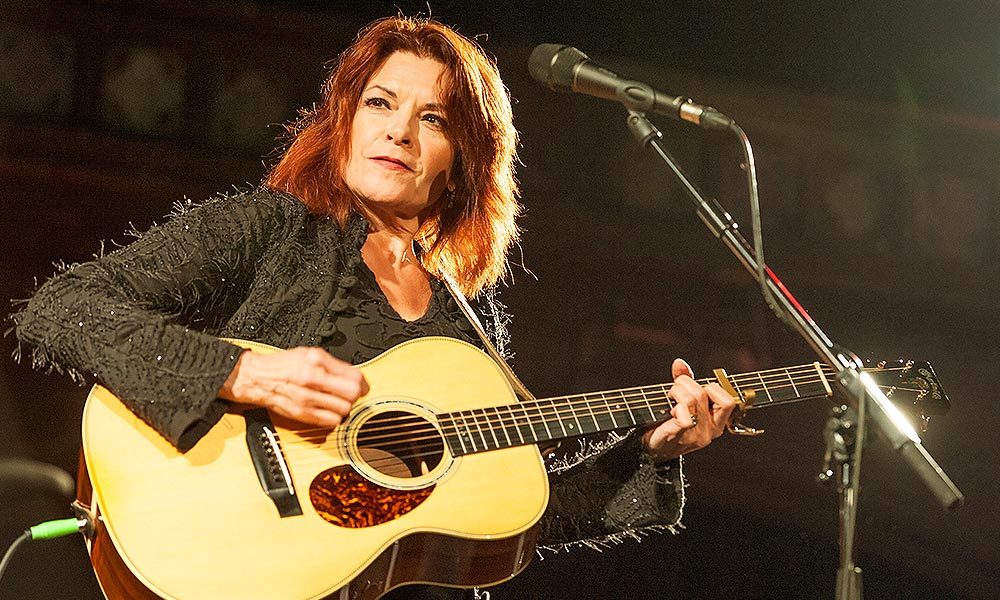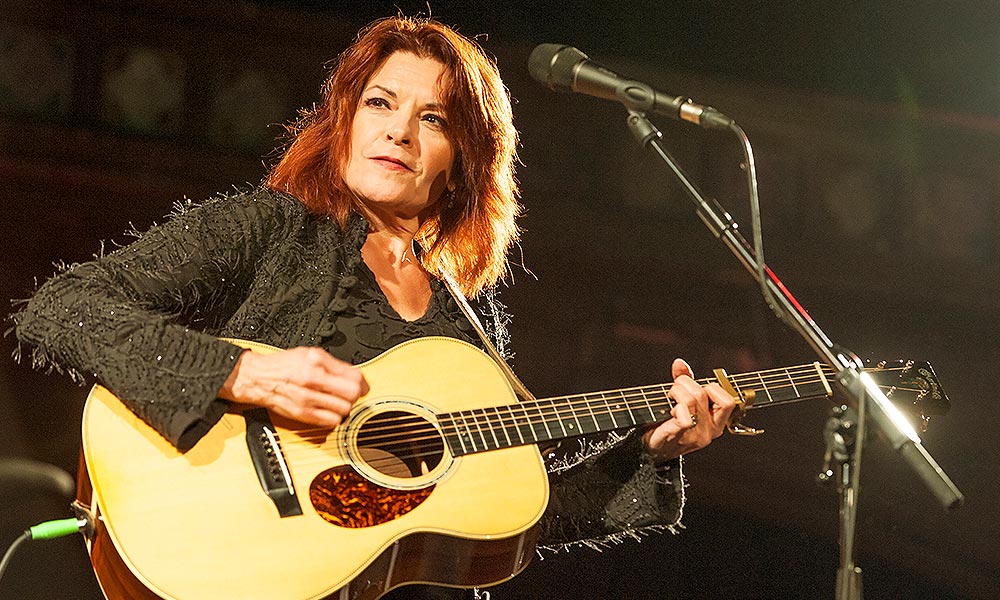 We're pleased to be able to offer a superb selection of Rosanne Cash's finest latter-day work for you to discover, including her most recent and highly acclaimed album The River & The Thread, as well as a sublime run of discs from 10 Song Demo (1996) onwards. Cash is a rare artist indeed. The eldest daughter of Johnny Cash and his first wife Vivian Liberto Cash Distin, Rosanne has never traded on her illustrious parentage because she doesn't need to. Her Grammy award-winning music, two gold albums and countless country and pop hits are hard-won and down to her own brilliance as a songwriter, an interpreter, a collaborator (firstly with husband Rodney Crowell, later with John Leventhal) and a musician. She is also a gifted novelist and writer whose work has appeared in respected periodicals – from Rolling Stone to The New York Times and New York Magazine.
An erudite and amusing person, Rosanne has a lifetime of experiences to capture your heart with. She has been a go-to writer for others and has shed new light on material from such artists as The Beatles, John Stewart, John Hiatt and Tom Petty. Always liable to work with the finest players in Nashville or New York or Los Angeles – wherever – she has a body of work that matures and improves with each listen.
Born in May 1955 Rosanne Cash grew up with Johnny and Vivian in Memphis, Tennessee while dad was hanging with Elvis Presley, Jerry Lee Lewis and Carl Perkins. It was an amazing childhood, one that took her from Tennessee to Ventura and Los Angeles. She was part of her father's roadshow for going on three years, but not as a spoilt showbiz kid – she actually did the wardrobe for a while. Eventually, her own songwriting sensibilities shone through and she teamed up with early mentor Rodney Crowell, a great modernist American country star in his own right, and made a self-titled album for a German label before releasing a slew of excellent albums on Columbia.
We pick her story up as her marriage and working relationship alongside Crowell ends and she is embarking on a new chapter with the singer/guitarist/producer John Leventhal who had produced her album The Wheel. Leventhal is another artist of great repute whose credits include working with Willie Nelson, Elvis Costello, Bruce Hornsby and Dolly Parton. Check him out too: he's great. Anyhow, it's now 1996 and Rosanne is considering her life. She makes the album 10 Song Demo (it's actually 11 songs) for Capitol. A stripped-down and stark affair, backed up by Leventhal, guitarist Larry Campbell and drummer Lincoln Schleifer, it includes the marvellous pieces 'The Summer I Read Collette' and 'Western Wall', later covered by Emmylou Harris and Linda Ronstadt. As a low-key introduction to an exciting new phase in Rosanne's life, this couldn't be bettered.
Rules of Travel (2003) was seven years coming, but it was well worth the wait. Always keen to champion new talent or simply to sift through the Great American (and British) songbook, Cash is joined on several tracks by daddy John – the Father of the Nation –while Sheryl Crow and Steve Earle are also on harmonised hand. The stand out tracks are everywhere but we're obsessing over Jakob Dylan's 'Hope Against Hope'', Marc Cohn's 'Three Steps Down' and the elegiac closer written by the lady herself –'Last Stop Before Home'.
Up and running again after raising a young family, Rosanne's Black Cadillac is a reflection on the deaths of her parents, and also her stepmother June Carter Cash. All three had died within the previous two years. Despite the subject matter, and it gets pretty darn bleak as you might expect, there is an uplifting note to be heard here. Autobiographical in the extreme: try listening to 'House on the Lake' or 'World Without Sound' and you'll hear that Rosanne is a chip off the old block. Grief, loss, anger, remembrance and a stubborn desire to stay strong are all here. This is country music in the ninth degree: intelligent and passionate. The central piece on which all else hangs is 'I Was Watching You' where she describes her life from childhood to reaching 50 and being in and around Johnny Cash's company. It's the most remarkable song. You have to hear it, even though it will break your heart.
The List (2009) refers to a sheaf of paper her father had given her as a teenager on which he'd written 100 or so of the most essential country songs of all time in his opinion – and he should know! Typically, Rosanne updates that concept by tackling the song from a more Americana point of view. She begins with 'Miss the Mississippi And You' and the timeless 'Motherless Children' before travelling on a side trip through tracks penned by Hank Snow, Hal David, Merle Haggard and Bob Dylan. Guests are of the highest order: Bruce Springsteen is around and so is Elvis Costello. That's Rufus Wainwright guesting on 'Silver Wings'– the ole Merle tune. Our gal's got a great sense of humour. Also, immaculate taste. Wilco's Jeff Tweedy adds his mournful country rock tones and the arrangements are handled impeccably by Leventhal.
So to the current The River & The Thread album then. Unsurprisingly this classic has won Rosanne Cash her best reviews ever, but it will still take time to ingest the loveliness within. Certainly, this new disc is fit to rank alongside anything she's laid down to date, and that includes the epic Rhythm & Romance and King's Record Shop from her mid-eighties 'discovery' period. It is a consummate piece of work all round. Not only does it reunite her with Rodney Crowell for 'When The Master Calls the Roll', but the deluxe edition also includes Jesse Winchester's 'Biloxi' and Townes Van Zandt's 'Two Girls'– both tracks she makes her own, no small feat considering their Alpha male genesis. Complex emotional terrain is covered and explored with a true fictional writer's ear and eye. We love 'Money Road' and 'Etta's Tune' and can't stop listening to the throbbing '50,000 Watts', as haunting a summary of the old AM radio stations booming out from the Deep South as The Doors classic 'Texas Radio (And The Big Beat)'. This too comes crawling out of the Virginia swamps, cool and slow.  Totally recommended.
Rosanne Cash's legacy, aside from her body of work, is to have grown beyond her famous personal history and to develop as an artist without kissing ass or paying lip service to any country or Americana establishment. She's invented her own rules of engagement and like kindred spirits such as Tom Petty, John Hiatt and Rodney Crowell, she's emerged on the other side as a vibrant spirit who knows her craft while creating an art form for others to enjoy. Now that is a true gift.
Words: Max Bell
Format:
UK English