Hear Rosanne Cash's Powerful New Single, 'The Killing Fields'
A limited-edition 7-inch benefits the Arkansas Peace & Justice Memorial Movement.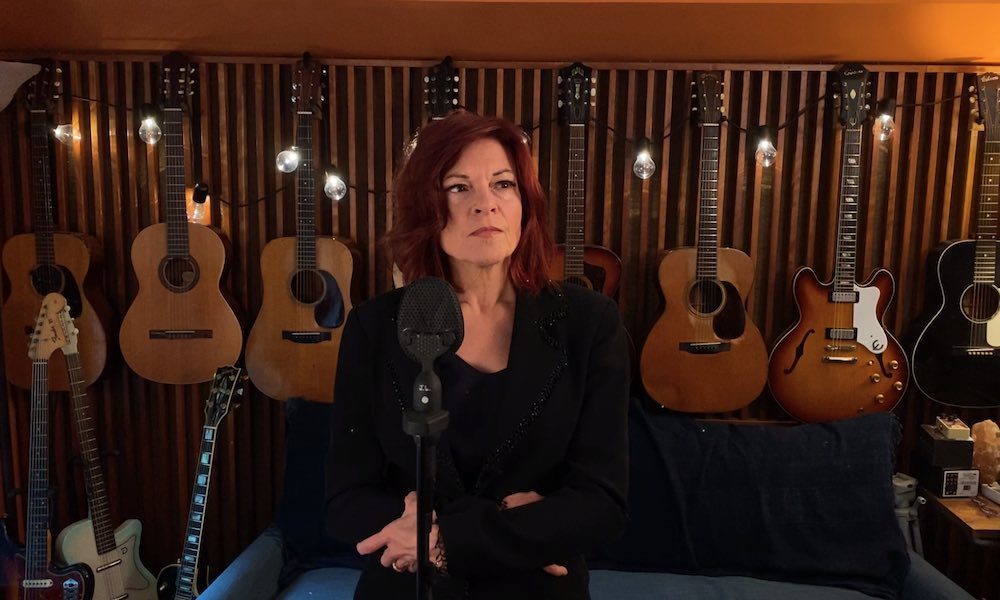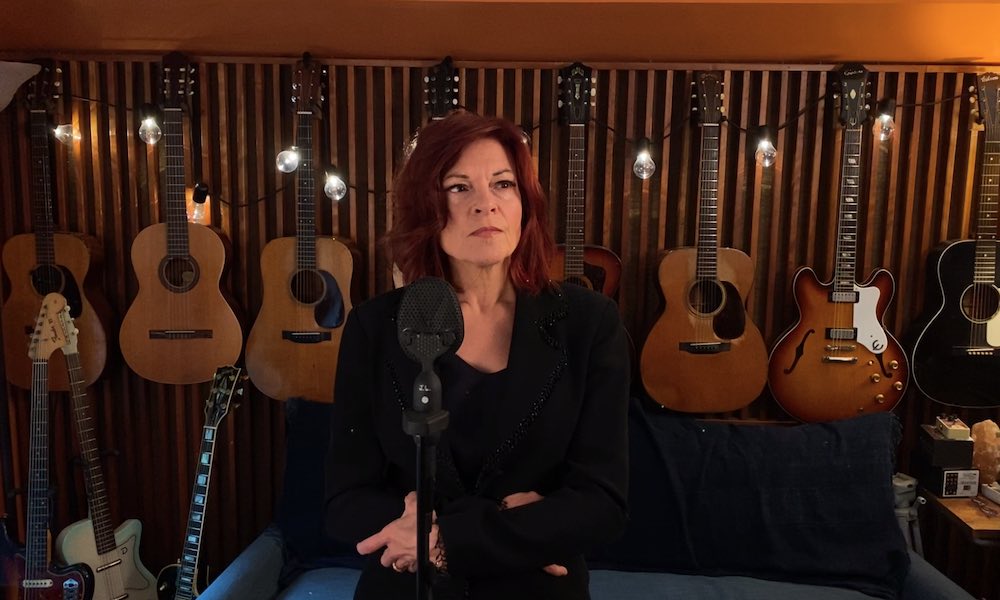 Rosanne Cash is reckoning with America's harrowing history of racism in her powerful new single, "The Killing Fields." The poignant song focuses particularly on the South's horrific act of lynchings.
"A few years of my own personal reckoning with painful issues of race, racism, privilege, reconciliation, and individual responsibility led up to the moment in the summer of 2020, when finally no one could avert their eyes from the truth of white privilege in America, and the damage and sorrow caused by systemic racism. I wrote 'The Killing Fields' in that summer," explained the Nashville-born artist in a statement.
Cash sings, "There was cotton on the killing fields/it blows down through the years/sticks to me just like a burn/fills my eyes and ears/all that came before me/is not everything I am/a girl who settled far too low/on religion and that man."
Rosanne Cash - The Killing Fields (Visualizer) ft. John Leventhal
On April 9, Cash is releasing "The Killing Fields" as a limited-edition 7-inch; pairing it with "Crawl Into the Promised Land." The latter song – an ode to the resilience of the human spirit – was released last fall in the lead-up to the U.S. presidential election. All proceeds from the vinyl release will benefit the Arkansas Peace & Justice Memorial Movement, an educational online memorial to commemorate the victims of lynchings in the State of Arkansas in collaboration with the Equal Justice Initiative and Coming To The Table. Cash will also offer signed copies of the 7-inch exclusively via her online store.
In an essay on her website last fall, the New York-based artist wrote about her response to the events of 2020: "The pandemic and the protests were a perfect storm of isolation, inspiration, outrage, longing, fear, and hope…But strangely, there was also a sense of transformation just around the curve, a sense of unity and community, and the potential for transcendence."
She continued, "we are confronting the systemic racism in America, in a more conscious way, and we have to decide what we will do with the overdue epiphany. The veil is lifting. Hopefully, we are taking the first steps toward reparation and reconciliation. It requires facing some very dark parts of our shared history and our individual pockets of bias and privilege."
Cash added, "The magnitude of the moment requires time and an ocean of reflection."
"Crawl Into the Promised Land"/ "The Killing Field" is available on vinyl on April 9 and can be preordered here.