Best Alt.Country Musicians: 9 Essential Artists
Defining the alt.country boom of the late 80s and 90s, the best alt.country musicians stood apart with an almost punk-like approach to tradition.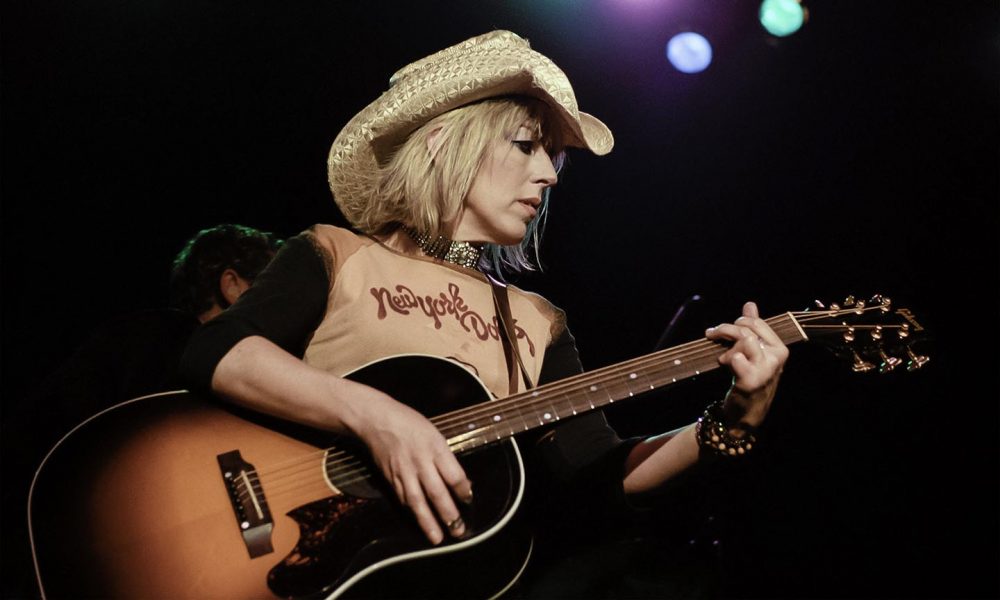 The musicians who came to define the alt.country boom of the late 80s and 90s believed themselves to be outside of the country music establishment and its ethos of the time. As Lucinda Williams, one of the best alt.country musicians of the era, put it, "I definitely don't feel a part of what I call the straighter country music industry of Nashville. I'm definitely not connected with that world. I guess I'm sort of considered an outlaw here, along with Steve Earle."
Steve Earle - Copperhead Road (Official Music Video)
The term alt.country (sometimes dubbed "insurgent country") describes a number of musicians who eschewed the pop-infused country music that had begun to take hold in the late 70s and 80s. Alt.country was sometimes infused with a rock and even punk flavor, and Steve Earle's 1988 song "Copperhead Road," which has sold more than a million copies, is one of the quintessential alt.country songs of the era.
Though its roots reach back to country music icons such as Hank Williams, Merle Haggard, Waylon Jennings, and Willie Nelson, the most direct relevant forerunners to alt.country are Gram Parsons and The Flying Burrito Brothers, who were playing a mix of traditional country music and rock from the late 60s.
Flying Burrito Brothers - Christine's Tune
The best alt.country musicians are a wide-ranging bunch. In 1995 the magazine No Depression – named after an album by alt.country pioneers Uncle Tupelo, who themselves took it from a Carter Family lyric about the economy: "There's no depression in heaven" – described itself as "alt.country… whatever that is!"
Here's our guide to the nine best alt.country artists from the 80s and 90s who did so much to make a mark with their own brand of country music.
Uncle Tupelo
To some extent, the alt.country movement crystallized in the early 90s around the fanbase of the country-influenced rock group Uncle Tupelo. The trio's first album, No Depression, is considered a turning point that will forever place them among the best alt.country musicians. Jeff Tweedy, who had much success with Uncle Tupelo from 1989-1993, left to make experimental rock-folk with Wilco. Uncle Tupelo, who also included Jay Farrar and Mike Heidorn, inspired both Ryan Adams' Whiskeytown and Drive-By Truckers, with singer Jason Isbell. Heidorn said of their role: "We were just picking up the ball that started with Woody Guthrie and went on to the early 60s and The Flying Burrito Brothers. We didn't start a genre. We contributed to a long line of fairly good music. That's the way we looked at it at the time – doing what was right for the song." Among the other bands who followed in Uncle Tupelo's wake were The Mavericks, who brought a Latin flair to some of their fun alt.country tunes.
Lyle Lovett
Lyle Lovett was championed as one of the best alt.country musicians by the great singer-songwriter Guy Clark, who, along with Townes Van Zandt, did much to inspire the Texan to express his individuality in his songs. Lovett's music has always been an innovative fusion of rock'n'roll, country, folk, blues, and gospel, and what made him a key alt.country figure was his ability to write such clever, perceptive, and witty lyrics. He sometimes co-wrote with alt.country stars such as Robert Earl Keen, but his own inimitable songs celebrated and subverted country music, as in "If I Had A Boat," from his 1988 album, Pontiac. Other intelligent and literate alt.country writers of the period include James McMurty and Tom Russell.
Lyle Lovett - If I Had A Boat
Rosanne Cash
Rosanne Cash is the eldest daughter of Johnny Cash and his first wife, Vivian, but has gained a celebrated reputation through her own brilliant work rather than her illustrious music parentage. She made five excellent albums in the 80s, but perhaps the finest is the 1996 recording 10 Song Demo (which actually runs to 11 songs) for Capitol Records. This stark and moving album, featuring guitarist Larry Campbell, includes her marvelous song "The Summer I Read Collette" about French writer Sidonie-Gabrielle Colette. This is intelligent and literate country music of the highest order.
Rosanne Cash - What We Really Want (Official Video)
The Jayhawks
The Jayhawks were formed in 1985 by singer Mark Olson, guitarist Gary Louris, bassist Marc Perlman and drummer Norm Rogers – a collection of the best alt.country musicians of the period. The band, who hailed from Minneapolis, Minnesota, are still going strong without the departed Olson, and they have collaborated with R.E.M. and Ray Davies of The Kinks in recent years. They are remarkably popular in Europe, especially in Spain. Though they sometimes sounded like a more traditional country music band, The Jayhawks' standout album, Hollywood Town Hall, recorded for American Recordings in 1992, was a model of alt.country songwriting and harmony singing, influencing Ryan Adams and Robbie Fulks. Jayhawks guitarist and vocalist Louris said, "We defined our own little pocket and found our own voice."
The Jayhawks - Waiting For the Sun (Live in Columbia)
Nanci Griffith
In the 80s, when the music world really began to take notice of Nanci Griffith, Nashville was mainly promoting traditional male singers with great voices, such as Randy Travis. But a small band of female alt.country singers, including kd Lang and Mary Chapin Carpenter, were contributing to one of the most artistically fertile periods in country music's history. Griffith was a master observational storyteller and an adroit and emotive singer, and was a key part of this development. She said she was inspired by Woodie Guthrie and Loretta Lynn, and her own songs have been covered by dozens of other musicians. As a pioneering singer-songwriter, Griffith broke ground for artists such as Jimmie Dale Gilmore and the remarkable Iris DeMent. Griffiths' trio of late 80s albums – Lone Star State Of Mind, Little Love Affairs, and One Fair Summer Evening – are masterful blends of folk and modern country.
Nanci Griffith - Late Night Grande Hotel
Lucinda Williams
Lucinda Williams was born in Lake Charles, Louisiana, in 1953, and raised in an academic environment. Her father, Miller, a poet and professor, was her mentor. She says her influences were as much musicians such as Hank Williams as they were the poets ee cummings and Charles Bukowski. It is no wonder she has described her songs as "little short stories." Though she began recording in 1978, Williams was mostly a well-kept secret among roots music devotees until her 1998 breakthrough album, Car Wheels On A Gravel Road, established her as one of the best alt.country musicians. The album had a tumultuous and drawn-out history of re-recordings but the final product serves as one of the great soundtracks to the American story. Williams was named America's Best Songwriter by Time magazine in 2002.
Lucinda Williams - "Changed The Locks" [Live From Austin, TX]
Patty Griffin
Patty Griffin cut her teeth around the Boston folk club scene, and this hugely talented singer-songwriter is a good example of someone whose work covers so many genres of music. A lyricist of unflinching honesty and beauty (as is alt.country luminary Mary Gauthier), she has a powerful soprano voice. During her distinguished career Griffin has moved within the alt.country spectrum (especially with her fine early album Living With Ghosts), but she has also triumphed with folk and Americana records. She even won a Grammy for Best Traditional Gospel Album for 2010's Downtown Church. Among her admirers are Dixie Chicks, who have recorded three of her songs. Griffin has worked regularly with alt.country stars such as Julie and Buddy Miller.
Patty Griffin- Dreaming (Live in Oklahoma City)
Steve Earle
You could never describe Steve Earle as a middle-of-the-road country musician. A passionate, volatile man who owes as much to Bruce Springsteen as he does Hank Williams and Townes Van Zandt, Earle's first albums for MCA include a run of classics: Guitar Town, Exit O and Copperhead Road. He revelled in his divergence from the Nashville establishment and the fact that writing his own songs meant he kept control of the style and content of his music. "I really thought I could save country music," Earle said. "I thought not me but I could be part of something that did." Though singles such as "Copperhead Road" were almost exclusively played on rock radio stations, he built a country music following, too, and slides effortlessly between different genres on albums such as El Corazón (1997). Earle's song "Good-Bye," written in rehab, has the raw melancholy of the very best of alt.country storytelling.
Steve Earle - Guitar Town (Official Music Video)
Gillian Welch
Gillian Welch went to the University Of California to study photography, and, uniquely among the best alt.country musicians, began playing bass in a goth rock band in her teens. A pivotal moment came when she heard bluegrass legends The Stanley Brothers for the first time. That's when, she believes, she had an epiphany. "I found my music," she said. The result, with musical partner and guitarist Dave Rawlings, was one of the great alt.country debut albums: 1996's Revival, produced by the celebrated T Bone Burnett. Every subsequent album has contained alt.country gems. Welch is one of the subtlest and most interesting singer-songwriters of her generation.
Looking for more? Discover the most underrated Americana albums.