Lucinda Williams
The country singer-songwriter is critically acclaimed for albums like Car Wheels on a Gravel Road, Essence, and West.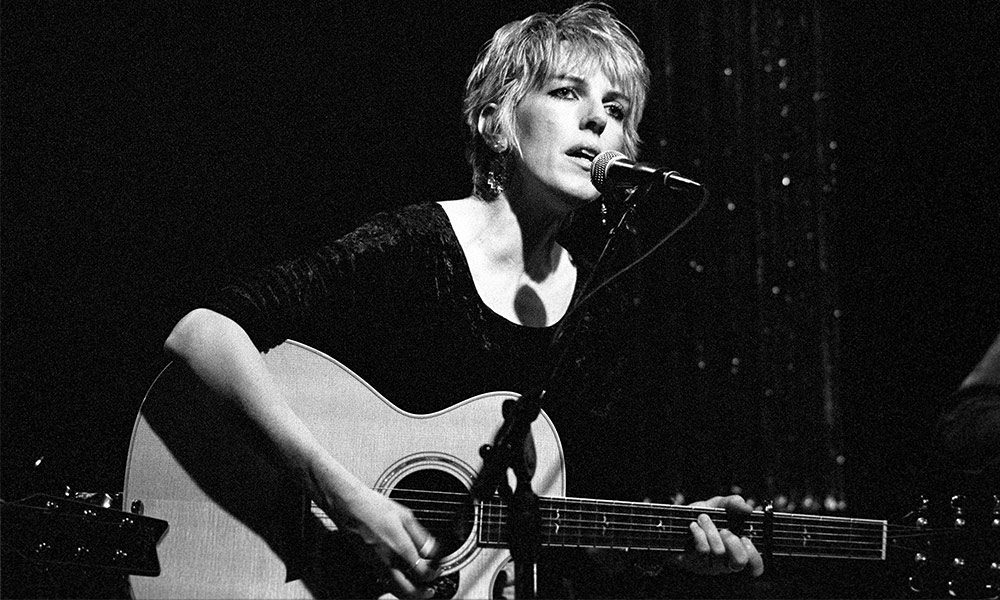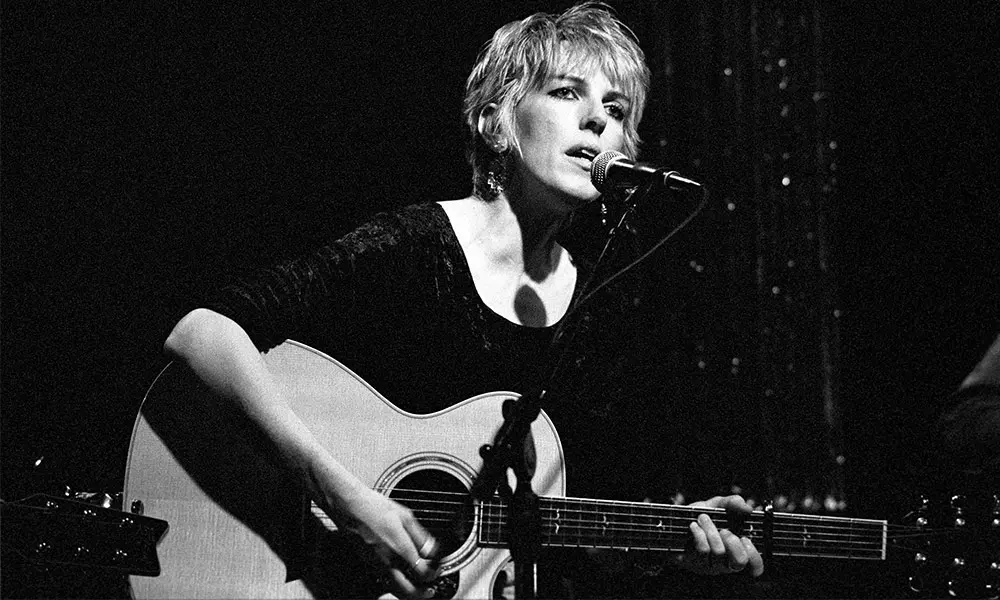 Once deemed too rock and roll for Nashville, too country for LA (heard that one before?), Lucinda Williams is a stickler for her own style and doesn't let a whole lot get in her way. If she was once considered too much of a perfectionist, why should she care? "You can't praise the work and then criticise the process" is her response to that and the results of her labours are there for all to hear. After a few years of struggle, without compromise, but also without much commercial success, this doyenne of literary country music was determined to ensure her songs of the South would get through and they did on the break out disc, the long-awaited Car Wheels On A Gravel Road (1998), which is akin to a guide book on her chosen terrain – emotional and geographical. We are delighted to have that classic and all her subsequent discs. Williams has a magnetic appeal and while her surname is coincidental you can be sure that when Lucinda does it her way the outcome is utter conviction: stories tumble out and tunes chase those stories down. Real people seem to leap `off her lips.
In terms of sales she's been Gold standard since Car Wheels… screeched up and she has the Grammy for Mary Chapin Carpenter's version of her lovely song "Passionate Kisses" and Wheels… itself won as best contemporary folk album (also topping various Best of Year polls) and causing Emmylou Harris to venture that "Lucinda should be at the centre of the country music world, she is the very best the music can offer." We'd echo that but Williams is more concerned with her musical palette. "I like to pay homage, it's like a respect thing almost, like being proud of where you're from and proud of your roots. I think everybody should be proud of where they're from." Let's see where she's coming from.
Born in Lake Charles, Louisiana in 1953 Lucinda Williams was raised in an academic environment where her father Miller, a poet and professor, was her mentor. She wanted to be a cultural anthropologist but music got in the way and she grew up loving Bob Dylan, Joan Baez, Hank Williams and Peter, Paul and Mary.
A gifted creative writer and a budding guitarist who rapidly developed her own voice, Williams graduated from the University of Arkansas and then moved to Texas. Her early recorded forays, Ramblin' On My Mind and Happy Woman Blues are both excellent but received little notice in the US and it was the English alternative label Rough Trade who snapped her third album up. The self-titled Lucinda Williams (1986) now began to shape her sound. Recording with producer Gurf Morlix, another Austin resident, she honed her lyrics and blossomed. Sweet Old World (1992) cemented her reputation and was graced with guests like Benmont Tench, Byron Berline and Duane Jarvis, Morlix handling most of the stringed stuff.
The rave reviews began to flood in, not before time, and her fifth disc – Car Wheels On A Gravel Road – set her on the smart side of main street. Steve Earle, Morlix and Williams herself worked on producing this album, many months in the making. The gestation was troubled but the outcome was magnificent. Travelogues around the South, broken love affairs and superb observational stories abound. This is a total 5* classic and is the ideal place to discover Williams.
Emmylou appears on "Greenville" and the backing cast is exemplary: Earle, Charlie Sexton, Buddy Miller, Greg Leisz – all specialists in their own right. They willingly provided their services and boy was it worth the wait. Look for the Deluxe Edition where you can hear gems like "Metal Firecracker" and "Right in Time" in the studio and live on the boards in Philadelphia. A true coming of age disc that was accompanied by significant tours supporting Bob Dylan, The Allman Brothers and Tom Petty and the Heartbreakers.
Too good to deny, they said: and she was and is. Essence lands in 2001 with Sexton and bassist Tony Garner (from Dylan's band), Jim Keltner, Reese Wynans and Ryan Adams involved. The souped-up Car Wheels… tone hasn't gone but the tone is more intimate and Williams sounds like she is inside the listener's head during "I Envy the Wind", "Are You Down" and "Out of Touch". Her brand of therapy and honesty strikes so many chords that it can't be filed away under Americana.
World Without Tears (2003) strips the arrangements right back and leaves Lucinda out front. Once again she won unanimously euphoric plaudits. Grooves, riffs and smoking hot words are everywhere and some writers will assert that she is now the key album maker of the age. We can only echo that sentiment and still pull out "American Dream", "Atonement" and "Ventura" for sustenance. There's anger and bloodletting here and tunes that stick in the teeth and Doug Pettibone looms large on electric. What's not to like?
Couple this with the expanded Live @ The Fillmore (2003) and you will get her career overview in 155 minutes of superlative clarity – summed up in the crunching "Real Live Bleeding Fingers and Broken Guitar Strings."
Four years on Lucinda Williams goes West with the legendary Hal Willner shaping another masterpiece whose thirteen cuts etch themselves into the listener's cranium. The opening heart breaker "Are You Alright?" is a crushing intro that was used in True Detective (episode 4) and just grows more telling in the aftermath. Williams has also never sung better than she does here and on "What If" and "Wrap My Head Around That". The melodies are powerful, the words resonate – soulful country doesn't really get much better. Essential and recommended for discovery this is an emotional rescue disc.
With the world awoken to Williams' worth the balm of Little Honey can prop us up again. Flocking to her cause are Elvis Costello ("Jailhouse Tears") Matthew Sweet and Susannah Hoffs, while Charlie Louvin and Jim Lauderdale keep it on a pure country track during "Well Well Well". Whatever the secret, it was out now and this becomes her first Billboard Top Ten disc with a little AC/DC in the shape of "It's a Long Way to the Top" closing out an album of enormous clarity.
Lucinda's tenth studio disc is Blessed, in every sense. Don Was, husband Tom Overby and Eric Liljestrand sit in the booth, Costello adds electric guitar, Sweet lives up to his name on backing vocals and Leisz slips in his trademark and excellent Pedal Steel. Stand out cuts are – well, the whole lot – but try "Seeing Black (dedicated to the late Vic Chesnutt) and the sinuous "I Don't Know How You're Living" for their visceral charm. The Deluxe Edition adds demo versions known as The Kitchen Tapes and these bolster a brilliant venture.
Down Where the Spirit Meets the Bone (2014) is a 2-CD set. If grief and raw fury have pervaded her work on occasion she now sounds more circumspect and yet no less incisive when it comes to exploring the human condition. A songwriter at the peak of her powers Williams is unmatched when it comes to telling a home truth and on "Stowaway in Your Heart" and "Wrong Number" she nails the pitfalls and paradise of love like no other artist in her field. Again the music is sublime: Tony Joe White, Jakob Dylan, Bill Frisell and the late lamented Ian McLagan are on hand but it's Lucinda's songs that carry all before her. "Compassion" is based around a poem by her father Miller, and his phrase gives her the album title. Lucinda Williams did this in the knowledge that her father was in his last months and he passed away in January 2015.
Time magazine called Lucinda Williams "America's best songwriter" and her devotees will say amen to that. Discover that fact for yourself and look forward to what she does next. Given that her fans include David Byrne, Chuck Prophet, Yo La Tengo, Allison Moorer, Mike Campbell, Greg Dulli and the great Shelby Lynne you'll be joining some illustrious company. The woman is simply a legend, but don't take our word for it: discover Lucinda Williams for yourself.
Words: Max Bell