So Just What is Southern Rock?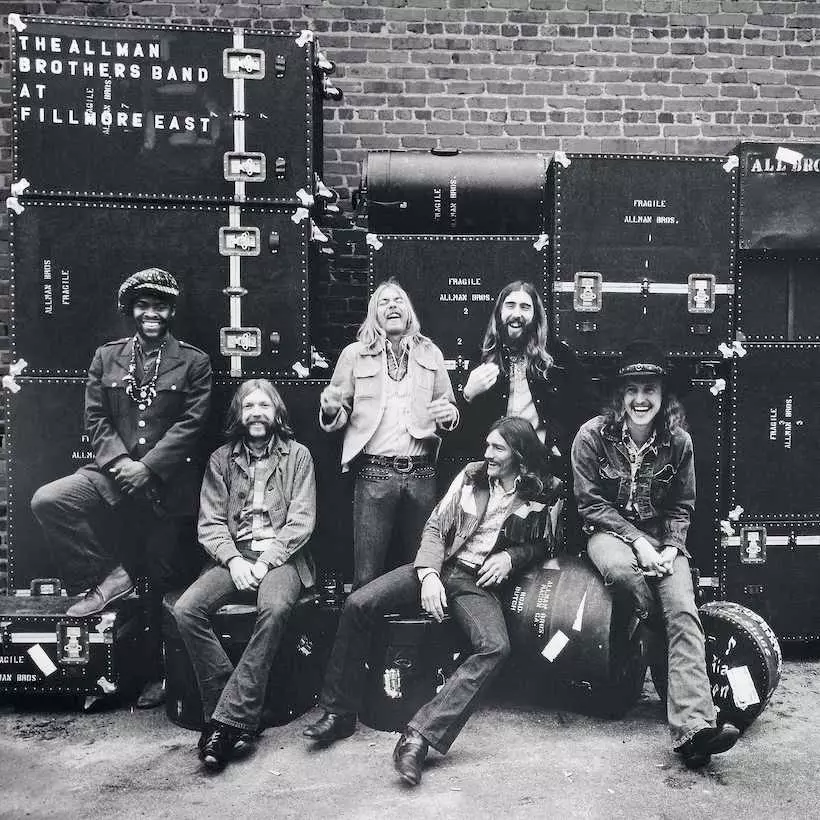 For many their first exposure to Southern Rock is through Eric Clapton – By hiring the backbone of Delaney and Bonnie's band, Clapton gave more than just a nod to Southern Rock on the Derek And The Dominos album and with Duane Allman from the Allman Brothers providing the slide guitar on the classic 'Layla', he brought the genre into the mainstream. Layla and Other Assorted Love Songs was wall-to-wall Southern Rock and chock-full of the Blues. For others, their first real piece of genuine Southern Rock was from watching BBC TV's Top Gear who used the Allman Bothers Band's Jessica as its theme tune.
Southern Rock has one big foot firmly in the blues, another, maybe slightly smaller foot in country music and it all comes together in a unique style that has Elvis, Jerry Lee, Muddy and Buddy as its musical Godparents while travelling along a road that's entirely its own. The spiritual home of this music is Macon, Georgia where Phil Walden founded Capricorn Records whose artist roster read like a who's who of Southern Rock. There was Wet Willie, Grinderswitch, Elvin Bishop, The Marshall Tucker Band and of course The Allman Brothers Band. It's a musical family with more than its fair share of tragedy with several bands losing members in tragic circumstances. Southern Rock rocks hard, but it also has a good deal of more melodic rock with the kind of well-crafted lyrics that you would expect from music that is steeped in country roots. The Ozark Mountain Daredevils, Atlanta Rhythm Section and JJ Cale led the way towards a subtler form of rock.
The other musicians that made up Derek and The Dominos were keyboard player, Bobby Whitlock, Carl Radle on bass and drummer Jim Gordon, all of whom had been members of Delaney and Bonnie's group which at one point included Clapton. Both Gordon and Radle played with Joe Cocker's band, Mad Dogs & Englishman. Radle and Gordon also played on Dave Mason's brilliant album, Alone Together, along with Delaney & Bonnie and Leon Russell, who also played with the Mad Dogs. All of these musicians were steeped in Southern Rock and helped spread the word about the sound of the South; Clapton, Cocker and Mason doing so with all the enthusiasm of converts to a cause.
If you're looking for a band that wreaks Southern Rock then no better place to start than with the Allman Brothers. Formed in Jacksonville, Florida by the brothers Allman they were the catalyst for numerous other bands to introduce a little of their own southern-ness to rock. There's Duane Allman and his sinuous slide guitar solos, brother Greg hunched over his Hammond B3 pounding out the atmosphere, as well as handling most of the vocals and there's Dicky Betts whose rippling counterpoint guitar offers an amazing alternative to Duane.
The band's self-titled debut album in 1969 failed to chart but it did include one stone-cold Southern Rock classic, Greg Allman's Whipping Post. 1971's Idlewild South was a minor hit while The Allman Brothers at Fillmore East almost made the US Top 10 the following year, before Eat A Peach went to No.4 in 1972. In 1973 Brothers and Sisters topped the album charts in America and broke the band in many countries around the world. Brothers and Sisters included the instrumental, Jessica ¬– the theme tune to the BBC TV's Top Gear programme.
For many people, their live album from Fillmore East is one of rock's definitive concert recordings. It was also the last complete recording on which Duane Allman played as he was killed in a motorcycle accident in October 1971. He can be heard on Eat a Peach, the recording on which the band were working when he died. Both Dicky Betts and Greg Allman later worked solo and produced albums that are steeped in the Southern Rock tradition. Betts's Highway Call is a guitar players delight and demonstrates just how important he was to 'the sound' of the Allman Brothers and Southern Rock in general. Greg is still working and recording and his recent album, Low Country Blues, has been a critical and commercial success.
If Macon is Southern Rock's spiritual home then Jacksonville is arguably its birthplace, because like the The Allman Brothers Band, Lynyrd Skynyrd came from the Floridian city. Similarly, theirs was a story with more than its fair share of tragedy. But before the heartaches, theirs was a story of friendship, courage, and determination as well as great music.
Ronnie Van Zant, Allen Collins, and Gary Rossington formed a band in 1964 and by 1970 had decided to change their name and settled on the name of a teacher from Rossington's school – Leonard Skinner. In 1972 Al Kooper saw the band at an Atlanta club and signed them to his Sounds of the South label. Their name change was reflected in the title of their first album, Pronounced 'Lĕh-'nérd 'Skin-'nérd; in August 1973 the album featured the amazing Free Bird which made the Billboard charts after getting huge airplay on US rock stations and launched the triple lead guitar sound of the band.
While the Allman Brothers had a hint of the jazzy about them, Skynyrd were the epitome of a hard-driving, bluesy rock band, although this sometimes prevented people from appreciating just what a fine songwriter Ronnie Van Zant was. Following their debut release the band came up with a string of fine albums – Second Helping, Nuthin' Fancy, Give Me Back My Bullets and One More for the Road – the obligatory live album. Standout tracks from the band include Sweet Home Alabama, Saturday Night Special and Double Trouble. Their 1977 album, Street Survivors had been out for just a week and the band two days into a major tour when their chartered aircraft ran out of fuel and crashed in Mississippi, killing Van Zant, their new brilliant guitarist Steve Gaines and his sister Cassie, a backing singer for the band. Almost inevitably the band broke up but their legacy lives on and their place at Southern Rock's top table is guaranteed.
From Missouri the Ozark Mountain Daredevils signed to the A&M label and recorded their self titled debut album in England with Glyn Johns (well known for working with the Who and on the Eagles first three albums) in 1973. The album featured If You Wanna Get to Heaven that heralded the band's unique mix of Southern-influenced rock, but with more than a toehold in the world of country and bluegrass. Their second album, It'll Shine When it Shines featured Jackie Blue that was a top 3 hit in America. In all they recorded five albums for A&M and as well as remaining firm favourites on the radio their albums are always interesting and full of great songs.
Essentially the Atlanta Rhythm Section was a studio band based at Studio One in Doraville, Georgia that evolved from Classics IV who are best remembered for their pop hits, 'Spooky' and 'Traces'. The Atlanta Rhythm Section's self-titled debut came out in 1971. It was not until 1976, five albums later that the band had their breakthrough success on the singles chart with So Into You from their alum, A Rock and Roll Alternative and they followed this a year later with Imaginary Lover from the Champagne Jam album. Of their nine albums, they made for MCA and Polydor, Dog Days and Red Tape are firm favourites with their fans.
Southern Rock today is a less well defined musical genre but both The Drive By Truckers and The Kentucky Headhunters whose longevity and experience created three excellent records for Mercury are carrying a torch for the music. The Truckers with their three lead guitars and the Headhunters are fully paid up advocates for the Southern States and let us all know that the South will rise again… and again.
Format:
UK English