'Songs From The Sparkle Lounge': How Def Leppard Shined In The 00s
Following a reinvigorating covers album, 'Songs From The Sparkle Lounge' found Def Leppard shining brightly in the early 21st century.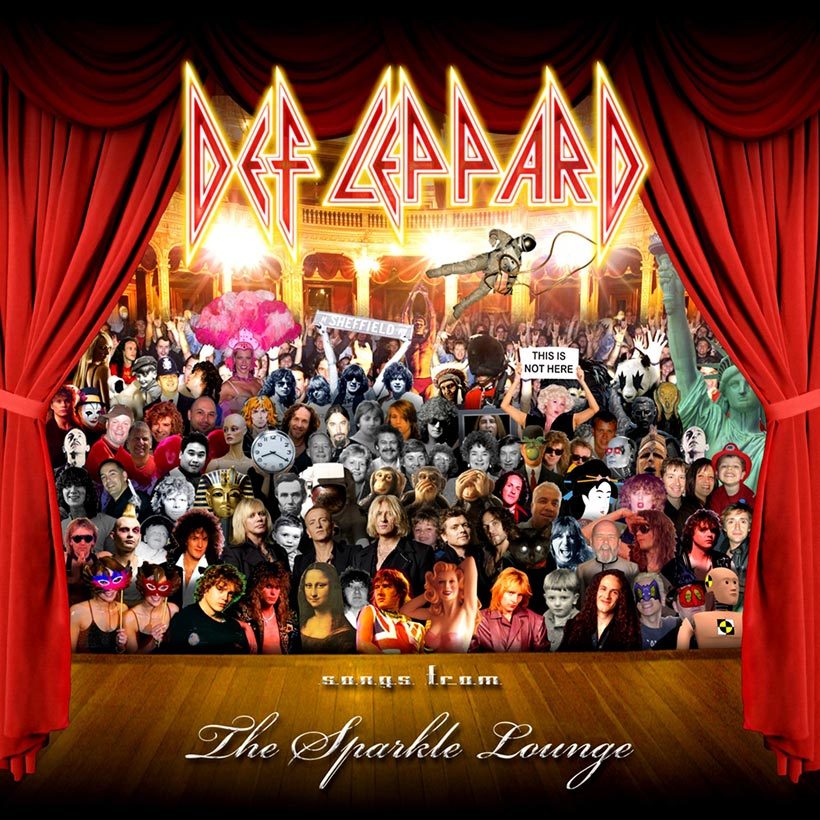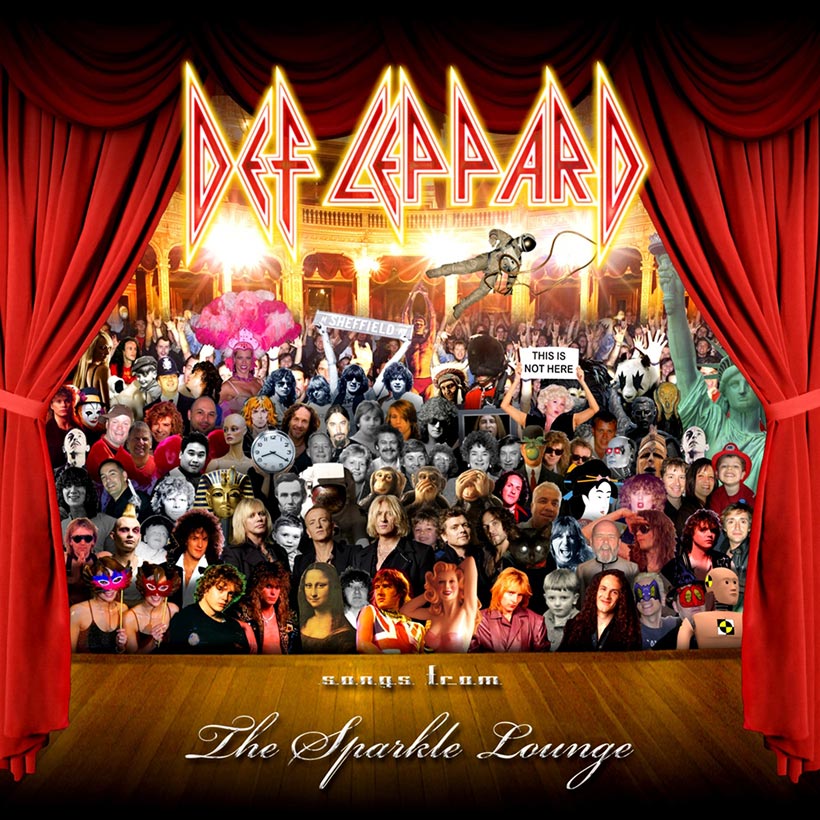 Few would contest that their colossal, late 20th-century triumvirate, Pyromania, Hysteria, and Adrenalize, still define Def Leppard's oeuvre. Yet quality control remains paramount for this seemingly invincible Sheffield quartet, and they've continually proved their mettle this side of Y2K – not least with April 2008's lean, hungry and passionate Songs From The Sparkle Lounge.
Listen to Songs From The Sparkle Lounge now.
To their credit, Joe Elliott and company have never played it safe. Instead of sticking to their guns with the anthemic power rock that made their name and aided their safe passage through the early 90s grunge tsunami, the band explored new styles post-Adrenalize, crafting sonically diverse albums including 1996's Slang and 2002's mainstream pop-inclined X.
Having established their versatility, they returned with 2006's Yeah!. A ballsy covers album on which the band put their inimitable stamp on classic rock songs from their own childhood, the record included choice reinventions of songs by legendary artists The Kinks, Sweet, Thin Lizzy, ELO, Faces, and Blondie.
Recalibrating creativity
Yeah! rewarded Def Leppard with a brace of positive critical notices, but it was a success in more than one sense. As guitarist Phil Collen told Billboard in 2008, the project was such a blast it recalibrated Def Leppard's creativity and led to them writing and recording Songs From The Sparkle Lounge.
"It was so much fun to get in a studio and record some of our favorite songs in a Def Leppard style, and not always the obvious choices," Collen said of Yeah!. "We were on a roll after that and all we've done is kept that playful, fun vibe alive."
Def Leppard toured Yeah! extensively and stayed on the road for 2007's Downstage Thrust jaunt, coinciding with the 20th-anniversary reissue of Hysteria. They also worked extensively on honing new material in a backstage rehearsal area known as The Sparkle Lounge, which also provided the inspiration for the album's title.
"[The Sparkle Lounge] was the name our crew gave to the trailer we practiced in when were out on tour," Collen revealed to Billboard. "We'd have little amps set up and these tiny decorative lights all over the place to give it some vibe."
Dripping with attitude
Taking their mojo into the studio with producer Ronan McHugh, the band emerged with a state-of-the-art rock record. Fans of Leppard at their anthemic best were catered for by "Tomorrow," "Bad Actress" and the stomping, glam-tinged "C'mon C'mon," while the ambitious "Love" – featuring multi-tracked Queen-esque harmonies, phased guitars, and one of Elliott's most plaintive vocals – ticked the Epic Ballad box in style.
Def Leppard - Nine Lives ft. Tim McGraw
Elsewhere, however, the band adroitly incorporated fresh textures into their trademark sound. Urgent opening track "Go" and the brooding "Gotta Let It Go" featured strategically employed loops, samples, and grunge-y guitar riffs, while a "Strawberry Fields"-esque Mellotron added a new dimension to the absorbing pop-rock hybrid "Only The Good Die Young." Long-term Leppard fans, meanwhile, may have initially been surprised to hear Joe Elliott sharing the mic with country superstar Tim McGraw on Song From The Sparkle Lounge's first single, "Nine Lives," but instead of a "Honky Tonk Women"-style exercise, the track turned out to be a mean'n'dirty rawk workout, dripping with attitude and braggadocio.
Typically, the band were already back on the road, ploughing through another US trek with Styx, before their new album landed in the shops, on April 25, 2008. A triumphant arena tour of the UK with Whitesnake then followed on from Songs From The Sparkle Lounge peaking inside the Top 10 on both sides of the Atlantic, proving categorically that Def Leppard were still among the leaders of the pack.