'Adrenalize': How Def Leppard Gave 90s Rock A Shot In The Arm
Released at the height of grunge, 'Adrenalize,' Def Leppard's much-anticipated follow-up to 'Hysteria,' saw the group reclaim the rock mantle.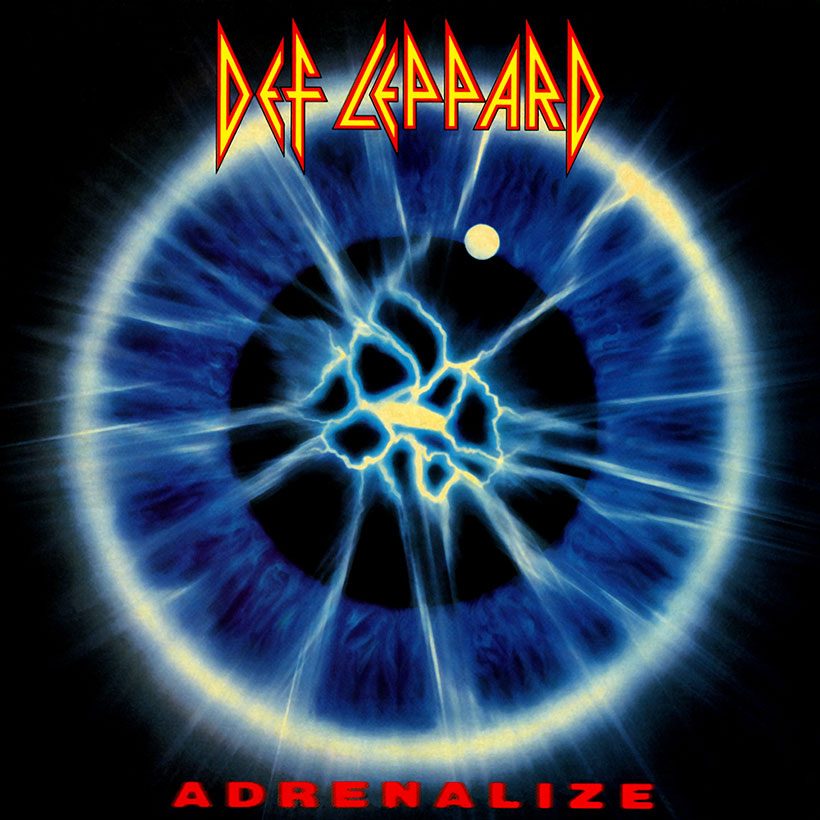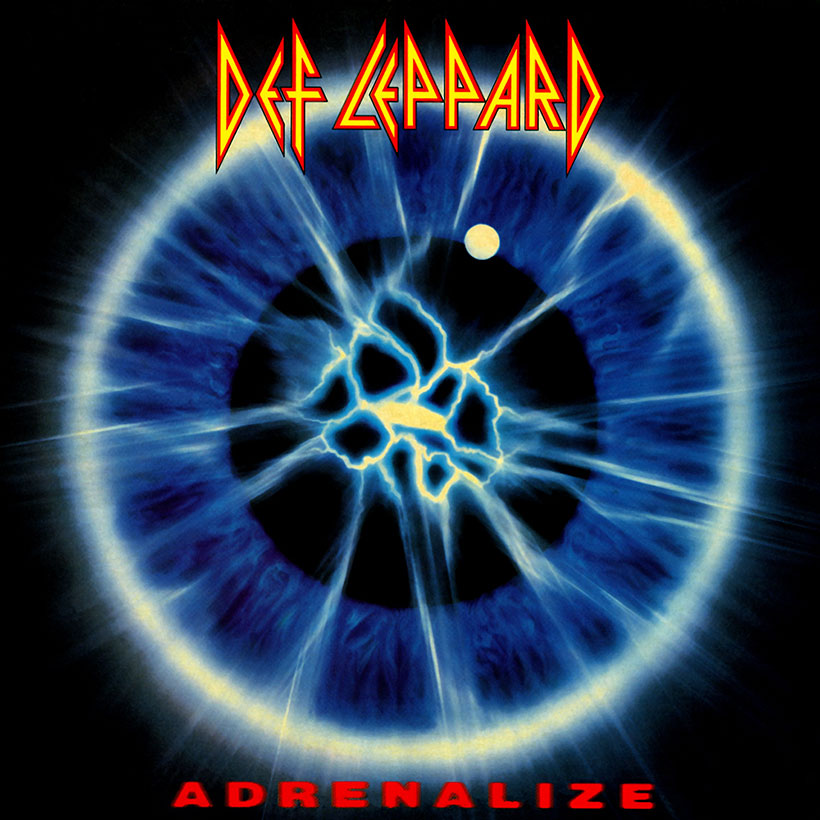 Def Leppard's landmark fourth album, Hysteria, was a case study in turning tragedy into triumph, but circumstances forced the band to respond to adversity for a second time when they came to record its much-anticipated follow-up, Adrenalize.
Listen to Adrenalize on Apple Music and Spotify.
The Sheffield quintet showed true Yorkshire grit en route to realizing Hysteria, with drummer Rick Allen overcoming a near-fatal car crash that left him without his left arm. Yet, after Allen courageously mastered a customized kit, Leppard played on, with Hysteria living up to its name, selling a whopping 25 million copies worldwide and spawning no less than seven hit singles.
However, the band was hit harder still as they worked up the Adrenalize songs, when guitarist and songwriter Steve Clark died as a result of alcohol-related issues in January 1991, aged just 30. Naturally, his bandmates were devastated, but thanks to their close-knit friendship, the group continued, in some cases working on multi-track demos Clark and fellow guitarist Phil Collen had prepared for Leppard's next album.
Def Leppard - Have You Ever Needed Someone So Bad?
Since Collen was recruited during the making of 1981's High'n'Dry, he had developed an almost telepathic understanding with Clark. The two guitarists' dextrous, inter-linking lead and rhythm parts were a crucial element of the hit albums Pyromania and Hysteria, and their trademark dueling fretboards were woven into the very fabric of Def Leppard's sound.
Accordingly, Collen felt Clark's loss especially deeply when he shouldered the burden of playing all the guitars on Adrenalize. "I was sitting there with him [Clark] when he played along to the original parts," he later told Classic Rock's Geoff Barton. "I could relay that, but it was like playing along to a ghost."
Def Leppard - Heaven Is (Live on Top Of The Pops)
Nonetheless, Def Leppard dug in, rallied, and returned to the studio. On this occasion, long-time producer Mutt Lange was absent, though the group was still in safe hands as Hysteria engineer Mike Shipley (later a Grammy-winner for his work on Alison Krauss & Union Station's Paper Plane album) manned the console.
Fans would have been forgiven for worrying whether Def Leppard could survive Steve Clark's loss, yet when Adrenalize was released, on March 31, 1992, they could breathe a collective sigh of relief. With the album's lead cut, the ridiculously infectious "Let's Get Rocked," setting the tone, Adrenalize again delivered in spades.
Def Leppard - Let's Get Rocked (Live on Top Of The Pops)
The album featured its fair shares of lascivious rockers ("Make Love Like A Man," "Personal Property," "Tear It Down"), but they were tempered with soaring, radio-friendly anthems such as "Heaven Is" and the glorious widescreen ballad "Have You Ever Needed Someone So Bad." Perhaps inevitably, however, Leppard were at their most ambitious on "White Lightning": an epic, seven-minute salute to their fallen comrade, on which Phil Collen summoned up some astounding lead playing.
Rolling Stone astutely described Adrenalize as "a seemingly unending string of energetic, hook-heavy songs about girls", and after "Let's Get Rocked" powered up to No.2 in the UK and cracked the Billboard Top 20, the album planted its flag at the summit of the UK and US album charts. No mean feat for a hard rock/metal album released while grunge superstars such as Nirvana and Pearl Jam were at the height of their fame.
Def Leppard - Make Love Like A Man (Live On Top Of The Pops)
Keen to reassure fans they were back for good, Def Leppard recruited versatile former Dio/Whitesnake guitarist Vivian Campbell to partner Phil Collen, and set out on an 18-month world tour, kicking off in the wake of the band's much-acclaimed appearance at the star-studded Freddie Mercury Tribute Concert at London's Wembley Stadium, in April '92. Cumulatively, all this activity led to Adrenalize yielding further multi-platinum rewards for this seemingly invincible quintet blessed with an inherent knack for facing down the odds and coming up triumphant.