Cover Stars: How Def Leppard's Dreams Came True With 'Yeah!'
Having long planned a Def Leppard covers album, the band fully delivered with 'Yeah!', a euphoric homage to their formative inspirations.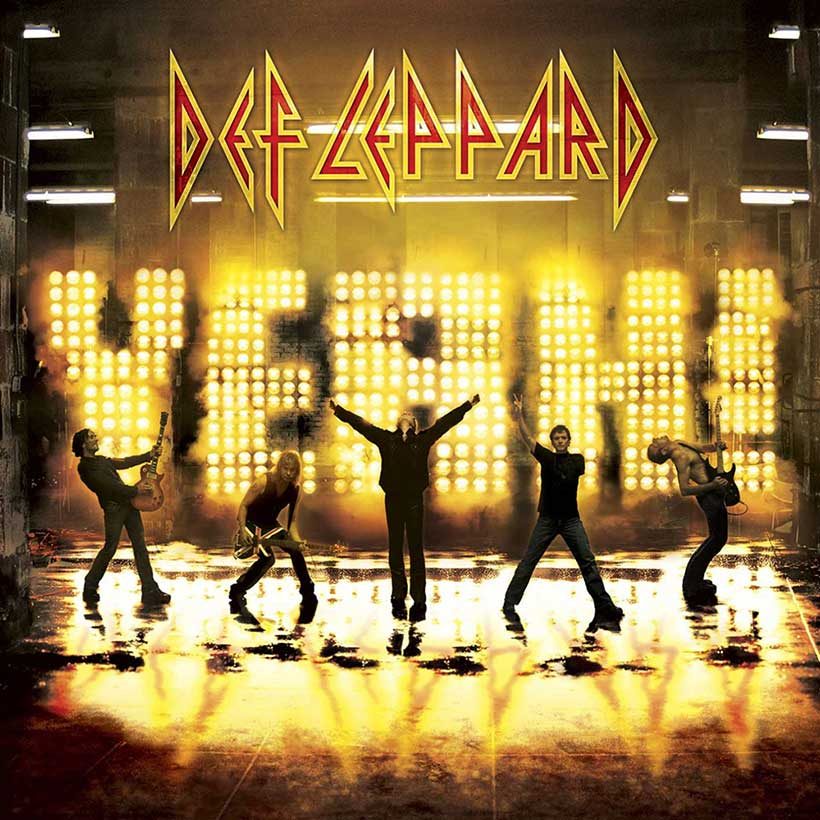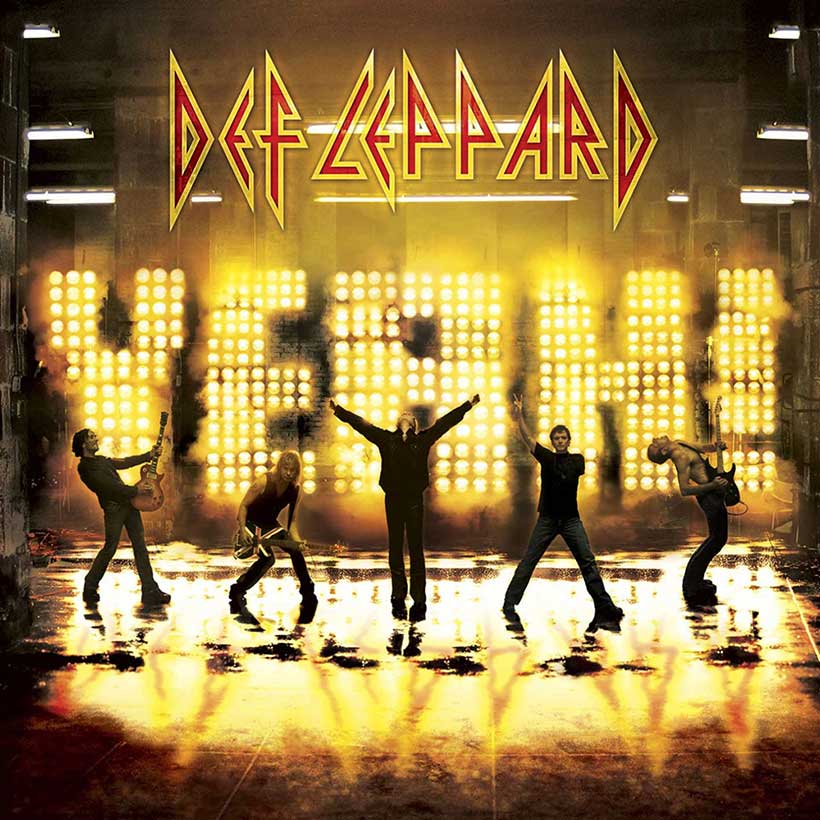 Def Leppard released Yeah! in May 2006, but vocalist Joe Elliott first conceived the idea of recording a fully-fledged Def Leppard covers album over two decades earlier – around the time that the band's commercial breakthrough, Pyromania, caught fire around the world.
"The Yeah! album has been in the making in my head since 1983," Elliott informed Billboard in 2006, when the album first appeared. "It got shoved aside as we were making our own records. [These are] songs that were inspirational to us as young kids, when we were pulling our parents' sleeves and saying, 'I want a guitar for Christmas, please!'"
Elliott doggedly hung onto his dream of a Def Leppard covers album, and the band took a step closer to realizing it during the tour behind 2002's pop-oriented X, when their setlist regularly made space for their inimitable versions of several collective favorites, including Badfinger's "No Matter What" and Thin Lizzy's "Don't Believe A Word."
Interviews undertaken by Elliott and company during the X tour also repeatedly hinted that the long-mooted Def Leppard covers album was finally about to materialize in the near future. There was truth in the rumor, too, as the new record – soon to be christened Yeah! – quickly took shape throughout self-produced sessions at Dublin's Joe's Garage Studios during the summer of 2004.
Yeah! was originally slated for release during the autumn of that same year, but after Mercury launched the highly successful anthology collection, Best Of Def Leppard (rechristened Rock Of Ages: The Definitive Collection in the US) and extensive touring ate up much of 2005, the band's new album eventually appeared in May 2006.
Taking its cue from David Bowie's Pin Ups, Yeah! dug considerably deeper than the standard covers album, even if most would agree that tough, anthemic fare such as the aforementioned "Don't Believe A Word," Faces' raunchy "Stay With Me" and The Sweet's glam rock stomper "Hell Raiser" are tailor-made for these stalwart Yorkshire rockers. At the same time, however, few would have expected them to insert loops and samples into a sparse'n'neat reinvention of David Essex's 1972 hit "Rock On," or rise to the leftfield challenges presented by the acid-fried funk of John Kongos' "He's Gonna Step On You Again" and ELO's swooping, Beatles-esque "10538 Overture" with such enthusiasm and aplomb.
DEF LEPPARD - Songs That Inspired Us To Create YEAH!
Yet, as Joe Elliott accurately pointed out to Rolling Stone, Def Leppard "were always a lot more pop than heavy metal… we could work both ways, we could tour with Journey or Bryan Adams, and we could tour with Scorpions too." Concurring with Elliott's summation, the same prestigious publication went on to shower the record in praise, their four-star review declaring that "it's good enough to just hear the band and see where all the Hysteria came from."
Nostalgic it may have been, but Yeah! was powered by an enviable contemporary energy which ensured that Def Leppard's ardent fanbase also responded in the affirmative and sent the record into the Top 20 of the Billboard 200. The album's potent, life-affirming vibe also spilled over into the writing and recording of 2008's Songs From The Sparkle Lounge: Def Leppard's most confident and forward-thinking collection of original songs since 1996's Slang.
The Def Leppard Volume Two 7CD and 7LP box set is out now and can be bought here.