reDiscover Crowded House's 'Temple Of Low Men'
Darker and more introspective than its predecessor, Crowded House's 'Temple Of Low Men' suggested the group had reservations about going up in the world.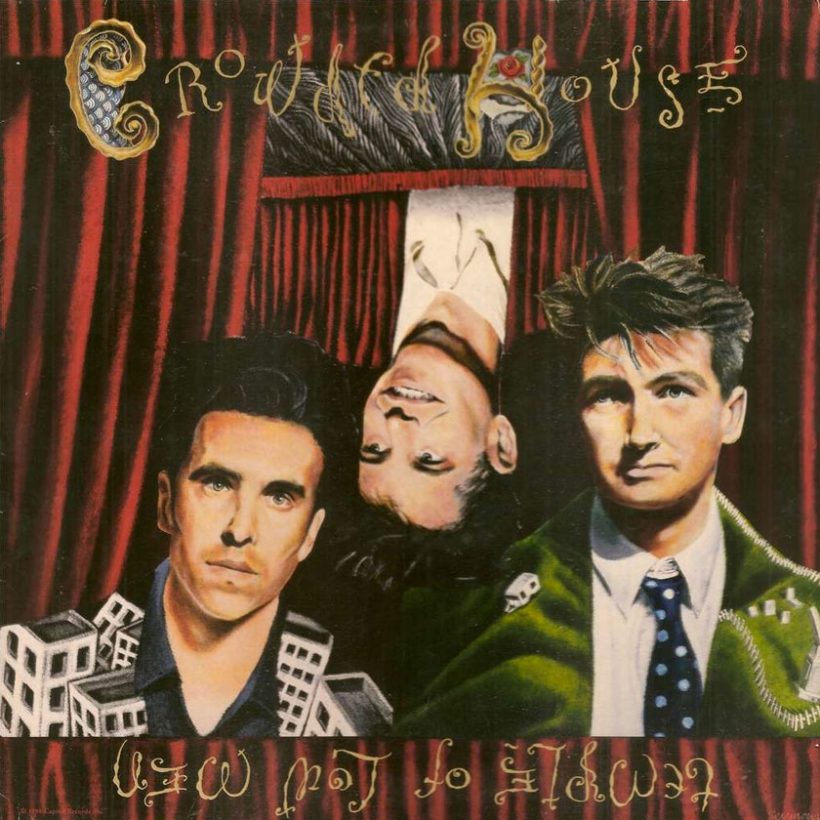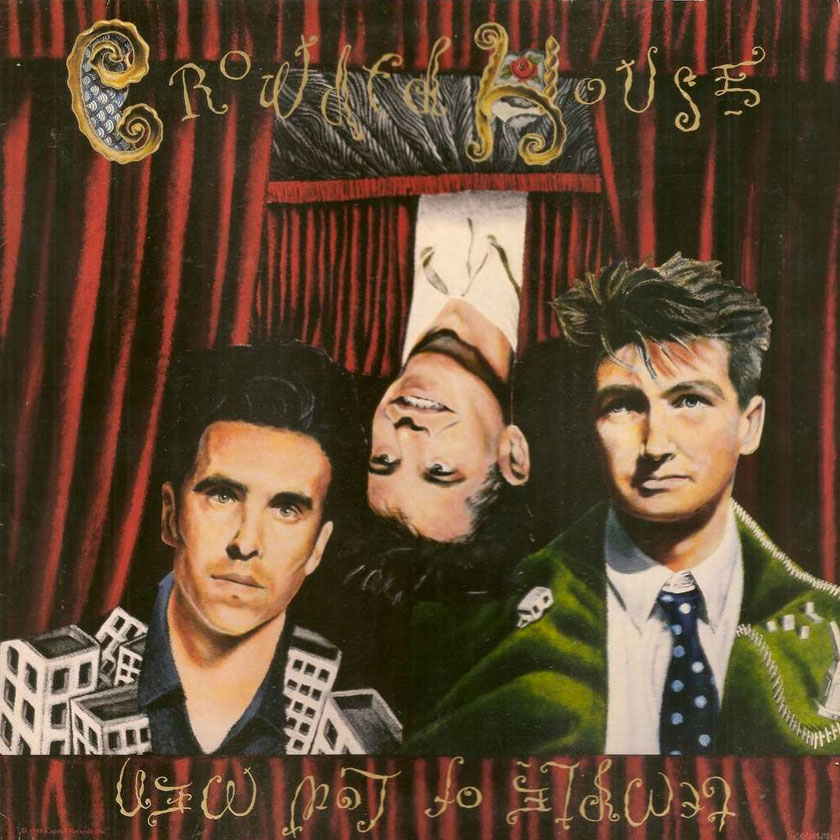 Despite Neil Finn's track record with eclectic Kiwi popsters Split Enz, his new band, Crowded House, were still relative unknowns when they signed with Capitol Records, and they had to fight to make headway with their eponymous 1986 debut.
However, all the promotional chores and low-key club dates eventually paid off when the album's majestic fourth single, "Don't Dream It's Over," went supernova, peaking at No.2 on the US Billboard Hot 100 in the spring of 1987. As a result of its success, the parent album also took off, eventually yielding platinum certifications in North America, Canada, and Australia. With the critics also salivating over the quality of Neil Finn's songs (Spin magazine's Brian Cullman's review even proclaimed Crowded House to be "the best record I've heard this year") the underdogs suddenly appeared to have taken the mainstream by storm. Yet the band's belated success posed new problems for Neil Finn, who was soon under pressure to deliver a second album of a similar caliber.
On the surface, the band made light of the situation, even joking that their sophomore release would be entitled Mediocre Follow-Up. Business in the studio, however, was focused and serious, with Finn, Nick Seymour, and Paul Hester reconvening for sessions with Crowded House production team Mitchell Froom and Tchad Blake in both LA and Melbourne, Australia.
Temple Of Low Men, the record the group ultimately emerged with in July '88, was darker and notably more introspective than its predecessor. With Froom again adding evocative, Beatles-esque keyboard frills, the record's primary currency was haunting ballads such as "I Feel Possessed" and the elusive, infidelity related "Into Temptation," while even superficially upbeat tunes, including "Killeye" and the cautionary "Mansion In The Slums" ("the taste of success only lasts you half an hour or less"), suggested that Crowded House were already having reservations about going up in the world.
It wasn't all bleak, however. Indeed, Finn's inherent melodic skills were honed to perfection on the record's two best-selling singles, the effervescent "When You Come" and the world-weary, country-flavored "Better Be Home Soon," while jazzy live favorite "Sister Madly" was further elevated by a quicksilver, Scotty Moore-esque solo from a guesting Richard Thompson.
Crowded House - Better Be Home Soon (Official Video)
Commercially, Temple Of Low Men failed to hit the heights of the confident, poppy Crowded House, though it more than held its own. Peaking at No.40 on the US Billboard 200, it also topped the Australian LP charts and garnered platinum certifications in New Zealand and Canada.
Further buoyed by positive critical notices, including an enthusiastic four-star review from Rolling Stone, Temple…'s performance appeared to have kept Crowded House on course for major success, though, as it turned out, the band would have to overcome a series of stumbles before they could deliver their glorious third LP, Woodface.
Each of Crowded House's albums have been reissued on vinyl and in expanded 2CD editions, and are available as complete bundles here.