Nick Seymour: Crowded House Reissues "A Delight"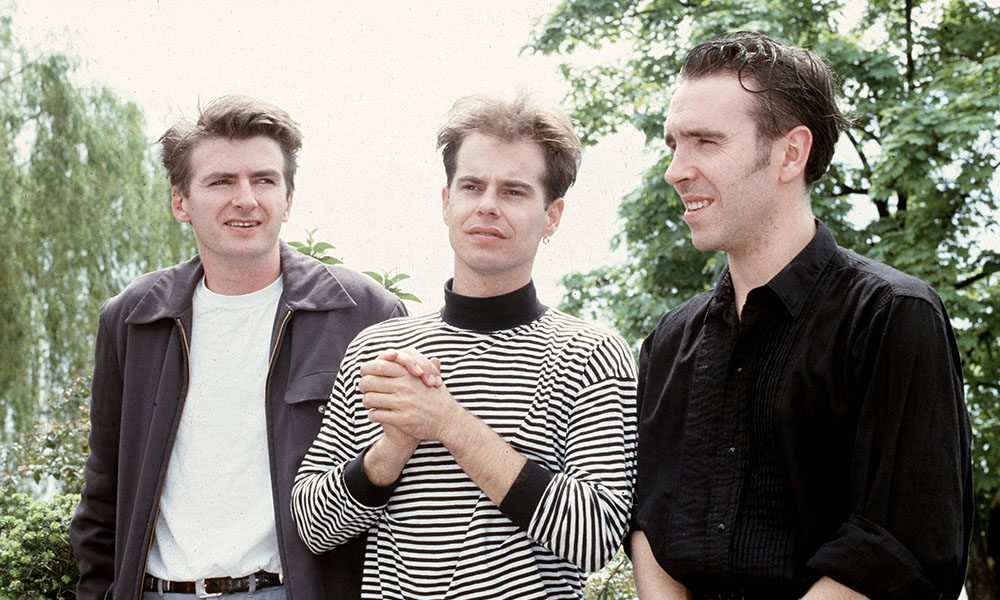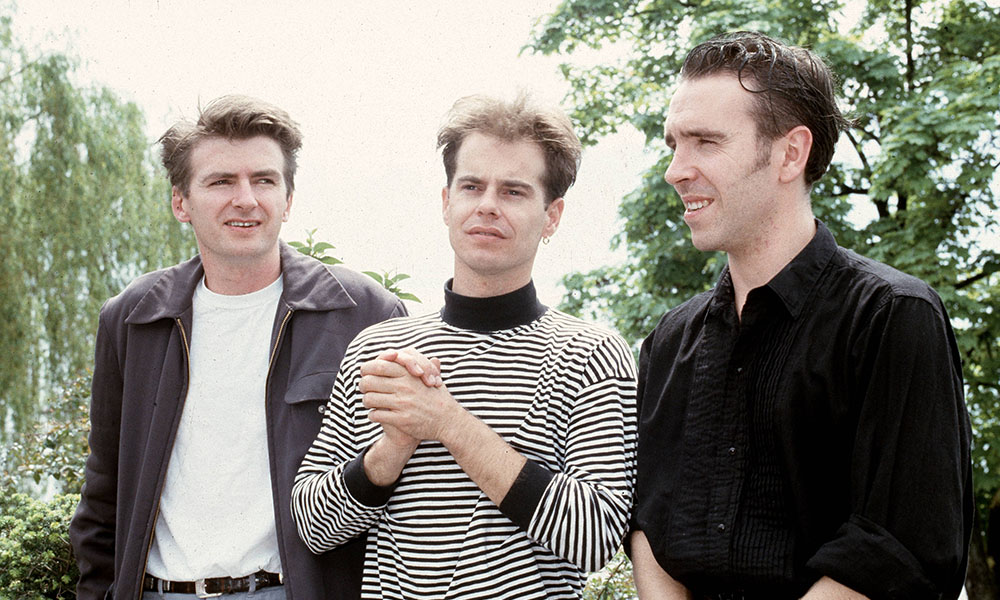 Crowded House bassist Nick Seymour says that the lavishly-mounted, deluxe reissues of the beloved band's entire catalogue, 30 years after their debut release emerged to universal acclaim, is "a delight" for him to listen to.
Released on 11 November, the albums — all six Crowded House studio records as well as the Afterglow compilation — are newly available as deluxe 2CD editions and on 180gm vinyl. Each one features a treasure trove of never-before-released demos, alternate takes, rare b-sides and more, including Seymour's new artwork for the releases.
Seymour spoke to uDiscover writer Paul Sexton on UK national broadcaster BBC Radio 2 this weekend, during Sexton's latest shows deputising as presenter for Bob Harris. Here's a link to the feature, which begins at about 14'00" into the show.
"It's more than just a vulgar ploy to try and sell our back catalogue," laughs Nick. "It includes all the demos of pretty much every album track, so it's like a data dump of all of primarily Neil [Finn]'s demos that he recorded in his little workroom in various houses that he lived in, mainly in Melbourne.
"So it's all the demos from pretty much a ten-year period of Neil's writing. Some of them are breathtakingly close to the finished recording, and some of them show the exact route that a song took when it was presented to the band, and the band rehearsed it up, and changed tempo, or what type of feel the song was."
Seymour says that the process of compiling and examining the works-in-progress were a revealing exercise for the band. "It's a real thorough investigation of what the band was, I think, the actual chemistry of the band and the input that we all had on Neil's pretty much spectacular ability to record demos.
"He's always been a really good demo recorder in the wee hours of the night, just at a little desk with a four-track, or however he did it in those days," he continues. "So that's what's included in this release, and that's what makes it really a delight for me to listen to, all these years after.
"Every time we went into a studio to make an album, Neil would always insist on having a producer there, holding our hands. The fact is that he could have done it himself, I think, but he made absolutely sure that he was unencumbered with the technical side of things, and could live in the abstract of being a singer and musician, to his credit."
The Radio 2 feature, to be broadcast in the first hour of the show's early Sunday slot between 3-6am UK time, will feature some of the demo material including, at Seymour's suggestion, the early version of one of Crowded House's best-known songs, 'Don't Dream It's Over.'
"It's extraordinary," he says. "We went into the studio and stayed very close to the demo feel and arrangement, except for the bridge section in the middle, which Mitchell Froom, the producer, wrote, on Hammond organ. But pretty much, the structure of verse-chorus were faithful to Neil's demo, but with a slight shift in the feel, the groove. We kind of got a little skip to the groove that Paul [Hester, who tragically died in 2005] was playing on the drums."
Crowded House will mark the 20th anniversary of their farewell show by gathering to be inducted into the ARIA Hall of Fame on 23 November. They will then play two exclusive "encore" shows in Sydney on the 25th and 26th. Meanwhile, you can order the reissues, in all their individual and collective formats, at the button below.
Explore our dedicated Crowded House Artist Page
Format:
UK English