Creedence Clearwater Revival
They are unquestionably one of the greatest American rock bands ever, for many they are the quintessential rock band with a roots edge to them.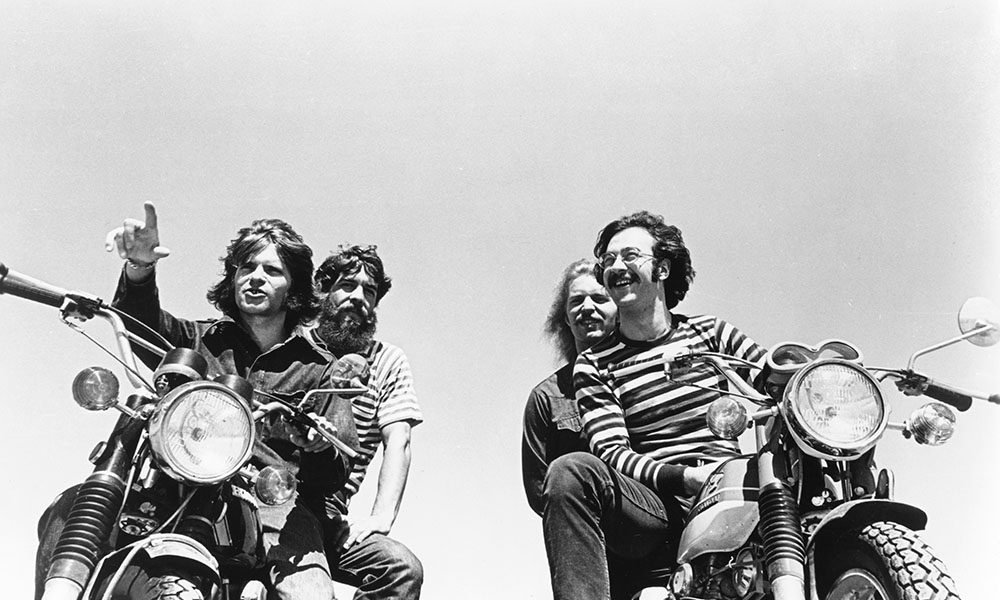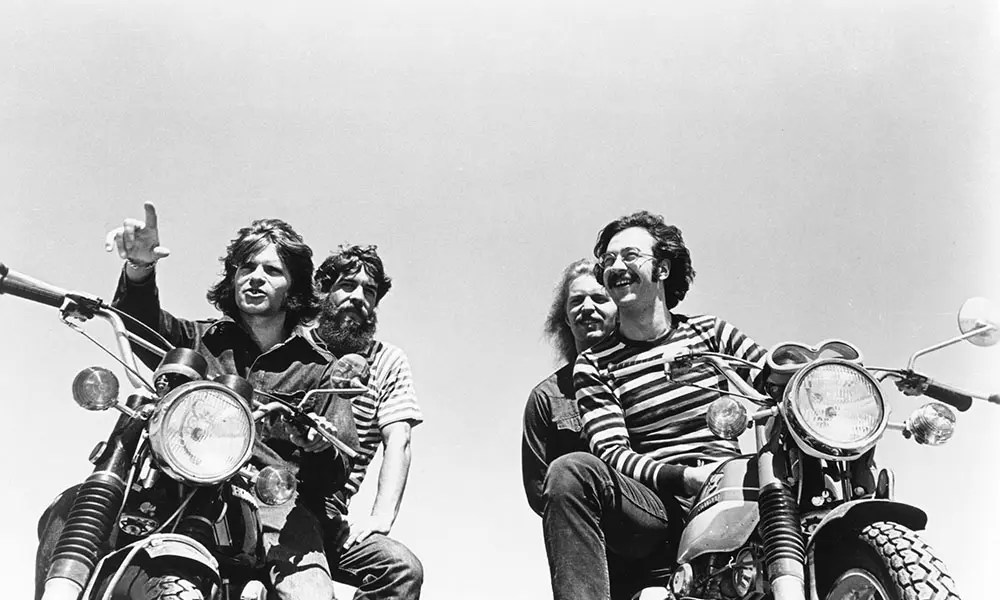 Creedence Clearwater Revival are unquestionably one of the greatest American rock bands ever, for many they are the quintessential rock band with a roots edge to them. They will best be remembered for their unique bayou sound popularized in songs like 'Proud Mary' and 'Green River.' They also made a string of albums that still bear repeated listenings; reminding us that great albums are all about great songs and clever song selection when it comes to covers. If you want to start your journey with CCR with just one album then check out Cosmo's Factory – it has some great singles and every track is a winner and it includes their amazing take on Marvin Gaye's 'I Heard It Through The Grapevine.'
Although their music evoked the raw, gospel-tinged sound of the rural South, Doug Clifford, Stu Cook, and Tom and John Fogerty actually hailed from El Cerrito, California, a small town near Berkeley. Back in 1960, while in junior high school, the boys formed a band called Tommy Fogerty & the Blue Velvets and spent much of their time practising in the Fogertys' garage.
They first recorded in 1964 as the Golliwogs; Tom Fogerty worked as a packing clerk in San Francisco at Fantasy Records, a jazz label. Fantasy released 'Don't Tell Me No Lies', sung by Tom, in late 1964, but neither it nor the 1965 follow-up singles, 'Where You Been and You Can't Be True', were played on the radio outside of their local area. They were just another Bay area bar band until 'Brown-Eyed Girl' sold 10,000 copies in California and adjoining states. It looked likely that they would stay that way because both John Fogerty and Doug Clifford were drafted into the Army.
In 1967 John finished his stint in the army and the band picked up where they had left off, beginning by renaming themselves as Creedence Clearwater Revival. There are competing stories as to how it happened; it may have been the name of one of Tom Fogerty's friends or it could have come from a beer commercial. A cover of Dale Hawkins's 'Suzie Q' was their first single in 1968; a cover of Screamin' Jay Hawkins's 'I Put a Spell On You' followed it. Both cover versions were on the band's first album, which reached No.52 on the Billboard chart.
In May 1968 they made their Avalon Ballroom debut on a bill with Taj Mahal; two months later they played the Fillmore West with the Paul Butterfield Blues Band. With 'Suzie Q' on the Billboard chart they played the Fillmore West three more times on bills with Fleetwood Mac and Jethro Tull.
With the release of their second album, Bayou Country, it became evident that Creedence had an uncanny knack for writing hits. Their astounding string of successes continued with "Born on the Bayou," "Bad Moon Rising," and "Lodi."
Then the band played Woodstock…
CCR were one of the few bands at Woodstock to have had significant success on the Billboard charts, yet many people today probably don't even know that they actually appeared on the bill, because they did not feature in the movie or on the album. Their hour-long set was like a greatest hits album, with 'Bad Moon Rising' and 'Proud Mary' both having reached No.2 on the Billboard charts. As they walked on stage just after midnight on the Saturday their current record, 'Green River' was at No.15, its third week on the American chart; it would be their third single to stall at No.2.
By 1970, CCR had undeniably become the number one American rock and roll attraction. The man responsible for their exalted position was John Fogerty. In addition to writing the band's material and producing their records, there was his soulful voice – he's the archetypical 'rock vocalist'. Put him into almost any great rock band of the 60s and 70s and he would have at least held his own as their lead singer and more often as not improved upon what they did.
The same genius responsible for Creedence's tremendous popularity, however, also contributed to their eventual demise. Tensions arose among the other group members as they vied for a greater say in band decisions, which had, till then, been made exclusively by John. An agreement for more democratic decision-making was reached but came too late for Tom Fogerty, who left the band in 1971 to pursue a solo career.
The remaining members went on to record Mardi Gras, and a double album, Live in Europe. The latter, which contained the Top Ten single "Sweet Hitch-Hiker," was the last album they recorded before the band officially disbanded in October 1972. John Fogerty pursued a solo career, although he refused to perform any CCR hits until 1987 when both Dylan and George Harrison told him everyone would think, "Proud Mary' is Tina Turner's song" unless he did them. 'Rockin' All Over The World' which Status Quo recorded in 1977 and took to No.3 in the UK charts, turning into their own 'anthem', came from John Fogerty's second solo album.
Creedence had an astonishing track record: eight consecutive gold singles ('Proud Mary,' 'Bad Moon Rising,' 'Green River,' 'Down on the Corner,' 'Who'll Stop the Rain,' 'Up Around the Bend,' 'Lookin' Out My Back Door,' 'Have You Ever Seen the Rain?') and seven consecutive gold albums (Creedence Clearwater Revival, Bayou Country, Green River, Willy and the Poor Boys, Cosmo's Factory, Pendulum, and Mardi Gras). There have been more than 100 cover versions of "Proud Mary," one of CCR's most enduring tunes.
Format:
UK English