Show Us The Way: Peter Frampton At His Very Best
In celebration of one of the UK's most distinguished guitarists and singer-writers of the past five decades.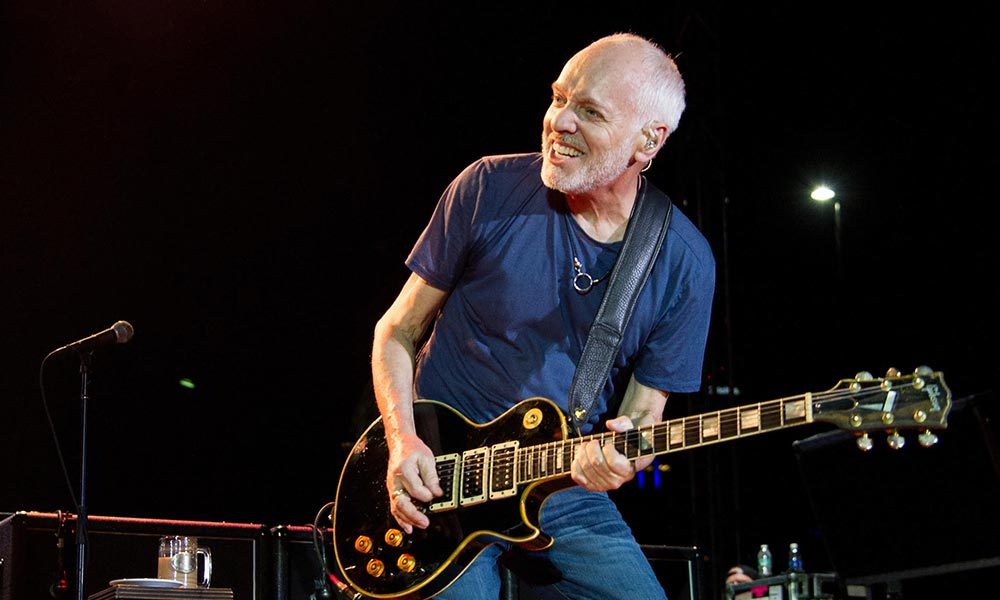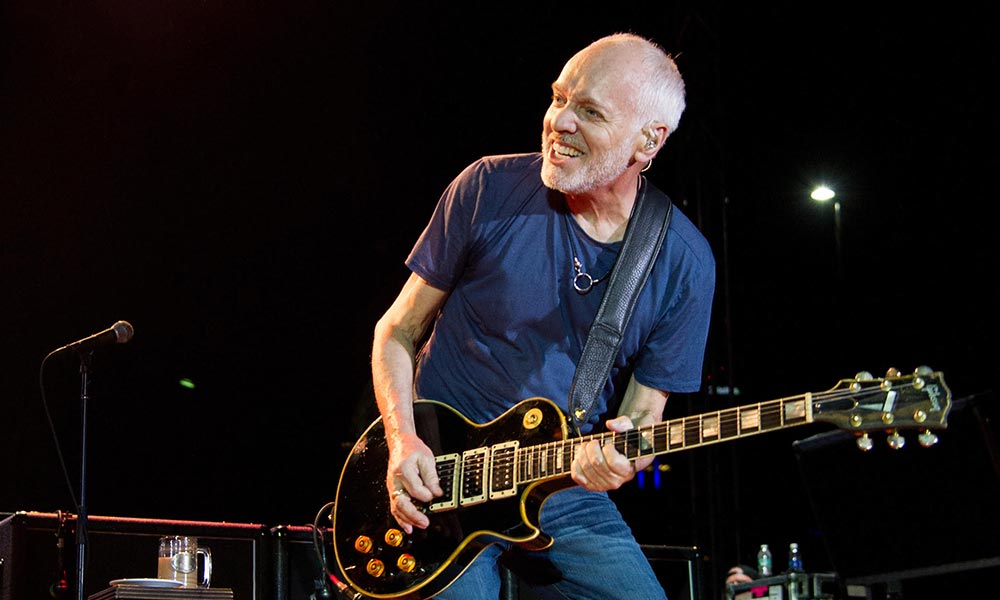 We're celebrating one of Britain's most eminent rock guitar players and singer-writers, with an …In 20 Songs playlist for Peter Frampton.
In a career of such longevity, in which the masterful English player has made so many landmark records since emerging as a teenager, there'll be as many versions of the playlist as Frampton has fans. These are some of Peter's finest vocals and guitar performances, usually, but not always, of his own compositions. Of course we invite you to tell us your own favorites.
Born in Bromley on April 22, 1950, Frampton was one of the countless disciples of Hank B. Marvin to look towards a music career from the inspiration of the Shadows' guitar pioneer. Peter was in bands before he was even in his teens, but it was a member of the Herd that he really hit the national consciousness for the first time.
From their series of compelling releases for Parlophone and Fontana, we feature the major 1967 hit "From The Underworld" and an early taste of Frampton's precociousness as a writer, the atmospheric "On Your Own." Steve Marriott then invited him to be a co-founder of the British rock bastions Humble Pie, while Frampton was simultaneously winning the approval of seminal figures such as George Harrison. Still barely 20 years old, he played on George's peerless triple album All Things Must Pass.
I'm Ready (Live At The Fillmore East /1971 / 1st Show)
Frampton's tenure with Humble Pie yielded four studio albums and then an epic live farewell in the form of the 1971 release Rockin' The Fillmore. With his lyrical, fuel-injected guitar work and vital songwriting, he played a key role in Humble Pie's rise to become one of the great rock attractions of the era, especially in America.
A wind of change
Then, as Peter's first solo album title had it, the time came for the Wind Of Change, his first solo LP, released in 1972. The playlist features two songs from that album that went on to become world-famous as part of Frampton Comes Alive four years later, "It's A Plain Shame" and "All I Want To Be (Is By Your Side)."
The same applies to the original version, from 1973's Frampton's Camel, of the live anthem "Do You Feel Like We Do." The original "Doobie Wah," another cut from the live multi-million-seller, is featured from Somethin's Happening, which also included the fine near-title number. As he continued to pave the way for his career explosion, 1975's Frampton sported the highlight "Nowhere's Too Far (For My Baby)."
The talkbox speaks
The famous hits from Comes Alive, which made Frampton a truly household name and the talkbox guitar technique a much-loved sound all over the world, are here in all their glory. So is his highest-charting Billboard Hot 100 hit, the title song from the I'm In You follow-up album, a No.2 single in the summer of 1977. That album also gave another indication of Frampton's love of classic soul music, as in his US Top 20 cover of Stevie Wonder's "Signed, Sealed, Delivered (I'm Yours)."
There are visits to such subsequent releases as 1979's US gold-certified Where I Should Be and the 1981 set Breaking All The Rules. And, as the years have rolled on, Frampton has not only kept himself contemporary, consistently releasing new studio material and playing live, but has become a huge inspiration for another generation of blues and soul-inflected rock guitar notables.
Thank you Hank
In 2006, he released his first instrumental album, Fingerprints, which provided the chance to work with numerous kindred spirits and influences. Delightfully, Hank Marvin was among them, joining fellow Shadow Brian Bennett and Frampton on "My Cup Of Tea." Meanwhile, Cornerstones featured current and former Rolling Stones in the shape of Charlie Watts and Bill Wyman. The reward was a Grammy for Best Pop Instrumental Album.
There are tracks from 2010's autobiographical reference to his own upbringing, Thank You Mr. Churchill, and 2014's Hummingbird In A Box. The title track from that project amply demonstrates his brilliance as an acoustic player, and plugged in or not, Peter Frampton is one of the greats.
Listen to the best of Peter Frampton on Apple Music and Spotify.