'Frampton Comes Alive': Peter Frampton's Live Epiphany
'Frampton Comes Alive' became the multi-platinum sensation of 1976 and produced three major hits in 'Show Me The Way,' 'Baby I Love Your Way,' and 'Do You Feel Like We Do.'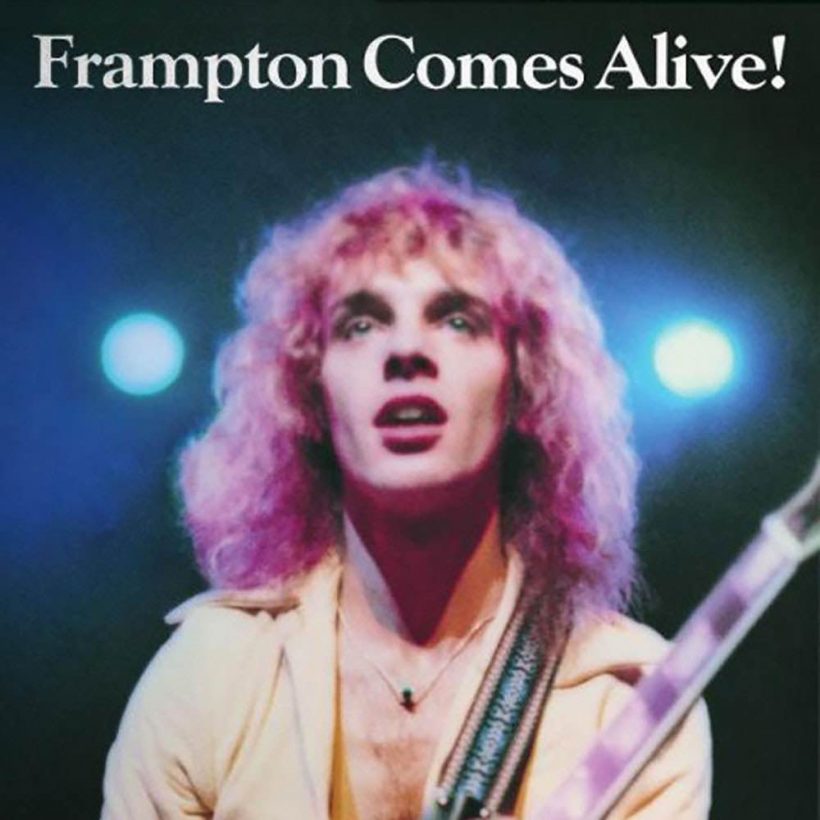 By the summer of 1975, Peter Frampton was four studio albums into his solo career. Seven years had passed since, at 18, he was famously named by Rave magazine as the "Face of '68," towards the end of his first phase of pop success as a member of The Herd.
Respected industry-wide as a singer, songwriter and especially as a guitarist, Frampton could call on the likes of Ringo Starr, Billy Preston and sidemen such as Klaus Voorman, Andy Bown, Rick Wills, and Nicky Hopkins to contribute to his records, from 1972's Wind Of Change onwards. He toured extensively, and the albums routinely made the bottom half of Billboard's Top 200 chart.
Little did he know what was coming next. It all began to come together on June 13, 1975 at a San Francisco concert, and culminated in an epic run at No.1 after he released the historic live album Frampton Comes Alive! on January 16, 1976.
That hot summer, Frampton was on the road, touring the A&M album he'd released in March that year, simply called Frampton. Produced by the guitarist with Chris Kimsey, it included the studio versions of "Baby, I Love Your Way" and "Show Me The Way." The latter song featured a distinctive and then-innovative talkbox effect on Peter's voice that would become one of his trademarks.
On that June night, Frampton and his band played at the Winterland Ballroom in San Francisco. "We owned the airwaves in San Francisco," he said in 2003. "After the Frampton record I could do no wrong there, and this was my first time headlining.
Wish we'd recorded it…
"Well, as soon as we walked on the stage, there's like 7,500 people out there and I was like 'Oh my God.' And I think it gave us such a kick up the arse, we did this show that's one where you walk off and go 'Oh, wish we'd recorded that' – well, we did. So it was just very special."
Along with further shows at the Marin Civic Center in San Rafael, California, the Island Music Center in Commack, New York, and the State University of New York campus in Plattsburgh, New York, these were the recordings that made up one of the most successful live albums of all time, Frampton Comes Alive.
Show Me The Way (Live In The United States/1976)
The double album made a tentative first chart appearance at No.191 on the Billboard chart two weeks later. Fueled by "Show Me The Way," which became a radio smash and climbed into the Top 10 in the US, UK, and beyond, the album rose relentlessly. On April 10, sensationally, the English guitarist found himself at No.1. Frampton Comes Alive wrested the top spot from the Eagles' Greatest Hits 1971-1975 compilation to spend a total of ten weeks at the summit, flip-flopping at the top with Wings' At The Speed Of Sound.
The first million
That same week, Comes Alive won its first platinum certification in America for one million shipments. By June, Frampton had another hit single from the album on his hands with "Baby, I Love Your Way"; by September, another still with "Do You Feel Like We Do," which peaked at No.10 on the Hot 100 charts of November 13 and 20.
Frampton recalled that when the album was released, "we thought, this might be a gold record, 500,000. And of course it virtually did that in the first two weeks. Within six weeks, I think, it was No.1, and it went 1-2-1-2 all summer, it was unbelievable."
The evolution of Peter Frampton
Chris Welch in Melody Maker wrote that the album "marks the evolution of Peter Frampton into a major rock figure, armed with years of experience." Comes Alive became America's bestselling album of 1976, and it never stopped selling. In the summer of 2011, the RIAA certified it eight-times platinum, and worldwide sales stand have been reported at twice that total.
Listen to the best of Peter Frampton on Apple Music and Spotify.
Frampton would never scale quite such dizzy sales heights again, but in the summer of 1977, he was ready with his next studio album, I'm In You. That spent a month at No.2 in the US, the title track lead single also hitting the runner-up spot on the Hot 100. From that historic 1975 night in San Francisco onwards, Peter Frampton's career had new distinction, and a multi-platinum glow was just over the horizon.
Buy or stream Frampton Comes Alive.