'Indestructible': Art Blakey's Final Blue Note Album Is A Hard Bop Classic
Master drummer Art Blakey's final release for Blue Note, 'Indestructible' found him living up to the album's title, creating a timeless album.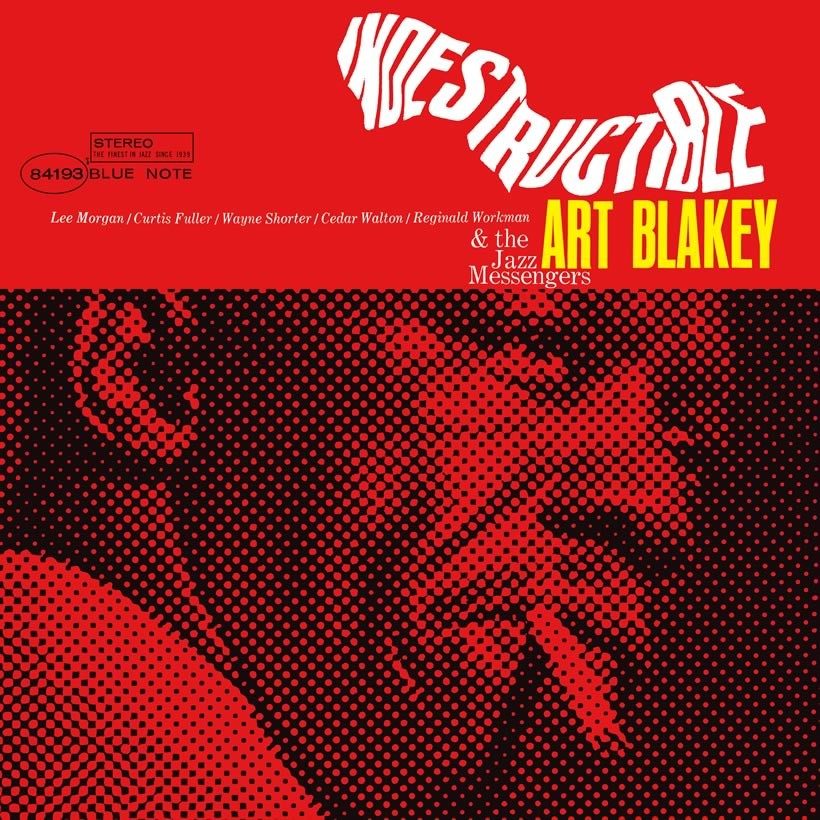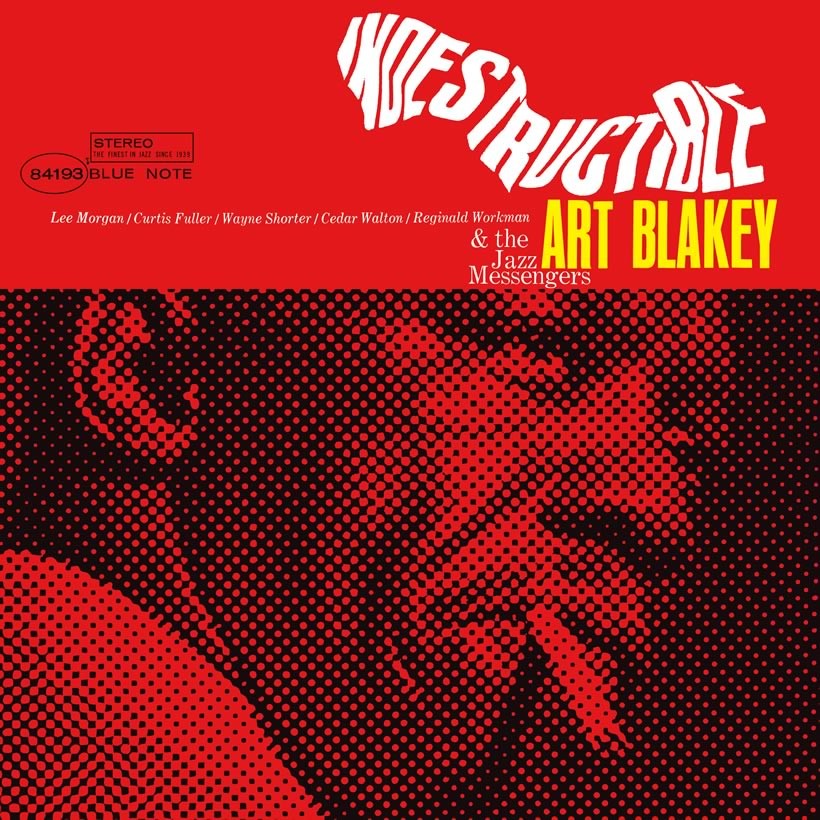 In the late 50s, drummer Art Blakey and his Jazz Messengers set the gold standard for a new and exciting style of jazz: hard bop. A driving and energetic offshoot of bebop, hard bop predominantly featured horns in a small group setting and stylistically absorbed elements from rhythm'n'blues and gospel music. In the spring of 1964, when they recorded the Indestructible album for Blue Note, Blakey's Messengers had been in existence for exactly a decade, during which time they had gone through myriad changes in personnel while also hitting a creative peak that lasted from 1958 to 1964.
Listen to Art Blakey and The Jazz Messengers' Indestructible.
Despite its ever-changing personnel, the one constant in The Jazz Messengers was its leader, Art Blakey. A powerhouse of percussion, his swashbuckling, polyrhythmic approach to drumming came to define the Messengers' unique style. Indestructible was his group's tenth studio outing for Alfred Lion's famous Blue Note label – following in the wake of classic titles such as Moanin' (1959) and Buhaina's Delight (1963) – and it found the then 41-year-old Blakey leading a young sextet of 20-somethings comprising tenor saxophonist Wayne Shorter, trumpeter Lee Morgan (who had returned for a second stint with the Messengers, replacing the departing Freddie Hubbard), trombonist/composer Curtis Fuller (whose addition to the line-up had first expanded the group to a sextet, in 1961), Texas-born pianist Cedar Walton and newest recruit, bassist Reggie Workman, who, like Morgan, came from Philly and had previously been in John Coltrane's band.
A progressive mood
The majority of Indestructible was recorded on Friday, May 15, 1964, at Van Gelder Studio in Englewood Cliffs, New Jersey, where the first four tracks of the album were laid down (its closing cut, "Mr. Jin," came from an earlier session, on April 24).
As Indestructible gets underway with the Curtis Fuller composition "The Egyptian," the first sound we hear is Blakey's kinetic drums, with the emphasis on colorful cymbal splashes, followed by Walton's piano and Workman's bass, laying a solid foundation for the three horns that play an Eastern-flavored, clarion call-like theme. A ten-minute piece of modal jazz characterized by fairly static chord changes, "The Egyptian" shows The Messengers in a more progressive mood, exploring similar sonic territory to that of John Coltrane during the same era. Fuller, who takes the first solo, offers a bravura display of virtuosity, as does the dazzling Lee Morgan, but it's Wayne Shorter who raises the music to another level with a wild solo driven by a fierce intensity.
The Egyptian (Remastered)
Another strong Fuller composition, "Sortie," begins with Walton's rolling piano figure, which precedes the main theme played by three horns before transitioning to a more syncopated Latin-style bridge section. Morgan breaks off for the first solo, underpinned by the same kind of pulsating shuffle groove that Blakey used on the classic tracks "Moanin'" and "The Freedom Rider," followed by Shorter, Fuller, and then Walton, whose blend of dexterity and imagination shows why he was so highly regarded as a pianist. The performance ends with a reprise of the opening, though the horn lines are punctuated by Blakey's dramatic drum breaks to the fade.
Living up to its title
Lee Morgan displays his prowess as a composer on "Calling Miss Khadija," a brisk, blues-infused piece in 6/4 time driven by Workman's bass and featuring blaring horns and a dynamic drum solo from Blakey. Cedar Walton's "When Love Is New" is a translucent romantic ballad that brings the tempo down to a slow, sensuous simmer. Shorter's saxophone, which takes center-stage for most of the tune, is initially forlorn, though gradually blossoms and becomes more lyrical. Morgan (who re-recorded the song as "Rainy Nights" on his own Charisma album, two years later) briefly picks up from where the saxophonist leaves off, before Shorter returns.
Blakey's thunderous tom toms open "Mr. Jin," an adroit Wayne Shorter composition boasting a swinging gait and whose main theme, with its stacked fourths, has oriental inflections. Shorter, of course, is now regarded as one of jazz's greatest ever composers, and even an early piece such as this, with its idiosyncratic melodic contours, bears the hallmarks of the saxophonist's unique style (shortly after this recording, Shorter left the Messengers to cement his fame as part of Miles Davis' Second Great Quintet).
Despite its blend of contrasting musical personalities, under Blakey's leadership, the six-piece Jazz Messengers presented a unified sound on Indestructible. Significantly, however, the album was Blakey's swansong for Alfred Lion's iconic Blue Note label. By the time it was released, in October 1966, hard bop was deemed "old hat" by jazz's tastemakers, and the master drummer's career fell into decline. Blakey, though, lived up to the Indestructible title, reviving The Jazz Messengers' fortunes in the 70s and leading them until his death in 1990.
Art Blakey and The Jazz Messengers' Indestructible can be bought here.