Bud Powell: The Unsung Genius Of One Of The Greatest Jazz Pianists
Bud Powell influenced almost jazz pianist who followed, but his name is not remembered as much as it should be. Here's what you need to know.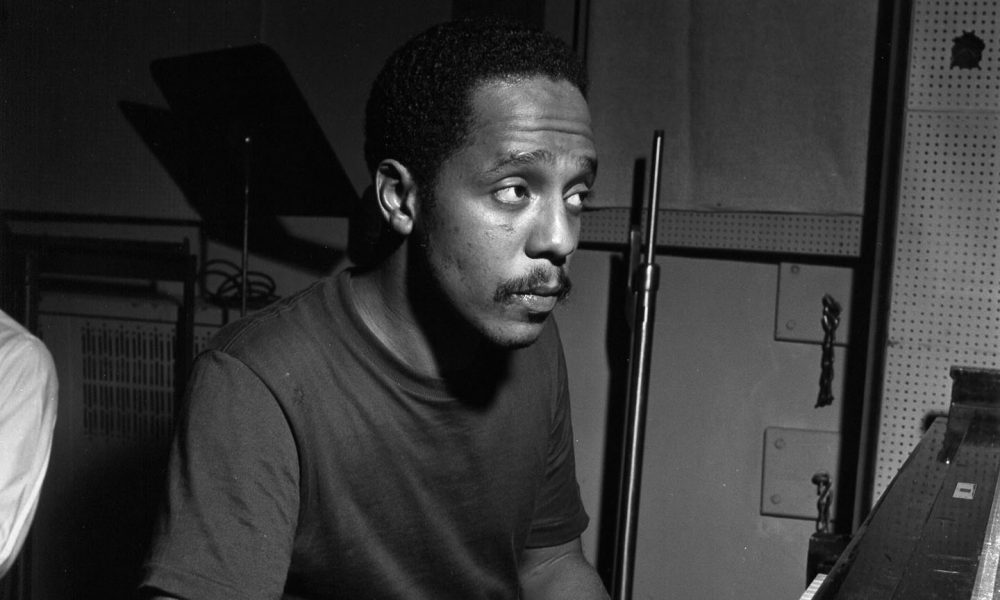 In 1947, Verve issued The Genius of Bud Powell album, it was not an uncommon for record labels to use the epithet but in Bud Powell's case it was more than justified. He is one of those pianists that have influenced just about every one that has followed in his wake.
Listen to the best of Bud Powell on Apple Music and Spotify.
Born into a musical family in Harlem, on 27 September 1924, Bud Powell first started gigging in Coney Island, often playing at Canada Lee's Chicken Coup and with Valaida Snow's Sunset Royals. He also frequented Minton's where Thelonious Monk took him under his wing. Powell's first recordings with Cootie Williams and his Orchestra from 1943 to 1945 show what a great promise he was. However, a breakdown in 1945, possibly connected to a racially aggravated assault when he was beaten over the head by police, dramatically and tragically affected the rest of his life: bad headaches, mental breakdowns and a dependency on drugs and alcohol.
'If I had to choose one single musician for his artistic integrity, for the incomparable originality of his creation and the grandeur of his work, it would be Bud Powell. He was in a class by himself' – Bill Evans
Despite his troubled health, Powell managed to work with John Kirby, Dizzy Gillespie, Allen Eager, Sid Catlett and Don Byas. A particularly noteworthy gig alongside Dizzy Gillespie, Charles Mingus, Charlie Parker and Max Roach, occurred at Massey Hall in 1953. In 1957 Verve issued, The Genius Of Bud Powell; possibly the best and most accurate album title in the whole of the label's catalogue. In the same year, Verve released Piano Interpretations By Bud Powell; it was one of a number of albums that were reissues of Norgran releases.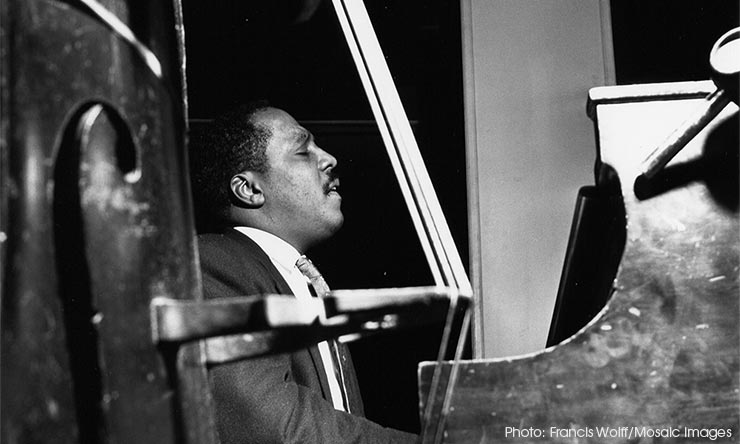 With an improvement in his health, Powell lived in Paris from 1959 until 1964, although during part of 1962 and '63, he was in hospital having been diagnosed with TB, until a sympathetic French fan took him into his home and began looking after him Powell returned to New York in 1964 and played Birdland and other venues, but disappeared after only a few concerts. The reminders of his past that had led him initially to a breakdown were just too much for him to deal with and he passed away in the summer of 1966; more than 5,000 people lined the streets of Harlem to pay their respects at his funeral. In the 1986 movie Round Midnight, the character portrayed by Dexter Gordon was largely based on Powell
Powell's subsequent influence cannot be overestimated; he essentially redefined the entire approach to jazz piano, emphasizing rapid, right-hand, single-note runs along with sparing use of his left hand. According to Lennie Tristano, he took 'the piano past being the piano. There's hardly anything anybody could say about Bud Powell which could emphasize how great he was'. Jazz writer Joachim-Ernst Berendt was more specific: 'From Tatum comes the technique; from Powell the style.'
Looking for more? Discover the The 50 Best Jazz Pianists Of All Time.
Format:
UK English