The Duke Of Ellington: The Renaissance Man Of Jazz
Ella Fitzgerald called him The Duke of Ellington; he was a true Renaissance man and one of the giants of 20th Century music – jazz or any other kind.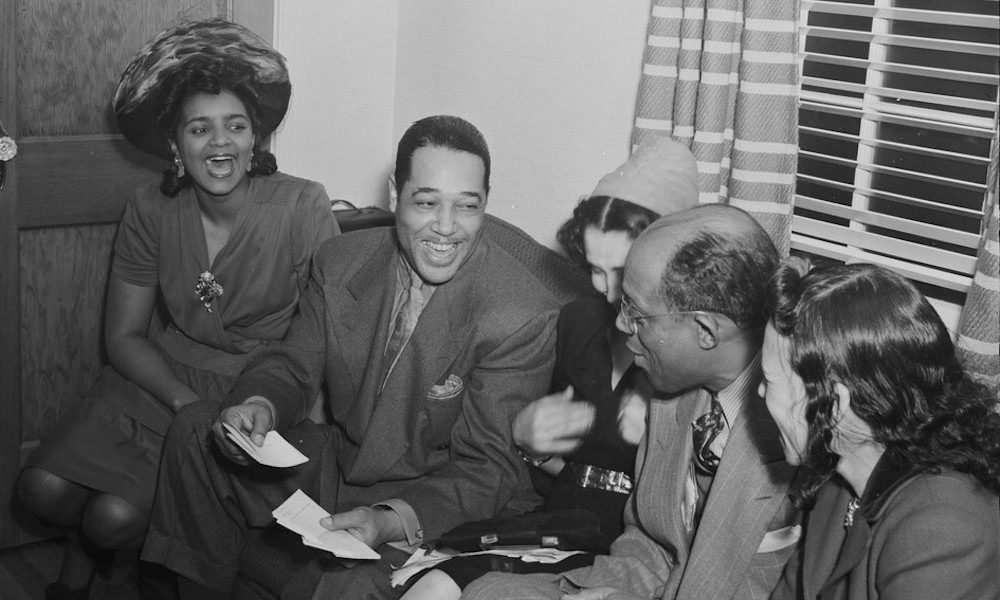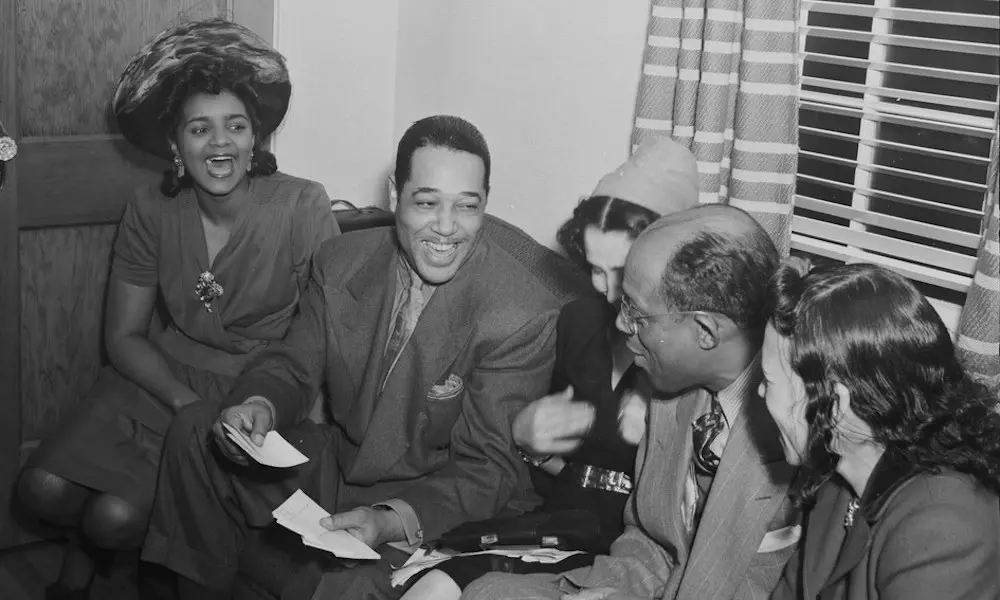 Music publishers are not generally noted for their eloquence or their feelings towards the art that they represent, but Irving Mills had this to say about Duke Ellington. "I immediately recognized that I had encountered a great creative artist and the first American composer to catch in his music the true jazz spirit." Duke Ellington was born on April 29, 1899, and passed away on May 24, 1974, and he embodied jazz like few others.
The Duke's jazz was innovative with arrangements that featured his piano playing against a rich, deep sound played by the brilliant musicians that he always had in his orchestra. Over five hundred of the best jazz musicians in the world passed through his ranks; rarely was anyone fired because he hired the best. At the same time, he wrote wonderful and popular songs, extended jazz works, suites and also gave sacred concerts. Versatility was what the Duke was all about – Duke Ellington was the renaissance man of jazz.
Listen to the best of Duke Ellington on Apple Music and Spotify.
Becoming the "Duke"
Edward Kennedy Ellington's father was a butler in a house not far from the White House; he wanted his son to become an artist. Ellington senior expected his children to behave themselves, to dress and speak according to their upbringing, which was much better than most of young Edward's future colleagues. He began studying piano when he was seven or eight; back then ragtime was about as jazzy as things got in the Capital. He learned to read music early on, which helped him to achieve greatness later on.
It was when he was a teenager that he first became known as "Duke"; he was described as being somewhat detached back then, maybe even a little haughty. He made his professional debut as a teenager in 1916 having learned ragtime piano from a pianist named Doc Perry; even before he made his debut he had composed his first rag. He played in the Capitol's nightspots with a small group that included drummer Sonny Greer, who worked with The Duke for many years.
In 1922 he took his trio to New York City to work, but it was a failure. Encouraged to return the following year by Fats Waller he took his Washingtonians to a job at Barron's in Harlem; a few months later they were uptown at the Kentucky Club on Broadway. Soon the Duke was working up more complicated arrangements as well as experimenting with his own material.
His first taste of success
Not long after Duke began to find success in New York he decided he needed a manager. Irving Mills, a music publisher and all-around man about music proved to be the right choice when he secured the prestigious gig at the Cotton Club. When they opened, the band was a ten-piece having been joined by clarinetist Barney Bigard, along with saxophonists, Johnny Hodges on alto and Harry Carney on baritone.
The Washingtonians had first recorded back in November 1924 and over the next couple of years cut a few more sides. It wasn't until 1926, when Duke was being billed as Duke Ellington and his Kentucky Club Orchestra, that he really started to show promise in the studio with "It Was A Night In Harlem" and the first rendition of East St Louis "Toodle-o" ; a later version of this with "Toodle-oo" on the end made the Billboard best-seller list. Over the next two to three years the Ellington Orchestra was rarely out of the studio; Creole Love Call, Black and Tan Fantasy, and The Mooche all made the Billboard chart.
East St. Louis Toodle-Oo (1st Version)
Pivotal to Duke's success were his radio broadcasts from the Cotton Club, which carried his name directly into homes all across America on the CBS network, which had been formed in 1927. As the 1920s came to an end Ellington's orchestra were not just known in America; word had spread to Europe and Britain. In June 1931 Ellington was in a studio in Camden, New Jersey to record one of his most ambitious records – "Creole Rhapsody."
It took up both sides of a 78-rpm record, something completely new for a jazz band; this is what classical orchestras did. It certainly gives some insight into what Ellington was thinking and we can only speculate what he might have done had better technology been available. He went on to create many extended works during the 1930s, the most creative period of his entire career.
Finding international fame
Ellington eventually left the Cotton Club and began appearing in cities all over America. In 1933 he embarked upon his most ambitious tour, crossing the Atlantic to appear in Britain. The Duke's records sold in large numbers, particularly in, "London and university cities," according to the press. He appeared at the London Palladium for the first time on June 12, 1933, and was afforded a "wildly enthusiastic welcome." Among those in the audience was Nesuhi Ertegun who had taken his younger brother Ahmet to witness "the King of Jazz" as the newspapers dubbed the Duke; Ahmet would later co-found Atlantic Records.
The 1930s saw some of the Duke's biggest selling records including, "It Don't Mean a Thing (If It Ain't Got That Swing)," "Sophisticated Lady," "Stormy Weather," "Cocktails for Two," "Solitude" and "Caravan." On many of these records, as well as Ellington's 1933 trip to London, were some outstanding musicians, included Barney Bigard on clarinet, Cootie Williams on trumpet, and Ben Webster on tenor sax.
"Duke Ellington was the real pioneer in jazz concerts." – Norman Granz
By the time Ellington returned to Britain in 1939 Billy Strayhorn, Duke's longtime collaborator, had joined the band as arranger, composer, and second pianist. He added yet more depth and variety to the Ellington sound. The tours in the USA had got bigger and more lavish as the years went by. Instead of traveling by bus, like most bands, "Duke Ellington's Famous Orchestra," as they were billed, traveled in their own Pullman car. This was not the inspiration for one of the band's most famous records, "Take The A Train," which they recorded in Hollywood in January 1941. The song, written by Billy Strayhorn, which has become synonymous with the band, as well as becoming their signature tune, was actually about the New York subway.
Creating a jazz anthem
"Take The A Train" was just one of a whole string of amazing recordings made between 1939 and 1942; the orchestra were at their absolute best. But even these were to be eclipsed by the Duke's first really long work – "Black, Brown and Beige" – which had its premiere at Carnegie Hall in November 1943. The inspiration behind the piece was to tell the story of African-Americans and their struggle. It was the first in a series of concerts, which showcased Ellington's longer works. While the Duke was not the first jazz musician to have played at Carnegie Hall, his was the most ambitious musical programme.
With the strictures of war, followed by the decline in interest in big bands, Ellington's Orchestra was no different to almost any other in that there were fewer opportunities on both record and in concert. Fortunately, Ellington was better placed than the others in that he had his song publishing affairs well managed. It meant that the royalties from songwriting were subsidizing his band, to some extent. "Don't Get Around Much Anymore," "Mood Indigo" and "Sophisticated Lady" were just three of the compositions that earned significant sums, running well into six figures for each song, even during the 1940s.
The end of the big band era
By the early 1950s things had become much worse for all of the big bands, Ellington in particular suffered when he lost two of his stalwarts – Johnny Hodges and Sonny Greer; for a while it seemed that the Duke might actually fold his touring band altogether. However the advent of the long-playing record allowed Duke to focus his composing efforts on increasingly interesting pieces. At the same time there were also foreign tours but things certainly weren't what they used to be.
Then in 1956, there was something of a revival in the Orchestra's fortunes, beginning with an appearance at the Newport Jazz Festival in July. With new saxophonist Paul Gonsalves playing a six-minute solo on Diminuendo and Crescendo in Blue, a piece dating from the late Thirties, the Ellington Orchestra took the festival by storm.
They were helped too by the return to the fold of Johnny Hodges and a new record deal with Columbia Records that released "Ellington at Newport" and sold a hat full. On the back of this resurgence another major European tour in 1958 gave the band a renewed international status that had been in danger of ebbing away. Ellington and Strayhorn also wrote the score for the film Anatomy of a Murder in 1959, which added another level of interest in what they were doing.
Embraced by a new jazz generation
In the early 60s, Ellington also worked with some younger jazz stars, including, Charles Mingus and John Coltrane, which helped to introduce him to a new generation of fans recently brought into the jazz fold by this new breed of musicians. But it wasn't just the new breed that were acknowledging the Duke; Ella Fitzgerald recorded her songbook tribute to Ellington – it was a master class.
In 1965 he recorded his first concert of sacred music, which met with mixed reviews; a fact that did nothing to deter the Duke from reprising it all over the world on numerous occasions. At the other end of the musical spectrum, he did the music for a Frank Sinatra film called Assault On A Queen; the music was much better than the movie but it did not feature Sinatra singing. The following year the Ellington Orchestra worked on an album with Frank called "Francis A and Edward K." This unique collaboration went almost unnoticed at the time of its release, failing to even make the Top 40 album chart; it was THE voice alongside one of THE great jazz orchestras.
Among the songs they recorded was the beautiful "Indian Summer" with a stunning arrangement by Billy May that is both reflectively modern, and at the same time old fashioned, as befits a song written in 1919. It is one of the best songs Frank ever recorded for Reprise. Johnny Hodges sax solo certainly adds to the overall effect and so enthralled was Sinatra during its recording that when it ends he's half a second late in coming in to sing. Hodges died two years later and this was a fitting elegy to great saxophonist.
In 1969, Ellington received the Medal of Freedom at the White House; it would certainly have shocked his father, but possibly not. Come the 1970s and Ellington was working all around the world. This included a tour of Russia in 1971 and a concert in Westminster Abbey in London in December 1973 that featured his sacred music. The Duke was suffering from lung cancer by this time and he died on 24 May 1974.
Unquestionably, Duke Ellington was one of the greatest composers of the 20th century. He sold records in large quantities and created a sound that was all his own for which jazz will forever be the richer.