Best Jazz Albums: 50 Essentials You Need To Hear
Including career-defining sessions that continue to make their influence felt, the best jazz albums of all time offer a wealth of stunning, must-hear music.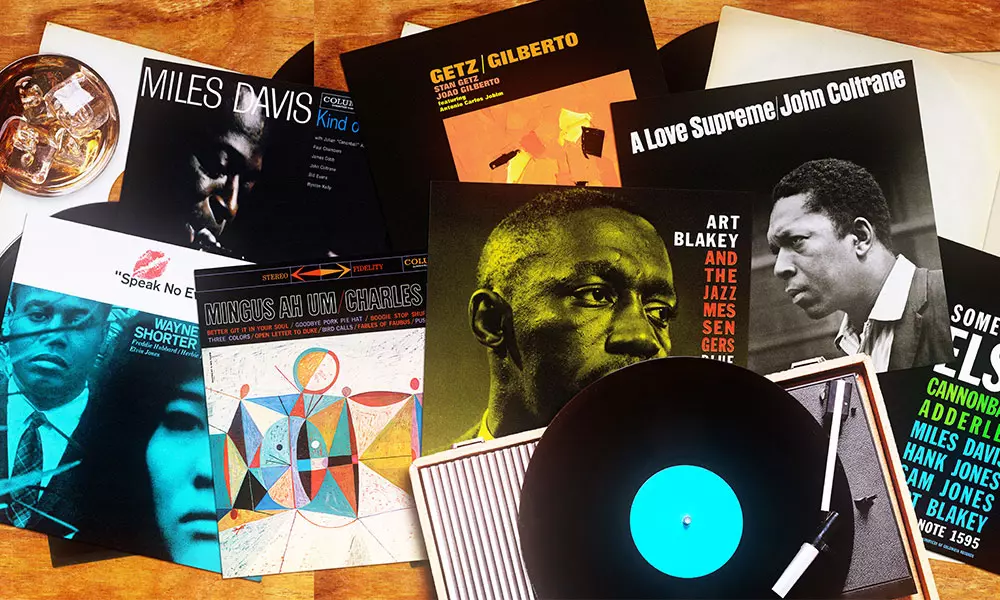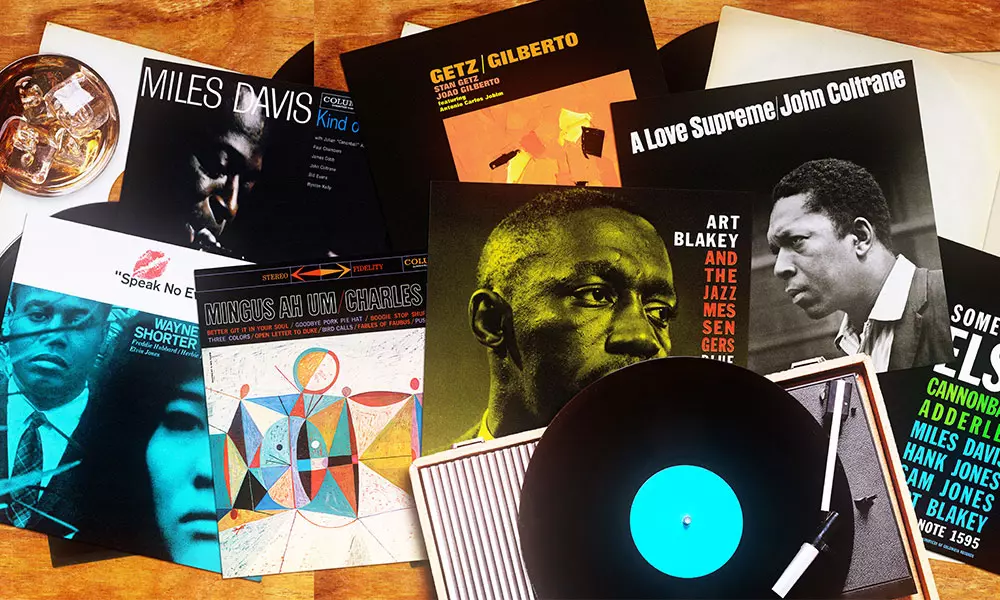 Compiling a list of the best jazz albums of all time is a nigh-on impossible task. With such a variety of styles to choose from – and no shortage of musicians who have contributed several groundbreaking works to the development of jazz – it quickly becomes clear that a mere handful of artists, or subgenres, could easily dominate the list.
With that in mind, we've tried to make room for a wide array of musicians, styles – and reasons – for inclusion in this list of the best jazz albums of all time. Hopefully this means our selections are as rich, varied – and perhaps surprising – as the history of jazz itself.
We're sure you'll have your own favourite albums. Let us know in the comments section what you think we've missed out – and why.
Check out some of the greatest jazz albums on vinyl here.
In the meantime, these 50 best jazz albums are essential for anyone looking to start a collection, or to go beyond classics they already know.
Best Jazz Albums: 50 Essentials You Need To Hear
50: Thelonious Monk: Genius Of Modern Music Vols.1 & 2 (Blue Note)
Nobody wanted to take a chance on signing pianist/composer Thelonious Monk when he emerged on the New York jazz scene in the late 40s. Dubbed "The High Priest Of Bop", his idiosyncratic music, with its advanced musical vocabulary of asymmetrical melodies and dissonant cluster chords, was deemed too outré for mainstream tastes. But then Alfred Lion of Blue Note Records heard Monk, recognised his unorthodox brilliance, and began recording singles with him in 1947. In Four years later, in 1951, Lion issued Monk's first album, Genius Of Modern Music, which was followed by a second volume in 1956 (by which time Monk was recording for Riverside). Blue Note battled to get Monk's music to a wider audience but without much success. Nevertheless, his two albums for the company were significant to the evolution of modern jazz. They also capture him at a notable juncture in his career, when he was developing his unique musical concepts.
Key song: 'Well You Needn't'
49: Count Basie: The Original American Decca Recordings (Decca)
This 2013 compilation brings together all the sides that Basie recorded for Decca between 1937 and 1939, captured at the height of the swing era when big bands held sway. Though Basie's Decca tenure was short, it was incredibly fertile, resulting in the hits 'Honeysuckle Rose' and 'Pennies From Heaven'. His band at the time included Lester Young, Freddie Green and Jo Jones, as well as vocalists Jimmy Rushing and Helen Humes. Together they helped to patent an unmistakable signature sound defined by throbbing swing rhythms, taut ensemble work and incandescent soloing. A vivid snapshot of the Basie band in its youthful prime.
Key song: 'Pennies From Heaven'
48: Bud Powell: The Amazing Bud Powell Vol.1 (Blue Note)
Harlem-born pianist Powell didn't live beyond his 41st birthday, but he made a profound impact that can still be felt in contemporary jazz. Heavily influenced by the complex language of bebop, in the late 40s Powell transposed the innovations of Charlie Parker and Dizzy Gillespie onto the piano. Compiled from recordings made in 1949 and 1950, The Amazing Bud Powell was the pianist's first album, and it came out in 1952 when he was 28. It contained his signature tune, 'Un Poco Loco' – a remarkable showcase for Powell's virtuosity, seasoned with Afro-Cuban flavours – and the equally brilliant 'Bouncing With Bud'. The album, which also featured a 19-year-old Sonny Rollins, is one of the best jazz albums by a pianist; it tore up the rule book and served as a memorable introduction to a phenomenal musical talent.
Key song: 'Bouncing With Bud'
47: Weather Report: Heavy Weather (Columbia)
There were many different incarnations of Weather Report during the fusion band's 15-year lifespan, but what gave them a unifying sense of continuity and cohesion was the omnipresence of co-founders Joe Zawinul and Wayne Shorter. 1977's Heavy Weather was the group's eighth album and their second with fretless bassist extraordinaire Jaco Pastorius. Like Shorter and Zawinul, Pastorius was a gifted composer, and his tunes 'Teen Town', a funky vehicle for outrageous bass pyrotechnics, and 'Havona', a superb ensemble piece, highlight his growing maturity as a jazz conceptualist. But it was Zawinul's chirpy opener, 'Birdland', that earned the most plaudits and became the group's most widely-known tune, spawning many cover versions. Arguably the most perfect of Weather Report's 14 studio albums, Heavy Weather remains one of the best jazz albums of the fusion era.
Key song: 'Birdland'
46: John Coltrane And Thelonious Monk: At Carnegie Hall (Blue Note)
This live recording of Monk and Trane playing together for a charity benefit concert in November 1957 was thought lost until the master tape was discovered languishing in the vaults of the US Library Of Congress in 2005. It's a perfectly preserved document capturing Coltrane during his six-month tenure with Monk, which came after Miles Davis had fired him earlier in the year (and two months after the saxophonist had recorded his Blue Train album). Both men, supported by bassist Ahmed Abdul-Malik and drummer Shadow Wilson, are at the peak of their respective creative powers, with Coltrane navigating Monk's tricky melodies and unorthodox chord changes with consummate ease. A compelling portrait of two geniuses at work.
Key song: 'Blue Monk'
45: Horace Silver: Song For My Father (Blue Note)
A leading exponent of hard bop and a founder member of The Jazz Messengers in the 50s, Horace Silver was a Connecticut-born pianist/composer who was instrumental in establishing the two-horn frontline as de rigueur in post-bop small-group jazz. During his 28-year stint with Blue Note he produced many fine albums, but few as truly satisfying as Song For My Father, whose immortal title track is defined by infectious horn motifs and a loping intro (famously borrowed by Steely Dan for their 1974 hit 'Rikki Don't Lose That Number'). Recorded in three separate sessions between 1963 and '64, the album featured two different incarnations of Silver's quintet, though it's the four songs by the newer line-up (featuring trumpeter Carmel Jones and saxophonist Joe Henderson) that impresses the most. Song For My Father remains Silver's most seminal work.
Key song: 'Song For My Father'
44: Grant Green: Idle Moments (Blue Note)
St Louis guitarist Grant Green was prolific during two separate stints at Blue Note and, as his 29 albums for the company reveal, he recorded in a wide range of settings. Arguably the best of his LPs during his first tenure with the label – when he played hard bop – Idle Moments was recorded in 1963 and finds Green leading a sextet that includes tenor saxophonist Joe Henderson, pianist Duke Pearson (who composed two of the songs on the album, including the sublime but subdued 14-minute title tune) and vibraphonist Bobby Hutcherson. Unlike some guitarists, Green never tried to overpower the listener with elaborate or flashy runs but preferred to pick out single-note melodies that stayed within the boundaries of good taste. Despite his economy with notes and judicious use of space, 'Jean De Fleur', a fast, self-written swinger on Idle Moments, shows that Green could play with fire when the occasion demanded.
Key song: 'Idle Moments'
43: Count Basie: The Complete Atomic Basie (Roulette)
This jazz aristocrat's band was famed for its panache, dynamism and unerring sense of swing, and all those qualities can be heard on this explosive 1957 recording. In an age when big bands were mostly extinct, the release of The Complete Atomic Basie marked a resurgence in the fortunes of the debonair pianist from Red Bank, New Jersey. All the material was written by rising composer/arranger Neal Hefti, and features some dynamite brass charts. At the centre of all the action is Basie's laconic piano, its piquant fills a model of dissonant minimalism. As well as swinging uptempo numbers with blaring horns, the album contains some beautifully subdued slower numbers defined by deft and subtle orchestral nuances. The complete version, with bonus material, was released in 1994.
Key song: 'Kid From The Red Bank'
42: Hank Mobley: Soul Station (Blue Note)
Damned by the faint praise of one jazz critic, who described him as the "middleweight champion of the tenor saxophone", Georgia-born Mobley was often eclipsed by the work and reputation of fellow tenor players John Coltrane and Sonny Rollins. Though not a jazz pathfinder, he was prolific and produced a formidable body of work for Blue Note between 1955 and 1970. His 26 albums for the label are all strong, but none are quite as perfect as Soul Station. Surrounded by the supreme talents of Wynton Kelly, Paul Chambers and Art Blakey, Mobley delivers a masterclass in relaxed hard bop. A sublime mellow version of Irving Berlin's 'I Remember' sets the tone for the album, which also includes four strong original numbers ('Dig Dis' is the best of them) that demonstrate Mobley's unsung abilities as a composer. Earns its place among the best jazz albums of all time by being one of the best albums on Blue Note.
Key song: 'I Remember'
41: Charlie Christian: The Genius Of The Electric Guitar (Columbia)
Despite passing away at the age of 25 from tuberculosis, Texas-born Christian did enough during his short career to achieve immortality and earn a place in the pantheon of jazz guitar greats. Though he rose to fame in the age of big-band swing (he first made his mark in the Benny Goodman sextet alongside vibes maestro Lionel Hampton), the melodic and harmonic content of Christian's solos anticipated the advanced musical vocabulary of bebop. A posthumous release, this compilation album, first issued in 1987, drew together disparate sides, including solo recordings and cuts that document his stint with Goodman. Many guitarists that followed in Christian's wake – among them Wes Montgomery, Grant Green and George Benson – were indebted to the Texan fretboard genius.
Key song: 'Solo Flight'
40: Art Pepper, Red Garland, Paul Chambers And Philly Joe Jones: Art Pepper Meets The Rhythm Section (Contemporary)
In January 1957, when Art Pepper recorded this album – alongside Miles Davis' former rhythm section, comprised of pianist Red Garland, bassist Paul Chambers and drummer Philly Joe Jones – the 31-year-old West Coast alto saxophonist was struggling with drug addiction. Despite this, Pepper – who claimed he hadn't touched his sax for several weeks prior to the session – made a transcendent jazz record. The material and performances are simply sublime, with every musician playing at a high level of creativity, focus and inspiration. Among the highlights is the Pepper co-write 'Straight Life', a frenetic bebop swinger which later became the title of his warts-and-all autobiography.
Key song: 'Imagination'
39: John Coltrane: My Favorite Things (Atlantic)
Coltrane showcased his prowess on the relatively obscure and under-exposed soprano saxophone on this, his third album for Atlantic Records, recorded in March 1961 and released later that year. The title song recast a key number from Rodgers and Hammerstein's popular Broadway musical The Sound Of Music and transformed it into a 13-minute modal jazz waltz with Eastern overtones. Three other standards made up the rest of the album, including a swinging uptempo take on George Gershwin's 'Summertime' and a poignant reading of 'Ev'ry Time We Say Goodbye'. The growth of Coltrane's popularity in the early 60s was undoubtedly aided by Atlantic releasing a shorter version of 'My Favorite Things' as a single to promote the album.
Key song: 'My Favorite Things'
38: Benny Goodman: At Carnegie Hall (Columbia)
Though it was recorded on 16 January 1938, Benny Goodman's Carnegie Hall concert didn't surface until 1950. It earns its place among the best jazz albums of all time thanks to its capturing a significant moment in history: Goodman was the first jazz musician permitted to play at a prestigious classical music concert hall. Worried that negative reviews would derail his career, the clarinettist was apprehensive about performing at the venue, but his fears proved unfounded and the concert was heralded as a major cultural event. Goodman's band is on fire, and an extra dose of fuel is added to the flames thanks to the addition of members from Duke Ellington's and Count Basie's bands. As well as showcasing new material, Goodman also offered up a history of jazz, including some ragtime and Dixieland tunes in his set, affirming that he truly lived up to his billing as the "King Of Swing".
Key song: 'Sing, Sing, Sing (With A Swing)'
37: Wes Montgomery: The Incredible Jazz Guitar Of Wes Montgomery (Riverside)
Though inspired by the fretboard virtuosity of his idol, Charlie Christian, Wes Montgomery forged a unique and immediately identifiable style. The Incredible Jazz Guitar Of… was his third album but the one that truly put the Indianapolis guitarist on the jazz map. Montgomery's sidemen (pianist Tommy Flanagan, Modern Jazz Quartet bassist Percy Heath, and his brother, drummer Albert Montgomery) offer sterling support on a varied selection of original tunes ('Four On Six', 'West Coast Blues' and 'Mr Walker'), covers (Sonny Rollins' 'Airegin' and Dave Brubeck's 'In Your Own Sweet Way') and standards ('Polka Dots And Moonbeams'). Using his callused thumb as a pick, Montgomery plays single-note melodies with horn-like phrasing, before embellishing his solos with a sequence of block chords followed by octaves.
Key song: 'Four On Six'
36: The Mahavishnu Orchestra With John McLaughlin: The Inner Mounting Flame (Columbia)
After rising to fame with Miles Davis at the end of the 60s (on the proto jazz-rock/fusion albums In A Silent Way and Bitches Brew), Doncaster-born guitar magus John McLaughlin formed The Mahavishnu Orchestra, a quintet that married the virtuosity of jazz improv with the high-decibel power of heavy rock to create a hybrid that was then infused with Eastern mysticism. This, their debut album, was an incendiary confection of searing guitar and violin lines jousting over churning rhythm tracks played in unusual time signatures. The group's harshest detractors damned them as pretentious and self-indulgent, but, amazingly, they achieved mainstream success, particularly in America, where they were wholeheartedly embraced. Recorded by the first of several incarnations of the band, The Inner Mounting Flame is undoubtedly The Mahavishnu Orchestra's best album and still astonishes today.
Key song: 'The Dance Of Maya'
35: Clifford Brown And Max Roach: Clifford Brown & Max Roach (EmArcy)
Who knows what trumpeter and early hard bop architect Clifford Brown would have achieved had he lived beyond his 25th birthday. His death, in a car accident, on 26 June 1956, robbed the jazz world of one its brightest prospects, though he recorded at least one album worthy of inclusion among the best jazz albums of all time. Despite his young age, "Brownie" left a good number of recordings that continue to preserve his name, the best of which is arguably this one, laid down in August 1954 when Brown and drummer Max Roach co-led a quintet that included saxophonist Harold Land. With Richie Powell on piano (who died in the same fatal car crash with Brown) and George Morrow on bass, the group delivered a stunning set that featured three original tunes – including 'Joy Spring' – plus a vibrant take on Bud Powell's 'Parisian Thoroughfare' (with a hint of George Gershwin's 'American In Paris' in the intro).
Key song: 'Joy Spring'
34: Andrew Hill: Point Of Departure (Blue Note)
Andrew Hill recorded 13 albums for Blue Note between 1963 and 1970, but Point Of Departure is, without doubt, the best of them. Like Thelonious Monk before him – who exerted a strong influence on Hill – the Chicago pianist/composer ploughed a lone furrow, expressing himself in a unique and idiosyncratic style defined by asymmetrical melodies and unorthodox meters. Point Of Departure was Hill's fifth Blue Note album and it featured a sextet that included Eric Dolphy, Joe Henderson, Kenny Dorham and a young Tony Williams on drums. Hill's compositions – by turns frenetic and tranquil – aren't easy to play but the group render them beautifully and effortlessly. Here, Hill traverses a narrow tightrope separating advanced hard bop from full-on avant-garde jazz, but he does so convincingly. Over half a century later, this magnum opus ranks among the best jazz albums as an essential, must-hear example of paradigm-busting post-bop jazz.
Key song: 'Flight 19'
33: Herbie Hancock: Head Hunters (Columbia)
After the experimental music of his early 70s Mwandishi band fell on deaf ears, Herbie Hancock reinvented himself as an afro-topped jazz-funk wizard with this 1973 blockbuster album, which hit No.1 on the US jazz charts. Though influenced by Sly Stone and James Brown, Hancock stumbled upon something unique that was simultaneously accessible and groundbreaking. Combining squelchy clavinet parts with astral synth lines – both underpinned by Paul Jackson's anchoring bass and Harvey Mason's taut but elastic grooves – Hancock and his cohorts found themselves opening for rock acts like Santana. The four tracks here range from epic spaced-out funk ('Chameleon') to atmospheric tropical grooves (an offbeat, African-influenced reworking of his 1963 Blue Note classic, 'Watermelon Man') and edgy, syncopated fusion ('Sly'). The set's only slow song, 'Vein Melter', is an oozy soundscape. Head Hunters proved to be a hugely influential album, transforming Herbie Hancock into a fusion superstar.
Key song: 'Chameleon'
32: Dexter Gordon: Go! (Blue Note)
The first musician to successfully play bebop on the tenor saxophone, this six foot six jazz giant from Los Angeles started his career in the late 40s but virtually disappeared in the 50s due to spells in prison for drugs offences. In the early 60s, however, he revived his career at Blue Note. Recorded in 1962, Go! was Gordon's third album for the label and found him in the company of pianist Sonny Clark, bassist Butch Warren and drummer Billy Higgins. The album begins with a supreme slice of self-penned driving hard bop called 'Cheese Cake', which would remain in Gordon's repertoire until his death in 1990. The rest of the album is devoted to standards, including a Latin-style take on Cole Porter's 'Love For Sale'. A self-confessed connoisseur of ballads, the saxophonist infuses his version of 'I Guess I'll Hang My Tears To Dry' with a subtle soulfulness.
Key song: 'Cheese Cake'
31: Sarah Vaughan: Sarah Vaughan (With Clifford Brown) (EmArcy)
Considered a member of the Holy Trinity of female jazz singers – along with Ella Fitzgerald and Billie Holiday – "Sassy" Sarah Vaughan entered the studio with rising trumpet god Clifford Brown to record this album, which many jazz critics believe to be her best. The nine-song set begins with a sprightly rendition of George Shearing's 'Lullaby Of Birdland' and a fine, carefree swinger called 'You're Not The Kind', but elsewhere Vaughan serves up some gorgeous ballads, including a wistful 'April In Paris' (which finds Brown playing a plangent but lyrical horn solo using a mute) and a sensuous 'Embraceable You', where she caresses the lyrics with her gorgeous contralto tone.
Key song: 'Lullaby Of Birdland'
30: The Quintet: Jazz At Massey Hall (Debut)
One of the earliest jazz supergroups, The Quintet comprised Charlie Parker – who was originally billed as Charlie Chan for contractual reasons – with Dizzy Gillespie, Charles Mingus, Bud Powell and Max Roach. They came together for one night only on Friday, 15 May 1953, at Toronto's Massey Hall. The album came out on Mingus' own Debut label later that year, but not before he had re-recorded his bass lines, which were barely audible on the original recording. The performance included the Gillespie classics 'Salt Peanuts' and 'Night In Tunisia', the latter containing some fabulous interchanges between the trumpeter and Parker's mercurial alto sax. Sadly, the concert represented the final time that the two bebop geniuses recorded together. Considered by some as the greatest jazz concert of all time, Jazz At Massey Hall was officially recognised as one of the best jazz albums in history when it was inducted into the Grammy Hall Of Fame in 1996.
Key song: 'A Night In Tunisia'
29: Bill Evans Trio: Waltz For Debby (Riverside)
Bill Evans brought a fresh perspective to jazz piano playing by avoiding bebop clichés and drawing on the lush harmonisation of French impressionist classical composers Debussy and Ravel. 'Waltz For Debby' was a song inspired by the pianist's young niece; first recorded in 1956 on the album New Jazz Conceptions, it quickly became a jazz standard. It also became the title track of this live album recorded in June 1961 at the Village Vanguard in New York. Waltz For Debby's material was drawn from the same performance that yielded the Sunday At The Village Vanguard album, with Evans, bassist Scott LaFaro and drummer Paul Motian showing a high degree of empathy and symbiotic communication never before witnessed in a jazz trio setting. LaFaro, just 25, was tragically killed ten days later, though his genius is preserved in his amazing performances here.
Key song: 'My Foolish Heart'
28: Lee Morgan: The Sidewinder (Blue Note)
A trumpet prodigy from Philadelphia who joined Blue Note when he was still a teenager, Lee Morgan rose to fame as a member of Art Blakey's Jazz Messengers. The Sidewinder's title song, with its jaunty soul jazz groove and infectious horn motifs, was a hit single for Blue Note and helped the parent album become the label's best-selling LP. Aside from the more commercial-oriented title track, the remaining four cuts offered something different, showing the young 25-year-old musician exploring deeper jazz grooves such as 'Totem Pole' and 'Hocus Pocus'. Morgan's foil is tenor saxophonist Joe Henderson, whose tone is robust and earthy in comparison with the trumpeter's soaring, gilded sound. Offering solid support is the rhythm section, comprising Barry Harris, Bob Cranshaw and Billy Higgins.
Key song: 'The Sidewinder'
27: Bill Evans: Sunday At The Village Vanguard (Riverside)
Originally from Plainfield, New Jersey, and of Welsh and Russian ancestry, Bill Evans amalgamated bebop and impressionistic classical music to bring a new sensibility to jazz piano playing. After debuting in 1956, Evans quickly made his mark in the jazz world and, two years later, was recruited by Miles Davis, helping to shape the sound of his groundbreaking 1959 album, Kind Of Blue. Sunday At The Village Vanguard is a tremendous live album from 1961 that shows how Evans, together with bassist Scott LaFaro and drummer Paul Motian, brought a new concept of collective improv to the piano trio aesthetic. Indeed, their interplay reaches an almost telepathic level of communication. Though Evans' forte was lush romantic ballads, Sunday At The Village Vanguard shows that he could also swing with real verve.
Key song: 'My Man's Gone Now'
26: Thelonious Monk: Brilliant Corners (Riverside)
Thelonious Monk was ahead of his time, which was why for many years his music was often misunderstood and even ridiculed. By the time that the North Carolina pianist/composer recorded Brilliant Corners for Riverside in 1956, however, he was beginning to get the recognition and accolades he deserved. In terms of its defining characteristics, the album – with its angular melodies, dissonant harmonies and jaunty swing rhythms – is quintessentially Monkish. The five-track album features a 26-year-old Sonny Rollins on tenor saxophone, slaloming through Monk's challenging chord sequences with aplomb. Highlights include the title track, plus 'Pannonica' (dedicated to Monk's European patron, Baroness Kathleen Pannonica De Koenigswarter, on which Monk plays celeste) and 'Bemsha Swing'.
Key song: 'Bemsha Swing'
25: Keith Jarrett: The Köln Concert (ECM)
Fate almost conspired against Keith Jarrett making The Köln Concert, which was recorded live in Cologne, then in West Germany, on 25 January 1975. The Pennsylvanian pianist, then 29, was suffering from excruciating back pain as well as fatigue after a long drive to the gig, only to find that the piano wasn't to his satisfaction. Jarrett initially refused to play but eventually relented, sitting down to deliver 66 spellbinding minutes of solo piano extemporisation. By turns lyrical and febrile, the music just seemed to pour out of him in a cathartic torrent of emotions. The resulting album quickly gained notoriety and, to date, it remains the biggest-selling album of unaccompanied piano music. Jarrett has recorded many solo piano albums since, and they're all good, but none of them can top the transcendent feeling that defines The Köln Concert.
Key song: 'Part 1'
24: John Coltrane: Giant Steps (Atlantic)
A switch from Prestige to the bigger Atlantic label in March 1959 witnessed Coltrane upping his game with his debut for his new company. Released in January 1960, Giant Steps marked the first time that Coltrane had recorded an album of all-original material, and, significantly, two of the songs – the classic title tune, with its mesmerising descending melody over cyclical chord changes, and the gorgeous ballad 'Naima' – went on to become recognised as jazz standards. Surrounding himself with simpatico sidemen – pianist Tommy Flanagan (replaced by Wynton Kelly on 'Naima'), bassist Paul Chambers and drummer Art Taylor – Coltrane's musical explorations took bebop to its greatest heights. Other highlights of this immortal set include 'Cousin Mary' and 'Mr PC', the latter a tribute to bassist Paul Chambers.
Key song: 'Giant Steps'
23: Herbie Hancock: Maiden Voyage (Blue Note)
Recorded and released in 1965, this album, whose five tracks are united by a nautical theme, was the Chicago pianist's fifth solo outing for Blue Note. Just 24 at the time of its recording, Hancock was a rising star in the jazz world and was making his mark as a member of the celebrated Miles Davis Quintet (along with Ron Carter and Tony Williams, who also contribute to the album). Maiden Voyage's gentle title song is a portrait of smooth sailing and finds Hancock and his band (featuring a two-horn frontline consisting of trumpeter Freddie Hubbard and tenor saxophonist George Coleman) exploring modal jazz, while 'The Hurricane', as its title implies, is a giddy maelstrom of sound and fury. Another standout is the blithe and becalmed 'Dolphin Dance'. Eminently accessible yet with an ear for the what was cutting edge at the time, Maiden Voyage is the jewel in Hancock's Blue Note crown and was inducted into the Grammy Hall Of Fame in 1999.
Key song: 'Maiden Voyage'
22: Duke Ellington: Ellington At Newport (Columbia)
Some deemed Duke Ellington to be well past his sell by date when he appeared at the Newport Jazz Festival alongside many of the jazz world's modernists in 1956. With an incendiary and inspiring performance that wowed the Newport audience, however, Ellington and his band demonstrated that they could still deliver the goods while asserting that big bands still had a place in jazz. His set included both old and new material; the latter included the specially-written 'Festival Junction' and 'Newport Up', though it was an old chestnut, 'Diminuendo And Crescendo In Blue', written in 1937, that stole the show. It's notable for a phenomenal solo by saxophonist Paul Gonsalves, who blew 27 choruses and whipped the crowd into a frenzy. The original album only contained five tracks, but it was expanded to a two-hour-long CD release in 2009.
Key song: 'Diminuendo And Crescendo In Blue'
21: Cecil Taylor: Unit Structures (Blue Note)
A native New Yorker, pianist and poet, the late Cecil Taylor, was pushing musical boundaries several years before Ornette Coleman introduced the concept of free jazz to an unsuspecting world. A classically trained pianist, Taylor recorded his first album, Jazz Advance, in 1956 and by the time that he recorded Unit Structures (the first of two albums for Blue Note) ten years later, he had developed his own personalised take on free jazz. Unit Structures features four lengthy explorations in free-form sonics and finds Taylor assisted by six like-minded musicians, including trumpeter Eddie Gale, alto saxophonist Jimmy Lyons and drummer Andrew Cyrille. Taylor and his cohorts take no prisoners with their sound collages, which, to the uninitiated, are unremittingly intense and challenging. Unit Structures remains one of the best jazz albums to come out of the avant-garde.
Key song: 'Steps'
20: Charlie Parker: Complete Savoy And Dial Studio Recordings (Concord)
Together with trumpeter Dizzy Gillespie, Kansas City-born alto saxophonist Parker began a jazz revolution in the mid-40s when he created a new sound that was dubbed bebop. With jaw-dropping displays of virtuosity combined with advanced harmonies and syncopated rhythms, Parker helped to alter the perception of jazz, transforming it from dance music into a serious art form. Most of his seminal recordings came out as singles for the Savoy and Dial labels in the 40s and they can be found on this 2000 compilation, which offers a vivid snapshot of bebop's glory years. It captures Parker at the peak of his powers before heroin addiction blighted his career.
Key song: 'Now's The Time'
19: Miles Davis: Birth Of The Cool (Capitol)
A trendsetter who was not afraid to shun convention, Miles Davis became tired of bebop's frenetic verbosity in the late 40s and experimented with music that replaced sonic heat with a studied, cool elegance. Leading a nonet that included saxophonists Lee Konitz and Gerry Mulligan, as well as drummers Max Roach and Kenny Clarke, across 1949 and 1950 Miles recorded a series of singles for Capitol that redefined modern jazz. Significantly, arranger Gil Evans also worked on the session, and his friendship with the trumpeter would lead to future collaborations in the late 50s (on the albums Miles Ahead, Porgy And Bess and Sketches Of Spain). The seeds for those large-canvas later works can be heard in Birth Of The Cool (especially on the Evans-arranged track 'Moon Dream'). The album's title – given to the sessions on their original album release in 1957 – reflects the influence the sides had on the West Coast "cool jazz "sound.
Key Track: 'Boplicity'
18: Art Blakey And The Jazz Messengers: Moanin' (Blue Note)
Nobody could drum like Art Blakey. A natural leader on the bandstand who combined both power and subtlety, he instinctively knew how to make a track swing but could also complement a soloist, employing his volcanic press rolls to create drama and offer inspiration. All those qualities can be found on Moanin', his 1958 LP with The Jazz Messengers. The infectious title cut, penned by pianist Bobby Timmons, who laces his composition with churchy inflexions, anticipates the soul jazz style that became popular in the 60s. Saxophonist Benny Golson contributes four top-notch songs, including 'Blues March', 'Along Came Betty' and 'The Drum Thunder Suite', the latter of which is an explosive showcase of Blakey's polyrhythmic prowess. On trumpet is a 19-year-old Lee Morgan.
Key song: 'Moanin''
17: Albert Ayler: Spiritual Unity (ESP-Disk')
First released on Bernard Stollman's small, New York-based indie label, ESP-Disk', in 1964, Spiritual Unity announced Ohio-born saxophonist Ayler's arrival on the world stage. It wasn't his inaugural recording venture, but it was unequivocally his first significant album. Many found its visceral rawness and intensity – sometimes Ayler's sax resembles a chainsaw cutting into a bees' nest – deeply disturbing. Supported by intuitive and symbiotic interactions from bassist Gary Peacock and drummer Sunny Murray, Ayler takes Ornette Coleman's concept of free jazz to another level. The album's song titles – 'Ghosts: First Variation', 'The Wizard', 'Spirits' and 'Ghosts: Second Variation' – serve to underline the otherworldly essence of Ayler's unique musical universe. One of the best jazz albums of the era, it still sounds startlingly original today.
Key song: 'Spirits'
16: Eric Dolphy: Out To Lunch! (Blue Note)
A prodigiously gifted multi-reed player who excelled on alto saxophone and bass clarinet, Los Angeles-born Eric Dolphy was also a virtuoso flute player. He first made his mark in 1958 when he joined drummer Chico Hamilton's band, and later, in the early 60s, when he became a leading light of the avant-garde movement, he played with Charles Mingus and John Coltrane. Recorded in February 1964, Out To Lunch! was Dolphy's debut for Blue Note and came on the back of several LPs for Prestige's New Jazz imprint. Joining Dolphy on the Out To Lunch! session are Freddie Hubbard, Bobby Hutcherson, Richard Davis and an 18-year-old Tony Williams on drums. The music is intrepid in its exploration of new sonic worlds and, despite its eerie dissonances, there's a prevailing sense of swing which gives the music cohesion. Sadly, Dolphy died, aged 36, of a diabetes-associated coma four months after recording one of the best jazz albums from of the free jazz era.
Key song: 'Hat And Beard'
15: Oliver Nelson: The Blues And The Abstract Truth (Impulse!)
St Louis-born Nelson was a talented saxophonist who could play both the tenor and alto varieties, but who earned more fame during his relatively short career as a masterful arranger who could turn his hand to TV soundtracks and movie scores. After three years recording for the Prestige label, Nelson joined producer Creed Taylor at ABC-Paramount's newly founded jazz imprint, Impulse!, in 1961. His debut album was the magnificent The Blues And The Abstract Truth, on which Nelson led a stellar septet whose ranks included Freddie Hubbard, Eric Dolphy and Bill Evans. It's an album whose every facet – from the material, arrangements, ensemble work and solo passages – blends perfectly to create an exquisite whole. In terms of its elegance, though, nothing surpasses the superlative opener, 'Stolen Moments'.
Key song: 'Stolen Moments'
14: Erroll Garner: Concert By The Sea (Columbia)
Famed for his florid, virtuosic keyboard style, Pittsburgh-born Erroll Garner was heavily influenced by Earl Hines and Fats Waller but managed to find his own distinctive voice on the piano. Capturing Garner in an assembly hall in Carmel, California, in 1955, Concert By The Sea began as an unofficial recording made by a local broadcaster for US armed-forces radio. Garner's manager heard the tapes and persuaded Columbia to release them as an album, whereupon it sold by the truckload (by 1958, it was estimated to have made over $1 million in sales). Garner is accompanied by bassist Eddie Calhoun and drummer Denzil Best, and offers typically flamboyant renderings of standards such as 'I'll Remember April', 'Teach Me Tonight' and 'Autumn Leaves'. A vivid live portrait of a piano-playing genius.
Key song: 'Red Top'
13: Wayne Shorter: Speak No Evil (Blue Note)
A graduate of the formidable Jazz Messengers – drummer Art Blakey's famous "Hard Bop Academy" – New Jersey's Wayne Shorter recorded for Vee-Jay before joining Blue Note in 1964. Speak No Evil was the saxophonist's third album for Alfred Lion's iconic jazz label and was recorded three months after he had joined the Miles Davis Quintet. Shorter fronts an ace quintet of his own here, comprised of Freddie Hubbard, Herbie Hancock, Ron Carter and Coltrane's then-drummer, Elvin Jones, and together they conjure up a memorable session featuring six songs composed by the saxophonist. Highlights include the beguiling opener, 'Witch Hunt', with its snaking melody; the cool title song, with its sublime horn theme played by Shorter and Hubbard; and the gentle, much-covered ballad 'Infant Eyes', which is now regarded as a jazz standard. Wayne Shorter has made many fine albums during his long career but this one, recorded on Christmas Eve 1964, is extra special.
Key song: 'Infant Eyes'
12: Stan Getz And João Gilberto: Getz/Gilberto (Verve)
Though originally from Pennsylvania, tenor sax titan Stan Getz became associated with the cool, West Coast jazz sound in the 50s. In the following decade, he helped to stimulate interest in Brazilian music with his 1962 album Jazz Samba. Two years later, his inspired collaboration with rising Brazilian singer and guitarist João Gilberto (on Getz/Gilberto) helped to birth a bossa nova craze in the US. The combination of Getz's silky saxophone effusions with Gilberto's delicate vocals and softly-strummed guitar was magical, while the album's most popular track, 'The Girl From Ipanema', featured a stunning cameo from Gilberto's wife, Astrud. An edited version became a hit single and created a huge global audience for the seductive bossa nova sound. It also helped to transform Astrud Gilberto into a star who then launched her own successful career.
Key song: 'The Girl From Ipanema'
11: Louis Armstrong: Best Of The Hot 5s And 7s (Columbia)
The long-playing 33 1/3rpm record didn't exist when New Orleans trumpet sensation and scat singer Louis Armstrong (aka "Satchmo") helped to define what US writer F Scott Fitzgerald described as the "Jazz Age" in the late 20s. A virtuoso trumpeter from an impoverished background, Armstrong played with King Oliver and Fletcher Henderson before forming his own Hot Five Band in 1925. Some of Armstrong's seminal sides with this band can be found on this glorious compilation, which also includes music from his later Hot Seven group (which recorded in 1927). On the back of hits such as 'Heebie Jeebies' and the influential 'West End Blues', Armstrong became a huge star and later assumed an ambassadorial role in the jazz world. For those seeking an entry-level collection focusing on the rise of New Orleans jazz and the trumpeter's early years, this retrospective can't be beaten.
Key song: 'West End Blues'
10: John Coltrane: Blue Train (Blue Note)
This was John Coltrane's first bona fide masterpiece, recorded a week before his 32nd birthday. Though the saxophonist was contracted to Prestige at the time, he was allowed to record a one-off session for Alfred Lion's Blue Note label, and it turned out to be an absolute gem. Earlier in the year, Trane had been fired from the Miles Davis Quintet for his heroin addiction, but by September 1957 he had quit drugs for good and began rebuilding both his life and reputation. Blue Train is an affirmation of Coltrane's newfound sense of creativity and features a sextet that comprises pianist Kenny Drew, Paul Chambers and Philly Joe Jones from the Miles Davis band, plus Jazz Messengers Lee Morgan and Curtis Fuller. The title tune, with its memorable clarion-call horn theme, sets the tone for a six-track album that contains only one standard ('I'm Old Fashioned') and highlights Trane's signature "sheets of sound" style.
Key song: 'Blue Train'
9: Miles Davis: Bitches Brew (Columbia)
At the end of the 60s, the ever-restless Miles Davis sought to change his musical direction again. Eyeing new sonic horizons and showing an interest in rock and funk aesthetics, he began using electronic instruments and creating expansive grooves driven by a backbeat. A first major milestone in this development was the epochal Bitches Brew, a sprawling double-album released in 1970. Using a large ensemble that included British guitarist John McLaughlin and three electric keyboardists (Joe Zawinul, Chick Corea and Larry Young), Davis set in motion the fusion movement that dominated jazz thinking in the 70s. Much of the music was shaped in post-production, heavily edited by Miles' producer, Teo Macero, but Bitches Brew became hugely influential, ushering in the age of jazz-rock. Now almost half a century old, it still sounds like the music of the future.
Key song: 'Spanish Key'
8: Sonny Rollins: Saxophone Colossus (Prestige)
At 88 years old, Sonny Rollins is one of the last surviving greats of jazz's golden epoch. Though for health reasons he no longer plays his beloved tenor saxophone, this seminal 1957 album – which gave Rollins his nickname – reminds us of his unparalleled brilliance as an improviser. Rollins receives sterling support from pianist Tommy Flanagan, bassist Doug Watkins and legendary bebop drummer Max Roach, and together the quartet created an alchemical synergy that results in pure magic. Rollins references his family's Caribbean roots in the jaunty, self-penned calypso-esque 'St Thomas' (which became one of his signature tunes) and contributes two more original songs in the shape of 'Strode Rode' and 'Blue 7'. His brilliance as a balladeer is highlighted on a gorgeous reading of the standard 'You Don't Know What Love Is'.
Key song: 'St Thomas'
7: Cannonball Adderley: Somethin' Else (Blue Note)
Recorded in 1958, this is undoubtedly the greatest album made by alto saxophonist Julian "Cannonball" Adderley during his 20-year career. What makes it special is the presence of Miles Davis in a rare sideman role (Adderley was a member of the trumpeter's sextet at the time), while the contributions of the great Art Blakey on drums, along with excellent work from pianist Hank Jones and bassist Sam Jones, conspire to make this one of the best jazz albums recorded by a small-group ensemble. On the gently swinging 'Autumn Leaves' and 'Love For Sale', Miles plays some bewitching muted trumpet lines, but he doesn't outshine Cannonball or the rest of the group. A must-own album for any serious jazz collector.
Key song: 'Autumn Leaves'
6: Charles Mingus: The Black Saint And The Sinner Lady (Impulse!)
Featuring an 11-piece band playing opulent, cinematic arrangements by Bob Hammer, this 1963 concept album from bassist/composer Charles Mingus was notable for its use of overdubbing, a procedure usually shunned by most jazz musicians. Even so, Mingus produced one of his most compelling studio creations here: a thrilling collision of jazz, blues and gospel flavours (which he once described as "ethnic folk-dance music") that was distinguished by taut, cohesive ensemble work and stunning solos. The influence of Duke Ellington is almost palpable, but such was the force of Mingus' individuality as a composer that his personality dominates the album. In Mingus' canon, this album's brilliance is only eclipsed only by the earlier Mingus Ah Um.
Key song: 'Duet Solo Dancers' (aka 'Hearts Beat And Shades In Physical Embraces')
5: Ornette Coleman: The Shape Of Jazz To Come (Atlantic)
From Fort Worth, Texas, Ornette Coleman made two albums for Lester Koenig's California-based Contemporary label before joining Atlantic in 1959, where this, his debut for the company, proved one of the most revolutionary albums in jazz. Leading a quartet comprising trumpeter Don Cherry, bassist Charlie Haden and drummer Billy Higgins, Coleman shredded the bebop rulebook by jettisoning orthodox notions of what constituted melody and harmony. In the process, he created a brave new musical language of free-form collective improvisation that shook the jazz world to its core. The Shape Of Jazz To Come was extremely divisive at the time, but its status as one of the best jazz albums in history is secure today; it gave birth to the free jazz movement that would gain momentum as a viable musical currency in the 60s.
Key song: 'Lonely Woman'
4: Charles Mingus: Mingus Ah Um (Columbia)
One of jazz's most colourful characters, renowned for his volcanic temper, Charles Mingus – a bass player and composer originally from Arizona but raised in Los Angeles – created a unique style that melded driving hard bop with plaintive blues cries and sanctified gospel cadences. His greatest creation was this, his 1959 debut for Columbia, on which propulsive uptempo songs ('Better Git It In Your Soul') were balanced with beautiful shimmering ballads ('Goodbye Pork Pie Hat', an elegy for saxophonist Lester Young, who had died earlier in 1959). The album also had a biting political edge thanks to the track 'Fables Of Faubus', which attacked Arkansas Governor Orval E Faubus, who resisted racial integration in American schools.
Key track: 'Goodbye Pork Pie Hat'
3: Dave Brubeck Quartet: Time Out (Columbia)
Released in 1959 – the year that Ornette Coleman produced his game-changing free jazz manifesto, The Shape Of Jazz To Come – California pianist Dave Brubeck proved that jazz didn't have to be wild and way out to be revolutionary and innovative. Time Out album finds Brubeck's classic quartet (featuring the eloquent Paul Desmond on alto sax) experimenting with a range of unorthodox time signatures but still managing to balance sonic exploration with an accessible selection of tunes. The album spawned an unlikely hit single in 5/4 time (the jaunty, Desmond-written 'Take Five') and went on to sell over a million copies.
Key song: 'Take Five'
2: John Coltrane: A Love Supreme (Impulse!)
Released in 1965, jazz mystic and saxophonist/composer John Coltrane's four-part hymn to God remains deeply influential and is regarded as the album that birthed what became known as spiritual jazz. A Love Supreme was the first time that a musician had successfully used the language of jazz to explore deeper metaphysical concerns. Assisted by pianist McCoy Tyner, bassist Jimmy Garrison and über-drummer Elvin Jones, Coltrane takes us on a journey into the realm of religious exaltation. He leaves the listener exhausted – the music can seem almost overwhelming due to its emotional intensity – but also blissfully contented after the final chord has sounded. Though Coltrane recorded several landmark albums both before and after A Love Supreme, this game-changing 1965 LP sealed his immortality and sits rightfully among the best jazz albums of all time.
Key track: 'Part One: "Acknowledgement"'
1: Miles Davis: Kind Of Blue (Columbia)
Topping our list of the 50 best jazz albums ever is this timeless, transcendent classic from the great Miles Davis. It celebrates its 60th birthday in 2019 but still sounds as cool and hip as the day it was first recorded. The session found Miles leading an all-star sextet that included saxophonists John Coltrane and Cannonball Adderley, as well as rising piano star Bill Evans. Here, Miles and his cohorts relinquish bebop's febrile intensity for a looser, relaxed vibe to create a series of extended grooves that came to define modal jazz. The best-selling jazz album of all time, Kind Of Blue created a new musical language that was hugely influential not only in the jazz world but for numerous rock and pop musicians as well, assuring the album's rightful place at the head of any list of the best jazz albums in history.
Key song: 'So What'
Build your jazz vinyl collection with classic titles and under-the-radar favorites.
Format:
UK English