Keith Jarrett
The veteran jazz pianist has performed and played with artists like Miles Davis, with albums in his solo career like The Köln Concert.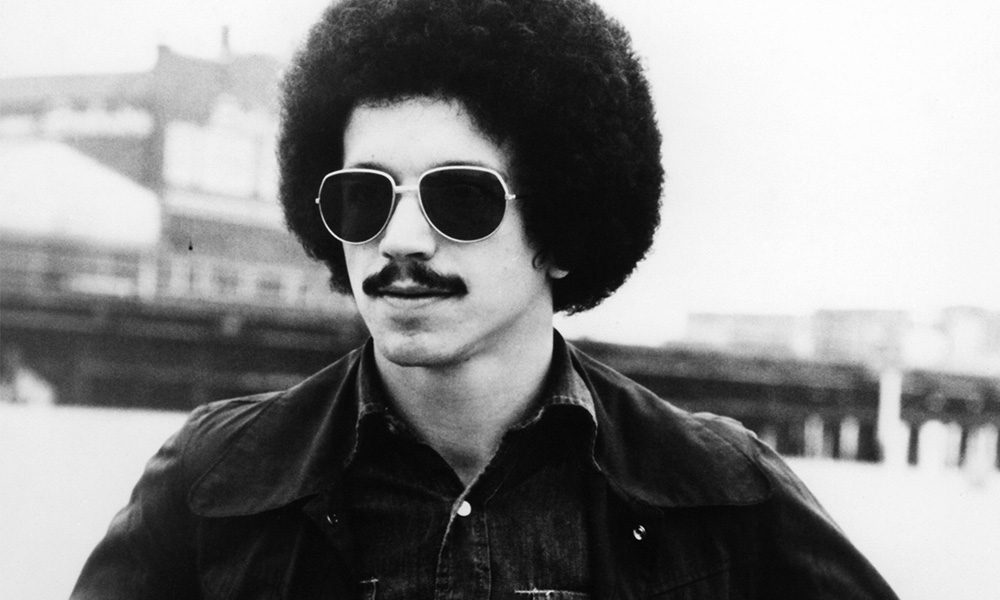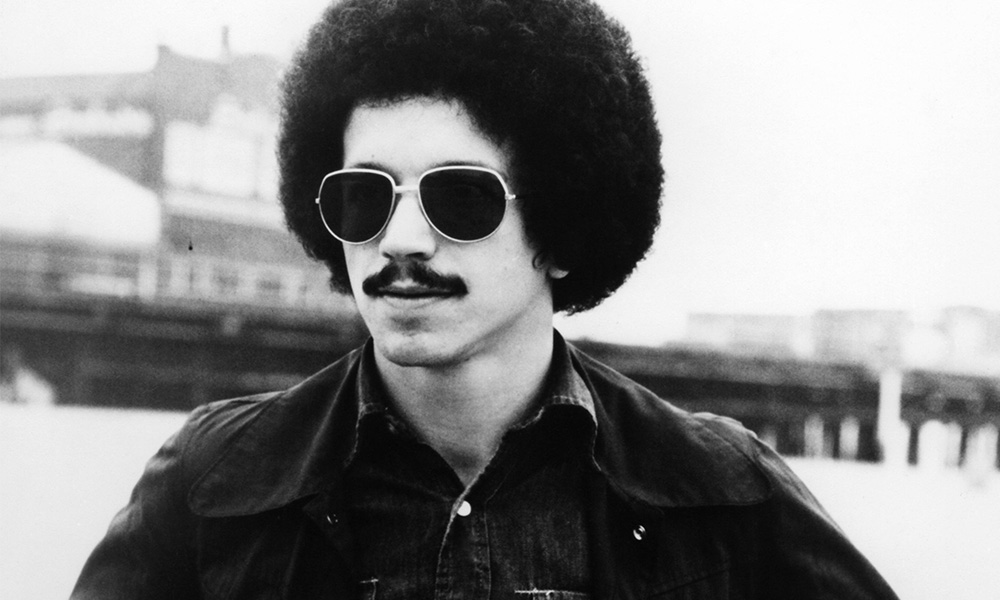 What can we say about this monumental talent? The truly great American pianist Keith Jarrett is one of that rare breed of artists who it is impossible to truly define. His musical output, which is prodigious, his effusive style, his wealth of ideas and his gorgeous music mean that you'd be a damn fool to try and define him. Since he began playing as a child prodigy in Allentown his career path has raised exponentially from stints with Art Blakey, Charles Lloyd and Miles Davis. But if you think that makes him a jazz artist, think again. He is also a wonderful classical player who just so happens to branch off into fusion, folk-rock – yep – and the furthest out improvisation. And yet everything he does is highly listenable and unique. His monumental 1975 The Köln Concert is the best-selling piano album of all time and the best-selling solo album in jazz history. It's the obvious portal to his genius but far from the limit of his achievements. A multi-instrumentalist – he also plays the guitar, flute drums, bass celeste and the saxophone family – he often treats his live albums as improv but then he might beguile you with a variation on a theme or a pure song. His association with us is rich and varied via the labels Atlantic, ECM, impulse! and Universal Classics and since his time with Miles Davis, he has largely eschewed electronic sound in favour of acoustic playing with a fervour that makes him a crusader. He is much decorated and received the Polar Music Prize in 2003, following that a year later with the Léonie Sonning Music Prize. An inductee into the Down Beat Hall of Fame in 2008, Jarrett's work is revered on both sides of the Atlantic: he is phenomenally popular in Europe. The following is a necessarily brief resumé of his discography but really if you want to discover him then stick a pin in anything he's done and you are unlikely to be disappointed.
Keith Jarrett is a native of Allentown, Pennsylvania born on May 8, 1945. By serendipity that is the day on which the Allies announced the total surrender of Nazi Germany, signalling the end of WW2 and what has become known as V.E. Day. Keith's mother was of Slovenian descent, his father either French or Scots-Irish. Keith's appearance has however had people ask him whether he is of Afro-American origin: he isn't but as he once said "I'm working on it!". His piano playing talents were noticeable even as a mere toddler when it was discovered he had perfect pitch. He was giving recitals aged seven, mixing Mozart and Bach with his own compositions. Precociousness aside he underwent intensive classical training and might have accepted a scholarship to a Parisian conservatoire except that he was by now – in his teens – a keen lover and student of Avant-garde jazz. Inspired by Dave Brubeck he moved to the Berklee College of Music in Boston and earned pin money playing cocktail lounge fare in local clubs. A move to New York and gigs at the Village Vanguard found him noticed by Charles Lloyd's brilliant drummer Jack DeJohnette who suggested this amazing youngster be hired forthwith, thus poaching the young man from the Jazz Messengers: quite a coup. Lloyd was big on the psychedelic scene and the 1966 album Forest Flower became a hip disc to own on the West Coast. Stints with Charlie Haden and Paul Motian predated another important episode, Keith's place in the late 1960s and early 1970s Miles Davis group. You'll best hear him on Bitches Brew Live, Live at the Fillmore East and Get Up With It. Ironically Keith became disenchanted during Miles' electric phase; his loyalty to Jack DeJohnette, who was now Miles' drummer, kept him around and kept him honest.
We should now look at Jarrett's own releases. Life Between the Exit Signs is a post-bop entry-level classic but it won't prepare you for his other 1968 album, Restoration Ruin. This is the aforementioned folk-rock outing with a sound that owes more to Arthur Lee and Tim Buckley than to Haden and Chick Corea. Folk-baroque and mostly entirely self-played and composed this is atypical but unmissable. Somewhere Before includes Bob Dylan's "My Back Pages" (1969) and returns to the trio format while Gary Burton & Keith Jarrett (1971) is an ensemble set that combines folk, country and pop with elements of melodic hard bop.
The transition to a new Keith Jarrett sound comes with his debut release on Manfred Eicher's ECM label. Ruta and Daitya is a collaboration with DeJohnette that moves into the Afro-American/European zone. Now you'll also discern a KJ characteristic: his grunted, sometimes idiosyncratic variation on scat accompaniment, almost as if a physical presence from above has taken him over. Following the impressive The Mourning of a Star, which is packed with totally accessible sleek rock jazz, often reminiscent of Steely Dan, Keith now stepped off into the jazz stratosphere with El Juicio (The Judgement), with pieces dedicated to Ornette Coleman, and the companion disc Birth. His fourth recording in that year is Expectations followed by the five-star masterpieces Facing You, a solo piano venture that demands to be discovered.
A move to impulse! for Fort Yawuh gives us one of his hippest contemporary fusion releases. The old gang – Dewey Redman, Charlie Haden and Paul Motian are so simpatico that listening to this is like greeting an old friend. Get it and cherish it.
In The Light is an immersion in contemporary classical – Jarrett's own compositions are influenced by Shostakovich – with extra symphonic colouration, plus guests the American Brass Quintet and The Fritz Sonnleitner Quartet, all merging into a soundscape fleshed out by Ralph Towner's acoustic guitar, Willi Freivogel's flute and the maestro's piano, gong, percussion and conducting. Oh, and producing. The next string to his bow. Here you find music for harpsichord, guitar and strings as well as audacious chamber brass music.
The new ECM phase finds Keith starting to name his pieces by number, time and place. Solo Concerts: Bremen/Lausanne is his first live solo release and another essential place to discover him. Treasure Island (1974) and Belonging are quintet and quartet albums respectively with an amalgam of Jan Garbarek's sax playing, deft orchestration and a distinctly Middle Eastern flavour that emerges in full on Luminessence. Death and the Flower is the last of his Quartet offerings in this time before we arrive at The Köln Concert in 1975: to repeat, this is one of the most significant albums of that or any other decade. Recorded when Jarrett was suffering from exhaustion this groundbreaking release was accomplished when the artist was in great pain and wearing a back brace. The results of The Köln Concert are astonishing as a result. Almost gospel in concept this improvised or vamped structured double album is many people's favourite music, period. The four parts from Köln Opera House are beyond the ken of even the most literate musicologists. See what you think.
Thereafter, Jarrett's star rose and he became a star, though he was also slightly miffed in case the Köln album defined him.
Mysteries, Arbour Zena and Shades (all 1975, we told you he was prolific) now moved towards ambient jazz. The earthier quartet roots of The Survivor's Suite simply bamboozled us again. This man wouldn't sit still.
The pipe organ disc Hymns/Spheres is another diversion; the Japanese recordings for Sun Bear Concerts are back to one man and his piano. Byablue and the final American Quartet disc Bop-Be are well worth tracking down (lovely on the original Impulse! Imprint) then back to ECM for the classical Ritual. He even had a radio hit with "My Song" on the album of that name (1978) embarking on a more modal style in the European tradition.
The Live In Japan Sleeper, further stellar playing from Jan Garbarek and co., and the accompanying Personal Mountains are peak moments as is Nude Ants. Just to muddy any clarity he now releases an album based on the writing of George Ivanovich Gurdjieff called Sacred Hymns (Keith is a devotee of the latter Russian mystic/philosopher/guru).
Also try Standards (Vol.1 and Vol.2) to hear him tackle Bobby Troup, Oscar Hammerstein II and Jerome Kern, Lorenz Hart and Richard Rodgers, Billie Holiday, Airto Moreira, Sammy Cahn et al. Often reissued this is always available and always a pleasure to discover.
Since then there have been thirty-plus releases on ECM and we're not joking when we say they are all pretty much godlike. Ditto his RCA classical releases where he tackles J.S. Bach with majestic grace. Or try the lovely Yesterdays with the eternal trio, chased down with My Foolish Heart. Many of these albums are live although Jasmine and Last Dance – with Charlie Haden – are still based on standard evergreens (even some Crusaders in the case of "One Day I'll Fly Away"), adding jazz high notes to familiar tunes.
We have many recommended compilations. The UMG has a double-backed Mysteries/Shades while Mysteries: The Impulse Years 1975-1976 collates those and Byablue and Bop-Be and offers excellent VFM.
So if he is known as one of the blackest white folks we know, in musical parlance, Keith Jarrett can't be construed by ethnicity or stylistic trope. He is an obvious iconoclast. If you see his name on an album then you should want in. Discover, discover, discover.