The Most Beautiful Sound: An Introduction To ECM Records
With a breathtakingly diverse roster that spans jazz and classical music, ECM Records has been at the forefront of contemporary jazz for five decades.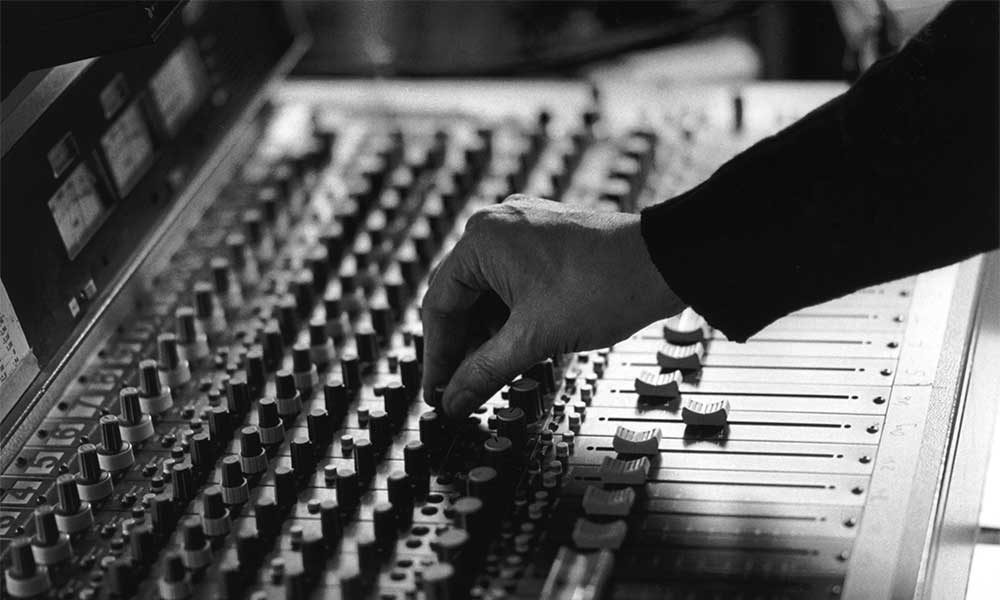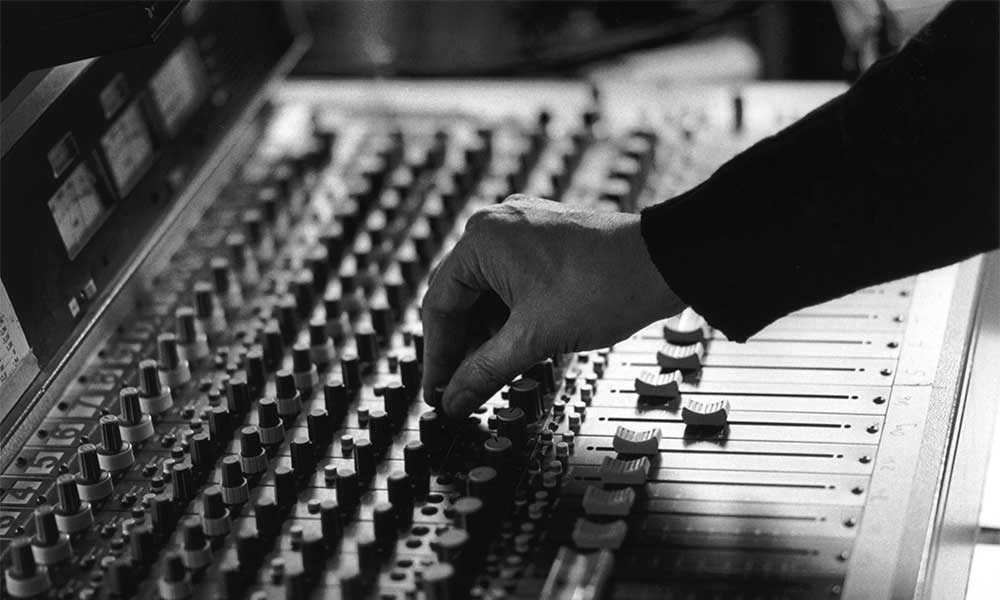 There's an old adage about never judging a book by its cover. While that may be a truism that resonates for many people, it doesn't really apply to ECM Records – a label whose name, fittingly, stands for Edition Of Contemporary Music. Just a cursory glance at the artwork of any ECM release in its catalogue of 1,600 albums will tell you a lot about the recording artist as well as the record label. That's because ECM Records don't do anything in an arbitrary or disingenuous way – every aspect of the label's releases, from the elegance of their high-quality cover art to the concept behind the unique music that they represent, reflects a unified, holistic, aesthetic vision.
Like the visually distinctive and historically important Blue Note, Impulse!, and CTI record labels, artwork is essential to the way ECM Records presents their artists – so much so that the label has had books, exhibitions, and even films devoted to it. Their artwork also makes an important visual statement about ECM Records and its ethos. But, having said that, there's also a savvy, pragmatic rationale behind their unique visual style: ECM releases easily stand out from the crowd.
Listen to the best of ECM Records on Apple Music and Spotify.
The ECM sound
But ECM's sound is most striking of all. It could be defined as music intended for reflection; it's often been described as ruminative, melancholy, delicate and also cerebral, and has been perceived by some as the precursor to New Age music. Stylistically, ECM releases are often decidedly European in character compared with the more generally upbeat, blues-infused demeanor of American jazz. While even its staunchest fans would agree that ECM's style – which the company itself once described as "the most beautiful sound next to silence" – possess all of the attributes described above, they would also argue that it offers much more besides in terms of the moods it conjures and the emotions it generates.
Each ECM release, though uniquely individual, bears the signature imprint of its producer, Manfred Eicher, who is also the label's founder. His philosophy isn't very different to that of the legendary Alfred Lion, who ran the iconic Blue Note label from the 40s to the 60s, in that he believes that his job is primarily to bring together outstanding musicians and record their interactions in real time. Though Eicher's contribution might seem minimal, it's important in terms of giving the musicians direction and guidance in the studio, and it's interesting to note that Eicher sees his role as one akin to that of a theatre or movie director working with a group of actors.
A gentle musical revolution
For a label that has lasted as long as it has and still appears perfectly formed, ECM Records began without any world-conquering master plan in place. Later, however, Manfred Eicher was rightly hailed as a visionary figure for the way that his label helped to shape and influence the trajectory of European post-bop jazz in the final three decades of the 20th Century.
Sounds and Silence - Travels with Manfred Eicher (Trailer) | ECM Records
Given its role in that context, it's more than a tad ironic that ECM's debut album was not from a European musician but rather by an American one – ex-John Coltrane associate, pianist, and composer Mal Waldron. His LP Free At Last, recorded in November 1969 (with Eicher's input listed as "supervision" rather than production), was a relatively low key release at the time, and no one (not even Eicher) expected that it would precipitate a gentle musical revolution whose ripples can still be felt almost 50 years later.
As the 60s became the 70s, ECM Records began to blossom, and Eicher, a classically trained double bass player from Lindau, Bavaria, who had fallen in love with jazz, began to grow into his role as a producer. His philosophy was simple; as he once told an interviewer: "I believe the producer's role is to capture the music he likes, to present it to those who don't know it yet." And that, basically, is what ECM Records is about.
Transcending musical, geographical, and cultural borders
A key 70s album for the label was Keith Jarrett's The Köln Concert, a landmark solo piano recital from 1975, which put the Munich-based indie label on the radar of mainstream jazz fans. It says a lot about Eicher and ECM Records that Jarrett, who first recorded for the label in 1971, remains with the company to this day. He is just one of many Americans that have recorded for the label over the years – others include drummer Jack DeJohnette, who has worked as both a leader and sideman for ECM (he also led the group Special Edition), keyboardist Chick Corea, vibraphonist Gary Burton and guitarists John Abercrombie and Ralph Towner – but ECM has also helped to introduce many European jazz musicians on the world stage, among them Norwegian saxophonist Jan Garbarek, German bassist/composer Eberhard Weber, Polish trumpeter Tomasz Stańko and Norwegian guitar magus Terje Rypdal.
Proving that ECM is a label whose artists and repertoire transcends musical, geographical, and cultural borders, Eicher also branched out into the more rarified realm of classical music – both contemporary and vintage, from John Cage and Steve Reich to JS Bach and John Dowland – with the ECM New Series imprint. Launched in 1984, the subsidiary also showcases movie soundtracks, and works by rising modern composers.
Not content with that, ECM has also recorded musicians from beyond the borders of Europe and America – including Tunisian oud player Anouar Brahem and Iranian kamancheh maestro Kayhan Kalhor – and has long championed free jazz by recording the likes of Roscoe Mitchell and Evan Parker.
Roscoe Mitchell – Bells for the South Side | ECM Records
A cultural touchstone that continues to flourish
ECM Records continues to flourish and enjoy the unique place it occupies as an independent, taste-making, life-altering jazz label. A global digital licensing agreement with Universal Music Group – which came into effect in 2017 and made the complete ECM Records discography available for streaming for the first time – opened new doors for the label and potentially help it reach an even bigger audience than ever before.
Newcomers to the label will find a breathtaking diversity, ranging from the pyrotechnics of veteran guitarist Pat Metheny, the glistening keyboard lyricism of Keith Jarrett, and the brooding saxophone mysticism of Jan Garbarek, alongside relatively new arrivals on the jazz scene, among them pianists Vijay Iyer and Tigran Hamisyan. Further highlighting the label's versatile talent, Keith Jarrett and another long-serving ECM figurehead, Jan Garbarek, also appear in ECM's classical roster, alongside recordings by pianist/composer András Schiff, The Hilliard Ensemble, US composer/performer Meredith Monk, and the Steve Reich Ensemble.
Much more than a record label, ECM is a cultural touchstone that has stayed true to Manfred Eicher's original vision. The fact that it has never compromised its core values accounts for its amazing longevity. And that is also unequivocally part of the reason why ECM Records continues to thrive today, decades after Mal Waldron's Free At Last LP brought the ECM name to the public for the very first time.
Explore ECM Records' breathtakingly diverse world.