Jaco Pastorius, An Introduction To The Jazz Legend
Jaco Pastorius often told people that he was the greatest bass player in the world. During his brief, mercurial career, that claim didn't seem that crazy.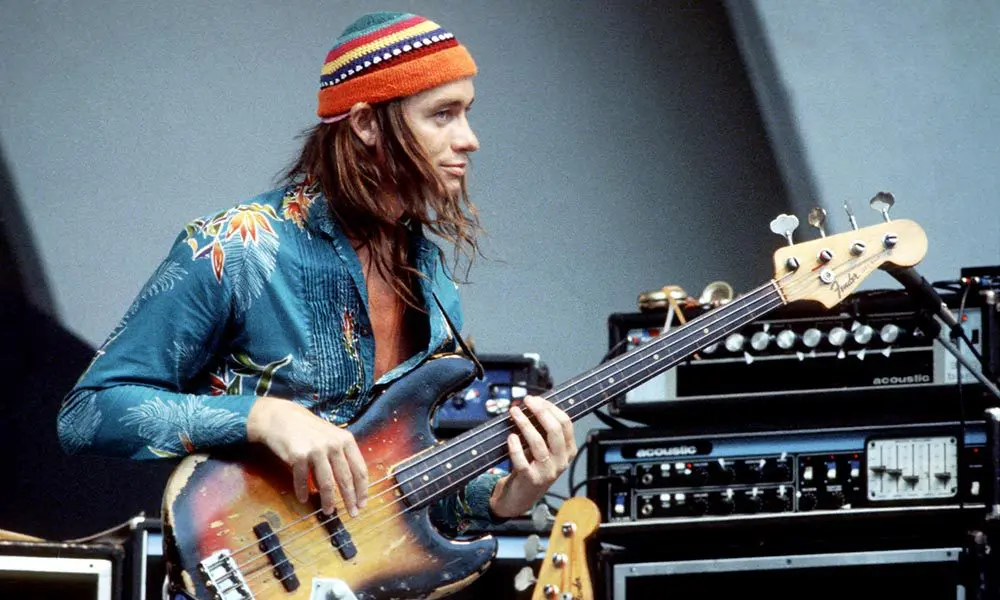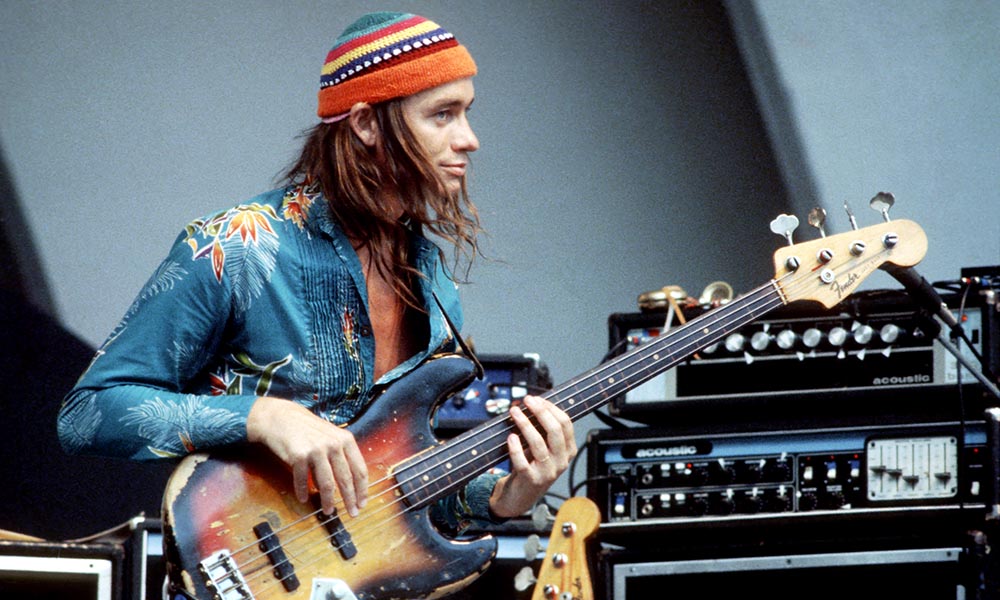 Jaco Pastorius often told people that he was the greatest bass player in the world. During his brief, mercurial career, there was enough truth to his contention that his words didn't seem all that brash or uncouth. Pastorius, who passed away at the age of 35 in 1987, was a singular figure in the jazz world. No one sounded like him before, and few have imitated his style in the decades since his untimely death. As Joni Mitchell once put it, "he was doing things that no one could do; he was being Jimi Hendrix on the bass."
His discography splits into distinct if overlapping segments: his own work, his stellar sideman work either with guitarist Pat Metheny or with singer/songwriter/guitarist Joni Mitchell, and his work with the group Weather Report, which was co-led by jazz veterans Joe Zawinul and Wayne Shorter. (A separate chapter of his work is comprised of music released after his tragic demise.)
Pastorius's sound was unique as his instrument. He played a fretless bass, and he coated the fingerboard with an epoxy resin. This allowed him to use roundwound strings, which led to a big, bright, open sound. Further, he was rarely content to be relegated to the backline rhythm responsibilities. He pushed forward to be heard as prominently as frontline instruments like horns and keyboards. With Pastorius in the band, it was often as if he filled the two roles simultaneously. Dezron Douglas, a bass player, remembers the first time he heard Jaco's music: "I didn't know the bass could sound like that, let alone take the lead. I was always taught to lead from the back!"
Listen to Jaco Pastorius' work on Pat Metheny's Bright Sized Life on Apple Music and Spotify.
Early life and solo debut
Pastorius was born in Pennsylvania in 1951, but his family moved to Florida when he was eight. His father was a drummer and educator, and he imbued his son with a passion for music. Jaco followed in his father's footsteps as a drummer until a wrist injury playing football made drumming impossible for a while, so he picked up the bass. He began playing in bands led by Wayne Cochran and the C.C. Riders, who were part of the thriving Florida rhythm and blues scene.
Via his father, Pastorius began teaching bass at the University of Miami where he met then-up-and-coming guitarist Pat Metheny. Metheny played on a date led by the bassist for Paul Bley's Improvising Artist label, then Jaco returned the favor playing on Metheny's ECM debut, Bright Size Life. The ECM recording shows that Pastorius's sound was developing and his distinctive style was taking shape.
Jaco's approach was refined later that year on his major-label debut, Jaco, which featured a star-studded cast of jazz and soul luminaries included Sam and Dave, Herbie Hancock, Wayne Shorter, Michael Brecker, Randy Brecker, and many others.
Joni Mitchell
Also in 1976, Pastorius played on Joni Mitchell's Hejira, one of the finest recordings in the legend's extensive catalog. It began a four-album partnership that was a highlight of both artist's careers. "In Jaco, Joni found the bass player of her dreams," explained Michelle Mercer, author of Will You Take Me As I Am: Joni Mitchell's Blue Period. "She loved that 'he didn't go plodding along at the bottom' [Joni's phraseology] and she appreciated his 'unruly' playing, his restlessly fluid basslines that commanded musical territory usually occupied by other instruments." As critic Jenn Pelly put it once, the "playing of Jaco Pastorius add[ed] an expressive feeling of being cracked open, as if the music has no borders, downcast but sublime." The Jaco-Joni partnership soared through some of Mitchell's most experimental work, Don Juan's Reckless Daughter and Mingus, and he played again amongst all-stars, on Shadows and Light, a superb live recording.
Weather Report
Amazingly, in the same year that Jaco released his major-label debut, played on Metheny's first recording, and began playing with Joni Mitchell, Pastorius took over the bass chair in Weather Report, one of his favorite bands. He had seen them play in Miami, and never one to be bashful, he introduced himself to band co-leader Joe Zawinul with his line about being the greatest bass player in the world. The two stayed in touch, and when the group needed a new bassist, Zawinul and Shorter brought him in. Shorter told the BBC, "as soon as he hit that first note, Joe and I looked at each other and said, 'that's it.'
Jaco made Weather Report's sound simultaneously muscular and lithe; it was music that could be danced to. Mercer, who also wrote Footprints: The Life and Work of Wayne Shorter, explained that while "Jaco's considerable charisma and spectacular stage presence definitely impacted Weather Report… it was his brilliant rejection of any traditional bass role that Wayne and Joe admired." Weather Report's ability to incorporate soul and Latin influences into their jazz fusion style made it the perfect home for Pastorius. He wrote tunes that became signatures for the band like "Teen Town" and "River People."
Weather Report's peak coincided with a rare boom in jazz recordings and popularity. Suddenly the band and others with a similar blend like Return to Forever, Herbie Hancock's Headhunters, and John McLaughlin and the Mahavishnu Orchestra were playing venues that usually hosted rock bands. Yet as heady as this moment was, it brought out the worst in Jaco, who began drinking heavily, and ultimately left the group only five years after he joined.
Post-Weather Report
On his own again, Pastorius seemed to land on his feet with a new recording deal, and a band of his own. They released Word of Mouth and an enlarged edition of the band toured Japan, but other demons began to possess the great bassist. He was manic-depressive, and his behavior became erratic. Bill Milkowski, author of Jaco: The Extraordinary and Tragic Life of Jaco Pastorius, told the BBC that Jaco was evicted after filling his Greenwich Village apartment with water in an attempt to turn it into a swimming pool. Homeless, Pastorius often slept in Washington Square Park and sometimes showed up for gigs without his instrument. He became combative and, back in Florida, a fight at a nightclub left him in a coma. He never recovered, passing away a few weeks before his 36th birthday.
It was a sad end to a career full of possibilities. As Shorter told the BBC: "[Jaco] wasn't just a bass player keeping time. The bass was an extension of what he wants it to be. It was just like Miles Davis said the trumpet is a fountain pen to tell stories. If you focus on what a trumpet is supposed to be, you're gonna miss the stories. Jaco was the same way, his bass was like a fountain pen."
Looking to explore more? Check out our list of the top 50 jazz bassists of all time.