Herbie Hancock
Herbie Hancock's music is often melodic and accessible and he possesses a unique creative blend of jazz, blues, and modern classical music that creates soundscapes that are fascinating to explore.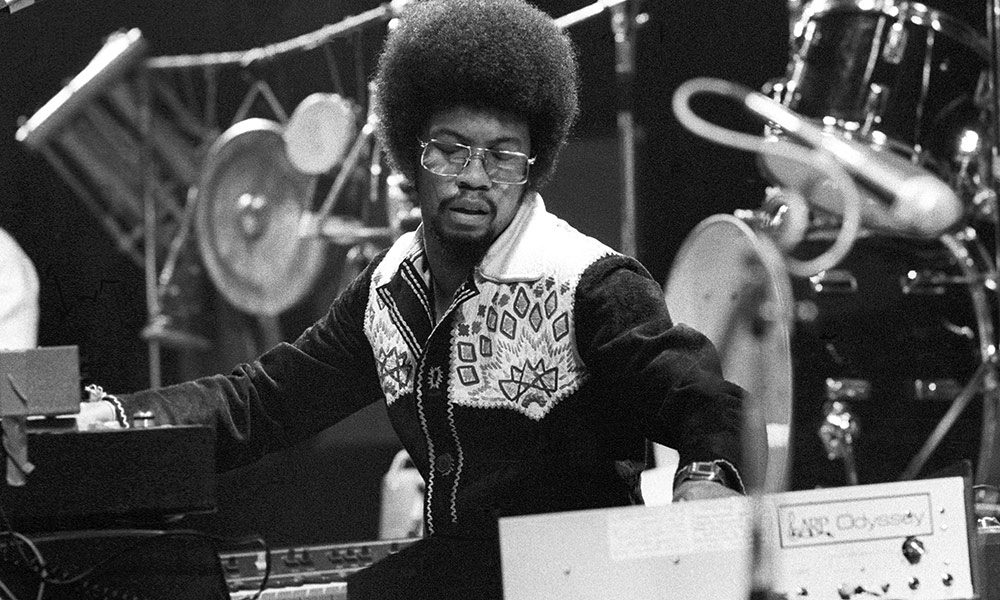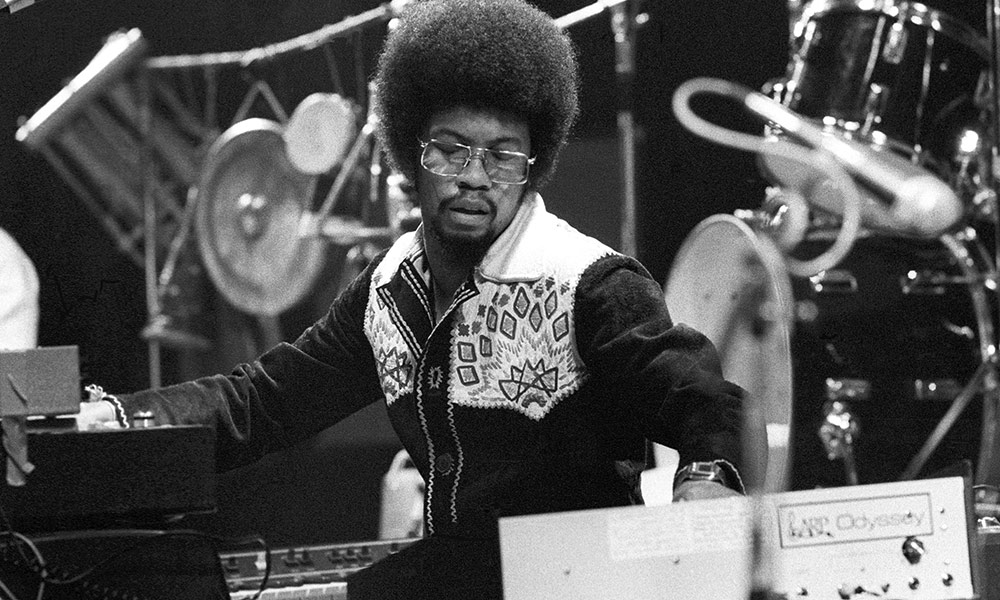 One of the great experimenters in the field of jazz, Herbie Hancock is among the few of that genre's musicians to build a reputation with fans of other forms of music and in particular rock music. He was one of the first jazz musicians to experiment with the use of synthesizers as well as funk music. Hancock's music is often melodic and accessible and he possesses a unique creative blend of jazz, blues, and modern classical music that creates soundscapes that are fascinating to explore.
He has won fourteen Grammy awards, an Oscar, along with a string of other awards from around the world. His 2007 tribute album River: The Joni Letters won the 2008 Grammy Award for Album of the Year, only the second jazz album ever to win the award after Getz/Gilberto in 1965.
Born in 1940 to a musical household, Hancock began playing the piano at seven years old and was performing in public by the age of 11. Playing with various outfits during his college years, he crossed paths with Donald Byrd, and the two played together in New York where Byrd was studying at the Manhattan School of Music. Hancock quickly gained a reputation as a gifted pianist and arranger and played sessions with players such as Phil Woods.
On the strength of his performances and reputation, he signed to the legendary Blue Note label, on which his debut album, Takin' Off, was released in May 1962. It captured the 22-year-old stretching out and playing some beautifully accomplished music, with Freddie Hubbard on trumpet, Dexter Gordon on tenor sax, Butch Warren on bass and Billy Higgins on drums. The first track heard from Hancock was 'Watermelon Man', a tune that has gone on to be one of his standards, especially after the cover version by Mongo Santamaria became a US Top 10 hit.
Running parallel with his solo career, it was his work throughout the 1960s with Miles Davis for which he is fondly remembered and which gained him an international reputation. Davis sought Hancock out, and the young pianist joined Davis' Second Great Quartet in 1963. Hancock's work with the rhythm section of Ron Carter and Tony Williams allowed Davis and his fellow players to achieve some of their most memorable work. Davis enabled Hancock to find his voice, and the series of albums they made between 1963 and 1968, at which point Davis fired Hancock, remain among Davis' most influential. Hancock learned the spirit of collaboration working with Davis and subsequently imbued his work with it.
Hancock maintained a solo career throughout this period, and his Blue Note albums, especially 1965's Maiden Voyage, were hugely influential. Maiden Voyage's 'Cantaloupe Island' has gone on to be a much-sampled track in hip-hop. Towards the end of his time with Davis, Hancock embraced the jazz-rock direction in which Davis' band was heading. After recording the soundtrack for children's programme Fat Albert Rotunda, Hancock's first sextet post-Davis stretched out into fusion, melding rock and experimentation into their music.
This period culminated in the era-defining Head Hunters, Hancock's 12th album, working with Bennie Maupin on reeds, Paul Jackson on bass, Bill Summers on percussion and Harvey Mason on drums. It is a beautiful, shimmering and strange album, gloriously funky, with Hancock focusing on playing Rhodes piano and ARP synthesizer. With its four tracks, including a reworking of 'Watermelon Man', it was arguably Hancock's first masterpiece. A hugely influential album for jazz-funk, it remains a compelling listen.
By the end of the 1970s, Hancock had branched into disco crossover with his huge hits 'I Thought It Was You' and 'You Bet Your Love'. However, he never lost sight of his first love, piano, and released an in-concert album with Chick Corea in 1978 (An Evening With Chick Corea & Herbie Hancock). In the early 1980s, he teamed up with Material's Bill Laswell and created the hard, robotic, hip-hop influenced street music of the album Future Shock, containing the huge single, 'Rockit', which leapt to the summit of the Billboard dance charts, and gave him a Top 10 UK hit. Hancock also acted in and composed the score for the movie 'Round Midnight, for which his compositions won an Academy Award. In 1994, Hancock signed with Mercury to create the Dis Is Da Drum album, which found him working with a full band again after spending most of the later 1980s working with electronics.
So, by the time Herbie Hancock was recording for Verve, he had an illustrious career behind him. In 1995, he recorded The New Standard, an accomplished collection of interpretations, which was rapturously received. Hancock's pioneering spirit found him with Michael Brecker on saxophone, John Scofield on guitar, Dave Holland on bass, Jack DeJohnette on drums and Don Alias on percussion playing songs from beyond a traditional jazzer's comfort zone. Prince's 'Thieves In The Temple', Peter Gabriel's 'Mercy Street' and Steely Dan's 'Your Gold Teeth II' were all covered imaginatively, alongside songs by Sade, the Beatles, Don Henley and Stevie Wonder. Best of all was grunge anthem 'All Apologies', originally by Nirvana, turned into a funky, propulsive, piano and electric sitar-led vamp. Amid all this was a touching solo piano number written by Hancock: 'Manhattan (Island Of Lights And Love)'.
After a well-received collaboration with Wayne Shorter, 1+1, Hancock returned to more traditional territory with Gershwin's World in 1998 a tribute to the songs of George and Ira Gershwin featuring a stellar line-up of supporting players such as Joni Mitchell, Chick Corea, Stanley Clarke, Wayne Shorter and Stevie Wonder.
Released in 2002, Directions In Music: Live At Massey Hall was a fine capture of Hancock with Michael Brecker and Roy Hargrove, celebrating the music of John Coltrane and Miles Davis. The album was a critical success and won the 2003 Grammy for Best Jazz Instrumental Album, Individual or Group. The trio played intermittently throughout the 2000s.
Hancock returned to Verve for the innovative River: The Joni Letters. Hancock had worked with Mitchell intermittently since he guested on her 1979 album, Mingus. River: The Joni Letters took 10 of Mitchell's works and reinterpreted them, with Wayne Shorter on saxophone, Dave Holland on bass, Lionel Loueke on guitar and Vinnie Colaiuta on drums. Produced with Mitchell's long-term collaborator (and ex-husband) Larry Klein, it was a sympathetic and innovative take on her work, with guest artists such as Norah Jones, Corinne Bailey Rae and Leonard Cohen all paying tribute. Mitchell herself sings 'The Tea Leaf Prophecy' on the album.
Hancock, rightfully, scooped not just the Best Contemporary Jazz award but also the Album of the Year at the 50th Grammy Awards in 2008 for these tender and reflective interpretations. River: The Joni Letters beat a strong field, including Amy Winehouse. It became only the second jazz record to win Album of the Year, the previous one being the legendary Getz/Gilberto collaboration at the 1965 awards.
To celebrate the success of River, Then And Now: The Definitive Herbie Hancock was released by Verve in September 2008. Although virtually impossible to precis Hancock's work on a single disc, it didn't do too badly: 12 tracks from 'Cantaloupe Island' onwards, with the Head Hunters version of 'Watermelon Man' and a live version of 'Rockit'.
Herbie Hancock has been releasing definitive works for five decades now, with at least one release per decade redefining musical genres in which he performs. From Maiden Voyage in the 1960s through to River in the 2000s, Hancock is not only one of the greatest performers in the world, but one of the best collaborators – he is completely in tune with his fellow players and is happy for them to contribute, frequently inspiring some of the greatest work he has ever made.
Format:
UK English