15 Best Jazz Songs
Reckon jazz is just for connoisseurs and is merely a niche genre these days? Then think again, for if it wasn't for jazz, we wouldn't have the blues or the myriad of different styles of music that have rocked our world ever since.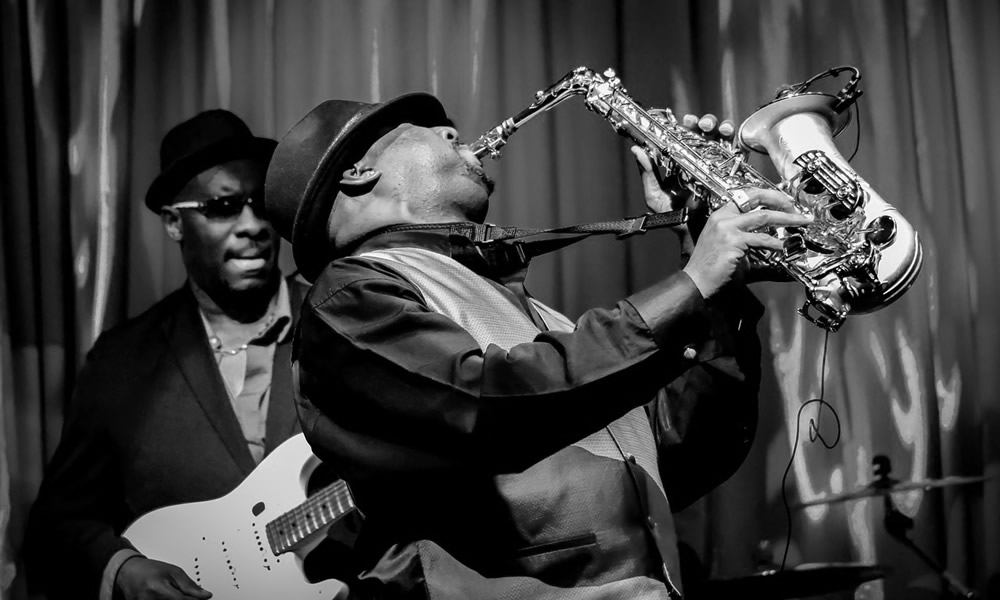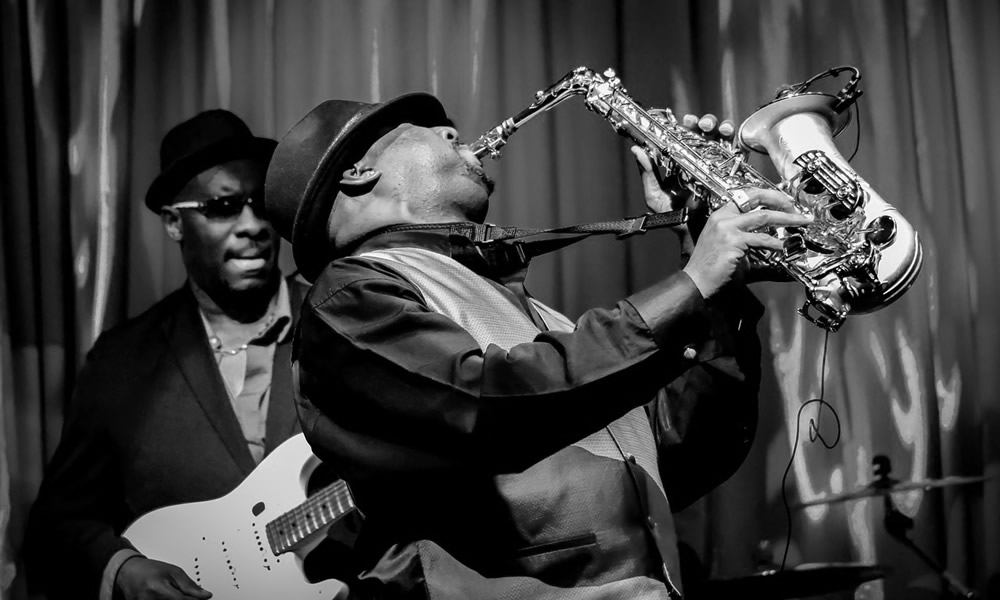 Reckon jazz is just for connoisseurs and is merely a niche genre these days? Then think again, for if it wasn't for jazz, we wouldn't have the blues or the myriad of different styles of music that have rocked our world ever since. Finding its feet during the US Great Depression in the 1920s, jazz has continued to evolve and mutate into the 21st Century and whether it's swing, hot, cool, Bebop, gypsy, modal, free or fusion, uDiscover salutes this remarkable genre with the 15 Best Jazz Songs.
Check out some of the greatest jazz albums on vinyl here.
Miles Davis – 'So What'
The opening track on legendary trumpeter Miles' landmark 1959 album Kind Of Blue is one of the best-known examples of modal jazz. That term's too technical to explain in a soundbite, but the track is simply sublime. Rack up the volume and wallow.
Frank Sinatra – 'Fly Me To The Moon'
Originally penned by Bart Howard in 1954 and also recorded by Nat 'King' Cole, Peggy Lee and more. The definitive version, though, is surely Frank's 1964 recording.
Duke Ellington & His Famous Orchestra – 'Mood Indigo'
According to Duke's biographer, 'Mood Indigo' is "an imperishable classic" and who are we to disagree? With lrving Mills having added the lyric, this remarkable 1930 standard has since been covered by artists as diverse as Frank Sinatra, Joe Jackson and Kelly Hogan.
Dave Brubeck Quartet – 'Take Five'
Written by the band's saxophonist Paul Desmond, 'Take Five' first appeared on Dave Brubeck Quartet's 1959 album Time Out and it reportedly remains the biggest selling single of all time.
Stan Getz & Joao Gilberto – 'The Girl From Ipanema'
Featuring a timeless vocal from Astrud Gilberto, this sultry 1964 bossa nova is widely believed to be the second most recorded pop song in history, after The Beatles' 'Yesterday'.
Cab Calloway – 'Minnie The Moocher'
Riddled with veiled drug references and famous for its nonsensical, ad-libbed "scat" lyrics, this 1931 standard sold over a million copies. In 1980, Calloway famously performed his signature tune in the smash hit movie The Blues Brothers.
Louis Armstrong – 'What A Wonderful World'
Seemingly part of the very human fabric, Bob Thiele and George David Weiss' wonderful standard was first (and arguably definitively) recorded by Louis Armstrong in 1967 when it also topped the UK Top 40.
Billie Holiday – 'Strange Fruit'
One of the greatest protest songs in any given genre, the chilling, anti-racism 'Strange Fruit' was first recorded by Billie Holiday in 1939. Her version was inducted into the Grammy Hall Of Fame in 1978 and it's since been covered by the likes of Robert Wyatt, UB40 and Annie Lennox.
Ray Charles – 'Georgia On My Mind'
Though penned by Hoagy Carmichael and Stuart Gorrell in 1930, most people associate this sublime standard with Ray Charles' transcendent 1960 recording which topped the US Billboard 100.
Nina Simone – 'My Baby Just Cares For Me'
Originally released in 1961, a British perfume commercial using this stellar tune in 1987 afforded Nina's remarkable career a much-deserved renaissance.
Thelonious Monk – 'Round Midnight'
Believed to be the most recorded jazz standard recorded by a jazz musician, the perennial 'Round Midnight' was the work of inspirational American jazz pianist Thelonious Monk.
Ella Fitzgerald & Louis Armstrong – 'Summertime'
There are, reputedly, around 25,000 known recorded versions of George Gershwin and DuBose Heyward's standard 'Summertime'. From Ella & Louis' Porgy & Bess (1958), this is one of the best.
John Coltrane – 'Giant Steps'
Most fans would agree 'Trane's classic LP is 1964's suite-like A Love Supreme. His fifth album Giant Steps (1960), however, was his first to feature all self-composed material and it remains a must-have record for all series jazz fans.
Norah Jones – 'The Nearness Of You'
The concluding track from jazz/pop fusionist Norah Jones' multi-million-selling 2002 debut Come Away With Me, this Hoagy Carmichael standard was first recorded by the Glenn Miller Orchestra in 1940.
Tony Bennett & Amy Winehouse – 'Body & Soul'
Released to celebrate the legendary crooner's 85th birthday, Tony Bennett's Duets II gave him his first Billboard 200 chart topped. From it is this transcendent, Amy Winehouse-enhanced version of the 1930 standard, also covered by legends such as Sarah Vaughan, Frank Sinatra and Etta James.
Build your jazz vinyl collection with classic titles and under-the-radar favorites.
Format:
UK English