Coleman Hawkins
The Dean of Saxophonists – Hawk to his many fans – did more than any other musician to establish the tenor sax. A suave and sophisticated player was the antithesis of what most people consider a jazz musician to be.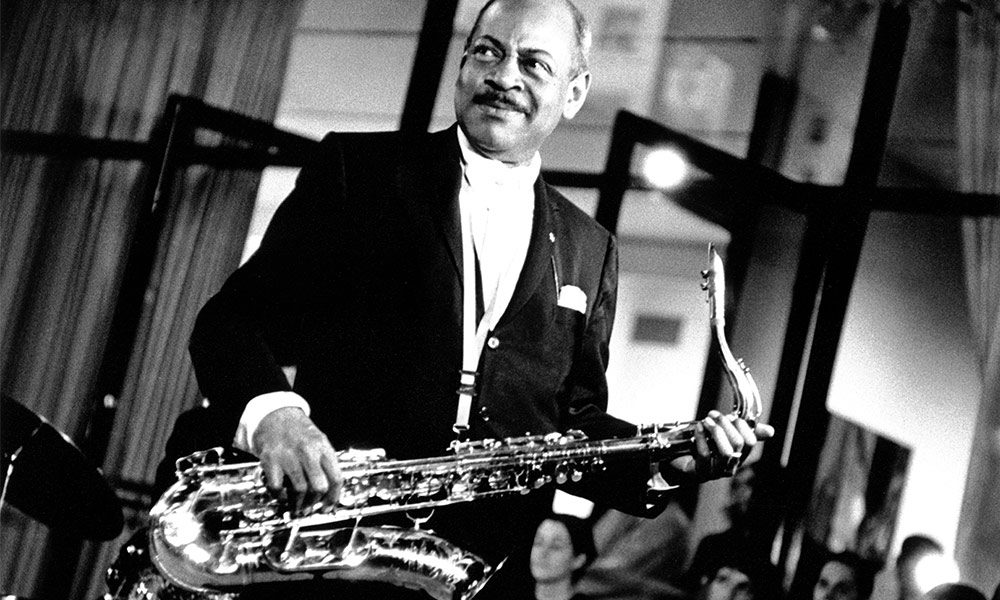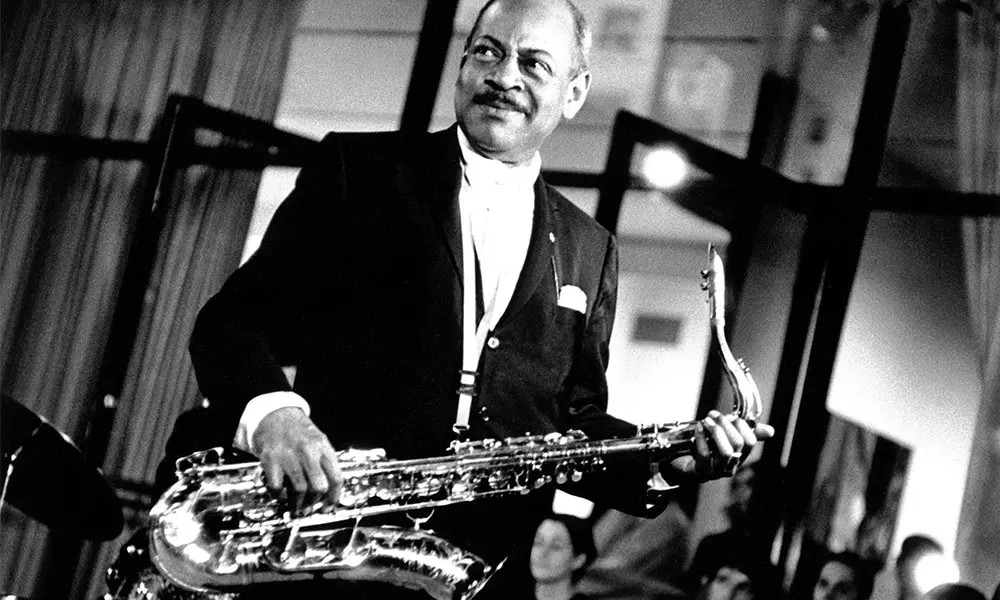 The Dean of Saxophonists – Hawk to his many fans – did more than any other musician to establish the tenor sax. A suave and sophisticated player was the antithesis of what most people consider a jazz musician to be; although his love of drinking ensured he fulfilled that particular cliché. 'Bean' was a powerful, passionate and original tenor player who lived in London and toured Europe for five years during the 1930s, doing a great deal to spread the jazz word.
"As far as I'm concerned, I think Coleman Hawkins was the President first, right? As far as myself, I think I'm the second one."– Lester Young
Hawk's mother's maiden name was Coleman, she played piano and organ in her local church and her son, who was born in 1904 in St. Joseph, Missouri, began piano lessons at five years old. Later he played the cello and later still he picked up a saxophone; by the age of twelve, he was good enough to be offered a job playing with a local band.
His parents had the money to send him to boarding school and during holidays back home he continued playing with local bands. The eighteen-year-old Hawkins became one of Mamie Smith's Original Jazz Hounds – billed as 'The Saxophone Boy'. Hawk made his first recordings with Mamie in May 1922, but by early 1923 he had left the band to settle in New York.
In August 1923 he was working with Fletcher Henderson's Orchestra, the start of a long-running relationship with what was the premier Black orchestra of the day. The Henderson gig was not Hawkins only work. Among those he recorded with were Bessie Brown, the Chocolate Dandies along with Fats Waller and McKinney's Cotton Pickers. He also gigged around New York City with a whole host of musicians, enabling him to live with his wife, a former dancer with Mamie Smith's show, in one of the best houses in Harlem.
In September 1933, Coleman finally went into the studio with his own Orchestra for the very first time. The following year, somewhat unusually for an American musician at this time, his next recording date was to be in London in November. Henderson's band had been due to tour in England, but it fell through, leading Hawkins to make contact with British bandleader Jack Hylton to arrange a visit for himself.
Billed as 'King Coleman Hawkins, the European trip was supposed to be a short one, but he kept extending his stay to play and record in Paris, Zurich and Amsterdam and to perform in Denmark and Belgium. In Paris, he recorded with Stéphane Grappelli and Django Reinhardt before his last European appearances with Jack Hylton in London in May 1939. With war looming Hawk headed home and got an orchestra together to begin a residency at Kelly's Stable, a New York Club. On 11th October 1939 he recorded the sublime, 'Body and Soul', which just about everyone at the time and since have agreed is perfection. It was one hell of a way to put every other aspiring tenor sax player on notice that he was back.
His big band played the Savoy Ballroom and the Apollo Theatre in Harlem, but it was not the way to present Hawkins or his music, as he had none of the showman qualities to pull off these kinds of gigs. By 1941 he was working with a small group and feeling much more comfortable playing in Chicago and the Midwest. In 1946 he appeared on the Jazz at the Philharmonic tour, the first of many that he undertook.
As the fifties came around and approaching fifty, Hawk embraced the role as one of jazz's elder statesmen. He was quick to tell people about Miles Davis before almost anyone was aware of him. He had worked with some of the rising stars, including Dizzy Gillespie and Max Roach where they played some of the earliest Bebop recordings.
Through his working with Norman Granz on the JATP shows, he was asked to record for Verve. The first session was actually the live show at The 1957 Newport Jazz Festival before the first studio session at Capitol's studio in Hollywood in October backed by Oscar Peterson, Herb Ellis, Ray Brown and Alvin Stoller where they recorded tracks that became 'The Genius of Coleman Hawkins'. Later that day they were joined by another tenor sax great and the result was 'Coleman Hawkins Encounters Ben Webster'. Not a bad day at the office.
By the early Sixties, Coleman's style was not seen as hip by those that thought themselves tastemakers, but he still recorded some interesting albums, including, Duke Ellington Meets Coleman Hawkins. He still continued to perform, especially in New York City's clubs and on tours.
Finally the life of a hard-drinking jazzman begun to catch up with him and in 1967 he collapsed while on stage in Toronto. By December he was appearing one last time in Britain with his old friend Oscar Pettiford's band at Ronnie Scott's club. He played once more in Chicago in April 1969 but a month later he died.
"For the guitar, there is Segovia; for the cello, Casals; and for the tenor saxophone, there was Coleman Hawkins." – The Hawk's obituary
Words: Richard Havers
Format:
UK English