An Intro To Jazz: 20 Essential Albums For Beginners
An essential intro to jazz for beginners, these 20 albums offer a guide to jazz that traces the music's development over the 50s and 60s.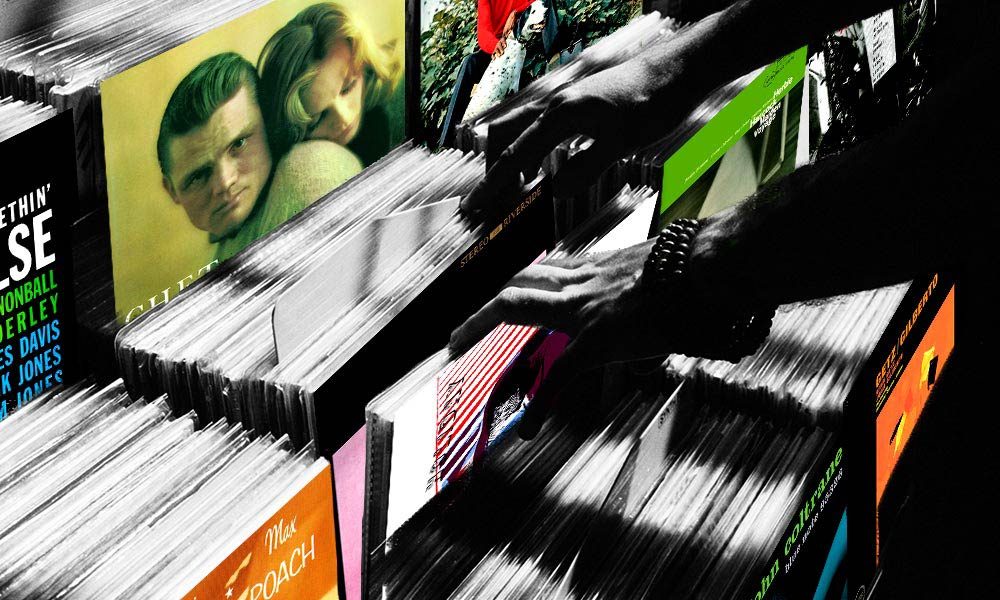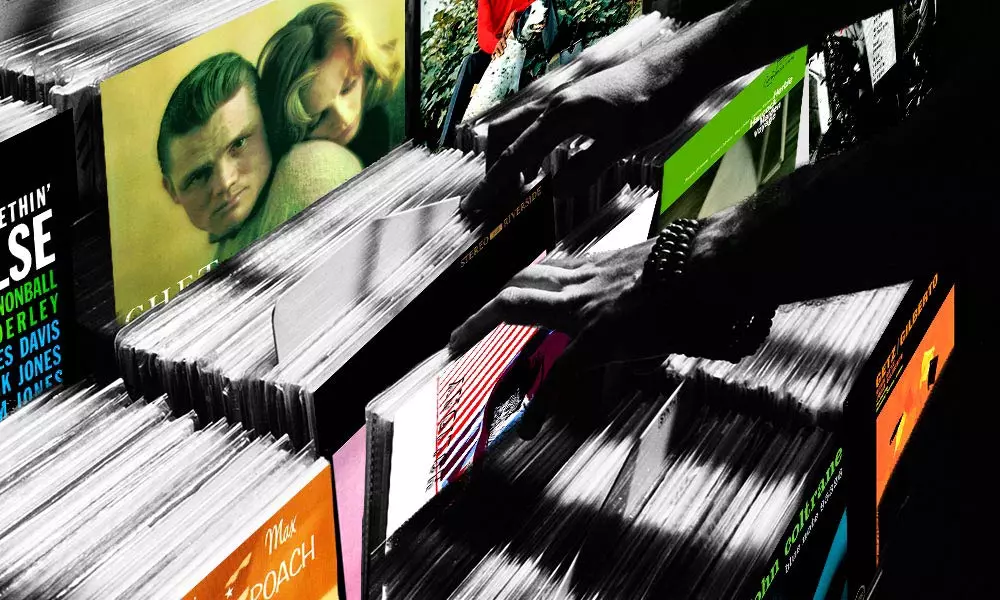 Everybody starts somewhere, so we hope that this feature can serve as an intro to jazz, the best albums for beginners to the genre.  Taken together, the below 20 albums form an intro to jazz – each one is a brilliant album that no discerning jazz fan would be without. Both credible and accessible, they offer an entry point into jazz for beginners looking to make that first step into the unknown. We've included albums that consistently make the lists of the most important jazz albums of all time, along with other albums that have added breadth to the genre. There's also big band swing, a shining example of jazz guitar, stunning vocal jazz, and some of the funkiest organ ever captured in the studio. Plus a whole lot more.
We've listed these albums chronologically, so you can get a sense of jazz's progression across the years. If you have any albums that you consider to be essential jazz for beginners, then let us know in the comments.
While you're reading, listen to our Jazz For Beginners playlist here.
Louis Armstrong: Satchmo At Symphony Hall (Decca, 1951)
If you're looking for the best albums for jazz beginners, you need to start with Louis Armstrong. One of jazz's founding fathers, trumpet sensation and gravel-voiced singer Louis "Satchmo" Armstrong became an ambassadorial figure for the genre in his later years. He recorded this memorable concert at the age of 46, in Boston, during November 1947. Though bebop was beginning to make its presence felt in the jazz world, there was still room for Satchmo and his authentic New Orleans-style jazz, as packed concert halls attested to. Satchmo At Symphony Hall contains some of Armstrong's seminal tunes and features him fronting a seven-piece band that included Jack Teagarden on trombone. It wasn't released until 1951, when it appeared as a 2LP set.
Key cut: Royal Garden Blues
Royal Garden Blues (Live At Symphony Hall, Boston, MA/1947)
Thelonious Monk: Genius Of Modern Music Volume 2 (Blue Note, 1952)
Thelonious Sphere Monk's advanced musical language – featuring angular melodies and unusual dissonances – was deemed controversial when he first emerged on the New York jazz scene during the late 40s. Blue Note Records, however, admired his individuality and took a chance on him, recording a clutch of 78rpm 10" singles that were eventually compiled into two albums. The second volume initially contained eight songs, including the first recorded version of Monk's classic tune "Straight, No Chaser." The album was expanded to 12 songs in 1956 (when it was issued as a 33rpm 12" LP) and included "Monk's Mood." In the CD age, both volumes were combined into a single album called Genius Of Modern Music, which makes an excellent intro to a jazz great.
Key cut: Straight, No Chaser
Monk's Mood (Rudy Van Gelder 24-Bit Mastering / 2001 Digital Remaster)
Billie Holiday: Billie Holiday Sings (Clef, 1952)
Born Eleanora Fagan, in Baltimore, Billie Holiday possessed one of the most recognizable voices in jazz: languid and imbued with an inherent sadness and a naked emotional honesty that resulted from her tough upbringing and romantic disappointments. After her apprenticeship with several big bands, Holiday carved out a distinguished solo career, first at Columbia and later at Verve. This 1952 album (initially released as an eight-track set on a 10" format) found her recording for producer Norman Granz's Clef label and serving up indelible versions of "I Only Have Eyes For You," "You Go To My Head," and a touching rendition of Duke Ellington's "Solitude." In 1956, an expanded 12" version was released under the title Solitude. A timeless intro to jazz's "Lady Day" at her peak.
Key cut: You Go To My Head
The Quintet: Jazz At Massey Hall (Debut, 1953)
Want a quick intro to some jazz giants? The Quintet was a modern jazz supergroup that formed specifically for a one-off gig in Canada, at Toronto's Massey Hall, on May 15, 1953. It was the only time that alto saxophonist Charlie Parker, trumpeter Dizzy Gillespie, pianist Bud Powell, bassist Charles Mingus, and drummer Max Roach played together as a group (it was also the final time that Parker and Gillespie were captured on tape together). Despite his drug problems, the mercurial Parker is on magnificent form, shining brightly on a six-track album that was once hailed as the greatest ever jazz recording (even though Charles Mingus, who released it on his own Debut label, felt compelled to overdub his bass parts in a studio, as his instrument was inaudible on the original tape). A rare meeting of jazz giants.
Key cut: A Night In Tunisia
Clifford Brown And Max Roach: Clifford Brown And Max Roach (EmArcy, 1954)
One of the early architects of a jazz style known as hard bop, which came to dominate the genre during the 50s, Clifford Brown was a gifted trumpeter who was cut down in his prime. Though he was killed in a car accident when he was just 25, on 25 June 1956, his genius is preserved by the many recordings he made. Clifford Brown And Max Roach was one of his best, made in tandem with a quintet he co-led with drummer Max Roach. It features Bud Powell's piano-playing brother, Richie, who also died in that fatal car accident with Brown, along with tenor saxophonist Harold Land. "Brownie", as the trumpeter was known, is sensational throughout the album, but especially brilliant on a thrilling version of Victor Young's "Delilah." He shows his prowess as a composer with his own fine number "Joy Spring," which is an archetypal example of hard hop.
Key track: Joy Spring
Count Basie And His Orchestra: April In Paris (Verve, 1957)
Originally from Red Bank, New Jersey, Bill Basie, like his contemporary Duke Ellington, adopted an aristocratic title for a stage name and was a major force in the rise of the swing big bands of the 30s. Though most big bands had bitten the dust by the 50s (largely due to economic factors), Basie kept his going and enjoyed something of a renaissance. Regarded by many as the Basie band's finest moment in a recording studio, April In Paris captures the swagger, verve, finesse and fuel-injected power of an ensemble that featured in its ranks trumpeter Thad Jones, saxophonist Frank Foster and rhythm guitarist Freddie Green. Among the many highlights is the buoyant title track, along with "Shiny Stockings" and "Corner Pocket." You won't find a better intro to big band jazz.
Key cut: Corner Pocket
John Coltrane: Blue Train (Blue Note, 1958)
Coltrane's journey from an average bar-walking blues player into a seer-like jazz pathfinder is miraculous. Blue Train was the saxophonist's first truly great album, coming after he kicked his heroin habit for good. It was recorded in September 1957 as a one-off for Blue Note during a time when "Trane" was actually contracted to Bob Weinstock's Prestige label. The album features a sextet – with Curtis Fuller's trombone adding richer sonorities to the horn section – and contains five songs, all but one written by Coltrane. Blue Train's most memorable cut is its 10-minute title tune, which begins with a distinctive clarion call-like horn theme before morphing into a showcase for Coltrane's unique approach to improvisation (which was described as "sheets of sound" by one US jazz critic).
Key cut: Blue Train
Blue Train (Remastered 2003/Rudy Van Gelder Edition)
Cannonball Adderley: Somethin' Else (Blue Note, 1958)
An alto saxophonist from Tampa, Florida, Julian "Cannonball" Adderley was initially viewed as the heir to Charlie Parker. He found his own individual voice on his instrument, though, as this 1958 album – his only release on Blue Note – clearly illustrated. Cannonball, who was playing in the Miles Davis sextet at the time (and would go on to record the iconic Kind Of Blue with the trumpeter a year later), managed to rope his boss into the sessions. Miles rarely appeared as a sideman after 1955 but shines in a quintet opposite Cannonball using a muted horn on the tracks "Autumn Leaves" and "Love For Sale." He also wrote the title song. There may be no better intro to late 50s hard bop jazz.
Key cut: Autumn Leaves
Art Blakey And The Jazz Messengers: Moanin' (Blue Note, 1958)
A powerhouse drummer and bandleader who could drive his musicians with a propulsive sense of swing, Art Blakey had a missionary-like zeal in his desire to spread the jazz gospel. Moanin' arguably represents the pinnacle of Blakey's work with his long-running band, The Jazz Messengers – dubbed "The Hard Bop Academy" on account of the all the many talented musicians that came through its ranks (ranging from Wayne Shorter to Wynton Marsalis). The gospel-influenced title song (written by Philly pianist Bobby Timmons), with its antiphonal cadences, anticipates the soul jazz style that would emerge from hard bop. Other great moments on the album include the tunes "Along Came Betty" and "Blues March," two classics both penned by Blakey's then tenor saxophonist, Benny Golson. Blakey's prowess as a sticksman is highlighted on the dramatic "Drum Thunder Suite."
Key cut: Moanin'
Moanin' (Remastered 1998/Rudy Van Gelder Edition)
Chet Baker: Chet (Riverside, 1959)
With his chiseled demeanor, Chet Baker became the poster boy for the West Coast "cool" jazz scene of the 50s (despite the fact that he hailed from Oklahoma). Behind the matinee-idol good looks, however, there lurked a serious addiction to drugs which derailed his career several times. By the time Chet came out, the trumpeter had already been incarcerated for drugs offenses. Despite his many travails, he sounds in good shape on an album that focuses exclusively on his trumpet playing (rather than his vocals). The material is a selection of standards (including "How High The Moon" and "It Never Entered My Mind") and features pianist Bill Evans, flautist Herbie Mann and guitarist Kenny Burrell. For a beginner looking for the best jazz albums in this style, Chet is an essential intro.
Key cut: It Never Entered My Mind
The Dave Brubeck Quartet: Time Out (Columbia, 1959)
California-born pianist Dave Brubeck had a penchant for playing music in unusual and unorthodox meters, and his quartet's most famous song was this album's title cut. An infectious number written in 5/4 time, "Take Five" became a hit single in 1960 and was written by Brubeck's alto saxophonist, Paul Desmond, initially as a vehicle to showcase the quartet's drummer, Joe Morello. Other highlights on the album include "Blue Rondo A La Turk' (rendered in 9/4 time) and "Three To Get Ready" (in 3/4). Brubeck's popularity showed that innovations in jazz didn't need to come at the expense of the music's accessibility. Undoubtedly one of the greatest jazz albums ever, and one of the best jazz albums for beginners too.
Key cut: Time Out
Miles Davis: Kind Of Blue (Columbia, 1959)
Obviously jazz beginners need to have an album from Miles Davis. But what? This iconic album, which began as a routine session, succeeded in transforming Miles Davis into a superstar. An off-the-cuff experiment in modal jazz (in which the music was created using set scales and fewer chords), Kind Of Blue became the biggest-selling jazz album of all time and vividly demonstrated that innovation wasn't necessarily the antitheses of commerciality. Davis leads a stellar sextet that includes saxophonists John Coltrane and Cannonball Adderley, plus Bill Evans on piano. The album, which redefined modern jazz, proved to be one big highlight from start to finish, beginning with the chilled groover, "So What," and progressing to the mellow, Spanish-tinged "Flamenco Sketches."
Key cut: So What
Miles Davis - So What (Official Video)
Ella Fitzgerald: Ella In Berlin: Mack The Knife (Verve, 1960)
During the live performance in Germany that resulted in this classic album, jazz's "First Lady Of Song" did the unthinkable and forgot the lyrics to an impromptu version of "Mack The Knife" (in her defense, the song wasn't in her repertoire, and she prefaces the performance by saying, "We hope we remember all the words"). The irrepressible singer improvised her way out of the predicament with new, spontaneously-created lyrics that included, at the song's climax, the unforgettable line, "We're making a wreck, what a wreck, of "Mack The Knife'." The performance won Fitzgerald a Grammy in the category of Best Vocal Performance, Female, and remains a shining example of how spontaneity can shape jazz's greatest performances. One of the best jazz albums for any beginner to the genre.
Key cut: Mack The Knife
Mack The Knife (Live At The Deutschlandhalle, Berlin, 1960)
Jimmy Smith: Back At The Chicken Shack (Blue Note, 1963)
Why do beginners to jazz need this album in their collection? Well, Jimmy Smith was the man who gave credibility to the Hammond organ in a jazz context. He was a prolific recording artist for Blue Note Records during the late 50s and early 60s. Back At The Chicken Shack was recorded in 1960 at the same time as Smith's Midnight Special album, but its four songs weren't released until three years later. They find the Norristown organ-grinder in the company of tenor saxophonist Stanley Turrentine, guitarist Kenny Burrell (on two tracks) and drummer Donald Bailey. The title track is a long, lazy blues that epitomized Smith's down-home-style soul jazz aesthetic. Turrentine's sax, with its husky intonation and churchy inflections, is also a stand-out feature of an album that is a jazz organ masterclass.
Key cut: Back At The Chicken Shack
Back At The Chicken Shack
Wes Montgomery: The Incredible Jazz Guitar Of Wes Montgomery (Riverside, 1960)
The super-talented and profoundly influential Indianapolis-born fretboard maestro didn't let his inability to read music affect his career. Influenced by Charlie Christian, Montgomery patented a distinctive and dexterous style that combined horn-like single-note melodies with block chords and unison octaves. This was his third album, recorded in New York with a quartet that contained pianist Tommy Flanagan, and the Heath brothers, Percy and Albert, on bass and drums, respectively. Montgomery charges out of the blocks with a fleet-fingered rendition of Sonny Rollins' hard bop staple "Airegin," but shows his sensitive side on tender ballads such as "In Your Own Sweet Way." It's his own compositions that impress the most, however, especially "Four On Six" and "West Coast Blues," which are now regarded as jazz standards. Beginners looking for an album that can serve as an intro to jazz guitar should look no further.
Key cut: Four On Six
Bill Evans Trio: Waltz For Debby (Riverside, 1962)
A deeply sensitive musician who possessed an extraordinary musicality and exquisite good taste, Evans pioneered a singular approach to the piano that reflected his interest in classical music (especially the work of the Romantic and Impressionist composers) as much as jazz. The companion album to Sunday At The Village Vanguard, Waltz For Debby was taken from the same live performances, recorded on 25 June 1961. Evans' trio (with Scott LaFaro, who died in a car crash 10 days later, on bass, and drummer Paul Motian) show an almost telepathic awareness of each other's instruments and excel on a beautifully pensive "This Foolish Heart" and a sublime version of the title track. This is piano trio music at its finest, and one of the best jazz albums for any beginner.
Key cut: My Foolish Heart
Oliver Nelson: The Blues And The Abstract Truth (Impulse!, 1961)
A saxophonist who garnered more acclaim for his savvy arranging skills, St Louis-born Nelson didn't make it past his 43rd birthday (he died in 1975 from a heart attack) but is fondly remembered by jazz fans for creating this album, one of genre's greatest. Helmed by producer Creed Taylor, who had just launched Impulse! Records, The Blues And The Abstract Truth teamed Nelson with Eric Dolphy, Bill Evans, Freddie Hubbard, bassist Paul Chambers and drummer Roy Haynes, to create a timeless masterpiece. The album's keystone is an original Nelson composition called "Stolen Moments," which had been recorded a year earlier by Eddie "Lockjaw" Davis. It's now considered a jazz standard.
Key cut: Stolen Moments
Duke Ellington And Coleman Hawkins: Duke Ellington Meets Coleman Hawkins (Impulse!, 1963)
Edward Kennedy "Duke" Ellington was 64 when this, his collaboration with tenor saxophonist Coleman Hawkins, was released. Hawkins was an admirer of the jazz aristocrat and the possibility of the two men working together had been broached as far back as the 40s, but for various reasons, the pair didn't combine their talents until they convened in Van Gelder Studio in August 1962. Ellington didn't use his full orchestra for the recording, instead, calling upon a smaller band comprised of its main stars, including alto saxophonist Johnny Hodges. While the pair offer up enjoyable versions of classic Ellington tunes ("Mood Indigo," "Solitude"), newer numbers, like the jaunty, joyous, opener, "Limbo Jazz," are also noteworthy. A great album to listen to as an intro to jazz for beginners.
Key cut: Limbo Jazz
Stan Getz And João Gilberto: Getz/Gilberto (Verve, 1963)
Getz/Gilberto was the album that not only launched the solo career of singer Astrud Gilberto but also helped to put the Brazilian bossa nova phenomenon on the world stage. Tenor saxophonist Stan Getz had already delved into Brazilian music via his 1962 collaboration with guitarist Charlie Byrd on the album Jazz Samba, but here he sought authenticity by hooking up with vocalist/guitarist João Gilberto. The performances of both were overshadowed by a cameo from Gilberto's wife, Astrud, on the song "The Girl From Ipanema," which became a huge global hit when released as a single (and also snared a Grammy). A sublime meld of American jazz and Brazilian bossa nova, and a great intro to this moment in jazz history.
Key cut: The Girl From Ipanema
Herbie Hancock: Maiden Voyage (Blue Note, 1965)
Though he studied engineering at university, Herbie Hancock's first love was music, and, after a stint playing piano in trumpeter Donald Byrd's band, he got offered a solo deal by Blue Note Records in 1962. Maiden Voyage, a concept album characterized by a nautical theme, was his fifth album for the label, recorded in 1965, when Hancock's day job was playing the piano in the Miles Davis Quintet (bassist Ron Carter and drummer Tony Williams, both from Miles' band, take part in the sessions). The album's opening title track, with its gently pulsing groove, over which trumpeter Freddie Hubbard and tenor saxophonist George Coleman combine their horns in a sweet caress, is now regarded as a jazz standard, as are the serene "Dolphin Dance" and more febrile "The Eye Of The Hurricane." Hancock has made many albums since, but, as good as they are, none quite fit the bill for beginners looking for an intro to jazz as well as Maiden Voyage.
Key cut: Maiden Voyage
Maiden Voyage (Remastered)
Looking for more? Discover the best jazz albums of all time.