'Rising Down': When The Roots Uplifted The Masses
On 'Rising Down,' The Roots delivered a call-to-arms, with Black Thought leading the charge and bringing some friends along for back-up.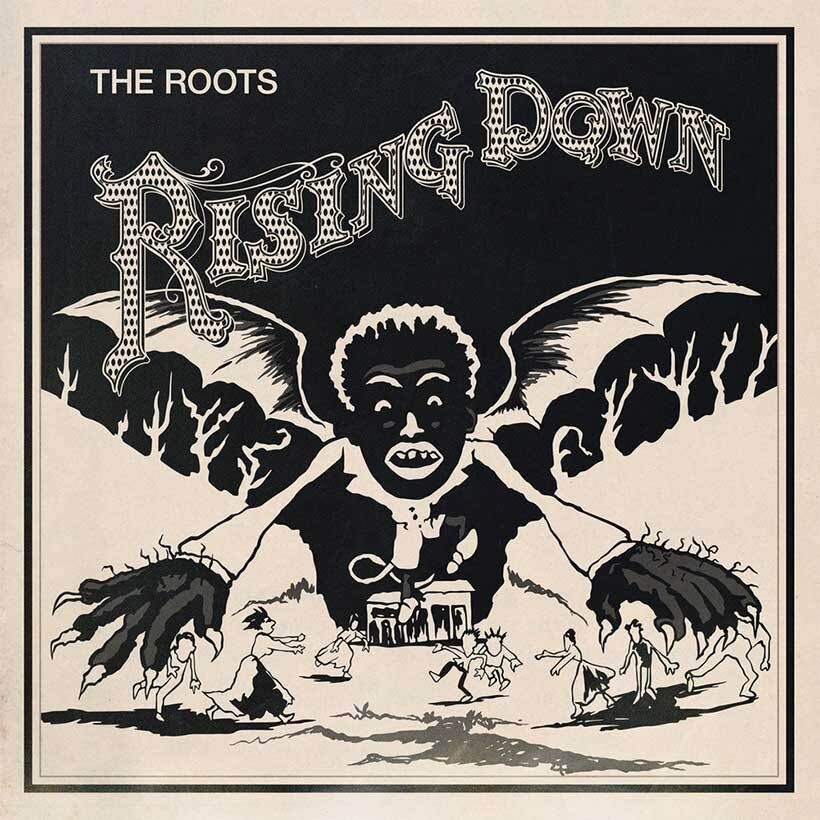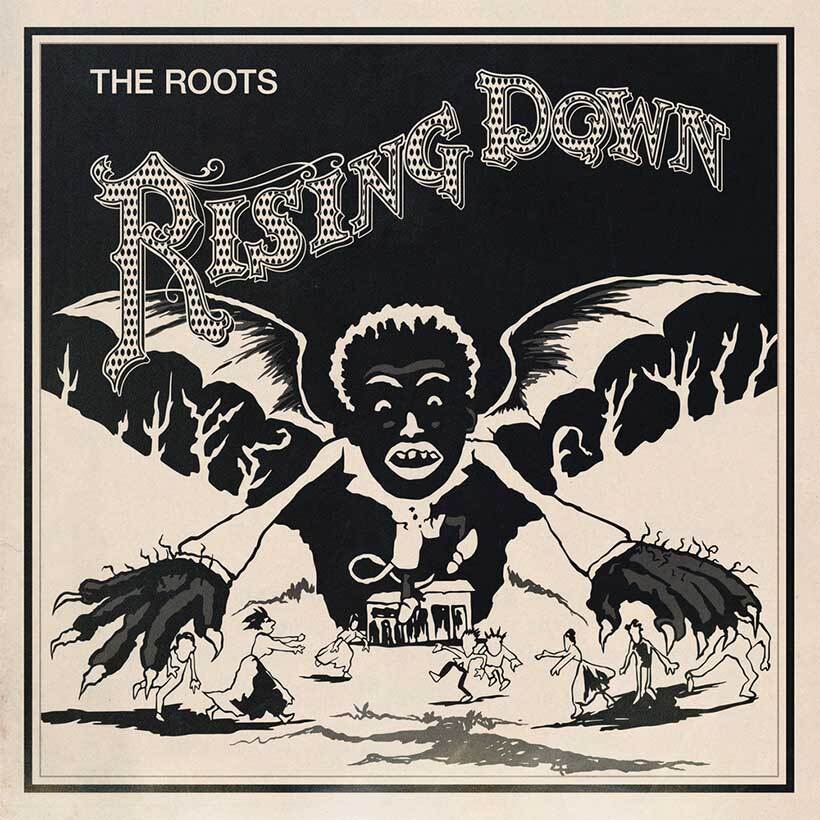 Consistently innovative and progressive, The Roots have remained a force to be reckoned with in hip-hop since the early 90s. Fronted by Black Thought and anchored by the production prowess of Questlove, alongside the rest of the group, The Roots are unlike any other act in hip-hop. Known for their remarkable lyricism, amazing live performances, and impeccable musicianship, with Rising Down the hardest working band in hip-hop created a decidedly darker album that transitioned away from their past works. Navigating themes of anger, frustration, poverty, and global warming, Rising Down conveyed a socio-political message that critiqued the ills of society.
Listen to Rising Down on Apple Music and Spotify.
Released on April 28, 2008, Rising Down took its name from William T Vollmann's 2003 book, Rising Up And Rising Down: Some Thoughts On Violence, Freedom And Urgent Means. Following Things Fall Apart (1999) and Phrenology (2002), it marked the third time the group had named an album after a book. Re-establishing the tone that was set on their previous album, Game Theory, Rising Down begins with a heated conversation that took place in 1994 between Black Thought, Questlove, and their record label.
Unwavering intensity
Amid an array of guests, including former Roots member Malik B, fellow Philly cohorts Dice Raw and Peedi Crack, Mos Def (Now Yasiin Bey), Talib Kweli, Common, Saigon, Porn, Styles P, Wale, and others, Black Thought still shines the brightest, delivering some of his most compelling and insightful lyrics with an unwavering intensity. On the title track he rhymes, "Between the greenhouse gases, and earth spinnin' off its axis/Got Mother Nature doin' backflips/The natural disasters; it's like 80 degrees in Alaska/You in trouble if you not an Onassis," over a paranoid beat. Though Mos Def attempts to steal the show with his verse, Thought is at the top of his game – and remains so throughout the album.
The Roots - 75 Bars (Black's Reconstruction)
On "75 Bars (Black's Reconstruction)," Thought's lyrical acumen is on full display: "I'm a modern day saint, I'm a modern day king/My definition I can finally explain/Cold smooth like that dude Sean Connery was playing/I just got to be the man" he raps. Elsewhere, Common channels his peak 90s greatness, stressing tour burnout on "The Show."
Giving a voice to those who suffer the most
Though they took a new direction on Rising Down, The Roots didn't entirely depart from the jam-session, improvisational mode that made them household names. The album's first single, the inspirational "Rising Up," features the silky vocals of Chrisette Michele and one of the first appearances of Wale on record. With an infectious energy, the track examines the monotony of radio stations playing "the same song all day long," becoming one of the best Roots songs of all time as it does so.
The Roots - Rising Up ft. Wale, Chrisette Michele
As part of an immense discography spanning several decades, Rising Down often gets lost in the shuffle when considering The Roots' classic projects, but it is undoubtedly another stellar artistic statement from one of the most critically acclaimed acts in music. Showcasing a band giving a voice to those who suffer the most during tumultuous times, Rising Down's message remains as relevant as ever.