Antonio Carlos Jobim
Antonio Carlos Jobim achieved worldwide superstar fame thanks to his key piece 'The Girl from Ipanema', and while that luscious bossa nova is an all-time standard, it doesn't tell his tale because his music is the most glorious hybrid of Latin, pop and light jazz imaginable.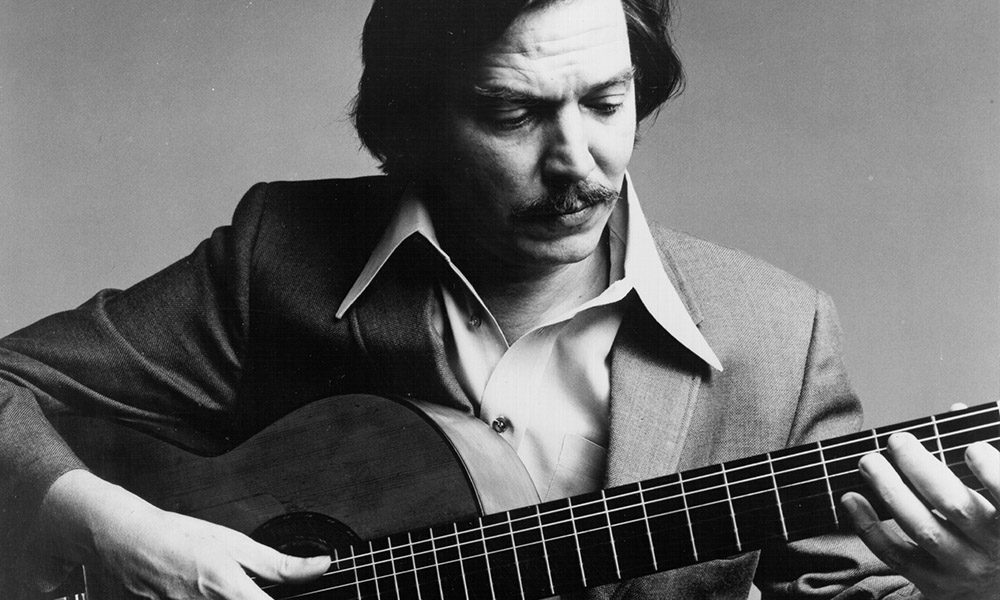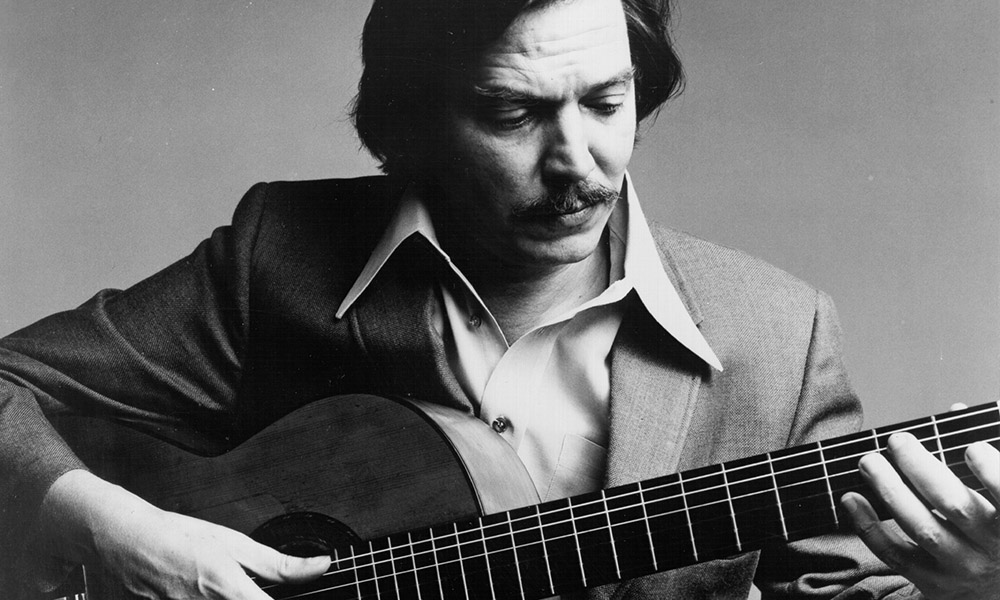 Born Antonio Carlos Brasileiro de Almeida Jobim in the affluent Rio de Janeiro district of Tijuca, the man known by his compatriots as Tom Jobim, was one of the most brilliant songwriters, arrangers and musicians – on piano and guitar – to emerge from South America during the heady heyday of the 1960s. He achieved worldwide superstar fame thanks to his key piece –  'The Girl from Ipanema'– and while that luscious bossa nova is an all-time standard that he has replicated on numerous occasions, it doesn't tell his tale because his music is the most glorious hybrid of Latin, pop and light jazz imaginable. One of the most important songwriters of the 20th century, Jobim's work has soaked through the mainstream, influencing everyone from Frank Sinatra and Ella Fitzgerald to Carlos Santana, Dizzy Gillespie, Herbie Hancock and Chick Corea.
His collaborations with Sinatra and the saxophonist Stan Getz are masterful while his own solo albums should be a vital part of any discerning musical collection. Recipient of the posthumous Grammy Lifetime Achievement Award, where he was honoured by his friend and kindred spirit Sergio Mendes, it's important to say that his beautiful songs, such as 'The Girl From Ipanema', 'Desafinado','Corcovado (Quiet Nights Of Quiet Stars)', 'Wave', and 'Waters Of March', to mention a few, became standards all over the world and were recorded by the greatest singers and musicians of our time. Tom Jobim's music is unique — his melodies are haunting and the harmonies extremely sophisticated. He is responsible for introducing Brazilian music to the world. His music resonates across time: you know it even if you didn't think you did. His version of  'Brazil'– from the album Stone Flower – was the recent sound bed for ITV's World Cup coverage and his legacy continues as he is interpreted by younger acts like will.i.am, Diana Krall, John Legend and countless others.
Rio native Jobim came from well-connected Portuguese stock – his father being a diplomat, writer and journalist. When his parents separated, Antonio went to live in Ipanema with his mother and learned to love the area that would inform his earliest songs. Playing nightclubs and bars, the young Jobim studied the works of Pixinguinha, a man who had revolutionized Brazilian music in the 1930s by adding samba to classical. The young Jobim was equally fascinated by the French romantic style of Claude Debussy and Maurice Ravel as well as the great Brazilian guitarist Heitor Villa-Lobos and airy strains of jazz. This fascinating patchwork was interwoven by such themes as nature, the beach and the natural beauty of his country as well as by age-old themes on love and betrayal, loss and an over-riding optimism in the human condition.
His career took flight when he contributed to the soundtrack for Black Orpheus (1958). In the 1960s he came to prominence by teaming up with Stan Getz, Joao Gilberto and his then-wife Astrud Gilberto. This alliance kick-started the bossa nova craze that swept from the USA to Europe. The Getz/Gilberto album achieved astonishing success in 1964, snagging four Grammy Awards including the Album of the Year. No other jazz album would match that feat until Herbie Hancock's, The Joni Letters in 2008. With Astrud's enchanting vocals nudging 'The Girl from Ipanema' and  'Corcovado' into global smashes the combo of Getz's tenor, Jobim's piano and Joao's guitar and vocals made this an absolute stand out album. It still is. Really a case of every home should have one!
What was evident now was that Jobim needed to fly on his own and this he did with a string of brilliant discs starting with The Composer of Desafinado Plays (1963) and the follow-up, The Wonderful World of Antonio Carlos Jobim (1964). This brace of beauties had an amazing impact on club jazz and airwave appreciation of Brazilian sounds. His third album, Wave, arrived during the psychedelic era of 1967 and provided the perfect antidote of calm and tranquillity during that head rush season. Working with producer Creed Taylor in California, Antonio added celeste and harpsichord to his repertoire and revealed himself as a marvellous singer and guitar player. Augmented by strings and with double bassist Ron Carter holding down the pocket bossa nova grooves, Wave is a timeless gem.
Following his liaisons with Frank Sinatra, Jobim returns to the fold with his immaculate 1970 album, the quite stupendous Stone Flower. This includes the aforementioned 'Brazil' penned by the legendary sports commentator and musician Ary Barroso and the title track whose immaculate jazz mantra groove will be picked up by Santana for their classic disc Caravanserai. With strings arranged by Eumir Deodato, percussionists Airto Moreira and Everaldo Ferreira underpinning Joao Palma's drum kit, this is a crash course in modern Brazilian music. Do not hesitate to investigate. It's a glorious album. That same year he will issue Tide, revisiting 'The Girl from Ipanema' who is as lovely as ever, and making full use of Deodato's arrangement skills again. Check out the CD bonus tracks for alternate and master takes of 'Tema Jazz'. We love this and are sure you will. By the way, that's Hubert Laws on flute and Garnett Brown on trombone. As crossover jazz goes this is as good as it gets.
The self-titled Jobim (1973) maintains AC's high-class catalogue on instrumental delights like 'Tempo do Mar' and 'Matita Pere'. The virtues of easy listening are many and varied, but this is no guilty pleasure, it's simply fantastic music. Jobim's work on the soundtracks to The Adventurers (1970) and David Lynch's Lost Highway (1987) bookend a chunk of his career (he died in New York in 1987.
There are many compilations available and we would point out The Man from Ipanema box set, a 3-CD tribute that honours his extraordinary sound and finds space for dozens of the finest songs ever written. This beautifully presented package will only leave you wanting more. To discover this master of the Brazilian genre is one of the greatest gifts you can give yourself and others. Very few artists have the gift to provide instant gratification: but then Antonio Carlos Jobim is not like any other artist.
Words: Max Bell
Format:
UK English