Joe Sample
Joe Sample was a Houston-based jazz pianist whose solo career begun in the 1970s with albums like Rainbow Seeker and Voices in the Rain.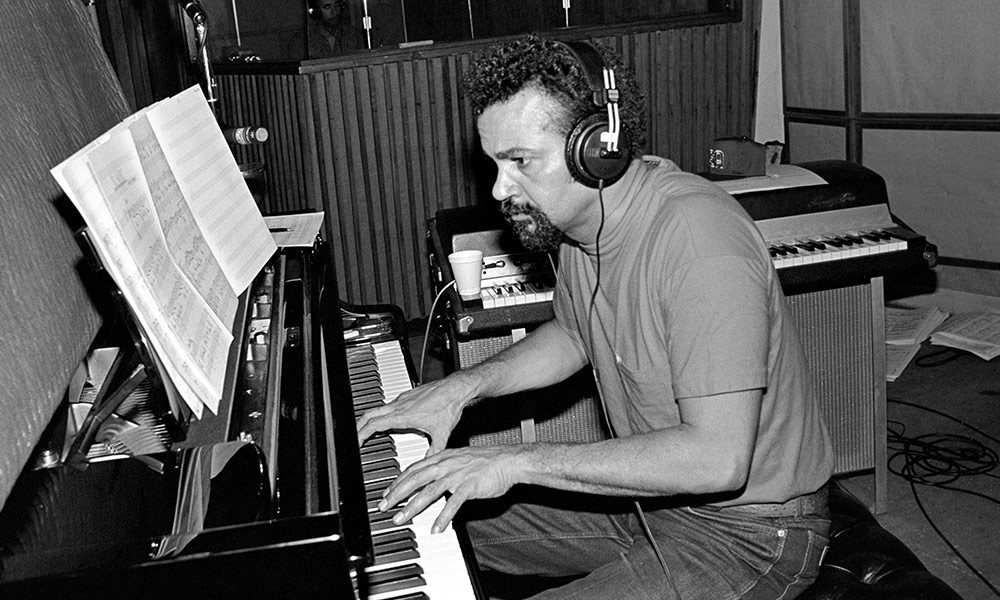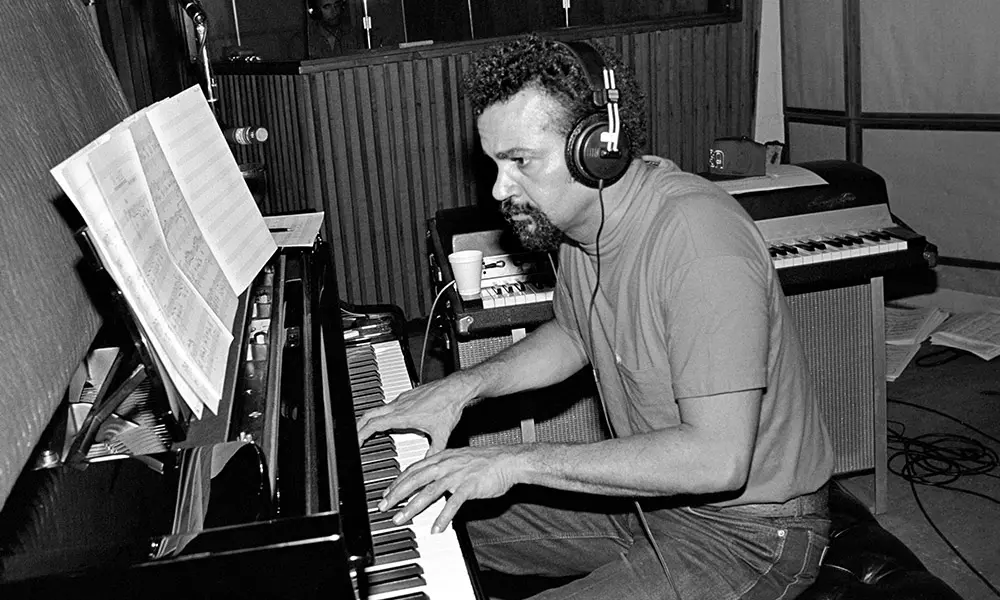 We would need a pretty damn large book to explain and explore the entire career of Mr. Joseph Leslie 'Joe' Sample but this amazing crossover jazz and funk rock pianist deserves a library dedicated to his own contributions to the last – ooh – six decades of popular music. Houston, Texas-born Sample is also a composer of the highest calibre, and as a key founding member of the Jazz Crusaders, later simply The Crusaders, his renown matches his prowess. As a solo artist Sample hasn't exactly underperformed either. As you will soon see. He has also worked with and alongside such luminaries as Miles Davis, Joe Cocker, Eric Clapton and Steely Dan. Adept at fusion, blues, groove and beyond, Joe is also so steeped in classical forms and the entire gamut of R&B, that it's easier to try and find something he can't do. And we can't.
A musician since he was yay high to a grasshopper, Sample was undergoing his education with high school friends Wilton Felder and Stix Hooper –  there they would become The Crusaders rhythm section (but Wilton happens to be a genius sax player too) – long before the world first heard him. When they did, it was on groundbreaking Texan jazz-funk masterpieces like Freedom Sounds, Young Rabbits (check out our 1960s compilation of that name) and then the string of dynamite 1970s discs which bore their imprimatur – Crusaders 1 and The 2nd Crusade, Chain Reaction, Street Life, Southern Comfort and so many others, we haven't even reached the end of that shelf!
Joe's alternative career commences with the 1969 album Fancy Dance which is chased down at length by Rainbow Seeker (1978), Carmel (1979) and then a sequence of gloriously accomplished blues, jazz and bop beauties that will make his name a byword for classic musicianship worldwide – yet we still feel he should be better known!
As a sideman, (he is more than that) he has worked with, to be selective, Gene Ammons, Randy Crawford, Richard 'Groove' Holmes, Milt Jackson, Blue Mitchell and the movie score wizard Lao Schifrin. We're still only skimming this man. A consummate concert artist as well, Sample has the touch and feel that elevates otherwise superb players into the stratosphere.
Joe Sample died on Friday, 12 September in Houston, Texas aged 75. The exact cause of death has not been confirmed; however, Sample recently suffered from a number of health issues He had a heart attack in 1994, and a second in 2009. Sample attributed these struggles to "the vagaries of life, and a little bit of old age."
Joe Sample located his jazz bag whilst at Texas Southern University in the 1950s. With future Jazz Crusader chums Stix Hooper and Wilton Felder, this trio emulated the slinky grooves of Art Blakey's Jazz Messengers and then took the pulse of what would become known as jazz-funk, even if that term barely covers one iota of what they would achieve. Increasingly popular on the West Coast as well as in their native Lone Star State, the Jazz Crusaders became 'go-to' experts in their own right while producing recordings that showcased up and coming guitarists like David T. Walker, Arthur Adams and Larry Carlton – the latter being quite possibly the greatest electric guitar man on the planet. Discuss.
Writers and arrangers to a man the eventual Crusaders set the template for modern fusion. Yet Sample's solo career was always going to be a given. A restless and pioneering spirit, his Fancy Dance was a modest yet brilliant affair and Carmel made his accessible if erudite musicianship commercial. Good for us that it did. Working with Abraham Laboriel, Dean Parks, the Stix man and Hubert Laws, Joe sashayed into the mainstream here on seven self-penned gems that include signature tunes like 'Cannery Row' and 'A Sunny Day in Monterey'– blissful elegiac items that summon up the sunshine and shadows of  Sample's adopted California while never betraying his deep Southern and Texan roots.
During the 1980s he consistently amazes, within and without parent group The Crusaders. Voices in the Rain and Swing Street Café (with David T. Walker) are packed with sonatas, swing and the sultriest jazz-funk known to man. They are so recommended, it almost goes without saying. Then we come to The Hunter (1982). This total classic includes his famous pieces 'Night Flight' and 'Blue Ballet' where guitarists Dean Parks, Phil Upchurch and David Spinozza add to his keyboard balm. And yep, that is Steve Gadd on drums pretty much throughout.
Joe's 1987 album Roles finds him continuing to work with his close friend, accomplice and producer Wilton Felder – the emphasis here is on pushing the jazz-funk boat out to its furthest possible region with trumpeter Sal Marquez, percussionist Lenny Castro and vibraphone ace Bobby Hutcherson, adding innate steel to what is very much a Latin influenced recording.
This period of our delightful relationship with Joe climaxes in 1985's Oasis, where a tried and trusted circle of players joins him on a plethora of sublime tracks. Following now in the tradition of The Crusaders by utilising a sterling vocal expert, Sample is at another peak, working alongside lyricist Will Jennings (who co-penned 'Street Life'– the hit, the legend) and the siren known as Phyllis Hyman on the crossover smash 'The Survivor'.
After a run of fine discs, we pick Joe up again on The Song Lives On – a sumptuous collaboration with Lalah Hathaway, daughter of the amazing Mr Donny Hathaway, revisiting some older ballads like 'One Day I'll Fly Away', 'Street Life' and an outstanding interpretation of the 1950s torch tour de force 'Fever'. Like the title suggests, the song does indeed live on here. It lingers and demands respect. Then in more recent years, we have The Pecan Tree, featuring drummer James Gadson, and guitarist Dean Parks and yet another largely self-penned set, including 'The Texas Two-Step' and 'El Dorado'. It doesn't get hotter or more humid than this disc.
So it goes. Soul Shadows (2004), a brace of albums with Ms Randy Crawford and the most-recent Live – with drummer Steve Gadd and son Nicolas Sample – bring us up to date.
If you haven't already started your investigations, then take a look at Collection, an anthology of priceless tracks from 1978 to 1985 – basically a creamy selection of Blue Thumb and MCA Sample standards that includes 'Night Flight' and the not to be overlooked 'Woman You're Driving Me Mad'. This is a ten cut primer of the highest order. To be honest, we're not fussy when it comes to Joe Sample: simply because his music is so delightful that to pick up on him at any time is a blessing.
Sadly, we lost Joe Sample in 2014 but it isn't too much of a stretch to insist that he helped the whole jazz-funk thing crossover and then become a standard by which other lesser players are judged. He is one of the musical gods. By any definition, he is a tireless Crusader. Sample him and enjoy.
Words: Max Bell
Format:
UK English