'In Our Lifetime?': The Troubled But Tantalizing Soul Of Marvin Gaye
Gaye's final Motown album is now rightly seen as a record of huge historical importance and creative substance.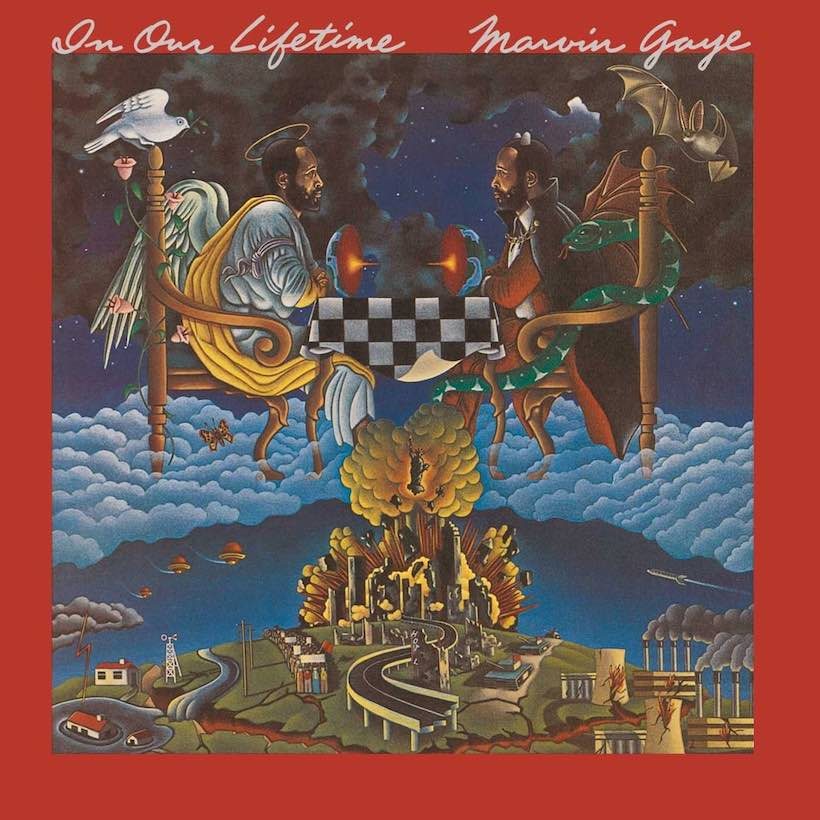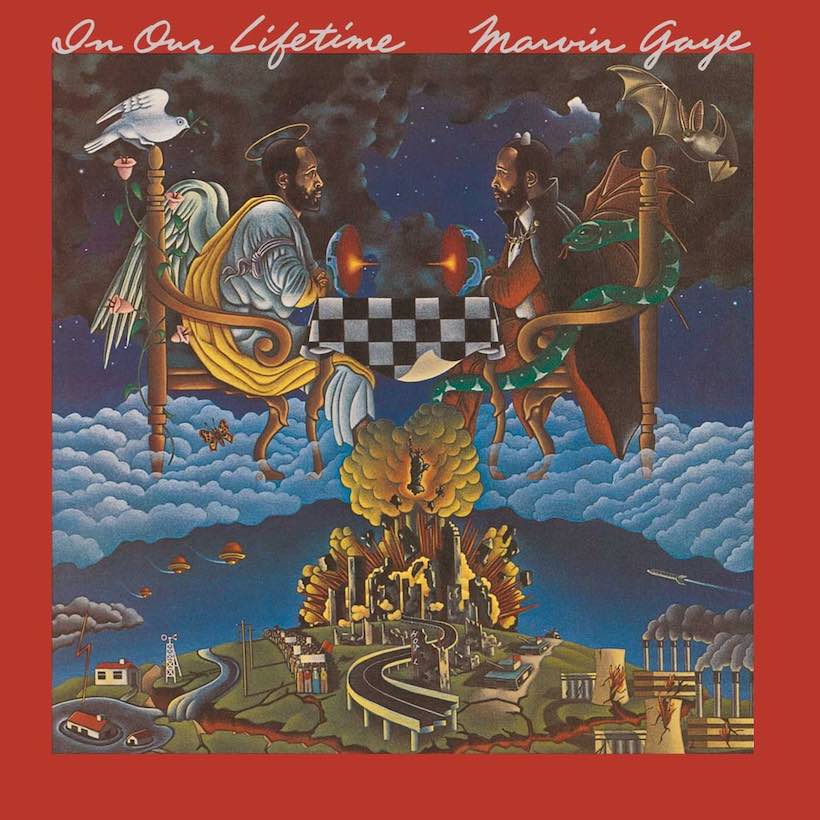 Marvin Gaye's In Our Lifetime? was an album with a long and often unhappy history, and one which came to mark the end of his 21-year association with Motown Records. But in the generation between its release on January 15, 1981 and its reappearance in a deluxe, augmented edition in 2007, widespread recognition had grown for a record of huge historical importance and creative substance, in a story that would soon end in tragic circumstances.
In Our Lifetime? and its tangled evolution may represent the inner conflicts of a star with a social conscience that was often incompatible with his heartthrob status. But it also stands as an atmospheric and spirited body of work that works within both of those parameters.
Gaye's biographer David Ritz would write that, "created from despair," the album nevertheless "emerges as a surprising and positive work, a provocatively moving account of a man at war with himself." It was also tangible evidence of the artist's avowed belief that the world would destroy itself with nuclear war, a fear that inspired both the title and the vivid cover art.
The Love Man Plan
As a sign of his personal issues, Gaye had responded to the less than warm embrace of his 1978 "divorce" album, Here, My Dear, with an initial plan for a new, more accessible record called Love Man. Distracted by drugs and by live shows that included a set of dates in Japan in November 1979, attempts to finish the record to his satisfaction hit the buffers. "The tracks are happening, but the lyrics are jive," he told Ritz. The planned release of Love Man in March 1980 came and went.
During that time, Gaye relocated to London and wrestled with an uneasy combination of narcotic excesses and the live work necessary to keep the IRS at bay. But a new vision for the record was emerging: one in which he would downplay the expectation to live up to that "love man" image, instead committing to a substantive return to his social conscience style of earlier years.
Motown acquisition
Unfortunately for those ambitions, Motown acquired the tapes of the project while he was still working on them. Gaye would claim that the company remixed them and added instrumentation without his consent, notably to the track "Far Cry." Those changes, and the label's rush-release of In Our Lifetime – without that question mark at the end of its title – heightened the tensions between the artist and Motown that led to his departure for a new contract with CBS.
Happily, the 2007 remounting of the project presents a much more rounded picture of Gaye's workbook of the period. Restoring the album to his intended, observational In Our Lifetime?, it presented the album as it was released, but also with a wealth of additional material.
This included alternate takes of certain tracks from his London sessions at Air and Odyssey Studios bit also, crucially, a second disc of working versions from the earlier Love Man recordings, many of the songs appearing with the lyrics and titles that Gaye had first envisaged.
On its 1981 release, the album was only modestly successful, reaching No.6 on the Billboard R&B album chart and No.32 on the pop countdown. In the UK, it struggled to No.48. Its single "Heavy Love Affair," which belied its title with an infectious groove featuring Gaye himself on drums, reached only No.61 on the R&B chart, while the feelgood "Praise" fared better at No.17.
The 1979 single "Ego Tripping Out," intended for the Love Man version of the album, had also reached No.17 R&B; it was added to the first appearance of In Our Lifetime (still without that troublesome punctuation) on CD, in 1994, as the opening track. The 2007 expanded reissue positioned it after the 1981 track list, offering the single, album and instrumental mixes, while the second disc contained the Odyssey Studios version.
Chart success
Nevertheless, the album was well received on its first appearance, with Billboard admiring Gaye's "mellow, moody vocals, sensuous and soulful, fluid and fulfilling…supported by some subtle, understated and highly rhythmic instrumentation." In early February 1981, it entered the charts, hitting the R&B list in the same week as jazz man Joe Sample's Voices In The Rain and Philadelphia soul troupe MFSB's Mysteries Of The World.
Listen to the Motown playlist for more essential Motown classics.
The press release issued by Motown's London office when Gaye's album appeared in 1981 stated that he "finished the tracks off at the Odyssey Studios after finishing his British tour. He is still living in London and intends to remain here for quite a while yet." In fact, he would move, incongruously, to Belgium, where he started work on the Midnight Love album that would sadly lead to his final chapter.
Buy or stream the expanded Love Man edition of In Our Lifetime?