Norah Jones
The Grammy-winning jazz singer, songwriter, and pianist has sold more than 50 million albums worldwide.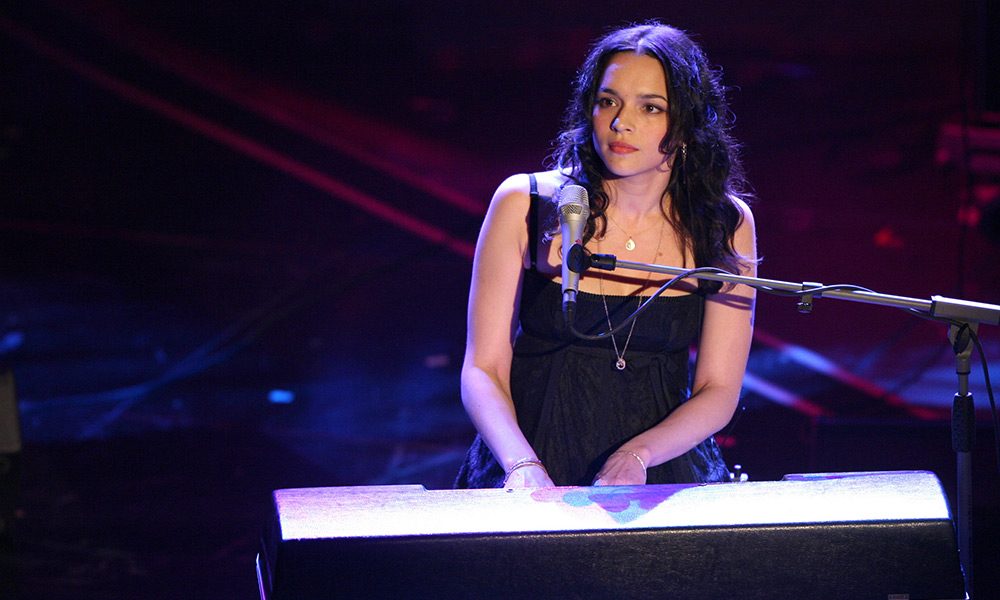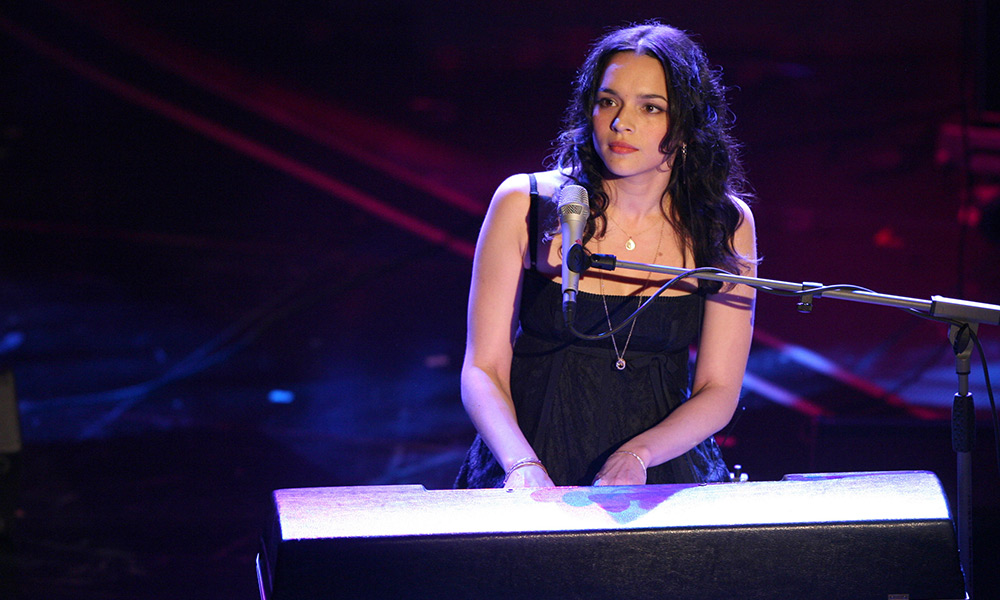 The delightful Norah Jones is not just a prolifically successful artist with the ability to step inside the skin of blue-eyed soul, jazz, pop and any other strain of contemporary music, she is also a force of nature who has garnered nine Grammy awards and ranked high in the Billboard list of top artists for the first decade in the new millennium. To say she hit the ground running would be an understatement. Her debut album Come Away With Me was among the most anticipated first discs ever and would go on to sell over 26 million copies – a staggering achievement for someone of any age, let alone an artist in their very early twenties. That five times Grammy winner was no flash in the pain either since she followed that Diamond status disc with a run of albums that have sold Platinum and wowed critics, fans and peers alike. A singer-songwriter with an immaculate credential, Ms Jones is also an accomplished actress who has appeared as herself in dozens of music-related films and also taken roles in My Blueberry Nights (and she appears on the soundtrack) and the American independent movie Wah Do Dem.
As a collaborator, Norah has participated in the Hank Williams project initiated by Bob Dylan and contributed to OutKast's Speakerboxxx/The Love Below. She has the distinction of playing on Ray Charles' final album, Genius Loves Company, and has figured on discs by Foo Fighters and The Cardinals, Willie Nelson, Wyclef Jean and Herbie Hancock. She makes a cameo appearance in Seth 'Family Guy' MacFarlane's scurrilous movie Ted (as well as joining him on various swing projects). She sings with Tony Bennett on Duets 11. One of the most in-demand artists on the planet, Norah is also a regular live performer and has toured extensively, picking up new fans wherever she embarks. She is in short a 21st Century marvel.
Norah Jones comes from formidable musical stock. Her father is the acclaimed sitar player Ravi Shankar, her mother the acclaimed American concert producer Sue Jones. Born in Brooklyn, New York, in 1979 and then raised in Texas she showed enormous talent as a pianist and was soon immersed in the works of Bill Evans and Billie Holiday.
A jazz piano Major at the University of North Texas, early collaborations with Jesse Harris and Richard Julian set her on a country path. She moved back to New York City in 2000 and began the rehearsals for what is appropriately called First Sessions and the debut album Come Away With Me. Clamour for her signature was huge but it's fitting that Blue Note, with an eclectic reputation for class jazz and R&B acts, snapped her up. First Sessions includes the track "Come Away with Me" and Harris's "Don't Know Why" and sets down the groundwork for the astonishing album that follows.
Come Away With Me was recorded in New York City and NY State with Norah joined at the desk by the veteran genius Arif Mardin, Jay Newland and Craig Street whose tastes are on a par with Jones herself. The album is a gloriously warm example of high-class crossover wherein pop, country, jazz and blues melt into a multi-faceted classic. Everything about it is great.
Bass player Lee Alexander provides material, there is a sterling cover of Hank Williams' "Cold Cold Heart", a visit to John D. Loudermilk's "Turn Me On' and a brilliant interpretation of the Carmichael/Washington standard "The Nearness of You".
Add to the varied mix Norah's own title piece and the "Nightingale" cut and you have a recording that gets better with every play. Plenty of people already love it inside out but if you missed this gem then it is totally ripe for discovering.
Having won an unprecedented five Grammy Awards Norah waited until 2004 to unleash Feels Like Home, again working with Mardin. This time she has shifted over 12 million copies and wins the Grammy for Best Vocal Pop Album. No less startling than the debut, here you'll find Jones tackling Townes Van Zandt's epic "Be Here to Love Me", the Kathleen Brennan and Tom Waits composition that is the title track and an audacious remodelling of Duke Ellington's bittersweet "Don't Miss You At All."
Evermore accomplished now as a songwriter Norah's own "Sunrise" and "What Am I to You?" are classically cast. Guests are of the 24-carat variety. Dolly Parton appears on "Creepin' In" and members of The Band – Levon Helm and Garth Hudson – add a rootsy vibrancy. Yet again, Jones topped so many charts worldwide you may as well stick a pin in a global map to find out where she's popular. Everywhere it seems.
The third album Not Too Late is produced by Lee Alexander and gives the artist her time to shine as the main composer. More staggering sales and chart places are taken for granted but that doesn't mean one needs to overlook the actual music. The Jones-Alexander axis comes into its own on the well-loved tracks "Sinkin' Soon",  "Until the End", "Thinking About You" and the title piece. Norah's terrific soulful vocals and magical melodic keyboards work ensure this is many peoples favourite album of 2007.
While some artists might rest on their laurels a tad and stick to a template, Jones astonished her fan base with The Fall, shifting her stylistic approach almost 360 degrees. A far more alternative and experimental disc than its predecessors, The Fall is a glorious mélange of synthesizer electronica, R&B drumming (James Gadson appears) and heavily accented guitar music that calls on a lot of specialists acoustic and electric players.
Still, her jazz diva status shines again and the intelligence and craft underpinning the songs demand close listening. There's a lot more going on here than is immediately apparent. While we'd hardly say this is the one that got away it may be that it slipped through the odd net and so rediscovery will be a boon. "Chasing Pirates" and  "Young Blood" are as good as anything else in her canon.
Time to take stock with the compilation …Featuring Norah Jones (2010). Yet this is not your standard collection, rather one that offers a semi-chronological dip into her career from the earliest outings with The Little Willies via her duet with Willie Nelson himself on "Baby, It's Cold Outside". This set is full of pleasant surprises: you can hear Norah with the Foo Fighters, the Dirty Dozen Brass Band, Belle & Sebastian, Gillian Welch & David Rawlings, Wyclef Jean and the sublime M. Ward. This is not really so much of a catch-up anthology as a stand-alone album – one of our most plated.
The poignant disc Little Broken Hearts (2012) finds Norah teaming up with Brian Burton aka Danger Mouse; as a slice of true to life female emancipation, it is hard to beat. Having rehearsed in Gnarls Barkley's LA studios, Jones and Burton set about their task with renewed vigour, letting out the single "Happy Pills" as a taster. The album cover art, inspired by a Russ Meyer film poster, is as eye-catching as the music within is stimulating and allows Jones space to shine in more vamp style. Raw and emotionally charged to the extreme Little Broken Hearts will be viewed as a classic of its genre in years to come.
Since giving birth to her first son in 2014, Jones has worked with Beck and appears on Seth MacFarlane's Holiday For Swing in time for Christmas 2014, singing "Little Jack Frost Get Lost".
Her collaborative affair, Foreverly, with Billie Joe Armstrong, was more than a sideswipe as the pair tackled traditional songs in the manner adopted by The Everly Brothers on 1958's evergreen Songs Our Daddy Taught Us. That set us up for Norah's sixth solo album, Day Breaks, released via Blue Note in Autumn 2016. A winning combo of country, rock and jazz – Wayne Shorter and Lonnie Smith both appear – Jones again cracked worldwide charts, topping the Billboard Top Jazz list in the US and Japan and garnering five-star reviews. Interpretations of Neil Young's "Don't Be Denied", Horace Silver's "Peace" and Duke Ellington's "Fleurette Africaine (African Flower)" sit easily against original lovelies – "Burn", "Tragedy" and "Flipside". Sarah Oda helped with co-writes and production.
Discovering Norah Jones is a constant pleasure. She continues to rewrite the Great American Songbook and it's clear she is in for the long haul.
Max Bell