Tom Waits
Tom Waits is one of the most celebrated singer-songwriters of the last century, with a career that defies categorization and has influenced many artists.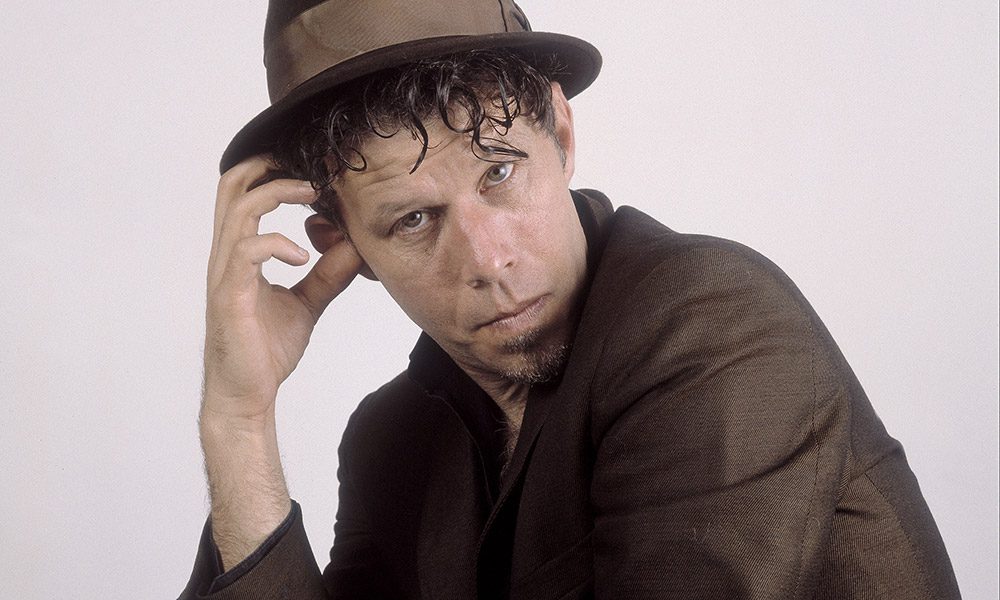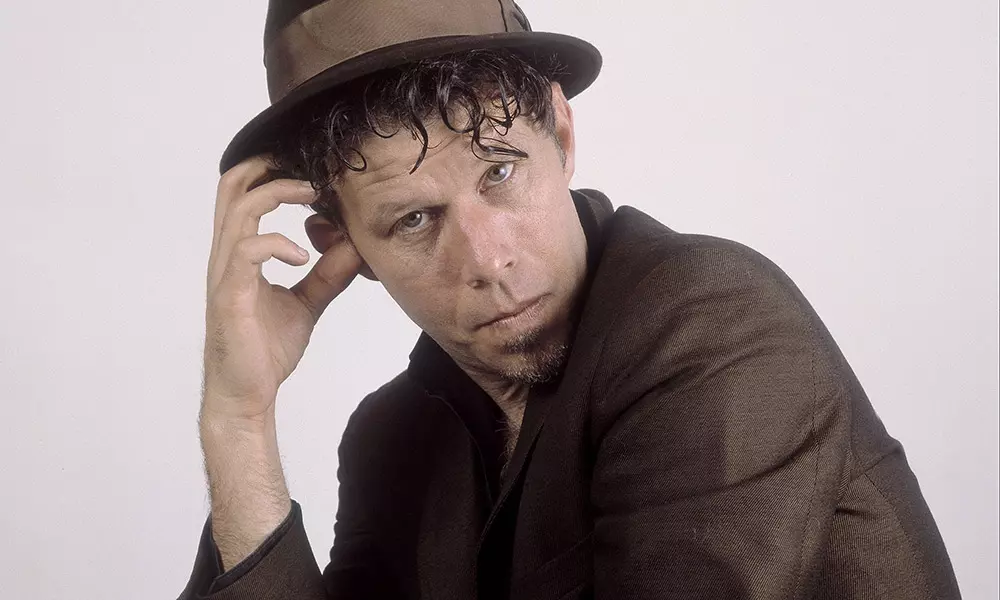 The great Californian singer-songwriter, musician, actor and composer Tom Waits has been thrilling us since he first burst onto the scene with 1973's Closing Time, a delightful folk- and jazz-tinged debut that contained songs soon to be covered by Tim Buckley and Eagles. A seven-strong string of albums for Asylum consolidated Waits' status as a master of late-night, smoky barroom observation who has always been blessed with an eye for simpatico backing players and producers, including Bones Howe, Jimmy Bowen and, once he moved to Island Records, himself, often abetted by wife Kathleen Brennan.
Having recorded with great distinction across five decades, Waits has always had a strong cult following, but he has also enjoyed considerable mainstream success. The UK took him to its heart from the off, while, in recent years, he has enjoyed both acclaims – a given – and fine sales for albums like such as the Grammy-winning Mule Variations, Real Gone and his most recent, Bad As Me, these coming out via Anti-, a sister label to Epitaph.
In later years, as Tom's music evolved into a thrilling area where songwriting meets the avant-garde, he has constructed aural landscapes way beyond the ken of lesser mortals. But while he's collaborated with everyone from William S Burroughs and Keith Richards to David Hidalgo and Charlie Musselwhite, Waits has maintained a ferocious bluesy strand. Far from inaccessible (Bruce Springsteen and Rod Stewart have tackled his songs), Tom Waits is an addiction for many.
Born Thomas Alan Waits in 1949, in the city of Pomona, California (named after the ancient Roman goddess of fruit), Waits then moved to Whittier and National City, down by the border, where he most likely developed his passion or all things Hispanic. Though a teenager during the 60s, Tom always gravitated more to the old-time sounds – the blues, the beatniks and the satirical icons of the Beat Generation – though he did have a hankering for Bob Dylan and performed the man's songs a great deal when he secured stints at The Troubadour in Los Angeles.
Waits' own early songs were recorded (but not released at the time) by Frank Zappa's Bizarre/Straight imprint. The sessions threw up such gems as 'I'm Your Late Night Evening Prostitute', 'Looks Like I'm Up Shit Creek Again' and 'Shiver Me Timbers', as well as the soon-to-be-familiar 'Ol' 55': charming affairs from 1971 and well worth tracking down.
Once signed to Asylum, Waits created the magical Closing Time and established his image as the lovelorn guy nursing a bottle of bourbon at the other end of the bar on the dark side of the street. Produced by Jerry Yester  (The Lovin' Spoonful, The Association, Modern Folk Quartet), the mix of folk and jazz-pop, with the countrified 'Ol' 55' (covered by Eagles for On The Border) and the plaintive 'Martha' (Tim Buckley jumped on that for his Sefronia album), signalled the arrival of a major talent, seemingly already self-contained.
The bittersweet tone was expanded upon for 1974's The Heart Of  Saturday Night, for which Waits hooked up with Bones Howe and bossed a neat quartet featuring Jim Gordon on drums, Pete Christlieb on tenor sax, and Jim Hughart on double bass. Crisp ensemble playing and more wee-small-hours-of-the-morning gems such as 'Drunk On The Moon' and '(Looking For) The Heart of Saturday Night' evoked time and place, and suggested that this was no ordinary troubadour.
The atmospheric double-live album, Nighthawks At The Diner, didn't necessarily start out as a modern jazz album, but that's how it ended. Recorded at the Record Plant, it was a landmark in Waits' early career, perfectly capturing the burlesque shadowlands that were his stock in trade. On the other hand, despite positive reviews, it wasn't exactly setting the charts alight. Living in the Tropicana Motel on Santa Monica Boulevard, Wait was also starting to live up to the stereotype of the down-at-heel jazzer.
By the time Waits and Bones delivered 1976's Small Change, he was on his uppers, deciding to face his demons head-on. "I tried to resolve a few things as far as this cocktail lounge, maudlin, crying-in-your-beer image that I have," he later said. "There ain't nothin' funny about a drunk… I was really starting to believe that there was something amusing and wonderfully American about being a drunk. I ended up telling myself to cut that shit out."
Still, the lifestyle inspired such classics as 'Tom Traubert's Blues (Four Sheets To The Wind In Copenhagen)', 'The Piano Has Been Drinking (Not Me) (An Evening with Pete King)' – referencing the co-founder of Ronnie Scott's Jazz Club – and 'The One That Got Away'. Noted for its Hollywood noir/pulp fiction aesthetic, Small Change is one of many albums that holds a cherished place in the hearts of Waits aficionados and was even a mild commercial success. It's certainly worth immediate perusal and discovery.
Likewise Foreign Affairs and Blue Valentine: monochrome and lurid albums both. Waits' late 70s body of work was gaining impressive stature, with stand-out cuts including 'I Never Talk to Strangers' (a duet with Bette Midler), the ritzy 'Burma Shave', the autobiographical 'Kentucky Avenue' and the brilliantly mordant 'Christmas Card From A Hooker In Minneapolis'.
Tom said hello to the 80s, and adieu to Asylum, with Heartattack And Vine, a Californian-made disc with a distinctly N'Awlins centre. Jerry Yester was back again for arrangements, and there would be future royalties when Springsteen covered 'Jersey Girl', a track which many mistakenly assumed The Boss himself had penned.
Before fully casting off the old image, Tom constructed a soundtrack for Francis Ford Coppola's 1982 One From The Heart, a dual blessing since Waits met future wife Kathleen Brennan during the project. Despite Wait's billing, Crystal Gayle was the more featured vocalist, and the A-list LA session men bolster a very classy set.
Waits' second phase came with a move to Island and the left turn of  Swordfishtrombones, one of the best albums of the decade thanks to the stomping '16 Shells From A Thirty-Ought-Six' and the divine 'In the Neighborhood', two tracks that began to fix Tom in similar territory to Captain Beefheart and Ry Cooder.
Rain Dogs and Franks Wild Years complete a loose trilogy: skewed blues, Big Easy rhythms, Keith Richards, Robert Quine and Chris Spedding on electric guitars, and the artist in residence on top experimental form as he carouses through 'Jockey Full Of Bourbon', 'Downtown Train' (a major hit via Rod Stewart) and 'Hang On St Christopher', hailed by Elvis Costello as one of the greatest songs ever written. Tom had turned his attention away from the sunny West Coast and towards New York City, and his attempts to emulate the urban sound of a grit-spattered neighbourhood are judged to perfection.
Big Time is a fine live résumé of a classic Waits set from 1987, and coincided with an epic tour of North America and Europe, where the response must have been music to the ears for a man now vindicated;  no more cheap flophouses for him. With movie work flooding in, Waits now concentrated his efforts of the soundtrack to Jim Jarmusch's film Night On Earth, with Ralph Carney's battery of brass the perfect foil to his own pump organ, piano, percussion and vocals.
Losing none of his urgency as he entered the 90s, Bone Machine was a studio set that inspired a new breed of wannabe gravellers the likes of Gomez and Kellermenech. Released in 1992, the album is the sound of a man doing what he damn well pleases on 'Dirt In The Ground' and the grim 'Murder In The Red Barn'. Keef is back on board to co-write 'That Feel', and the overall stripped-back blues make this a cert for discovery, especially as it won the Grammy Award for Best Alternative Album.
Tom's interpretations for the Robert Wilson/William S Burroughs play The Black Rider resulted in another astounding left-turn, and, by 1999, his star could hardly have been higher. Another Grammy, for Best Contemporary Folk Album, was the reward for the exceptional Mule Variations (a Top 10 success in the UK, Germany and Belgium, and a No.1 in Norway), on which Kathleen Brennan's humanising qualities offset Tom's Delta cacophony. Love songs abound, and the tender 'Hold On' epitomises a return to the carny barker style. Also, check the ballads 'Pony' and 'House Where Nobody Lives'.
Another Robert Wilson-inspired disc, Blood Money, was one of two albums released simultaneously in 2002. The songs took their lead from the stage show Woyzeck, and Waits stayed within that format for Alice, which also collected songs written for a theatre production directed by Wilson. Following in 2004, Real Gone was a Brennan/Waits tour de force, with Primus bassist Les Claypool and contemporary drummer Brain holding down the beat while longtime accomplice Larry "The Mole" Taylor, of Canned Heat fame, added four- and six-string guitars and Marc Ribot brought his free-form colours to the party.
By now, Waits had amassed a formidable discography with plenty of rarities. In his own words, the 3CD collection Orphans: Brawlers, Bawlers & Bastards was "a big pile of songs… Some are from films, some from compilations. Some is the stuff that didn't fit on a record, things I recorded in the garage with kids. Oddball things, orphaned tunes…" but it has thematic unity and an encouraging sprawl that repays discovery. Among the gems are snapshots of weirdness from Disney and Shrek movies; covers of Skip Spence's 'Books Of Moses' and Daniel Johnston's 'King Kong'; murder ballads and Joey Ramone's 'Danny Says'; the standard "Young At Heart'; English folk airs; and even a dip in 'Sea Of Love'. It did Tom no harm, either, and has become his best-selling album to date, with worldwide figures of a million-plus.
By now, Waits was reluctant to tour, so fans snapped up Glitter And Doom Live, which was compiled from Waits' small 2008 jaunt, and boasted plenty of crowd favourites, along with a second disc devoted to 'Tom Tales': the wit and wisdom, the interjections, shaggy dog stories and monologues that are all part of the overall picture.
By the time Bad As Me surfaced, in 2011, it had been almost a decade since his last album proper. Taking the opportunity to confront his own myth, Waits worked up a life-affirming set backed by a cast of stellar veterans, including Keith Richards (again), Sir Douglas Quintet legend Augie Myers on organ and accordion, harmonica virtuoso Charlie Musselwhite, the sublime Los Lobos leader David Hidalgo, Red Hot Chili Pepper Flea and the usual familiars.
The results were badass and good fun, as everyone seemed to agree. Neil Young was on hand to induct Waits into The Rock And Roll Hall Of Fame that same year, and Waits has since joined The Rolling Stones onstage (duetting with Jagger on 'Little Red Rooster'), started in the movie Seven Psychopaths, and made a triumphant appearance at the 2013 Bridge School Benefit, where he stole the show with his first live performance of five years.
But that's what he always does…
Words: Max Bell
Format:
UK English