The Best Indie Music Gifts This Christmas
If you're having a hard time figuring out what Christmas gift to give a die-hard fan of indie music, we've got all the inspiration you need here.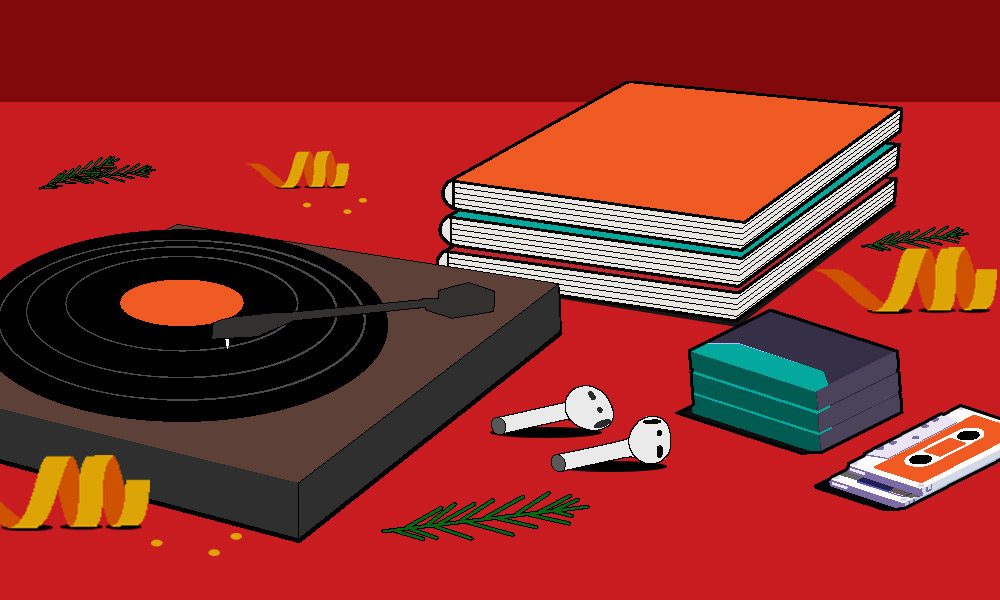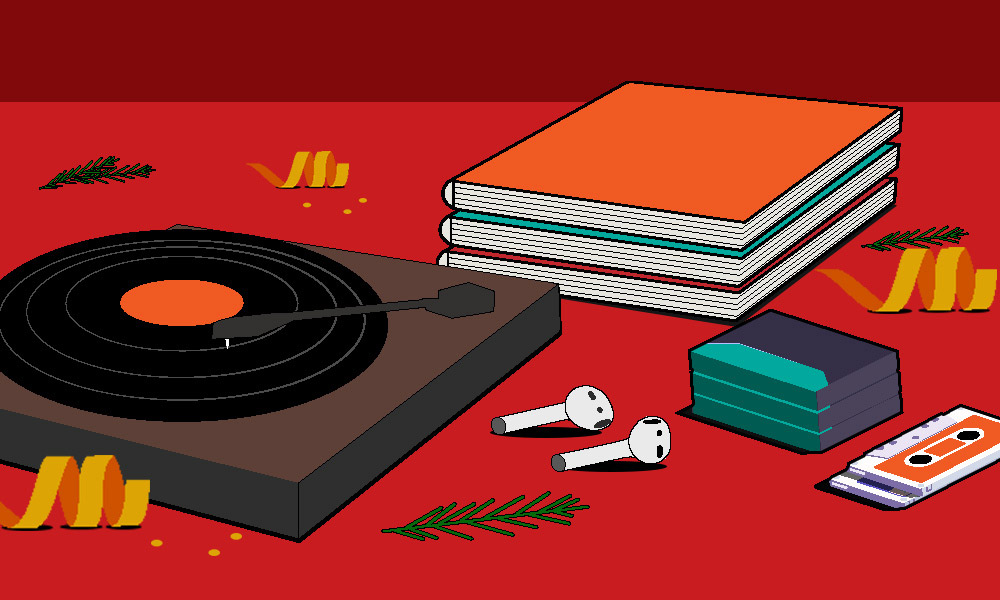 Not sure what to get the indie music fan in your life this Christmas?
Check out our picks for the best indie albums and merch to give to your music-loving friends and family members this holiday season.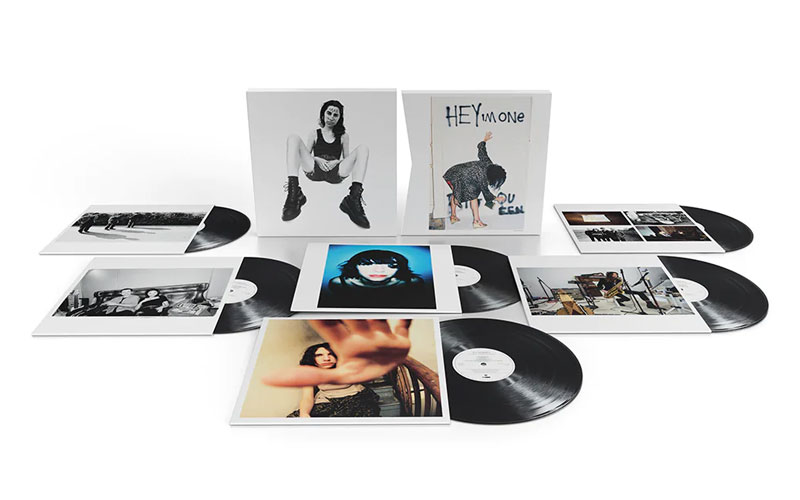 PJ Harvey – B-Sides, Demos And Rarities' Boxset
The new PJ Harvey collection entitled B-Sides, Demos & Rarities is the perfect box set gift for fans of the British singer-songwriter. The 59-track collection spans three decades. Most excitingly, though, is that many of the songs are currently unavailable physically or digitally. Additionally, 14 are previously unreleased.
Paul Weller – Will Of The People
Paul Weller's Will of the People, is a mix of non-album rarities which offers an array of b-sides, tracks from singles, remixes, and live recordings. This excellent gift spans Weller's output during 2002-2021 and was compiled by Weller himself. The artist also contributes track-by-track sleeve notes with additional commentary by broadcaster John Wilson.
Roxy Music – The Best Of Roxy Music
To coincide with the band celebrating its 50th anniversary this year, Roxy Music's classic career-encompassing collection from 2001 is available for the first time on vinyl. Containing all of the classic singles including "More Than This," "Jealous Guy," "Love Is The Drug" and "Virginia Plain," and classic album cuts, it's a definitive testament–and a great gift–to one of the most influential and daring artist catalogs of all time.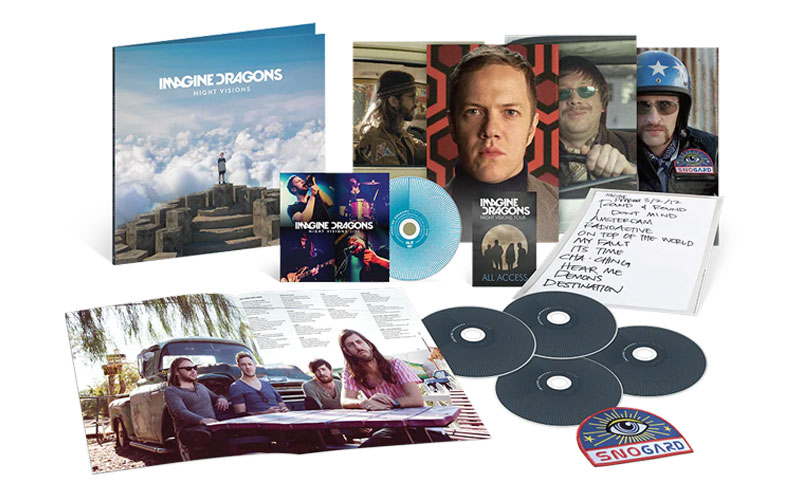 Imagine Dragons – Night Visions (Expanded Edition) Super Deluxe 4CD + DVD Box Set
In celebration of Imagine Dragons' landmark debut album's 10th anniversary, the band has released Night Visions (Expanded Edition). The great gift includes the original 11-track album and 11 studio bonus tracks, plus two previously unreleased demo tracks, a Night Visions Live CD + DVD, and a full disc of collected Night Visions remixes.
Various Artists – Here It Is: A Tribute To Leonard Cohen
Here It Is: A Tribute to Leonard Cohen is a remarkable new album produced by Larry Klein that presents stunning renditions of the legendary singer-songwriter Leonard Cohen's profound songs performed by an extraordinary line-up of vocalists. Whether this is a gift for a Leonard Cohen fan in your life or a fan of music in general, the list of contributors will wow whoever receives this gift: Norah Jones, Peter Gabriel, Gregory Porter, Sarah McLachlan, Luciana Souza, James Taylor, Iggy Pop, Mavis Staples, David Gray, and Nathaniel Rateli­ff.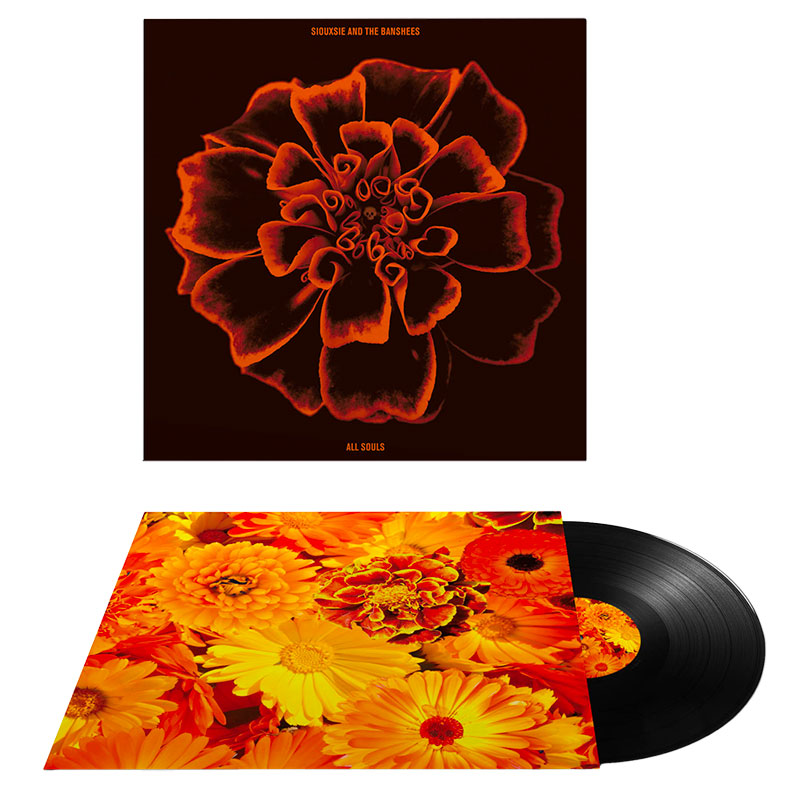 Siouxsie And The Banshees – All Souls
All Souls, a collection of Siouxsie and The Banshees tracks curated by Siouxsie Sioux, was mastered at Abbey Road studios London with Sioux in session. Sioux personally oversaw the audio process, and this great gift for music lovers is available on limited orange vinyl.
The Cure – Wish (30th Anniversary Edition)
The 30th anniversary deluxe edition of The Cure's Wish is the perfect gift for any music fan in your life. The new edition was remastered by Robert Smith and Miles Showell at Abbey Road Studios, and the CD edition features 45 tracks–21 of which are previously unreleased demos.
Sylvan Esso – No Rules Sandy
Sylan Esso's 2022 album No Rules Sandy was created primarily over the course of three weeks that Amelia Meath and Nick Sanborn spent in a small Los Angeles rental home at the beginning of 2022. It is, in the band's own words, the fastest the duo has ever made a record, and the most uninhibited.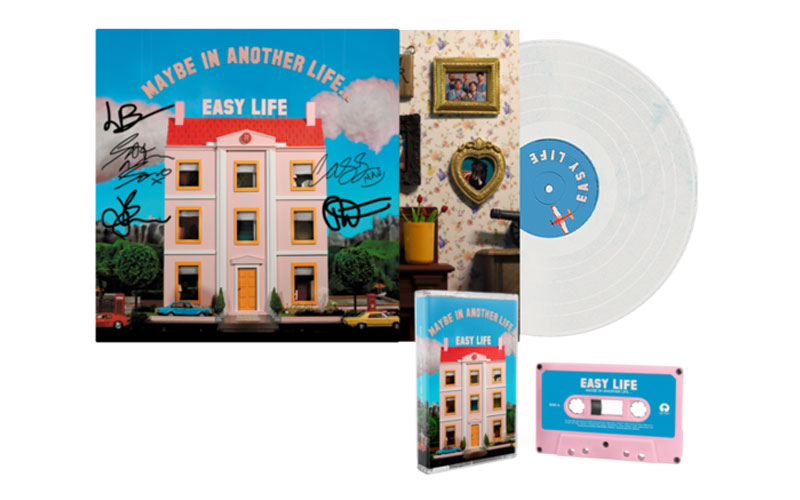 Easy Life – MAYBE IN ANOTHER LIFE…
easy life's sophomore album MAYBE IN ANOTHER LIFE… is the perfect gift for any music fan in your life. An immersive and ambitious project in sound and storytelling, MAYBE IN ANOTHER LIFE… takes the one-of-a-kind British band to a whole new level. The album includes features from BROCKHAMPTON's Kevin Abstract, New Zealand alt-pop superstar BENEE, and Gus Dapperton.
My Morning Jacket – Circuital (Deluxe Edition)
The deluxe edition of My Morning Jacket's 2011 epic Circuital includes 10 unreleased demos. 3LP editions come in orange vinyl mixed with bright transparent yellow, neon magenta vinyl mixed with ultra-clear swirl, and blue vinyl.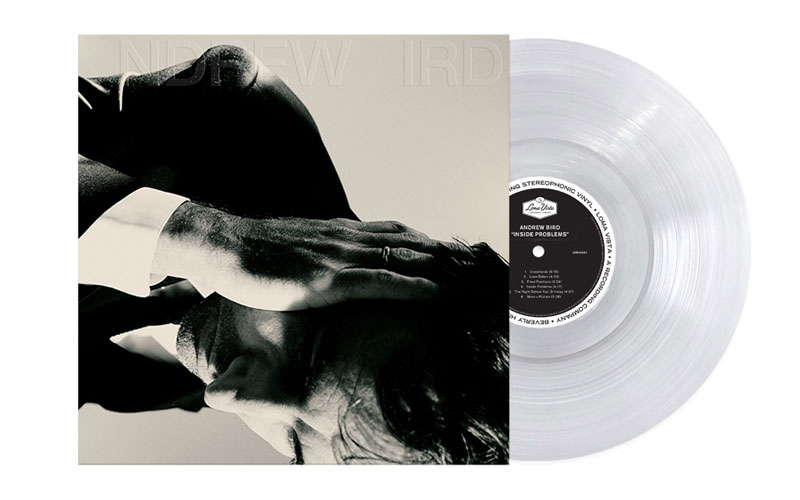 Andrew Bird – Inside Problems
Andrew Bird's 2022 studio album Inside Problems is the perfect gift for any indie rock fan in your life. Bird and his band recorded the album live, giving his chamber pop compositions an intimate, lived-in feel.
The Academic – Sitting Pretty
Irish indie rock standouts The Academic will release their sophomore album Sitting Pretty on February 10, 2023, via Capitol Records. Though it won't be ready for Christmas, this album pre-order will definitely give the gift recipient something to look forward to.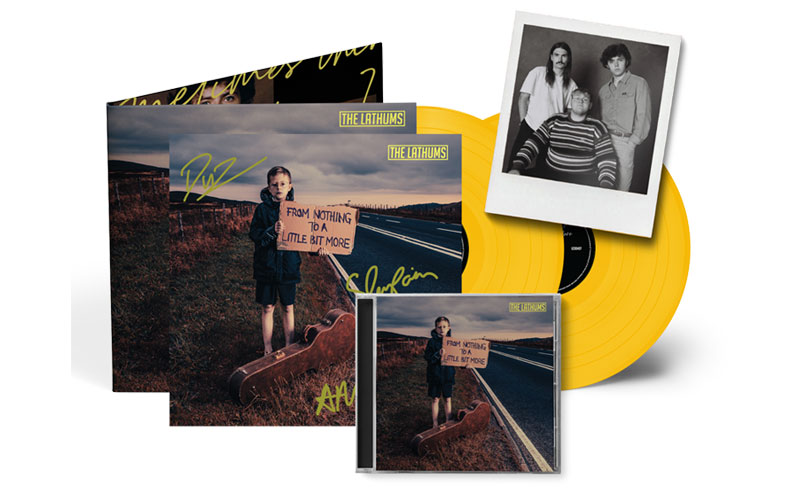 The Lathums – From Nothing To A Little Bit More
The Lathums state their intentions to supercharge their continued rise with the release From Nothing To A Little Bit More, which will be released in February of 2023. This album is another pre-order treat for the indie rock devotee in your life.
Razorlight – Razorwhat? The Best Of Razorlight
Razorlight, who reunited with their original line-up of Johnny Borrell, Andy Burrows, Björn Ågren and Carl Dalemo in 2021, have collected a greatest hits compilation entitled Razorwhat? The Best Of Razorlight. The album is a great gift for the indie collector on your list.
Will Sheff – Nothing Special
Will Sheff, the celebrated frontman of Okkervil River, has released his solo debut Nothing Special. The album was recorded with a mix of usual suspects (like Benjamin Lazar-Davis and Will Graefe) and new co-conspirators (Christian Lee Hutson, Cassandra Jenkins, Dawes drummer Griffin Goldsmith, and Death Cab For Cutie pianist Zac Rae).
Brian Eno – Foreverandevernomore
Brian Eno's FOREVERANDEVERNOMORE was released on vinyl, CD, digital formats, and Dolby Atmos Blu-ray (Super Deluxe Edition exclusive). The record was made at his studios in West London and Norfolk. The song-based album features Eno's vocals on the majority of the 10 tracks, which makes it a first since 2005's Another Day On Earth.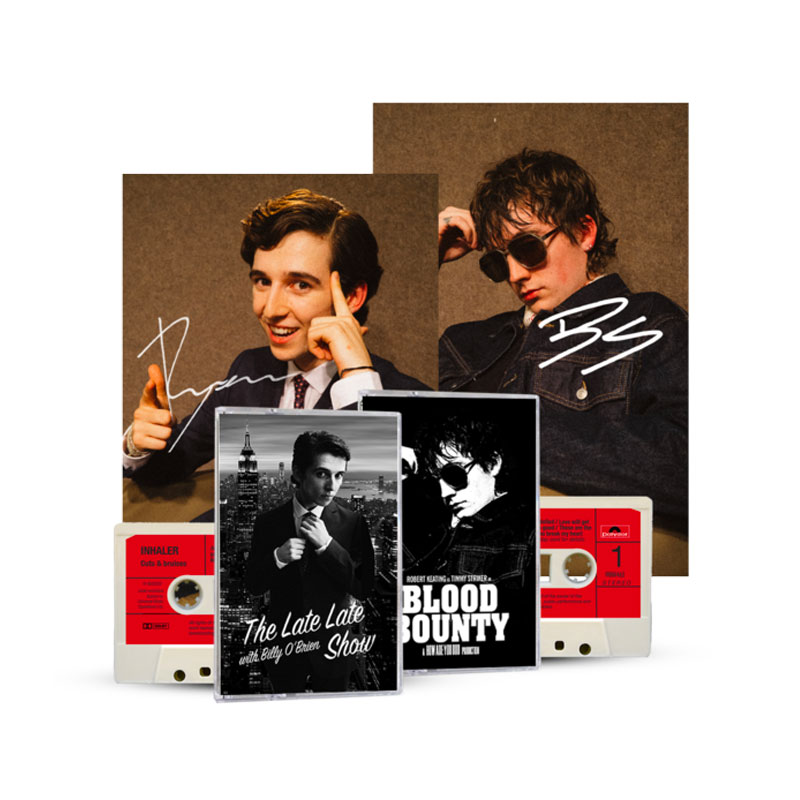 Inhaler – Cuts & Bruises
Irish indie rock heroes Inhaler announced that their new album, Cuts & Bruises, will arrive on February 17, 2023. This pre-order stocking stuffer is the perfect gift for the music fanatic in your life.
Willow – COPINGMECHANISM
Willow's fifth studio album, COPINGMECHANISM is highlighted by infectious singles like "Maybe It's My Fault," "Hover Like a Goddess," "Curious/Furious," and "Split." This opus is the perfect gift for the pop-punk lover in your life.
Oh Wonder – 22 Make
Oh Wonder, the London-based alt-pop duo consisting of Anthony Vander West and Josephine Vander West, released 22 Make earlier this year, the follow-up to 2020's No One Else Can Wear Your Crown. The charming album is a great gift for any music fan on your list.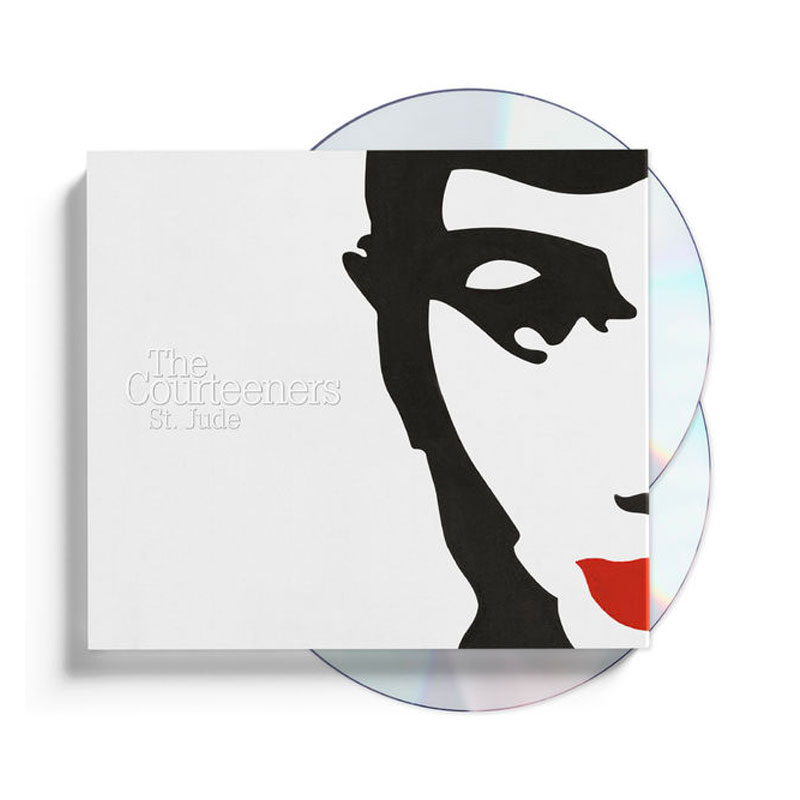 The Courteeners – St. Jude
The Courteeners have announced a number of deluxe editions celebrating their 2007 groundbreaking album St. Jude. Available formats include 2LP with a signed art card, cassette plus the signed art card, CD with the signed art card, and bundles that bring together various formats.
Alabama Shakes – Boys & Girls (Deluxe Edition)
The 10th anniversary deluxe edition of Alabama Shakes' Boys & Girls has been repackaged with new photos and a bonus radio session of 12 tracks from a KCRW session, recorded in January 2012 just as the band were becoming extremely popular.
Nick Hakim – COMETA
Nick Hakim's new album of psych-pop, COMETA, features collaborations with Helado Negro, Alex G, Arto Lindsay, and DJ Dahl. The album, which was recorded between studios and domestic spaces throughout Texas, North Carolina, California, and New York, is the perfect gift for the indie aficionado in your orbit.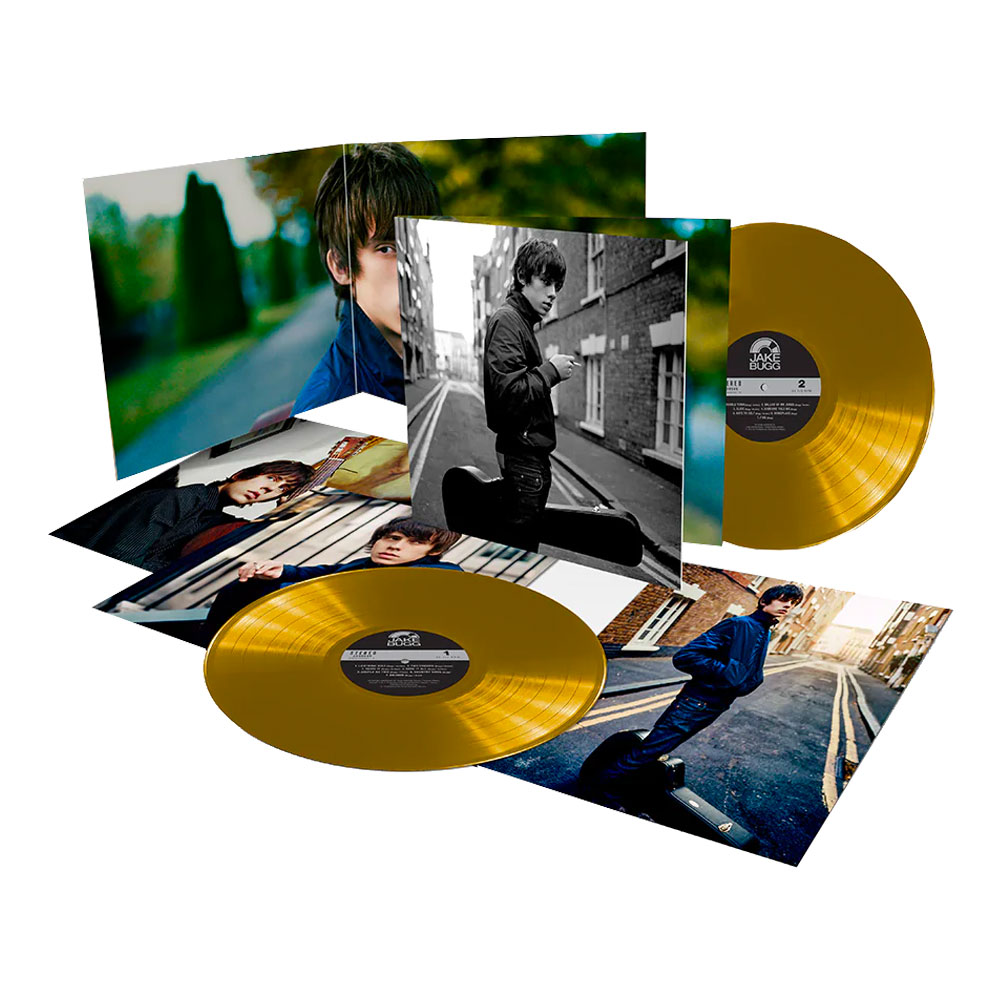 Jake Bugg – Jake Bugg
Jake Bugg fans will love this gift, a deluxe reissue of his debut album, also titled Jake Bugg. This new edition was fully remastered at Abbey Road studios and includes a second LP of two rare and 14 previously unreleased tracks from Jake's early recording sessions from his personal archive.