Best Indie Music Gifts This Christmas
From the nostalgic goth to the grown-up college-rocker, the best indie music gifts have something for everyone this Christmas.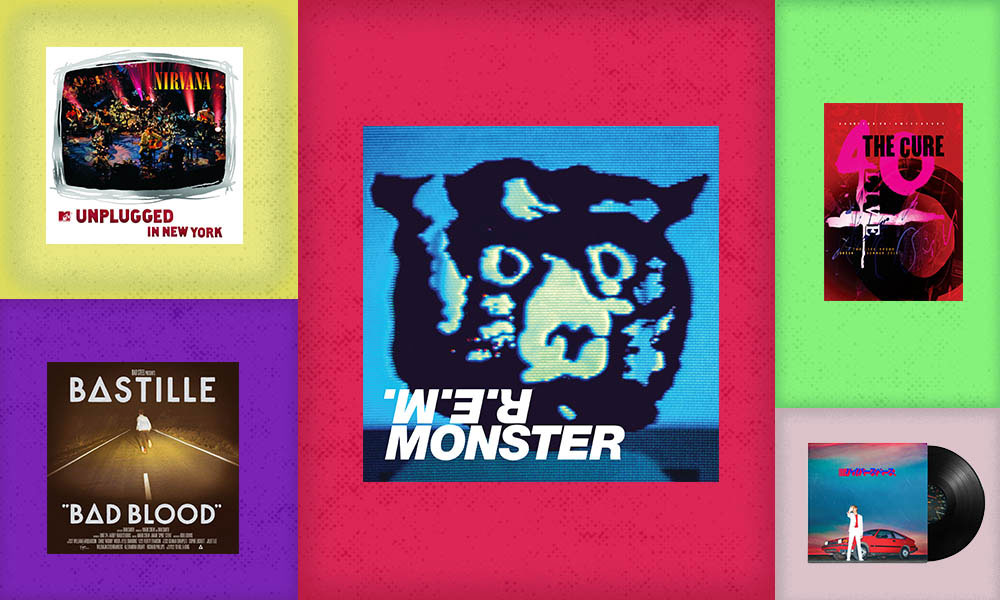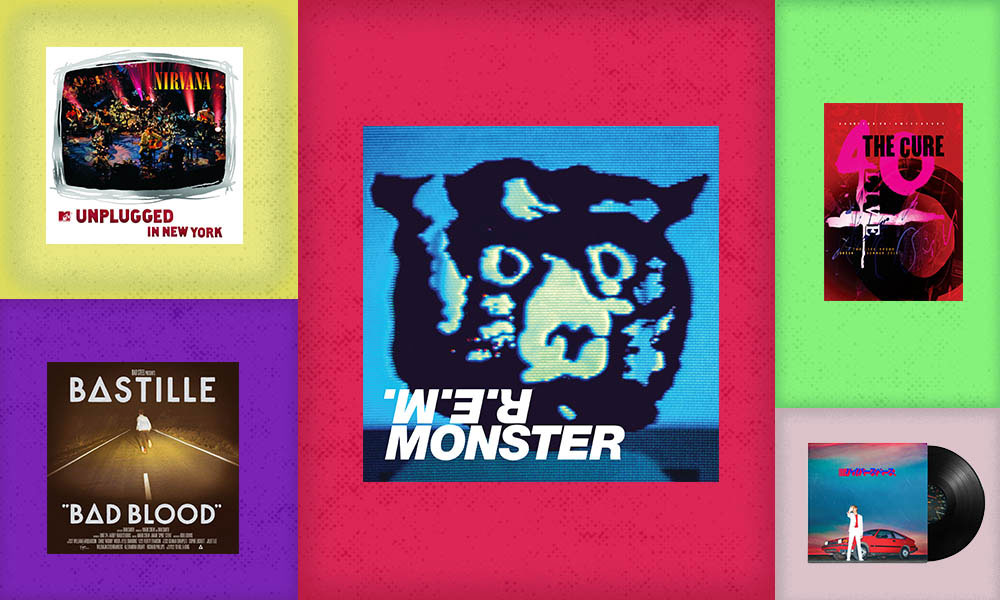 As the decade comes to a close, it also marks the anniversaries of some of the most seminal indie releases in music from the late 80s to late 00s. No matter where on the spectrum of alternative music fan you fall, there's a must-have release, just for you: a Cure concert film for sentimental goths, R.E.M. for the college rockers and Pulp for the Britpoppers are just the tip of the iceberg. New albums by Beck, Elbow and that dog. prove that the veterans still know how to get the job done. Here are the best indie music gifts for Christmas.
Best indie music reissues
REM: In Time: The Best Of R.E.M. 1988-2003, Monster
From the 25th anniversary reissue of their 1994 album, Monster, to their platinum-selling collection, In Time: The Best of R.E.M. 1988-2003 (available on vinyl for the first time in over 15 years), it's never been a better time to be a R.E.M. fan. Both reissues provide a snapshot of the band at the peak of their powers; the Monster box comes loaded with extras for the hardcore fan.
Buy In Time: The Best Of R.E.M. here.
Buy the 25th-anniversary edition of Monster here.
Nirvana: Live & Loud, MTV Unplugged In New York vinyl
MTV has become a living document for the trials and triumphs of Nirvana, and now two of their most iconic broadcasts on the network have hit vinyl. First, their historic show at Seattle's Pier 48 features on Live & Loud, followed by their influential MTV Unplugged performance, which remains Nirvana's most successful posthumous release.
Buy MTV Unplugged Live In New York here.
The Cure: Anniversary 1978-2018 Live In Hyde Park London, 40 LIVE – CURÆTION-25
The Cure toast their 40-year as a band with not one, but two, concert films that capture the band's magnetic live shows. The Hyde Park show is a culmination of their performances over the years with behind-the-scenes extras, while CURÆTION proves they're still at their peak, during their highly-acclaimed show at London's Meltdown Festival in 2018.
Beck: Hyperspace
After Colors found Beck traversing the modern pop landscape, Hyperspace sees him travelling to new aural dimensions, with Pharrell Williams riding shotgun. An album so sonically expansive, it's practically its own galaxy.
Doves: Lost Souls, The Last Broadcast, Some Cities coloured vinyl
There's no better way to greet the weary days of winter than with the moody, sweeping music of Doves. The beloved Manchester trio have been on a decade's hiatus, but these limited-edition vinyl reissues of their first three albums, Lost Souls, The Last Broadcast and Some Cities, will have the memories flooding back.
Gomez: Liquid Skin
Mercury Prize-winning Gomez created an instant classic with their British riff on Americana. A lavish reissue bears 19 unreleased tracks, along with trio of top hits, 'Bring It On', 'Rhythm & Blues Alibi' and 'We Haven't Turned Around'.
Travis: The Man Who, Live At Glastonbury '99
1999 was not only a pivotal year for music, it marked a turning point for the Scottish quartet Travis. Following their breakthrough album, The Man Who, the band continued their victory lap with a pivotal performance at Glastonbury, both which celebrate their 20th anniversaries with expanded reissues.
Bastille: Bad Blood red vinyl
For those who prefer indie-pop with a sense of drama, Bastille's debut album boasts soaring choruses, sweeping arrangements and heart-bursting melodies. Now it has a striking colour to match the contents.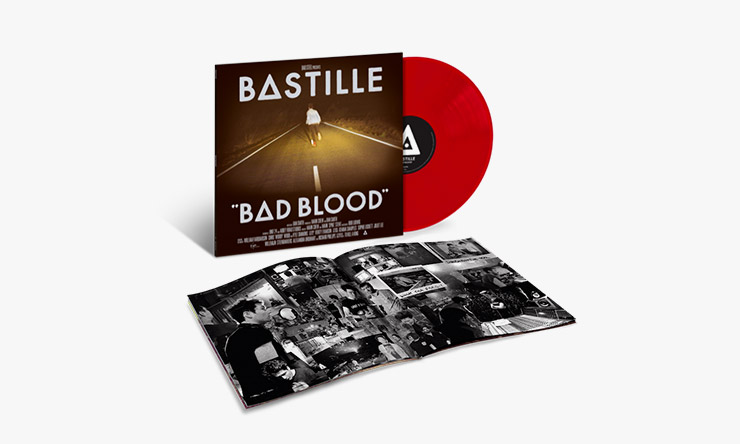 Pulp: His 'N' Hers white vinyl
Do you remember the first time… when you heard His 'N' Hers? The fourth studio album from Pulp, it turned the band from indie veterans to pop heroes. Or, as Jarvis Cocker tells it, marks the point where "the modern-day Pulp was born".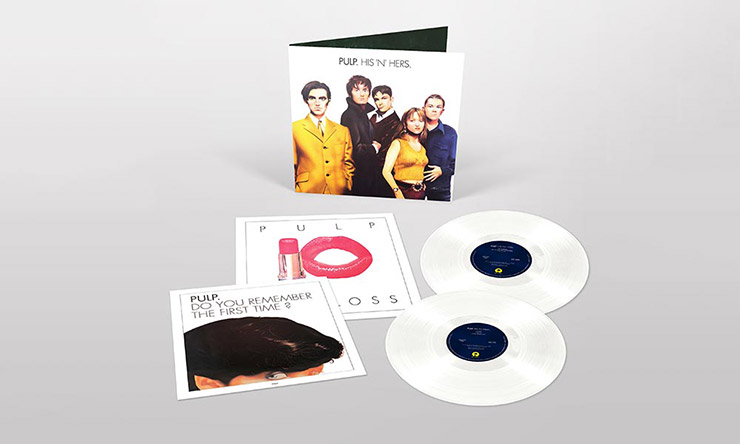 Shed Seven: Going For Gold gold vinyl
Another gem from the Britpop era, Going For Gold delivers exactly what it says: the best of Shed Seven's first three studio album, plus their 12 Top 40 singles, all on gold-coloured vinyl.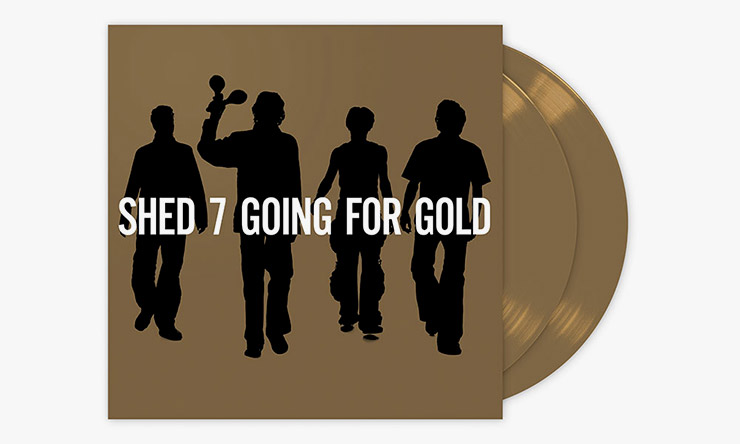 Ocean Colour Scene: Moseley Shoals, Marchin' Already vinyl
OCS's fans may have tucked their cord flares away, but their passion for the group remains. The Britpoppers' fusion of 60s blues-rock, Northern soul and psychedelia can be found on their second and third releases, Ocean Colour Scene and Marchin' Already. Back on vinyl, where they belong.
Elbow: Giants Of All Sizes
Like Keane, Elbow were also the toast of the UK indie rock scene in the early 00s. With their new album they put their sharp songwriting skills and pop craft to weighty concerns like Brexit, the death of a parent and the emotional fallout of both.
White Lies: To Lose My Life vinyl
To Lose My Life may have been White Lies' debut album, but it sounds like a greatest-hits package. Combining U2's arena rock grandeur with Joy Division's ominous tone, the West London trio's album went straight to No.1 and now celebrates its tenth anniversary with a deluxe reissue.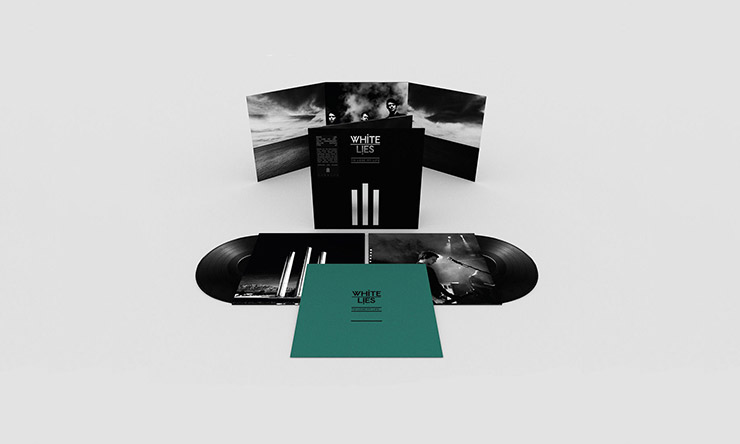 Live: Throwing Copper
Titans of 90s alt.rock radio, Live celebrate the 25th anniversary of their seminal sophomore album, Throwing Copper – the one that boasted a slew of major rock hits, including 'Selling the Drama' and their signature song, 'Lightning Crashes'.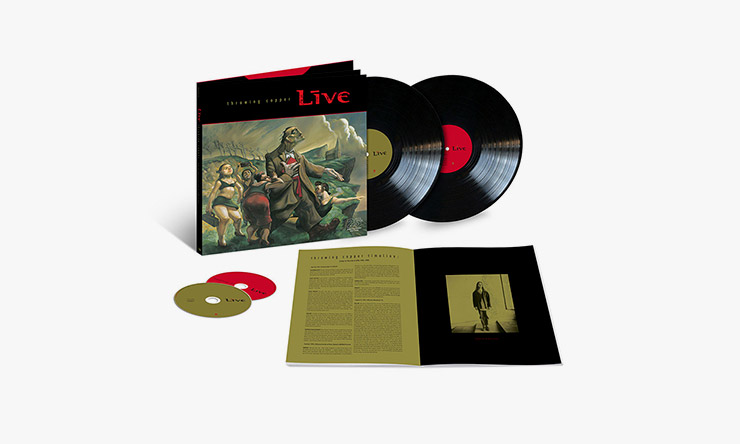 Taking Back Sunday: Tell All Your Friends vinyl
Amityville emo heroes Taking Back Sunday continue their year-long 20th-anniversary campaign with a reissue of their landmark debut album, Tell All Your Friends, which soundtracked all the heartbreak and ennui of your adolescence.
Keane: Cause And Effect
Everyone's favourite mid-00s indie outfit returned this year, following a seven-year hiatus, with a redemption record that sees the band overcome addiction, break-ups and life's dramas channelled intro jaunty melodies.
Mac DeMarco: Here Comes The Cowboy
"Slacker icon" and "indie's goofball leading man", Mac DeMarco has made a name for himself thanks to his breezy, introspective pop. Here Comes The Cowboy sees him offering more of that relief from the outside world.
that dog.: Old LP
In a year that saw the many veteran artists returning with new music, none were more heralded than 90s pop-rock outfit that dog. Boasting guest appearances from Randy Newman and Blur's Graham Coxon, Old LP sounds like the band never broke stride in the 20 years since its release.
Liz Phair: Horror Stories: A Memoir
The patron saint of indie rock, Liz Phair, was one never one to pull punches in her songs (or on social media). She has now committed her wisdom to text.
Format:
UK English