'Begin Again': How Norah Jones Tore Up Her Own Rulebook
An album compiled from a run of standalone singles, 'Begin Again' found Norah Jones continuing to push her own boundaries.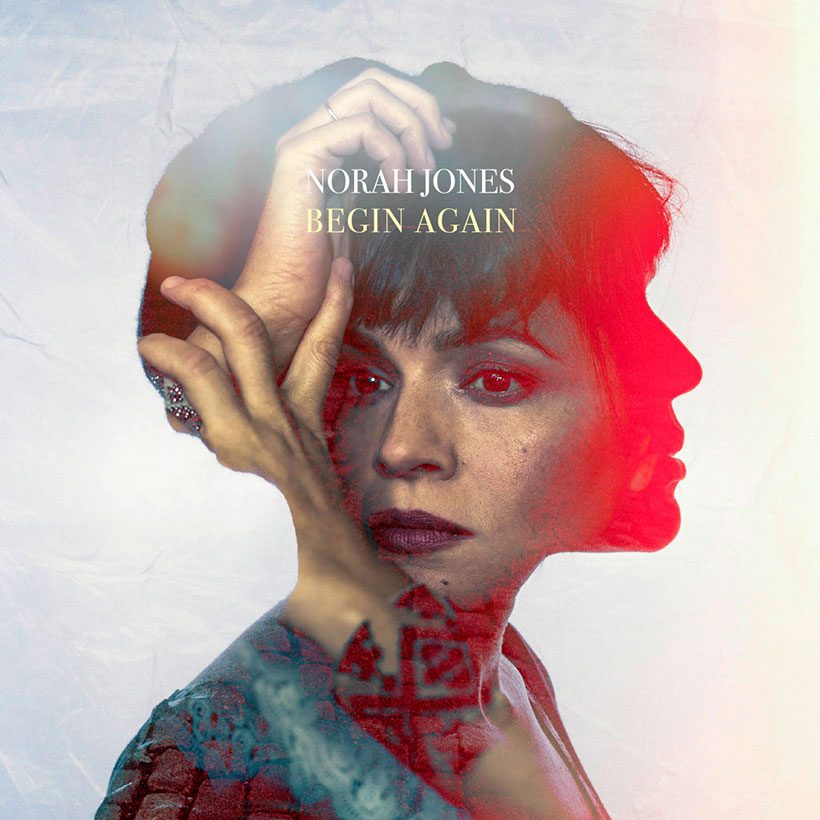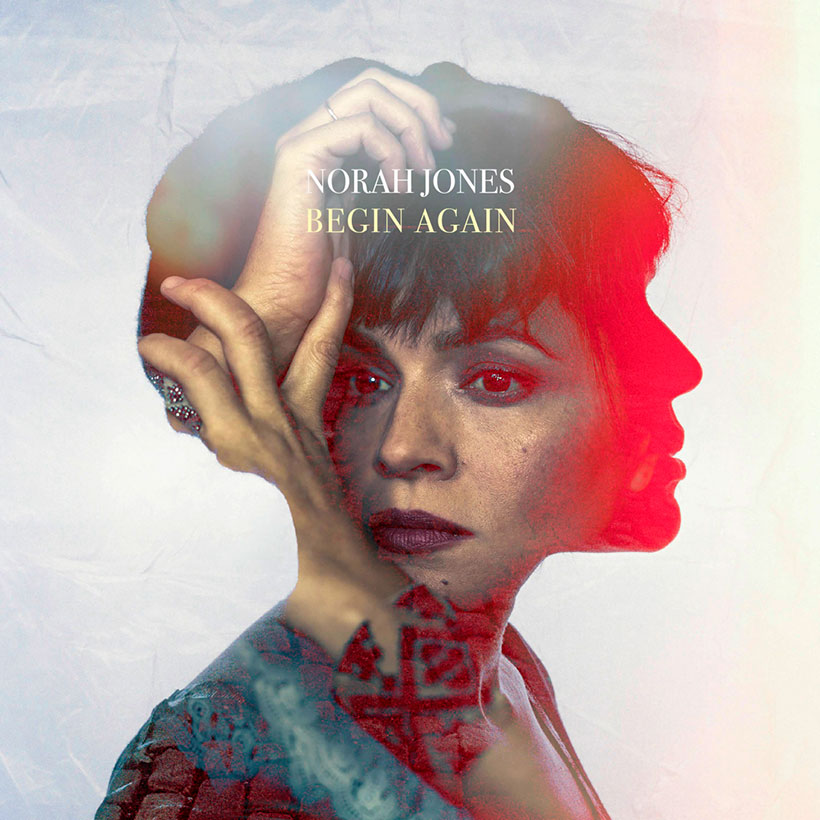 After the release of her sixth Blue Note album, Day Breaks, in October 2016, Norah Jones barely paused for breath. Beginning in 2017, she began releasing a series of digital singles that were eventually combined to form a seven-song mini-album, released on April 12, 2019, as Begin Again.
Listen to Begin Again on Apple Music and Spotify.
"Each session exceeded my expectations"
"I felt inspired to record and try different things," the New York-born singer-songwriter told Rolling Stone magazine in February 2019, explaining the album's eclectic mix, which ran from soulful confessionals to trippy electronic grooves. "I was very open and had no real expectations as far as direction, but each session has exceeded my expectations. It's been so fun, and I feel very inspired right now and love all the different directions this is going."
Her collaborators on the project were guitarist/songwriter Jeff Tweedy, of alt.country band Wilco, and Thomas Bartlett (AKA Doveman), a keyboard player and producer who had previously worked with Yoko Ono, Martha Wainwright, and David Byrne. Jones said the sessions were defined by spontaneity and stressed that the recording process was "quick and fun and easy and low-pressure." Evidently, she enjoyed making music that way, remarking: "It's a great way to collaborate with other people. Just a day or three in the studio and that's it."
Stylistic departures
Highlighting Begin Again's stylistic departure was the experimental style of the album's opener, "My Heart Is Full." Co-written by Bartlett with Jones and sounding like a folk tune given a 21st-century makeover, the song's arrangement framed the singer's sensuous voice with textured electronic keyboards (all played by Bartlett) and eerie effects.
By comparison, the self-produced title track was a more orthodox song about coping with the loss of trust and faith. It found Jones back at the piano, supported by bassist Chris Thomas and drummer Brian Blade, with Pete Remm supplying subtle organ touches.
Norah Jones - Begin Again (Live On The Today Show)
The same musicians provided back-up on an original love-struck ballad, "It Was You," on which Jones shows a simmering soulfulness. Adding different textures to the overall sound is saxophonist Leon Michels and trumpeter Dave Guy, who combine their horns, contributing a moaning, plaintive quality with their harmonized melodic lines.
Elsewhere, an earnest rumination about love and life, "A Song With No Name," is a twangy slice of Americana featuring Jeff Tweedy, who plays both electric and acoustic guitars opposite Jones, who also contributes acoustic guitar and overdubs piano and celesta parts. Radically different is the quirky "Uh Oh," characterized by a funky trip-hop groove and spacey electronic keyboards, produced by Thomas Bartlett.
The mood is more subdued on the country-style ballad "Wintertime," which features two generations of Tweedys: father Jeff, who co-wrote the song and doubles on bass and guitar, and his son, drummer Spencer Tweedy.
Norah Jones - Wintertime (Audio)
A beguiling musical collage
Closing Begin Again is "Just A Little Bit," not so much a song as a mesmerizing soundscape that Jones produced and co-wrote with drummer Brian Blade, bassist Chris Thomas, and singer Sarah Oda, who had collaborated with Jones on some of Day Breaks' songs. Held together by Jones' sustained organ chord (which runs through the course of the song) it has a loose, jazzy feel, thanks to its soft horns and tinkling piano melodies.
Though a disparate collection of songs not originally conceived as an album, Begin Again was a beguiling musical collage that made it into Top 20s across Europe, Australia, and Japan. In particular, it highlighted Jones' versatility and her disregard for genre barriers. Best of all, it showed that, coming up to 20 years into her career, she wasn't afraid to take risks and try something new.